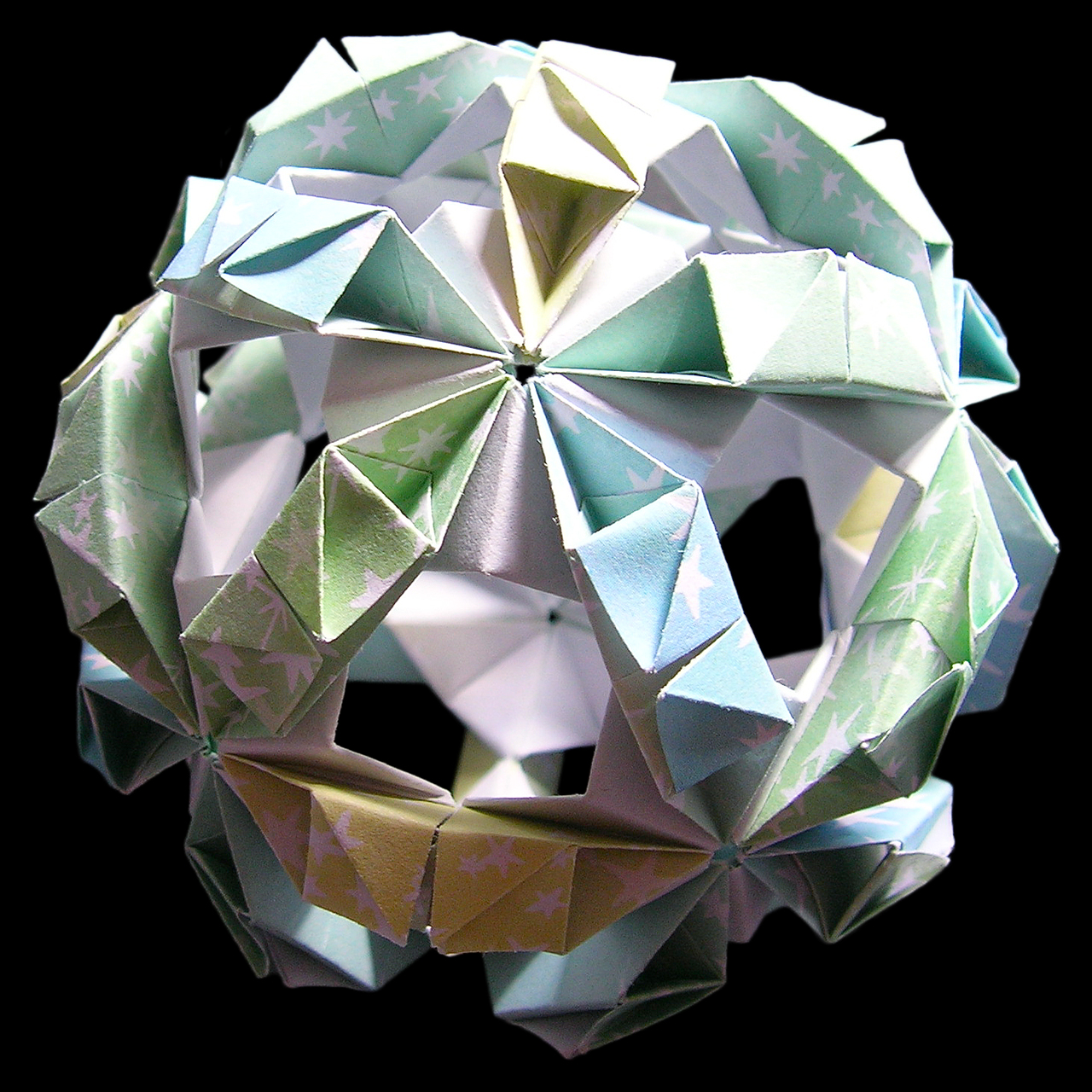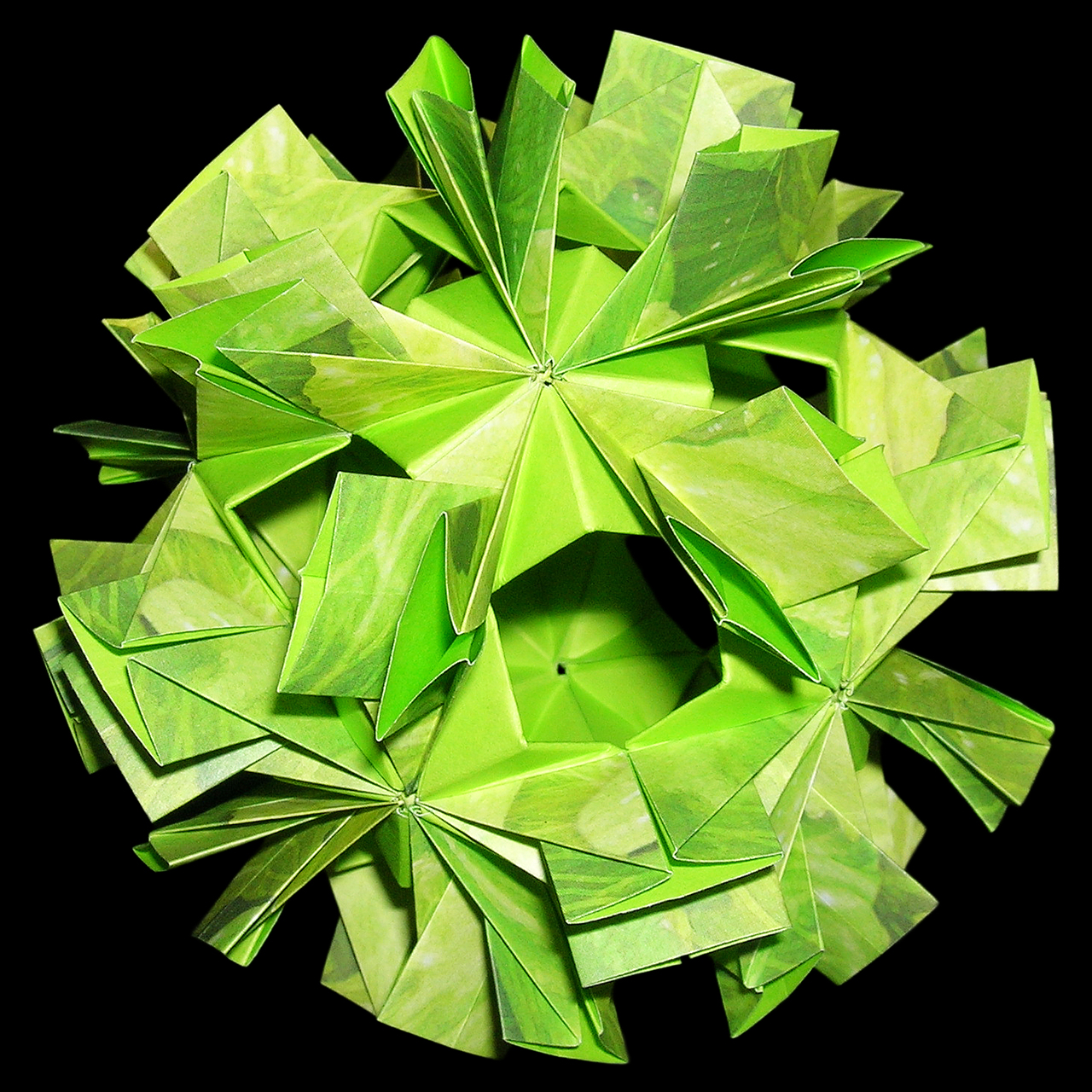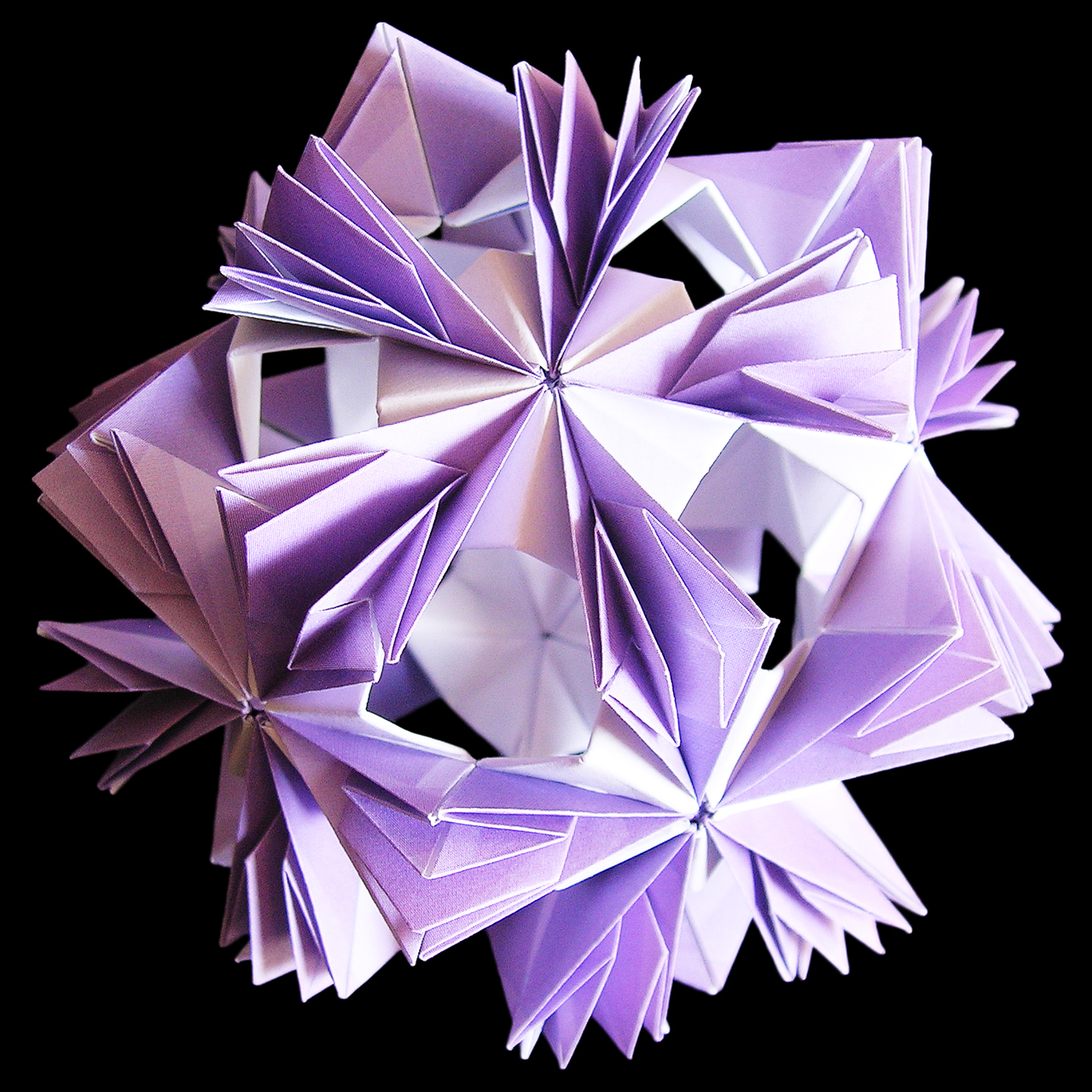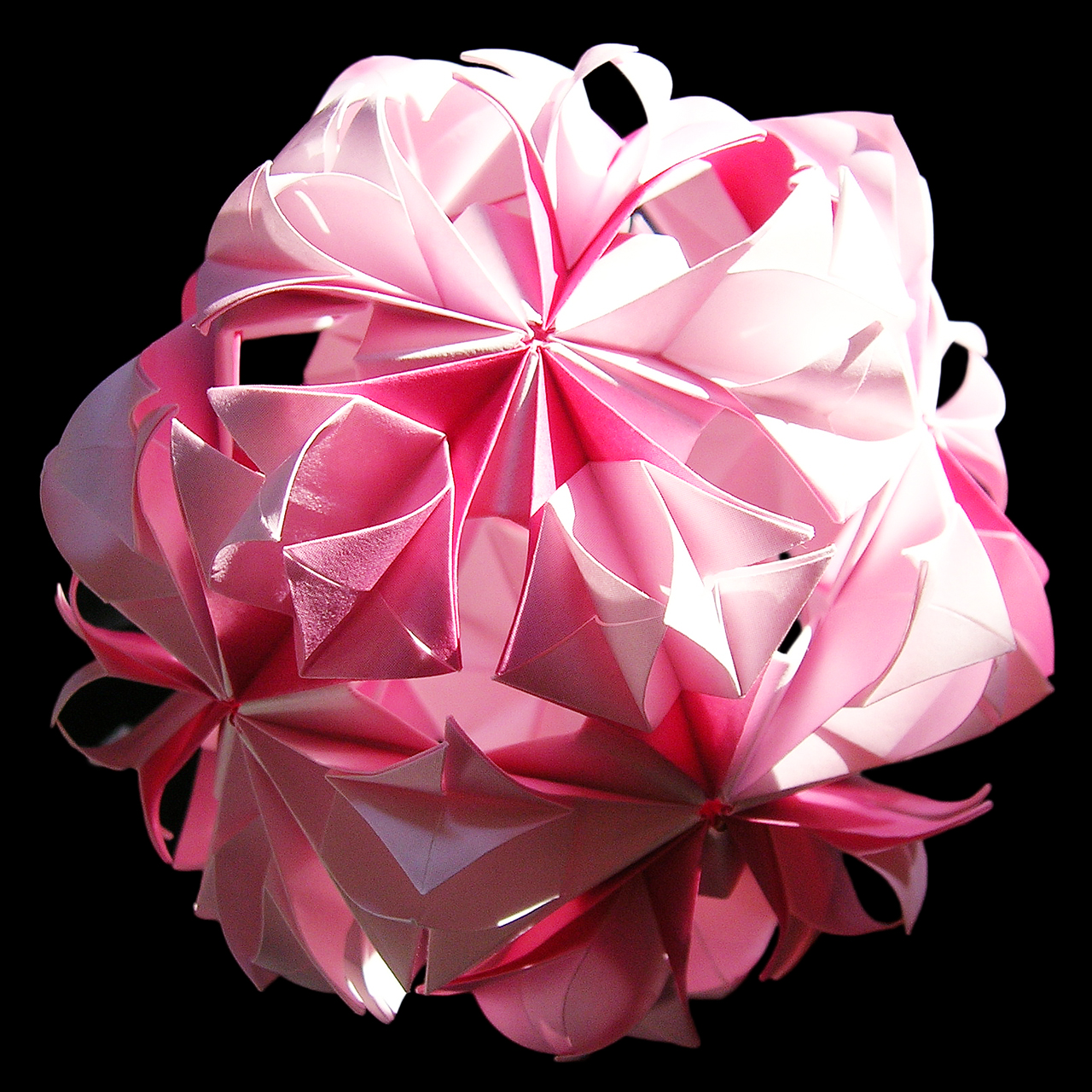 Work data
Author

Mio Tsugawa

Creation date

Aug.2019

Drawing

Oct.2019

Parts

30 parts

Paper size

15×3.25 cm (ratio 4:1)

Joining materials

No use (No glued)

Joining method

Arabesque-joint
Summary / 作品概要
The work of "Moon halo" is one of modular type origami assembling without glue, the joining method is "Arabesque-joint".





"月暈"は、接着剤を使わずにパーツをつなぐモジュラータイプの作品のひとつで、ジョイニングメソッドは「アラベスクジョイント」です。
The characteristic of "Moon halo". / 「月暈」の特徴
"Moon halo" can be transformed after all parts are assembled, the top photo is a form that was transformed from the work in the second photo.

Paper using for a part of "Moon halo" is a rectangle paper which has a ratio of four to one, and You can make this rectangle paper by cutting square paper into four as vertically long.

The diagram has one basic folding and one variation.




「月暈」は、パーツを全体に組み上げたあと、形を変化させることができます。
写真の一番上の作品は組んだ後に変化させた形、二番目の写真の作品は何も手を加えていない作品。

パーツに使われる紙は縦横の比率が4:1の紙で、正方形の紙を縦に四等分して使います。

折り図にはひとつの基本的な折り方と、ひとつのバリエーションが掲載されています。
Get the diagram / 折り図をゲット
The diagram is 300 JPY (Include tax).
折り図は1部 300円 (税込み)です。

---