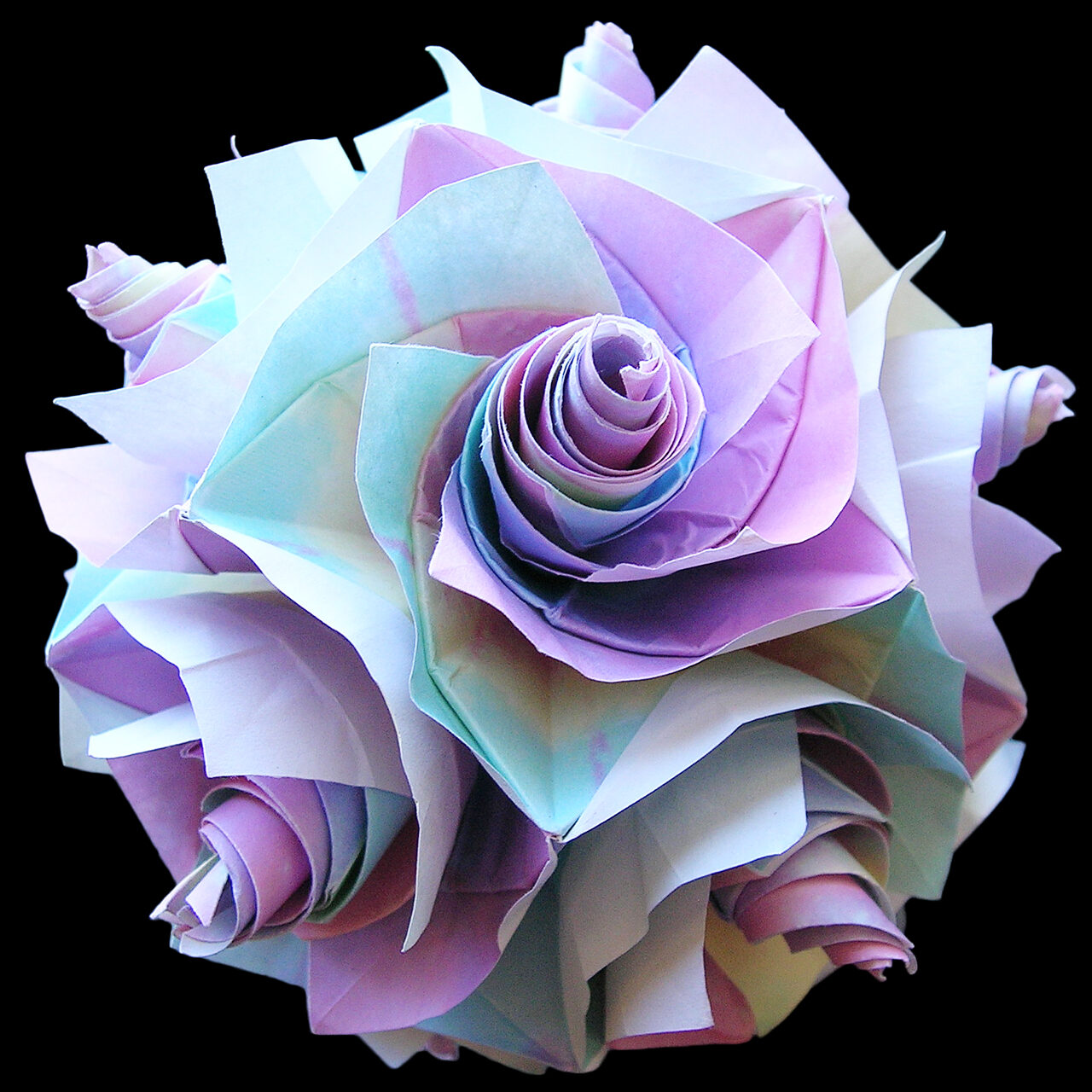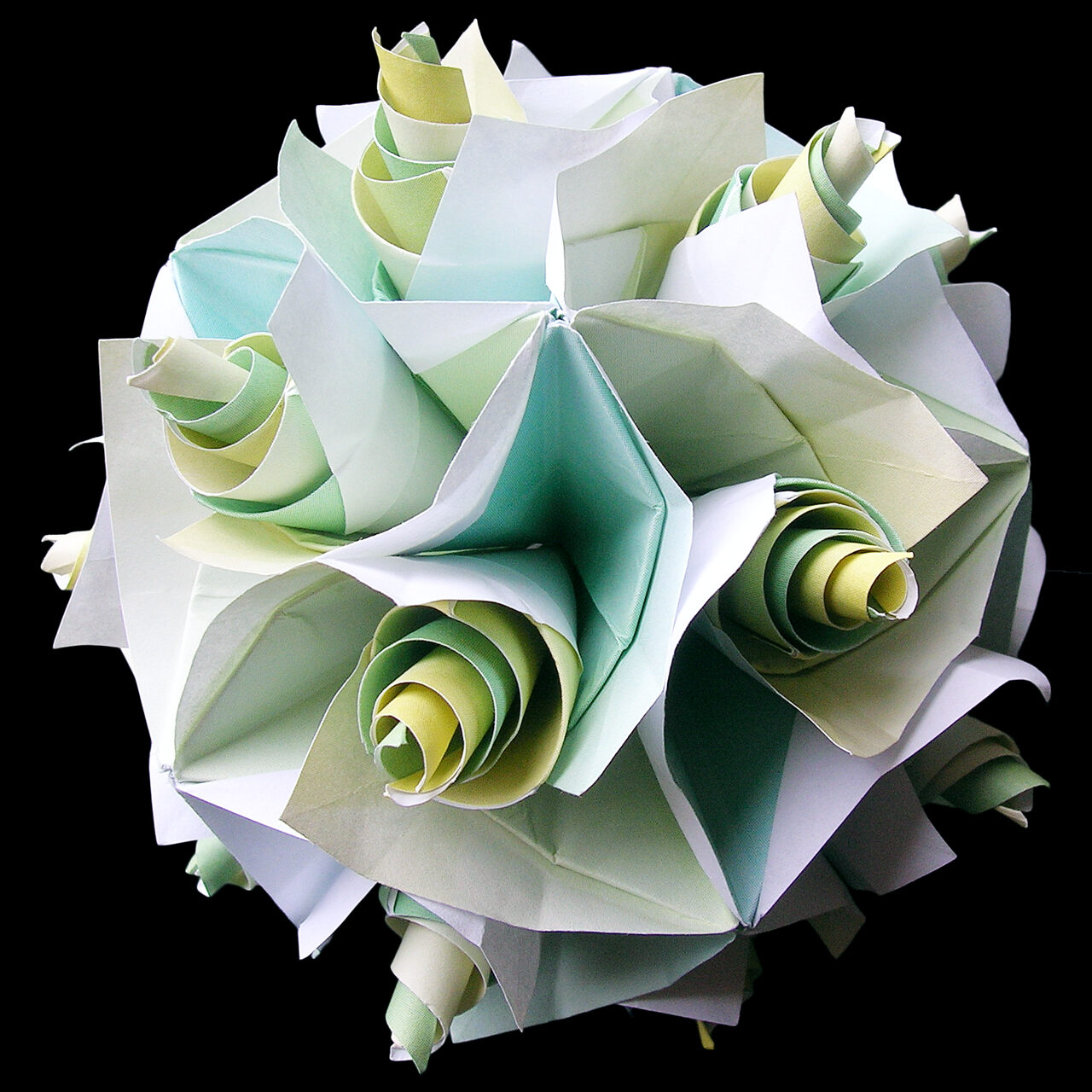 Work's Data
Author

Mio Tsugawa

Created

Jul.2021

Made

Jul.2021

Drawing

Aug.2021

Number of parts

60 pieces

Paper size

7.5 cm

(Square paper)

Joining materials

No use

(No glued)

Joining method

Flap and Pocket joint, Roll joint
Notes
"Bhūmi II" is a variation work of "Bhūmi", which one of "Five elements" family.

Used two methods to assemble pieces into the whole to make one work; Flap and Pocket joint and Roll joint, it's the same as "Bhūmi".

And it can be assembled based on two different polyhedrons; a dodecahedron and an icosahedron.

The name "Bhūmi" comes from one of the "five elements" that are said to make up everything. Of the five elements, wind, fire, water, earth, and void (Aether), "Bhūmi" is the earth element.





"ブーミ II"は「ファイブエレメント」シリーズのひとつ"ブーミ"のバリエーションです。
ブーミと同じく、ひとつの作品を作るのにふたつのジョイニングメソッドが使われています。ひとつは「フラップ&ポケットジョイント」、もうひとつは「ロールジョイント」。

ベースとなる多面体は「正十二面体(ドデカヘドロン)」と「正二十面体(イコサヘドロン)」のふたつあり、どちらも全く同じパーツを使って作ることができます。

「ブーミ」という名前は、あらゆるものを構成しているとされる「五大」の要素ひとつから。

「五大」の、地、水、火、風、空のうち、「ブーミ」は「地」。
Diagram
You can make it! The diagram is 300 JPY (Include tax).
折り図売ってます。1部 300円 (税込み)です。