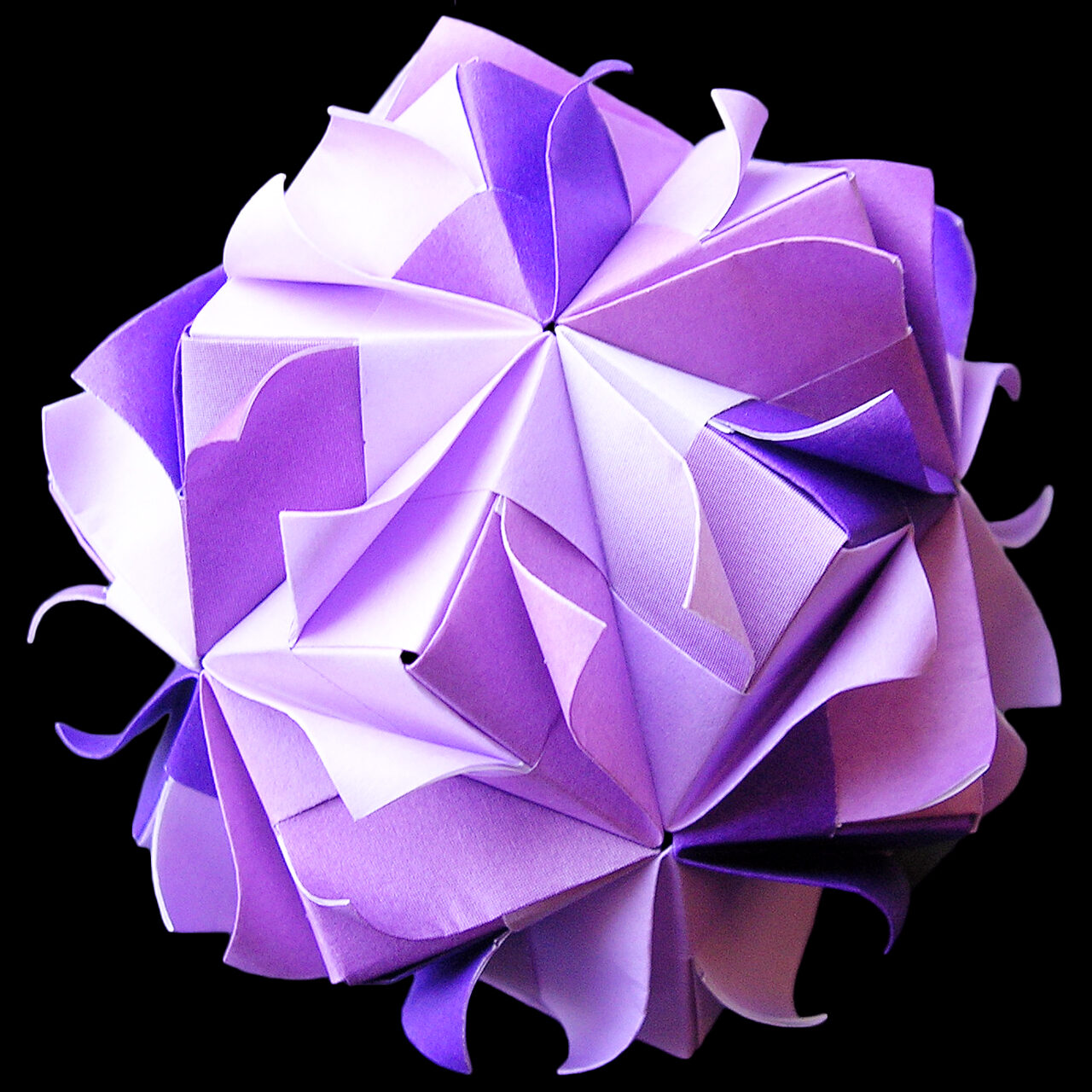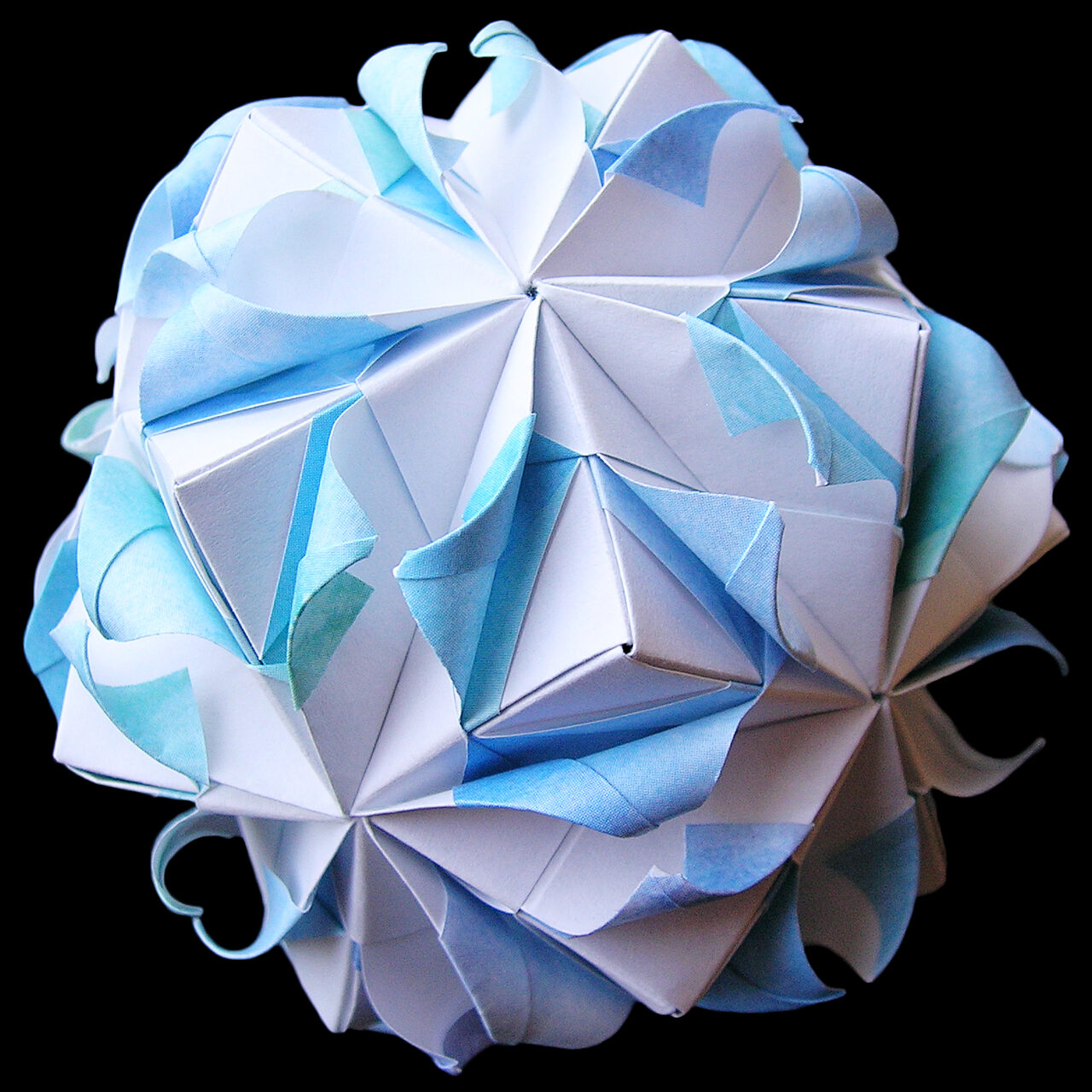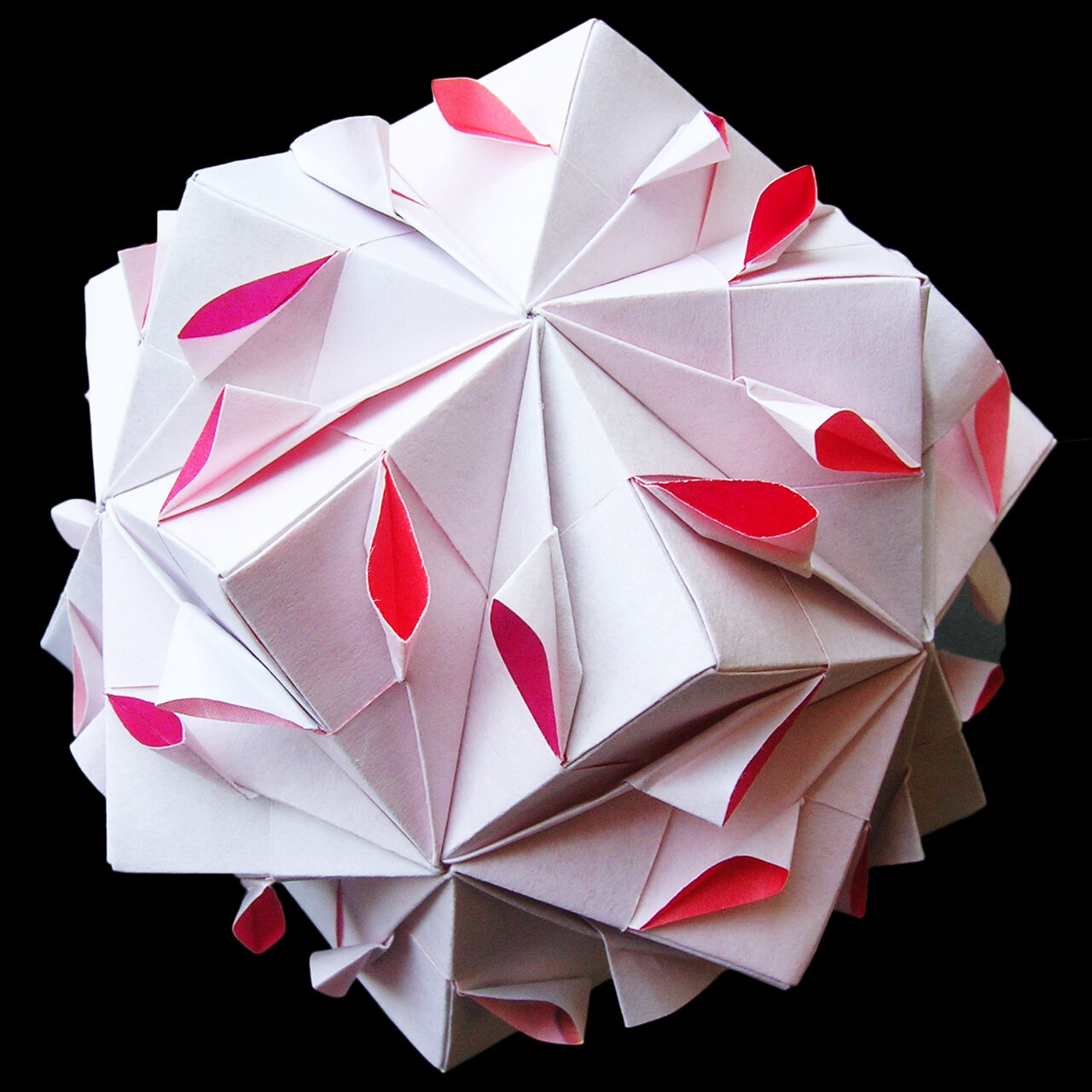 Work's Data
Author

Mio Tsugawa

Created

May.2021

Made

May.2021

Drawing

Jun.2021

Number of parts

30 pieces

Paper size

11.25 × 7.5 cm

(ratio 2:3)

Joining materials

No use

(No glued)

Joining method

Flap and Pocket joint
Note
These pieces are made from paper with a ratio of 2 to 3.
They are a modular type assembling without glue.
Pieces are connected by a joining method using flaps and pockets like a Sonobe unit.
Simple folding and easy assembling, recommend for all origami lovers.





縦横の比率が2対3の紙から作られています。
接着剤を使わずにパーツを組み立てるモジュラータイプで、そのべユニットのようにフラップとポケットを使ってパーツをつなぎます。

折り方はとってもシンプル。組み立てもちょー簡単。

初心者の方にもオススメ!!
Diagram
You can make it! The diagram is 300 JPY (Include tax).
折り図売ってます。1部 300円 (税込み)です。