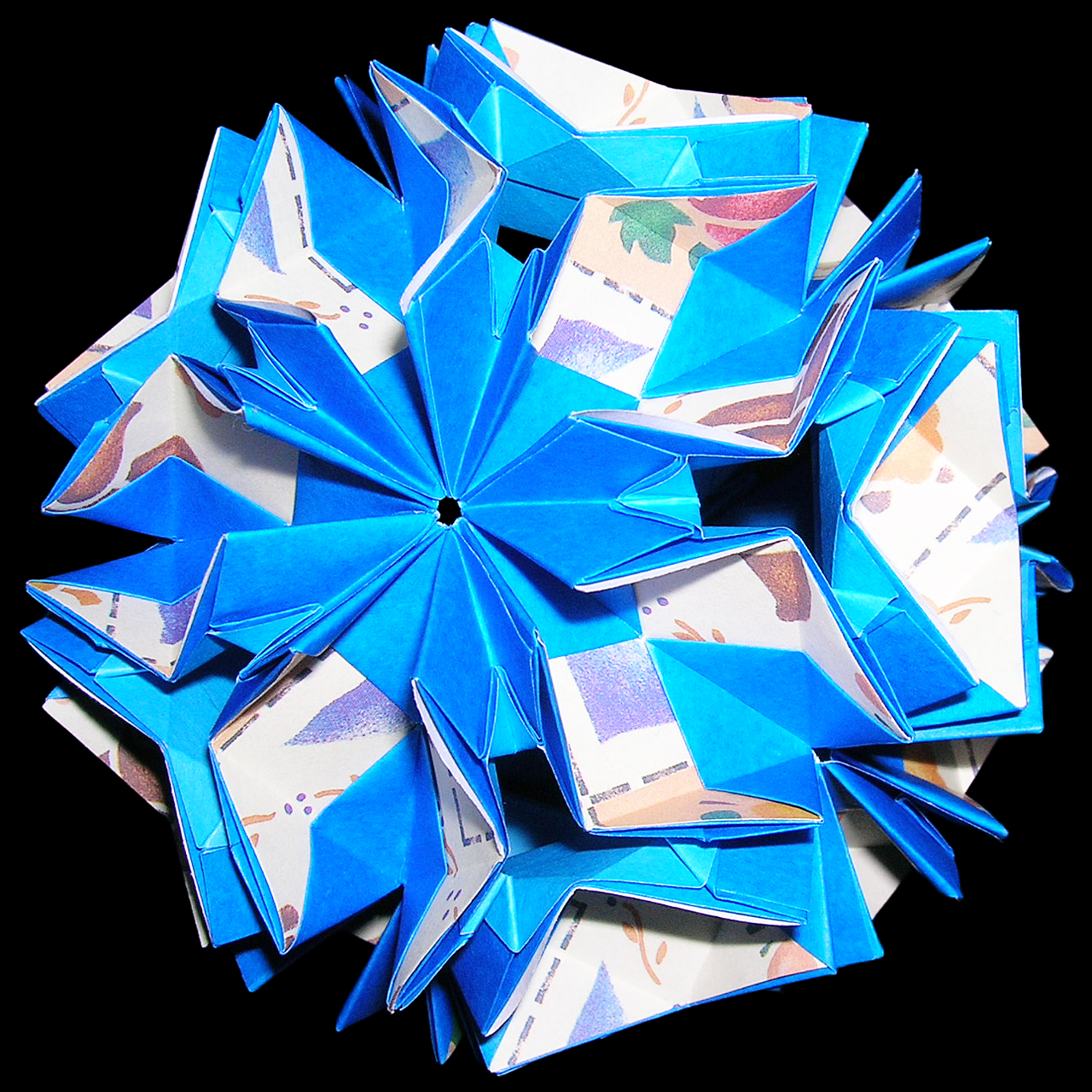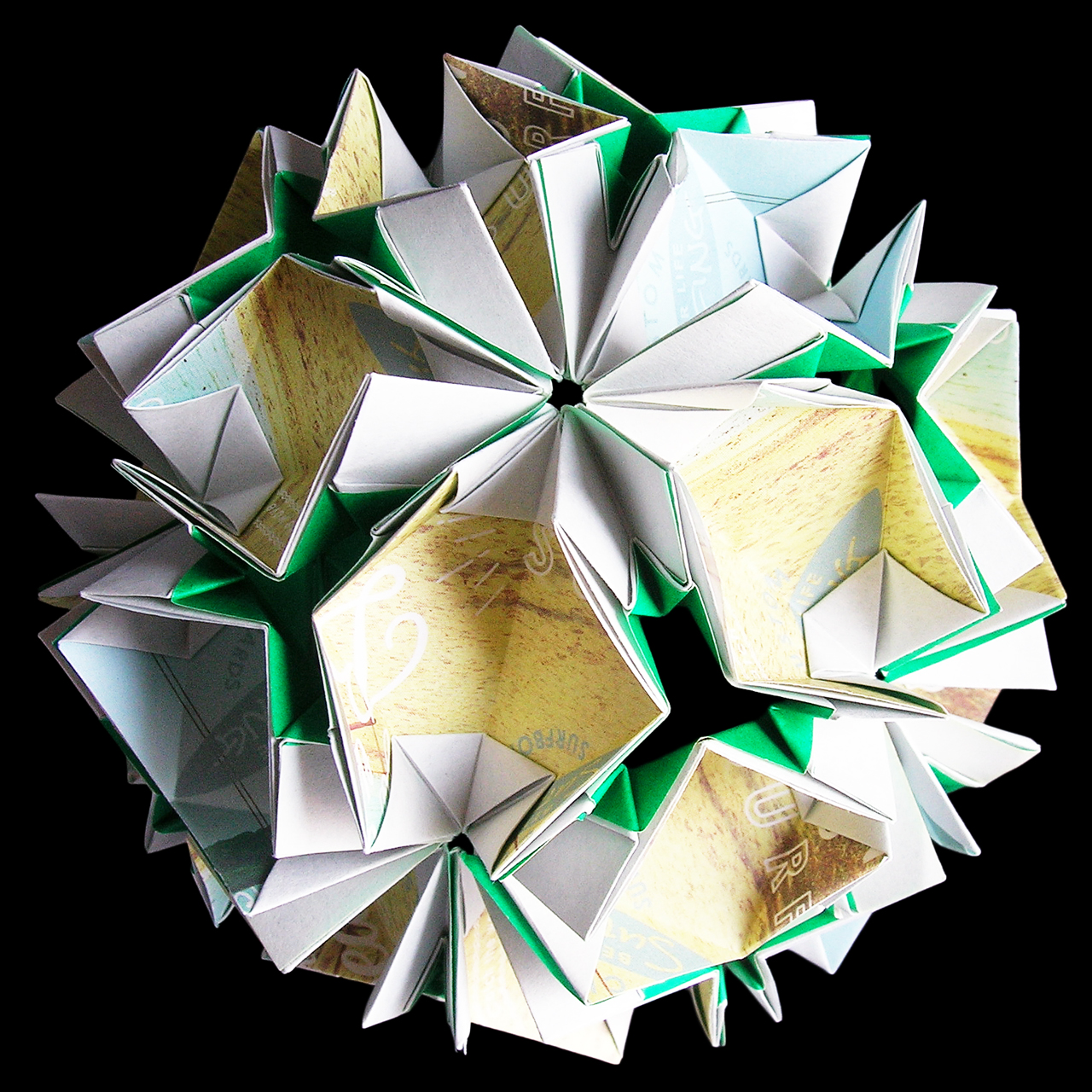 Work's Data
Author

Mio Tsugawa

Created

Sep.2010

Made

Sep.2010

Drawing

Feb.2019

Number of parts

30 pieces

Paper size

7.5 cm

(Square paper)

Joining materials

No use

(No glued)

Joining method

Arabesque joint
Ländler is a kusudama that is a modular type assembling without glue, needs 30 parts made with square paper.

Using a connecting method (joining method) is "Arabesque joint", it's the joint that lock the joint part by adding fold (folds).

It can be decorated with decoration parts that have the 1/4 standard and 1/8 rectangle standard.

The diagram includes two variations.





「レントラー」は「くす玉組曲」シリーズのひとつです。

接着剤を使わずに組み立てるモジュラータイプのくす玉で、ジョイニングメソッドに「アラベスクジョイント」が使われています。
これはアラベスクと同じように、ジョイント部分に折りを加えてロックをし、部品が外れないように工夫されたジョイント方法です。

使われている紙は正方形。

作品は「1/4ゆにっと規格」と「1/8矩形規格」のデコレーションパーツで飾ることができます。

「レントラー」の名前は舞曲から。映画「サウンド・オブ・ミュージック」(実話を元に作られた物語)で主人公マリアとトラップ男爵が踊ったのが「レントラー」。
Diagram
You can make it! The diagram is 300 JPY (Include tax).
折り図売ってます。1部 300円 (税込み)です。