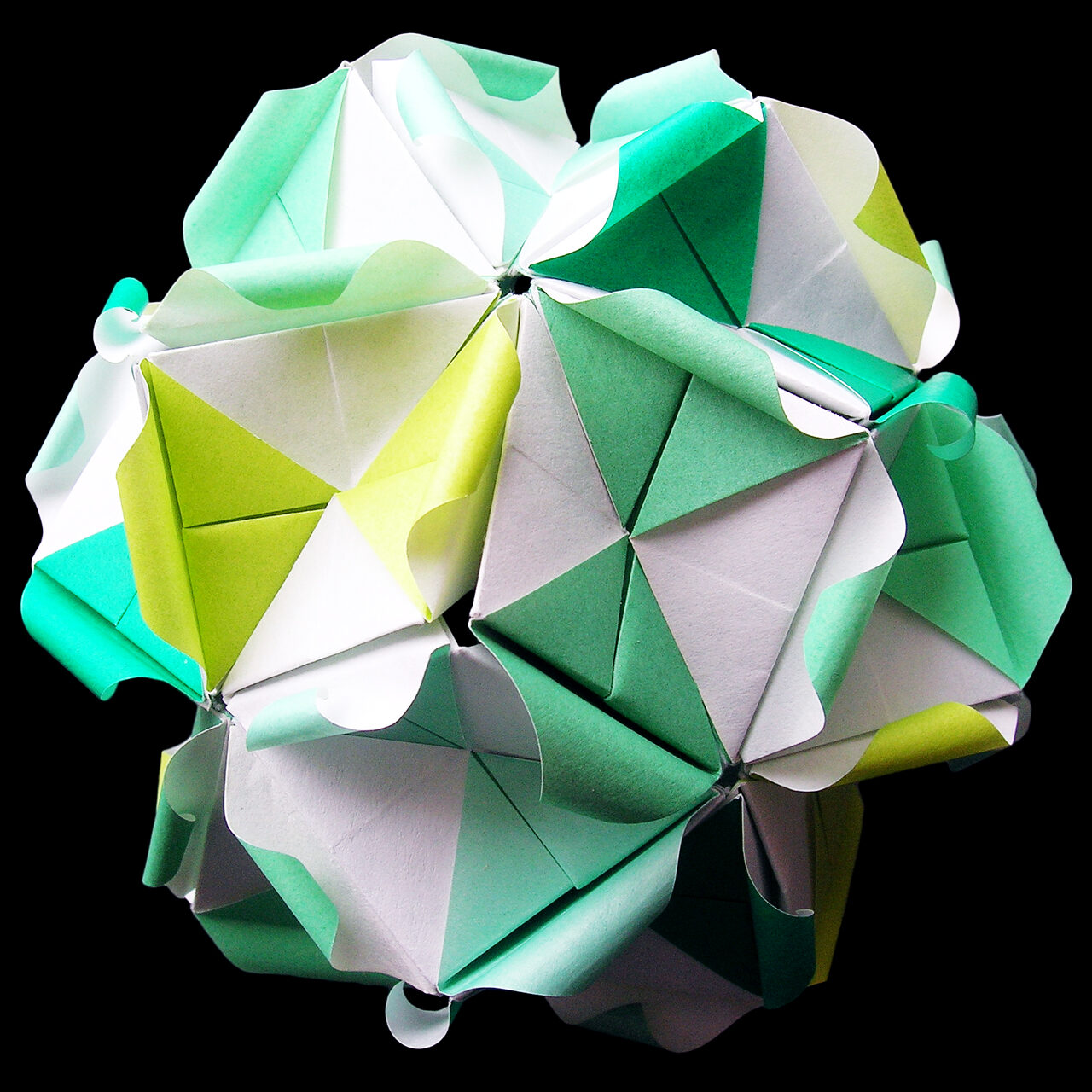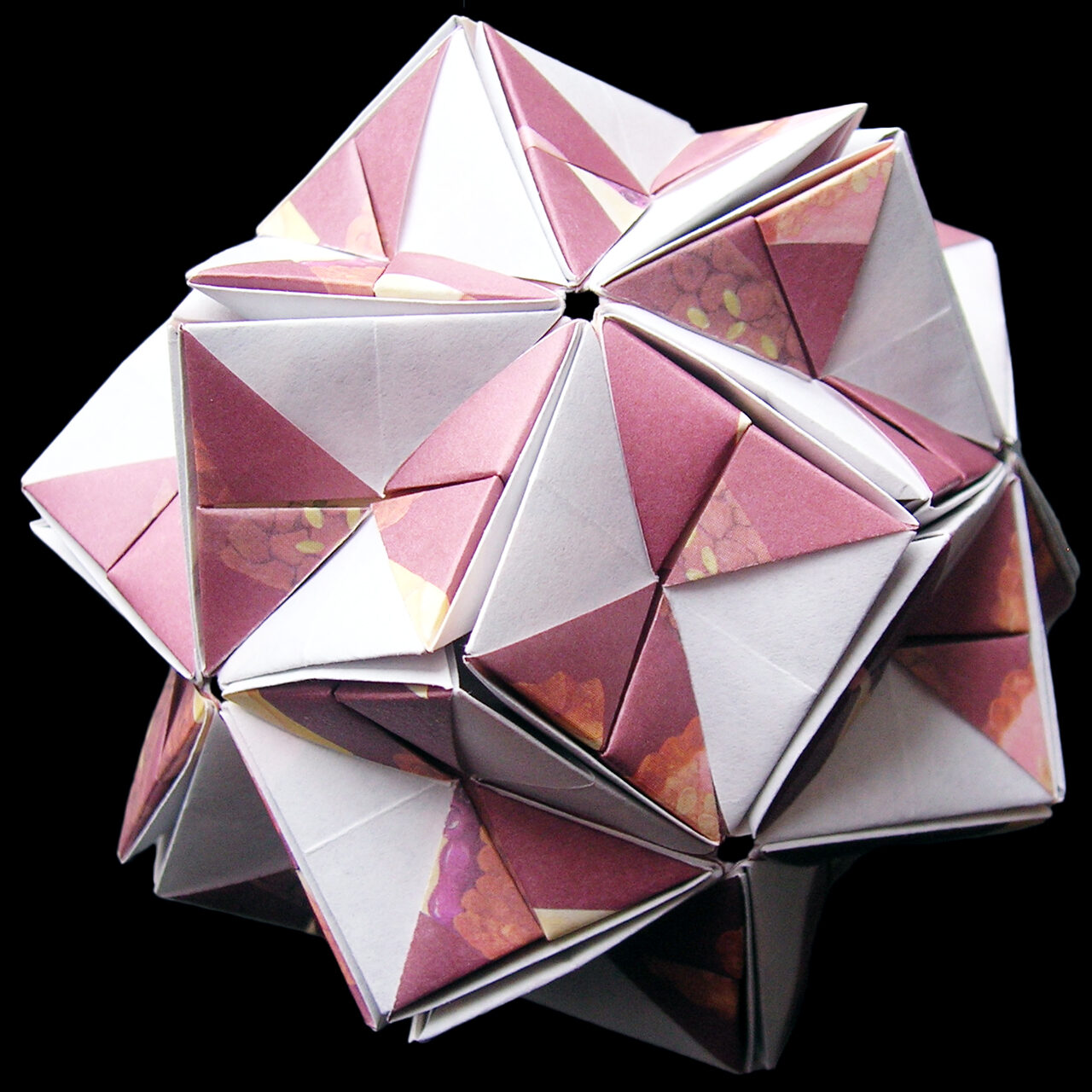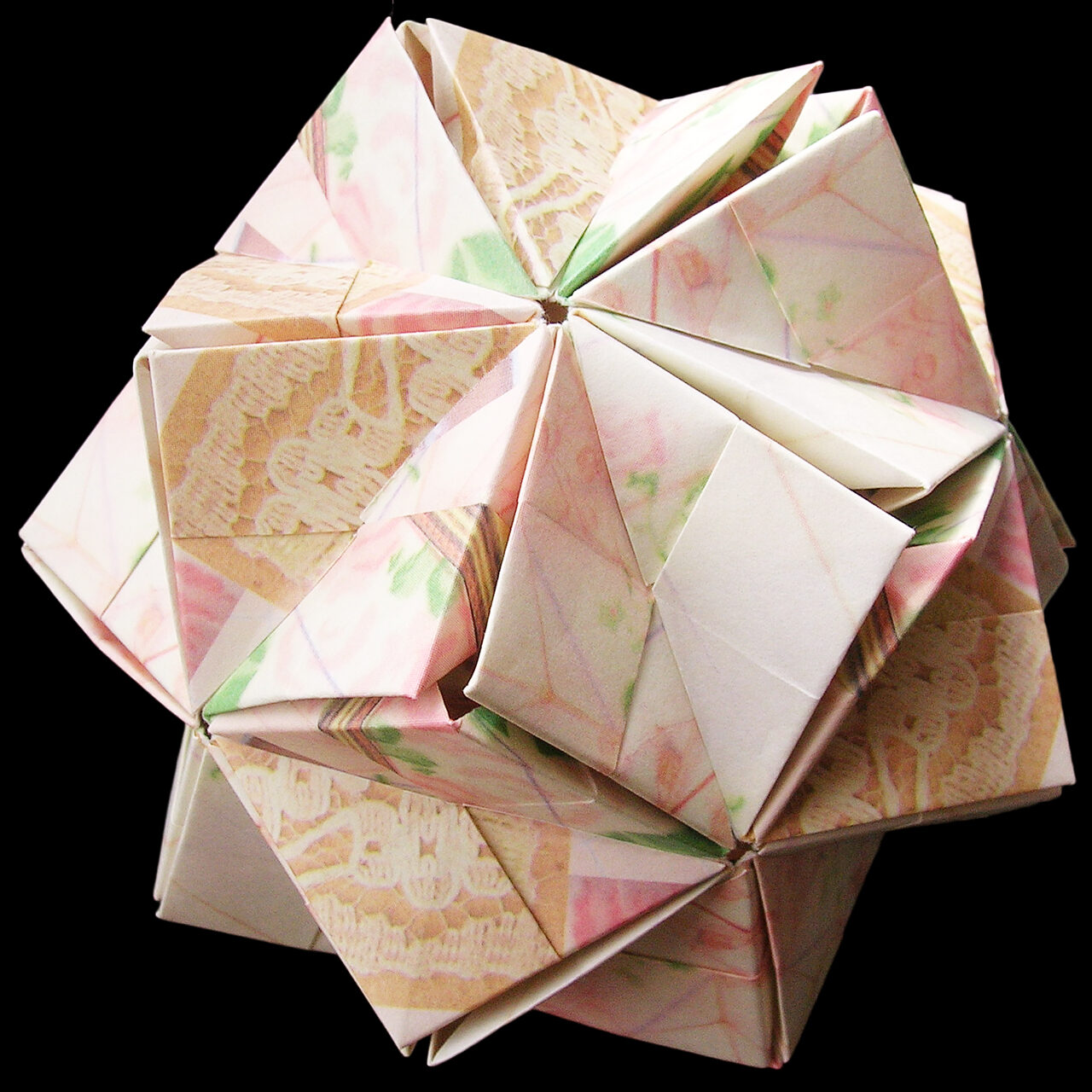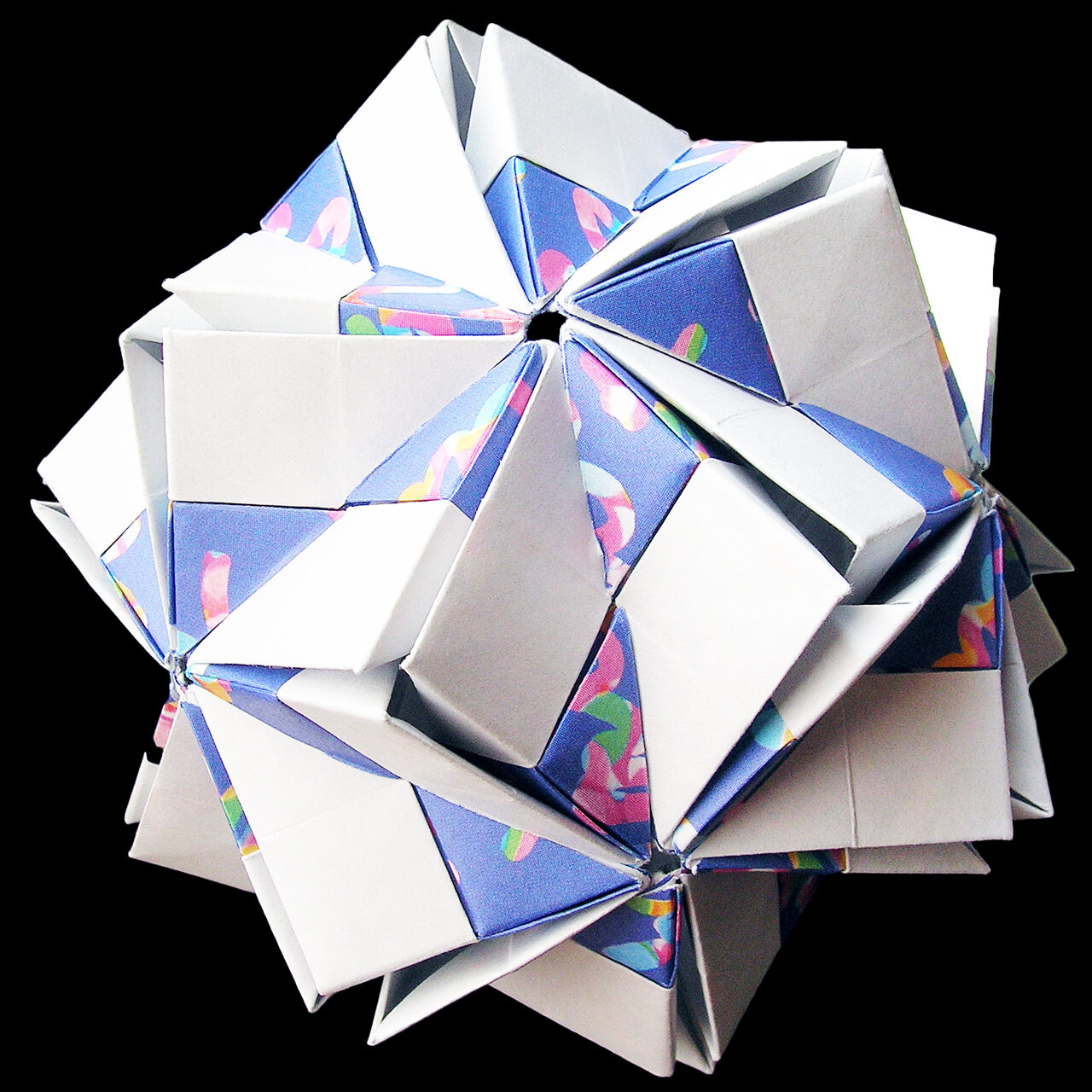 Work's Data
Author

Mio Tsugawa

Created

Jan.2022

Made

Jan.2022

Drawing

Feb.2022

Number of parts

30 pieces

Paper size

7.5 cm

(Square paper)

Joining materials

No use

(No glued)

Joining method

Flap and Pocket joint
Notes
These are works developed from "Polonaise" which is modular type not glued, made with square paper, and one of "Kusudama suites" series.

The forms are popular, but it's characteristic that have gaps at places three parts gathered.

Polonaise has the 1/8 rectangle standard and 1/4 unit standard, and can be decorated with decoration parts which has standards of them.

This photo is the work before having curls.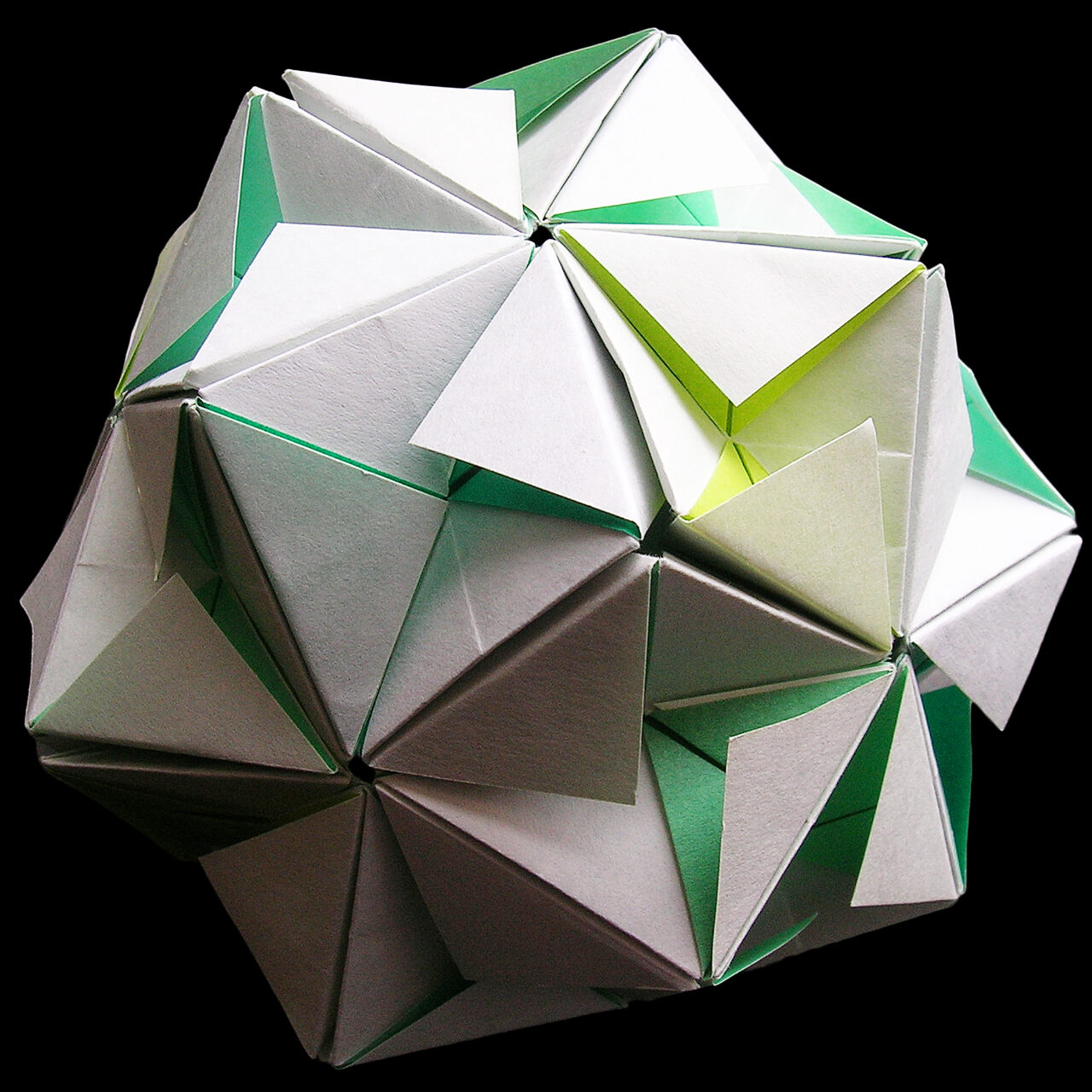 くすだま組曲の作品のひとつ「ポロネーズ」のバリエーション作品です。

ポロネーズとそのバリエーションは、接着剤を使わずにパーツを組み立てるモジュラータイプの作品で、フラップとポケットでパーツ同士をつなぎます。

形はとても見慣れたものですが、3つのパーツが集まる場所に亀裂が入っているのが特徴。この亀裂は広げることもできます。

ポロネーズは「1/8矩形規格」「1/4ゆにっと規格」を持っており、それらの規格のデコレーションパーツで装飾することが可能です。
ポロネーズ フラットタイプ ver.コサージュ| モジュラータイプ(ユニット折り紙) | ギャラリー | origamio.com