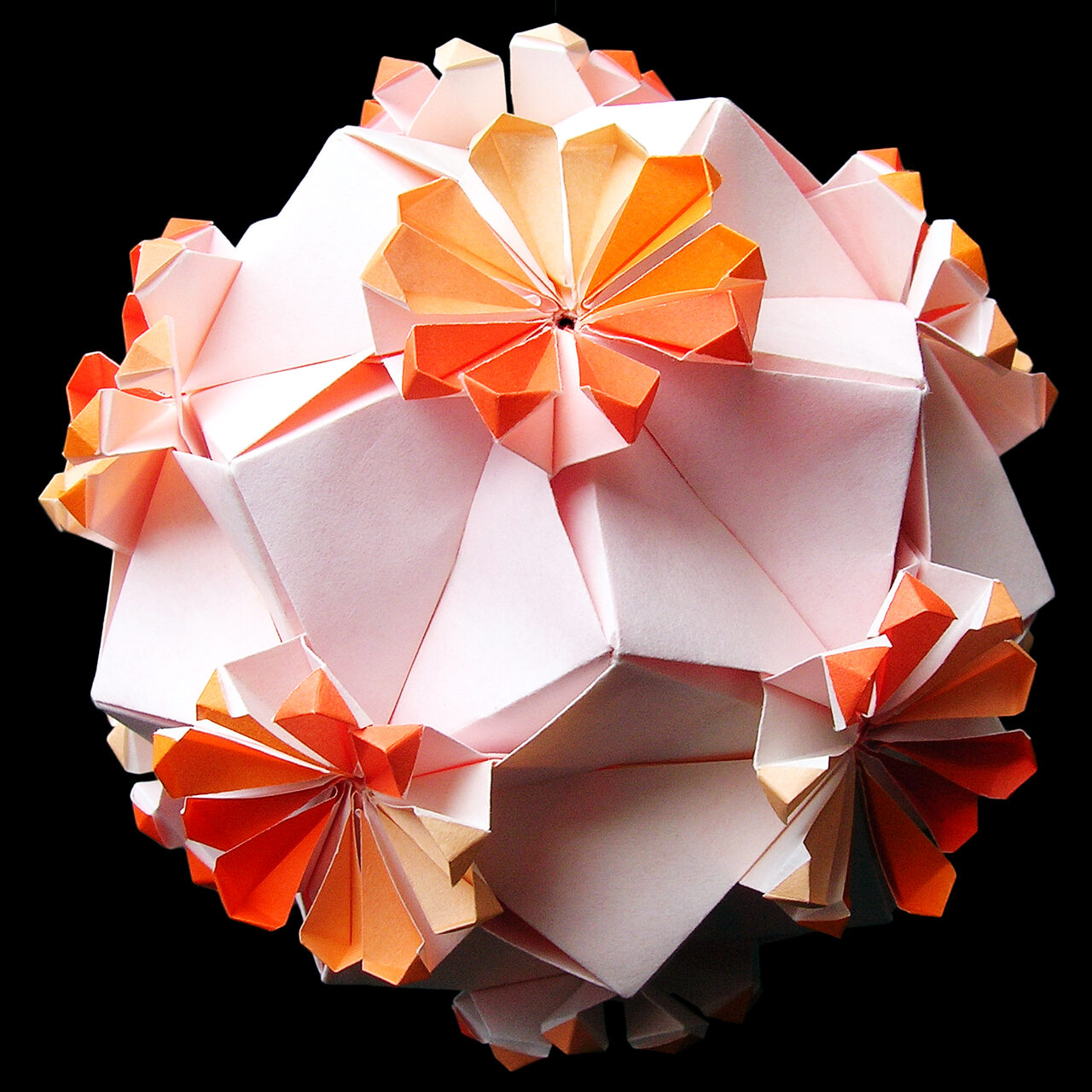 Work's Data
Author

Mio Tsugawa

Created

Feb.2022

Made

Feb.2022

Drawing

Not yet

Number of parts

30 pieces

Paper size

7.5 cm

(Square paper)

Joining materials

No use

(No glued)

Joining method

Flap and Pocket jointjoint
Notes
Polska III is a variation in "Polska" I made in 2018.
What is different is a joining method connecting parts together: the original work uses a "Fold lock joint", that connects parts strongly by adding foldings at joint places, while Polska III uses "Flap and Pocket joint" that inserting flaps into pockets like regular modular works.

This is one of variation in Polska III, I was going to draw it in the diagram, but I didn't because of time.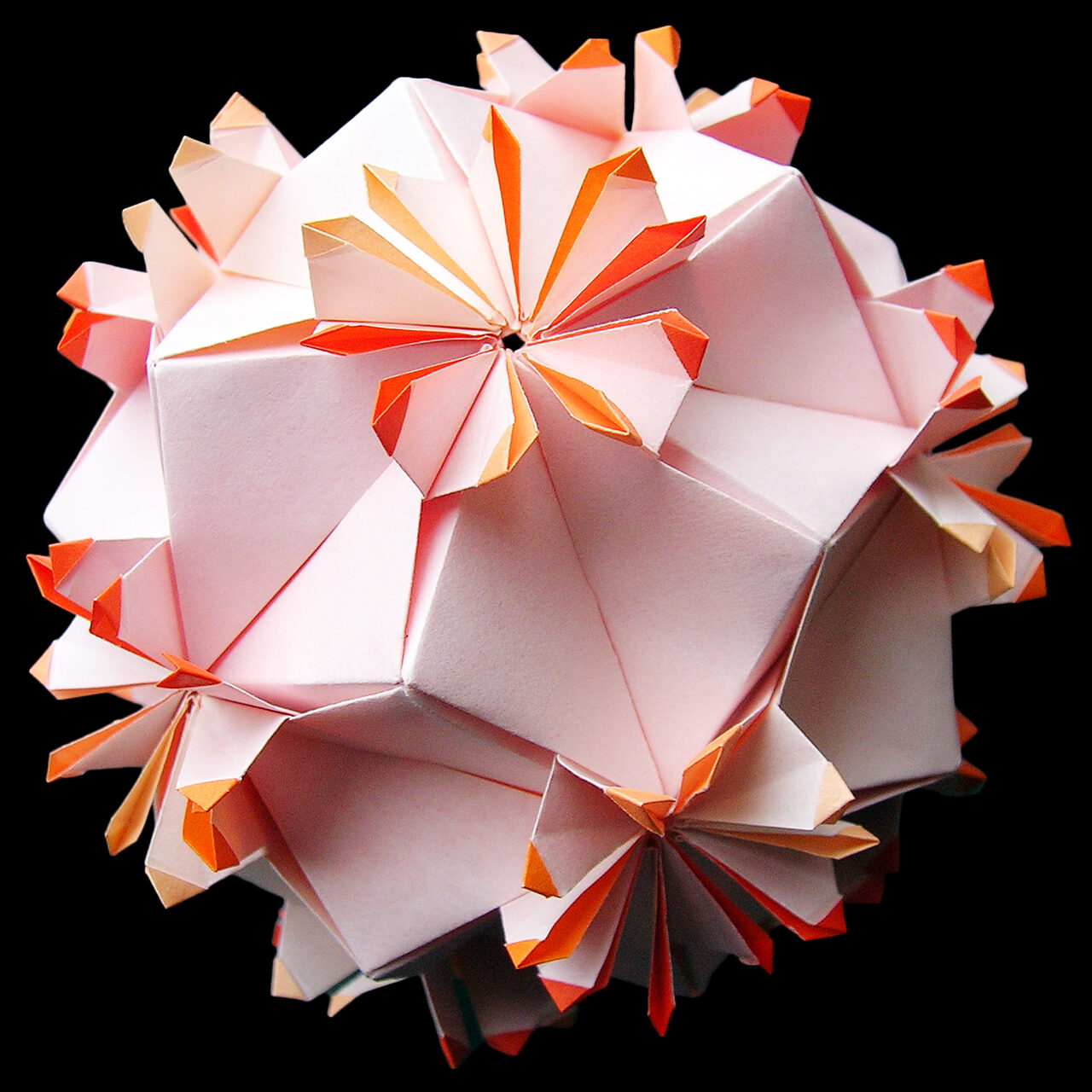 ポルスカ III シリーズは 2018年に創作した「ポルスカ」のバリエーションです。
オリジナルとの違いはパーツの組み立て方です。オリジナルはパーツをつなぐのに、ジョイント部分に折りを加えてつなぐ「フォールド・ロックジョイント」を使いますが、ポルスカ III では通常のユニット折り紙のようにフラップをポケットに差し込んでパーツをつなぐ「フラップ&ポケットジョイント」が使われています。

この「ツワブキ」という作品は、その「ポルスカ III」のバリエーションのひとつです。
ポルスカ III の折り図を描いたときに、この作品も掲載するつもりでしたが、時間の関係で断念しました。(←ウソ。ほんとうはめんどうくさかった。)