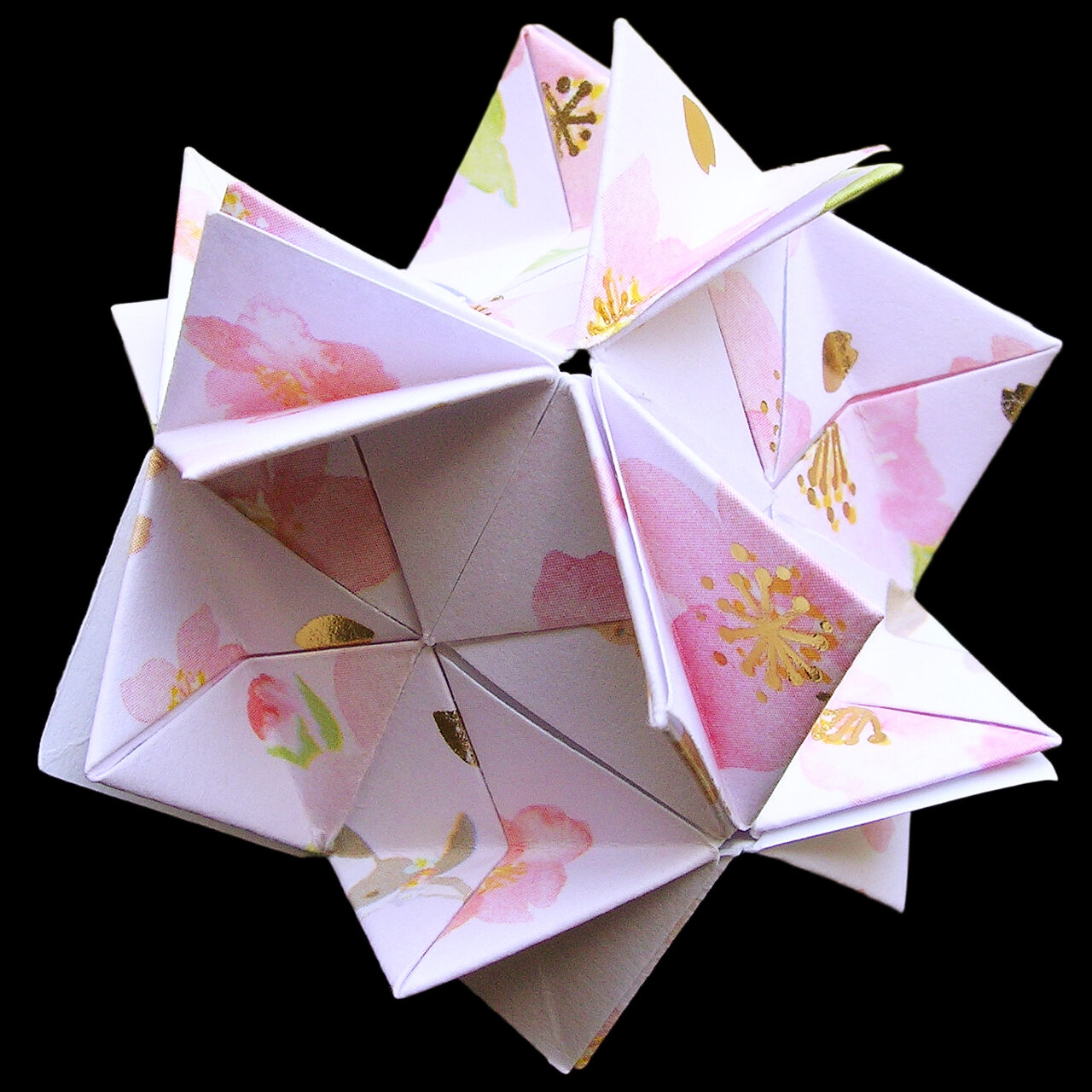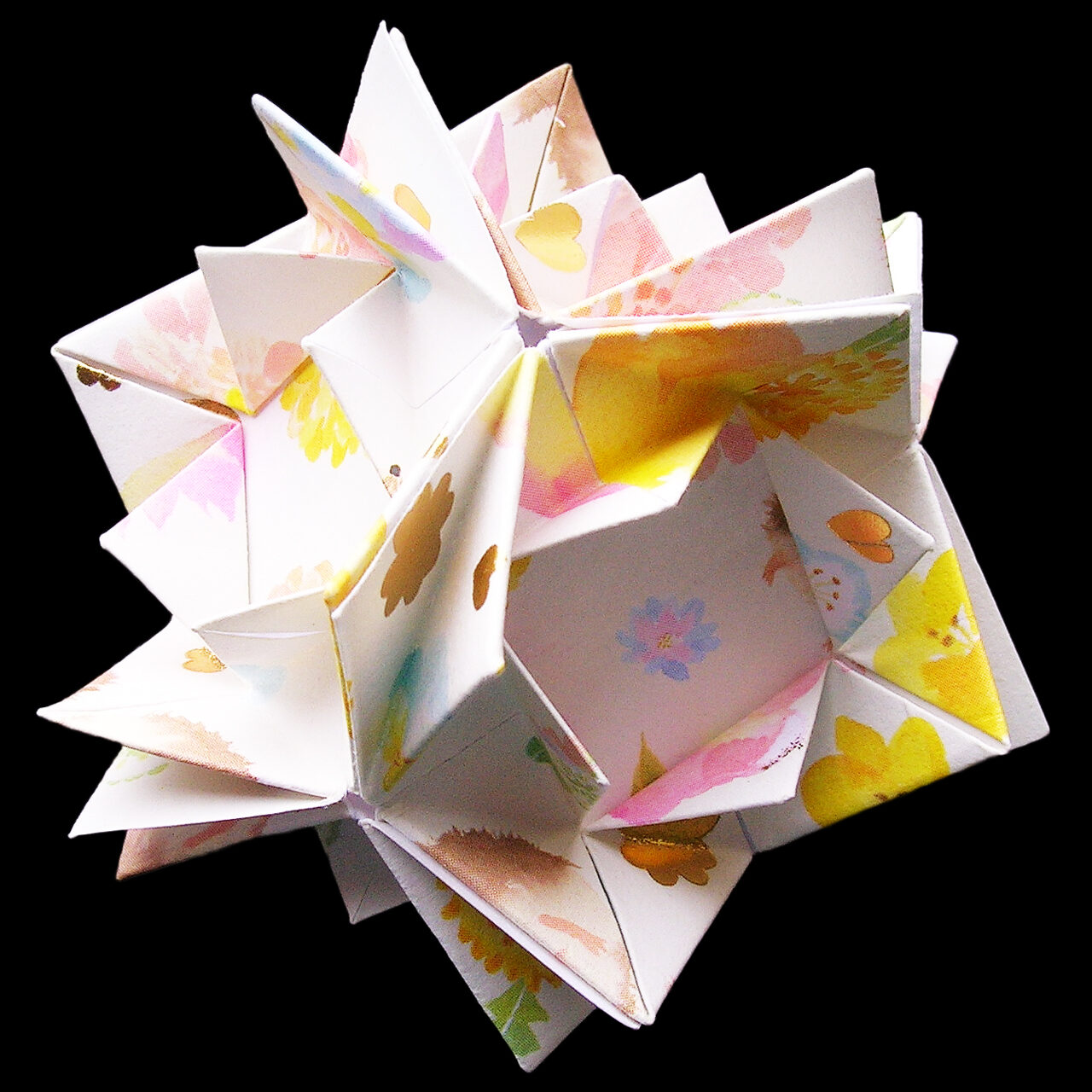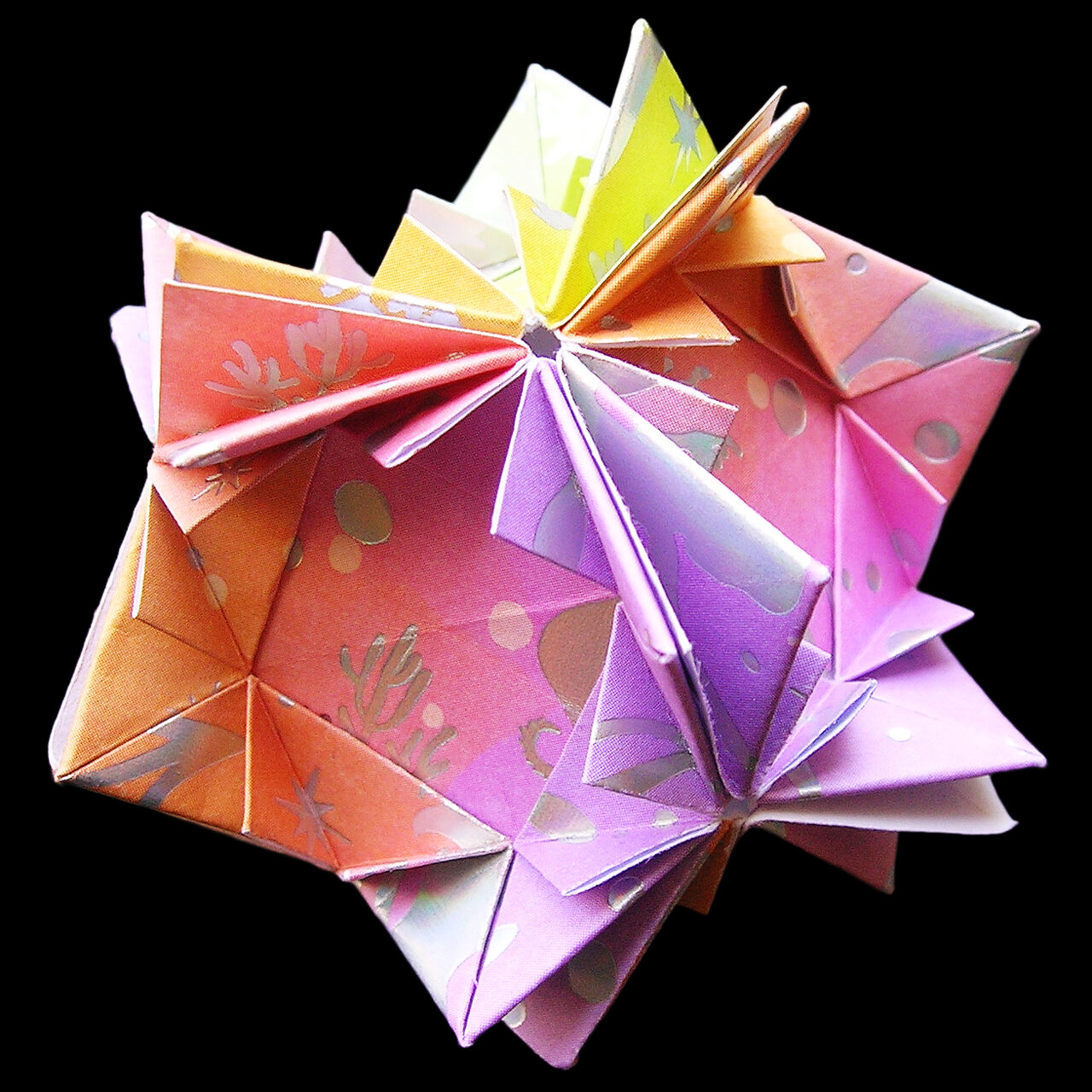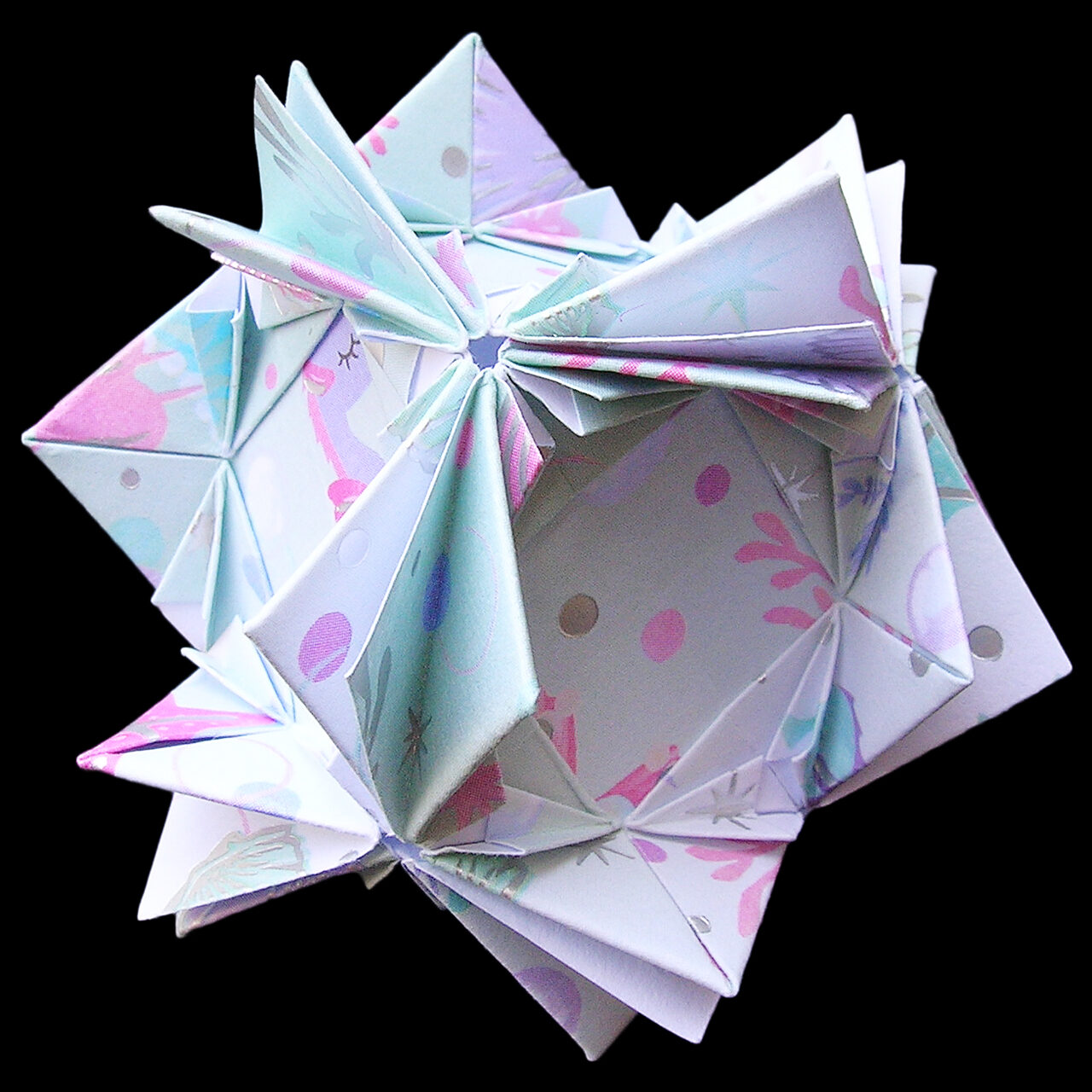 Work's Data
Author

Mio Tsugawa

Created

Jun.2005

Made

May.2020

Drawing

May.2020

Number of parts

6 pieces

Paper size

7.5 cm

(Square paper)

Joining materials

No use

(No glued)

Joining method

Box joint
Note
These are works that they can be said to be preforms of "Dance of the star". Modular types, don't need glue to assemble, use "Box joint" to connect pieces.

Each work consists with only six pieces.
They have characteristics that can be decorated with decoration pieces.

Easy folding and simple assembling, recommended to all kusudama funs!!





星のダンスを創作する時に派生的に生まれた作品。
あまりにも簡単だったために、今までほったらかしに。約15年経ってようやく図面化。さらに2年経ってギャラリーにUP。

ボックスジョイントという、立方体の構造を利用して組み立てるジョイニングメソッドを使うモジュラータイプの作品。もちろん接着剤は不要。

とても簡単な折り方と組み立て。くす玉ファンのすべてのみなさまにオススメ!!
Diagram
You can make it! The diagram is 300 JPY (Include tax).
折り図売ってます。1部 300円 (税込み)です。