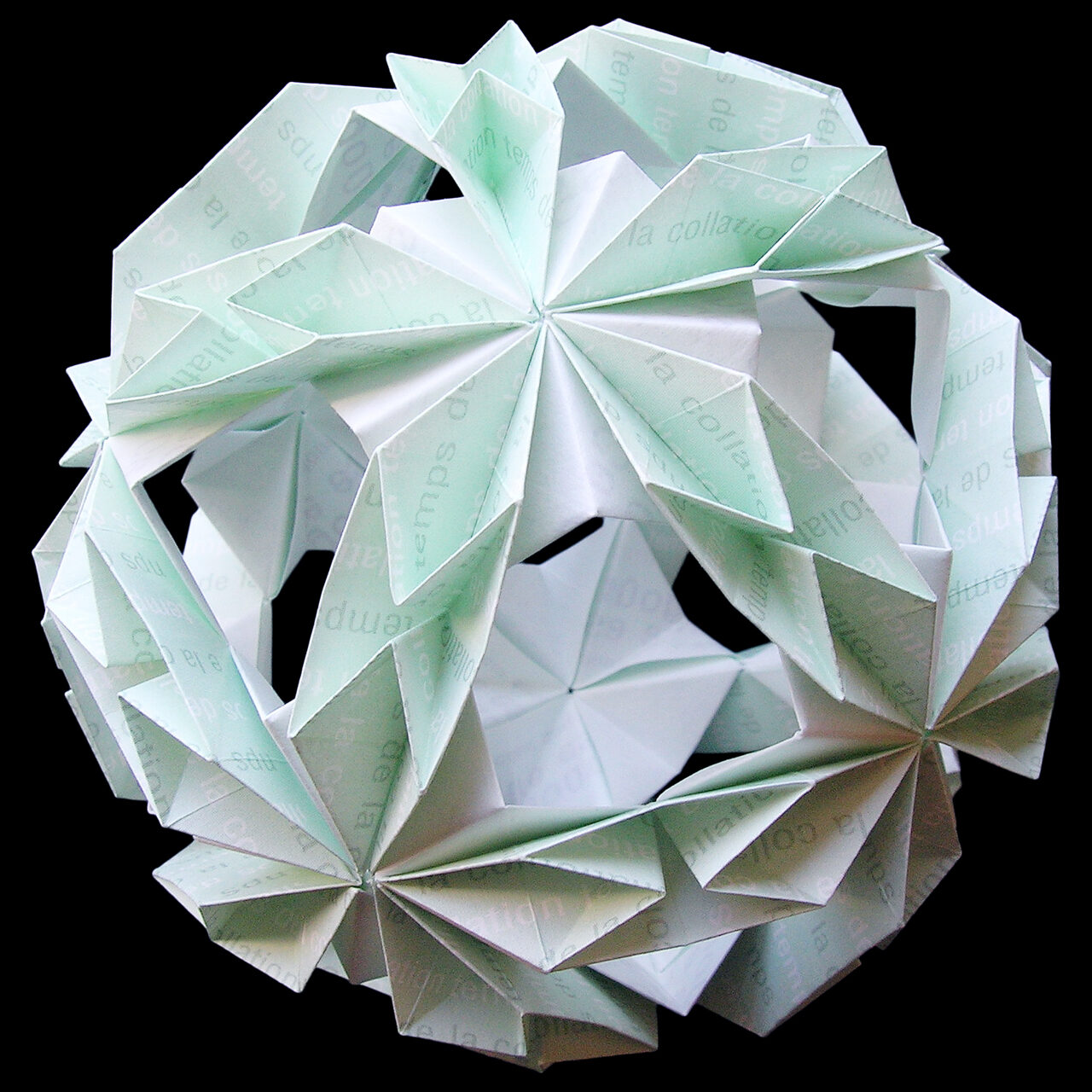 Work's Data
Author

Mio Tsugawa

Created

Aug.2020

Made

Aug.2020

Drawing

Sep.2020

Number of parts

30 pieces

Paper size

4.2 × 8.4 cm

(Half square paper)

Joining materials

No use

(No glued)

Joining method

Twins joint
Note
This is a developed work from "Flower of Life", the modular type that doesn't need glue to assemble, 30 pieces, made with half-square paper.

The joining method of "Twins-joint" is a kind of "Flap and Pocket joint" that connects parts using flaps and pockets.

There is a characteristic that all flaps and pockets are the same shape, the maker can choose which part will be the flap or the pocket.





「フラワー・オブ・ライフ」の発展作品です。

オリジナルと同じく接着剤を使用しないモジュラータイプの作品。ジョイニングメソッドは「ツインズジョイント」で、フラップとポケットを使ってパーツをつなぎますが、フラップもポケットも同じ形をしているため、どちらをフラップにまたはポケットにするかは、作り手が決めることができます。

作品名の「フラワー・オブ・ライフ」は、神聖幾何学から。
Diagram
You can make it! The diagram is 300 JPY (Include tax).
折り図売ってます。1部 300円 (税込み)です。