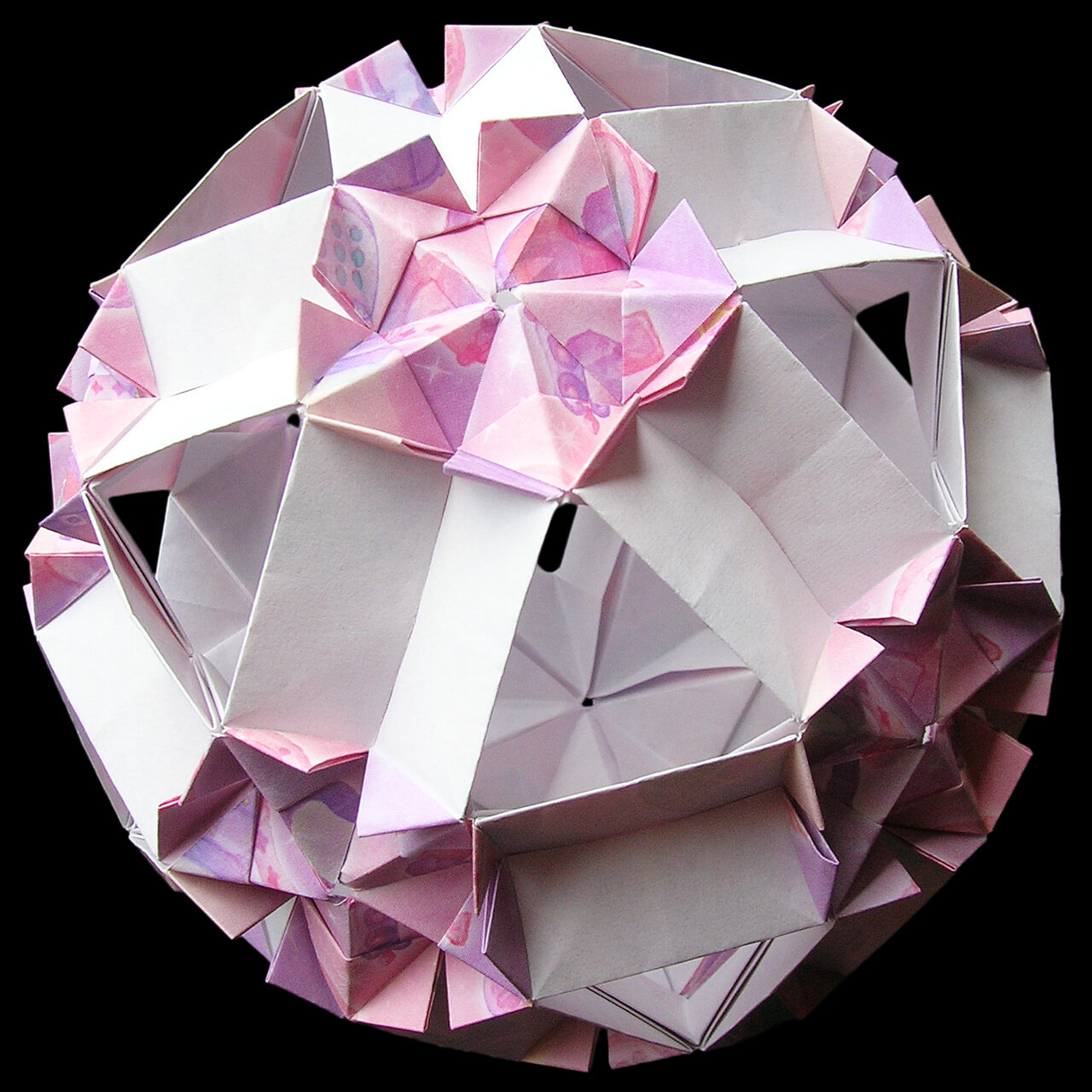 Work's Data
Author

Mio Tsugawa

Created

Aug.2020

Made

Aug.2020

Drawing

Aug.2020

Number of parts

30 pieces

Paper size

5 × 10 cm

(Half square paper)

Joining materials

No use

(No glued)

Joining method

Finger joint
Note
This is a work that is modular type, doesn't need glue to assemble, consists of 30 pieces, made with half square paper.

The joining method is "Finger joint", Connect the parts by overlapping the paper in the same way as the shape of crossed fingers.

This name "Finger joint" of joining method comes from Wood working joint.





接着剤を使わずに組み立てるモジュラータイプの作品。

ジョイニングメソッドは「フィンガージョイント」。指を重ね合わせるように紙を重ねあわせて紙の摩擦を作り、パーツ同士を繋ぎます。

フィンガージョイントという名前は建築用語から。「指物」のひとつ。
Diagram
You can make it! The diagram is 300 JPY (Include tax).
折り図売ってます。1部 300円 (税込み)です。