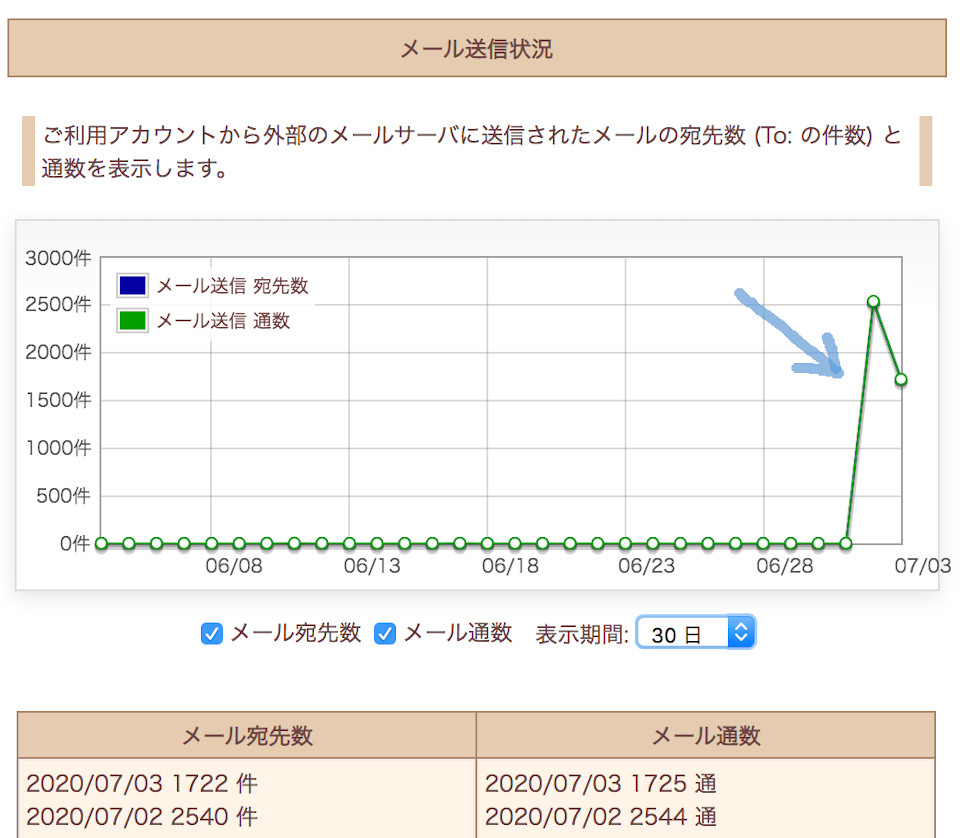 It was so so so sorry that my one of e-mail account had been hacked for two days and sent a lot of SPAM emails at random. / ご迷惑をおかけして大変申し訳ございません。スパムメールを受け取った方にお詫び申し上げます。
If you got the SPAM emails from

, I will apologize to you, I am very sorry.
Please ignore the mails, It was not my intention.
The e-mail account is closed already, you will never get from the e-mail from this address from now on.




ご迷惑をおかけいたしまして、大変申し訳ございません。 origamio.comの窓口の e-mail のアカウント(

)が乗っ取られて、どうやら勝手に大量のメールを送信していたようです。
SPAMメールを受け取ってしまった方に、心からお詫び申し上げます。

大変、申し訳ございませんでした。 もし、受け取ってしまった方は、そのスパムメールは無視してください。

このメールアカウントはすでに閉鎖いたしました。
今後、このメールアドレスからメールが送信されることは一切ございません。

ご迷惑をおかけいたしました。
大変、申し訳ございませんでした。
---
Details / 事の次第の詳細
It's about only one e-mail (

), and it had hacked for two days; 2nd.Jun and 3rd.Jun, I noticed today at 3 am.
I couldn't what happened first and changed the e-mail's password imminently.
But unfortunately, it didn't work well and couldn't stop sending SPAM mails.
The next, I checked a viral infection on my computer. But there was nothing.

I had no idea what I should do, then I closed and deleted the mail account.

The total sent emails were 4,269.
It's an unbelievable number.

Do I have such a lot of friends or customers???
No way. (But I hope sometime…)
So I am sure that it was hacking, I am so sorry to you if you've gotten spam mail from me.





メールアカウントがハッキングされたのは、7月の2日と3日の2日間です。
最初は何が起きているのか分からず、あわててメールアドレスのパスワードを変更しました。
しかし、なぜかスパムメールの送信は止まりませんでした。
コンピューターのウィルスチェックもしてみました。
ですが、ウィルスの感染も見つかりませんでした。ウィルスソフトは e-set です。

残念ながらどうするべきかさっぱり分からなかったので、このメールアドレスを閉鎖、削除いたしました。

送信したメールの数は2日間の合計で4,269通です。
まさか、私にこんなにのお友達や顧客がいるわけありません。(いたらいいのですけど。)

これは、おそらく「アカウントが乗っ取られる」というハッキングじゃないかと思っています。

スパムメールを受け取ったみなさま、大変ご迷惑をおかけいたしました。

これに懲りずに、今後とも origamio.com をどうぞよろしくお願いいたします。