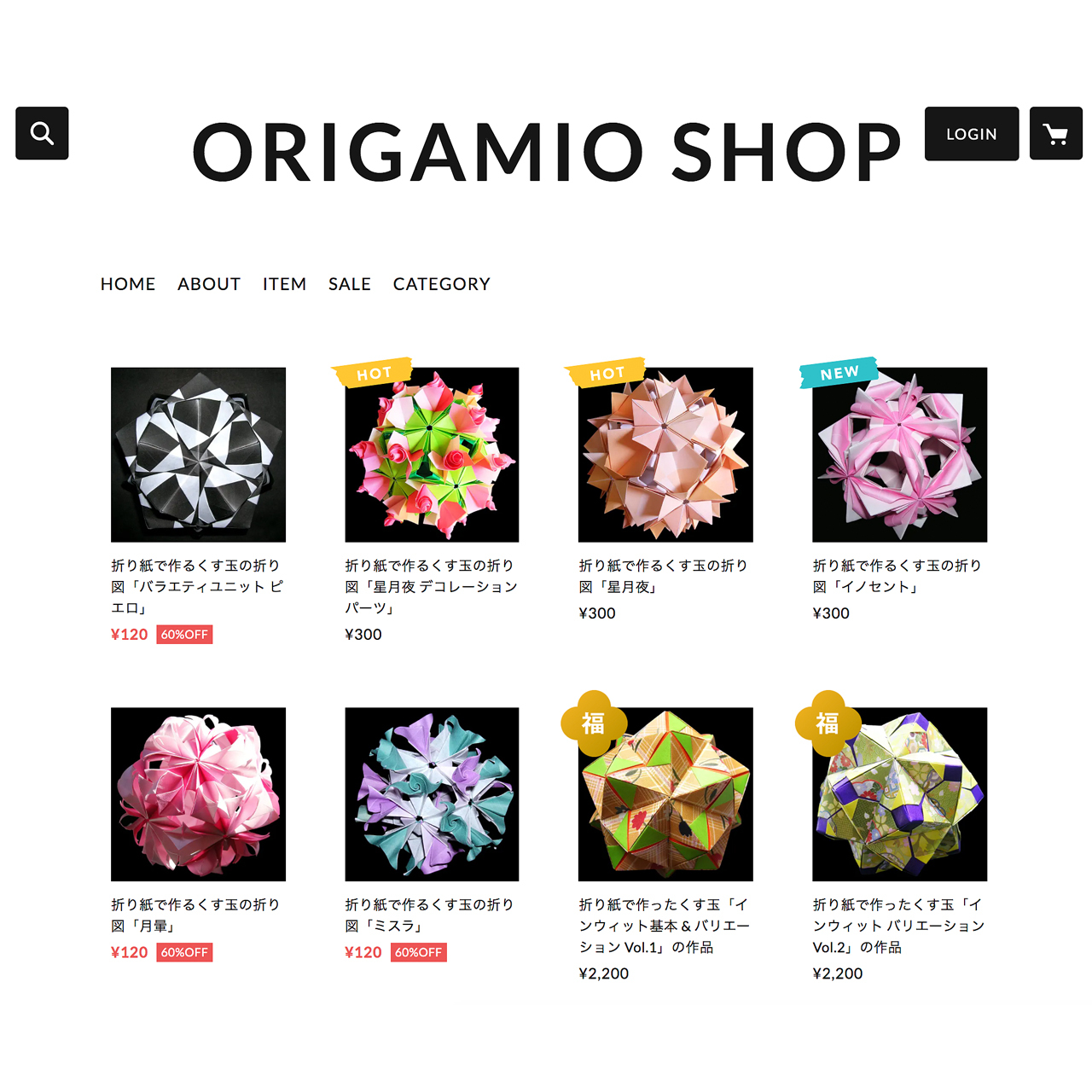 The shop that sells origami diagrams of Kusudama made with origami paper. / 折り紙で作るくす玉の折り図を売るお店
Items are digital content. / 折り図はデジタルコンテンツです
Diagrams shop has been opened!!
You can get diagrams you're interested in on this shop at any time, 24/7.

The origami diagrams are a PDF files. They're digital content.
After completing the purchase procedure, a download button will be shown on the purchase completion screen.
In addition, a download button or download link will be shown in the e-mail you will get that is notifying purchase details.





折り図のお店がオープンしました!!
今までの折り図の販売は、メールを何度もやり取りしたり、何かと時間がかかっていましたが、今度のお店はちょースピーディー!!!

なんと、お支払いが終わった直後に、折り図が手に入るシステムです。(もちろん、私が作ったシステムじゃぁありまへん。)

折り図はPDFファイル (デジタルコンテンツ)です。
購入ボタンを押してから、折り図をゲットするまで、オートマチックで進みます。

ご購入手続きが完了したあと、ご購入完了画面にダウンロードボタンが表示されます。
また、購入内容をお知らせするメールにもダウンロードボタン又はダウンロードリンクが表示されます。
※コンビニ払いで購入した場合は、入金後に受信する支払い完了メールにダウンロードボタンが表示されます。
Payment method / お支払い方法
■Payment method
Paypal can be used as the payment method.

■お支払い方法
・折り図 (デジタルコンテンツ) のお支払いには、クレジットカード決済、コンビニ決済、PayPal、楽天ペイがご利用いただけます。

注1 : コンビニ決済は別途支払手数料220円がかかります。
注2: コンビニ決済→ローソン(ロッピー)、ファミリーマート(Famiポート)、セイコーマート(クラブステーション)、ミニストップ/デイリーヤマザキ(コンビニPOSレジ / オンライン決済)

コンビニ決済の方法はこちらをご参照ください。
https://faq.stores.jp/hc/ja/articles/360007588292
On Sale now!! / ただいま「コロナの世の中だから、今こそ堂々と引きこもって、折り紙三昧しようじゃぁないか!! セール!!!」開催中です!!
We have reduced the prices of some origami diagrams so that you can enjoy making Kusudama, staying at home because of Covid-19.





みなさまがお手軽にくす玉づくりを楽しんでいただけるように、いくつかの折り図を値下げしています。
期間限定で、おためし無料コンテンツ(マカバ)有り。
ぜひぜひ、ご来店ください!!