This a continuation from Shall we fold? vol.7.
I'll show how to fold new part to connect each part from this time.
Enjoy!!
おまたせいたしました。何ができるかな vol.7 の、続きです。
今回からは各パーツをつなぐためのジョイニングパーツを作ります。
Please fold with origami paper B.
折り紙Bで折ってください。
1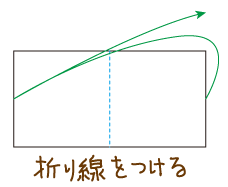 Fold and unfold.

2

3

4

5

6
That's enough for today.
Please fold these processes, and you need 60 parts.
To be continued.
今日はここまで。
60パーツ折り進めてくだされ。
次回をお楽しみに。
—