How to shop on "ORIGAMIO SHOP"?
1. Add items you want to your cart by clicking the blue button.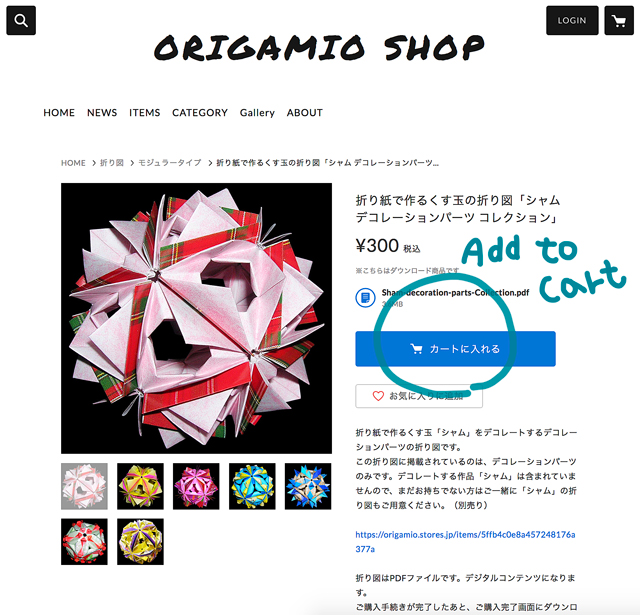 2. When you finish shopping, click the "buy' button.
You can buy items as a member or as a guest.
buy as a member
If you choose "buy as a member", refer to below.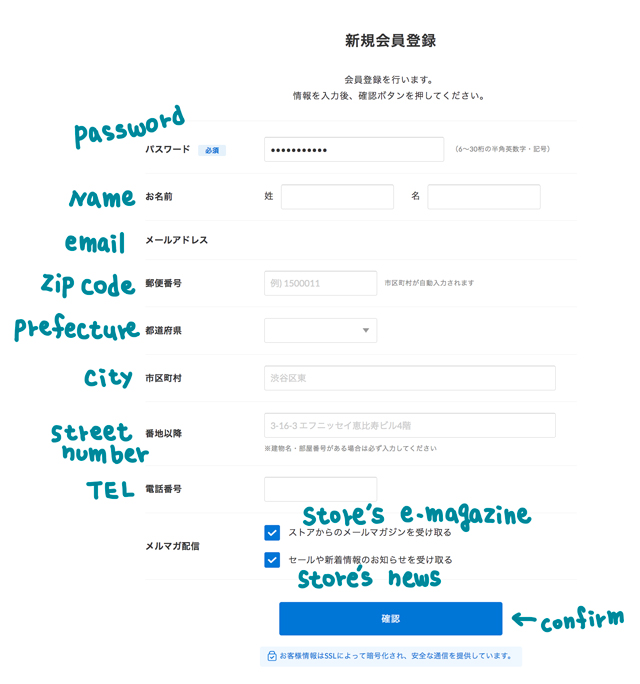 3. Fill in your information.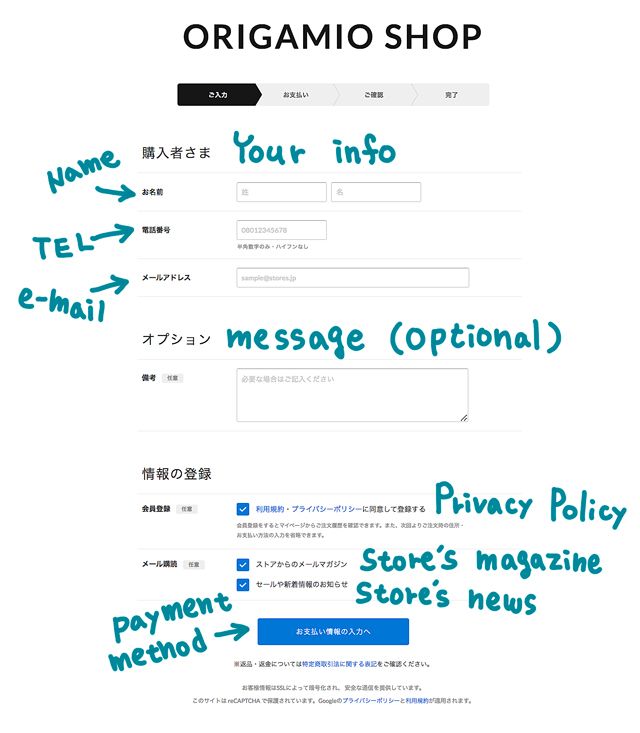 4. Choose your payment method.
Paypal is available for payment.

In addition, other payment methods include credit cards issued in Japan, Paypay, and Rakuten Pay.
If you are in Japan, you can also pay at Japanese Corner stores.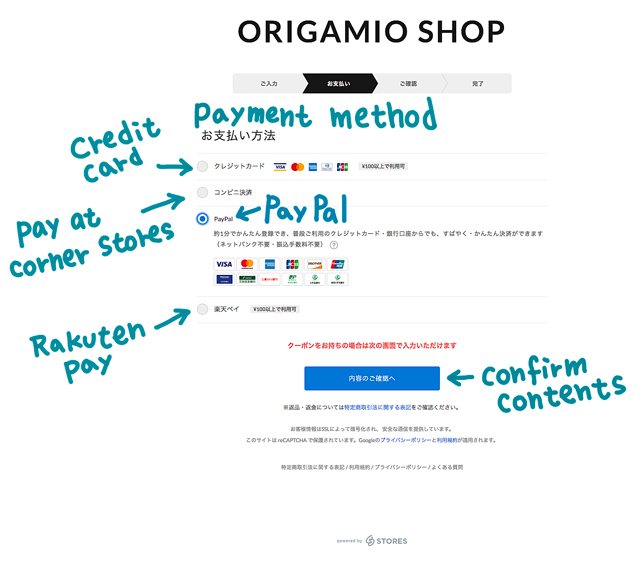 5. Confirm information.
If there are no problems, click the "settlement" button.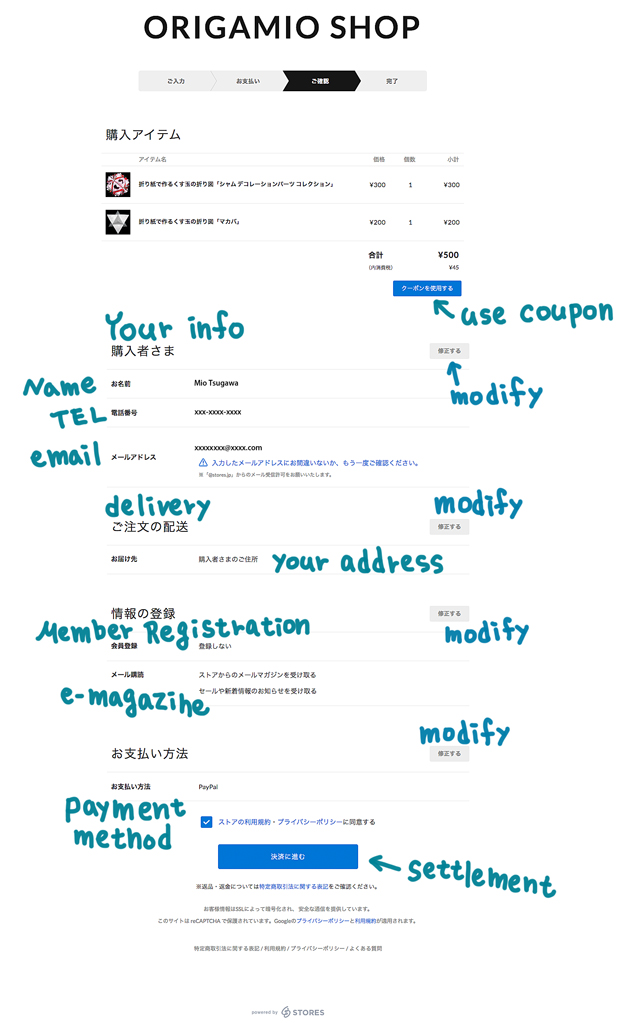 6. Payment
If you have chosen Paypal, the page will automatically go to Paypal.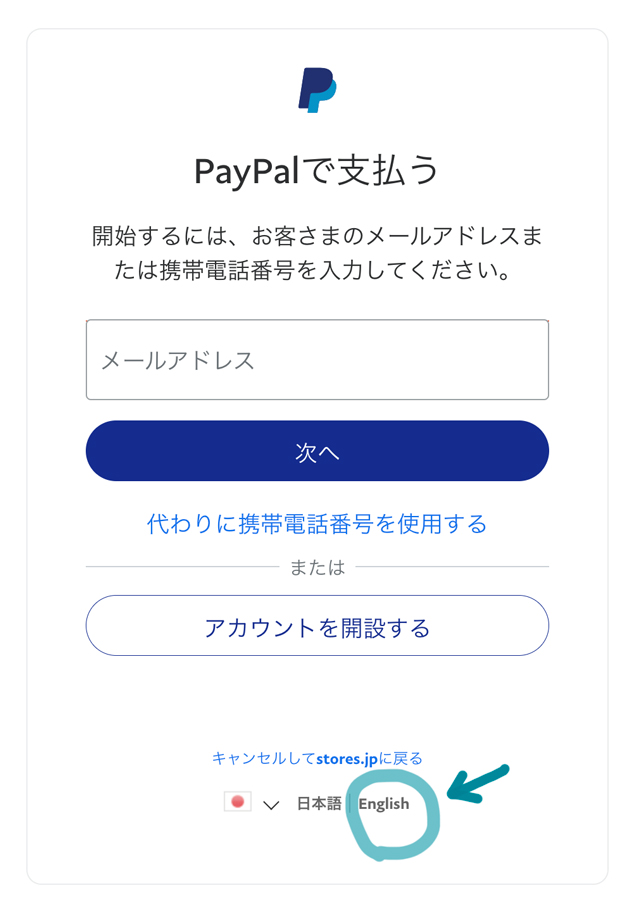 7. You will get the download links.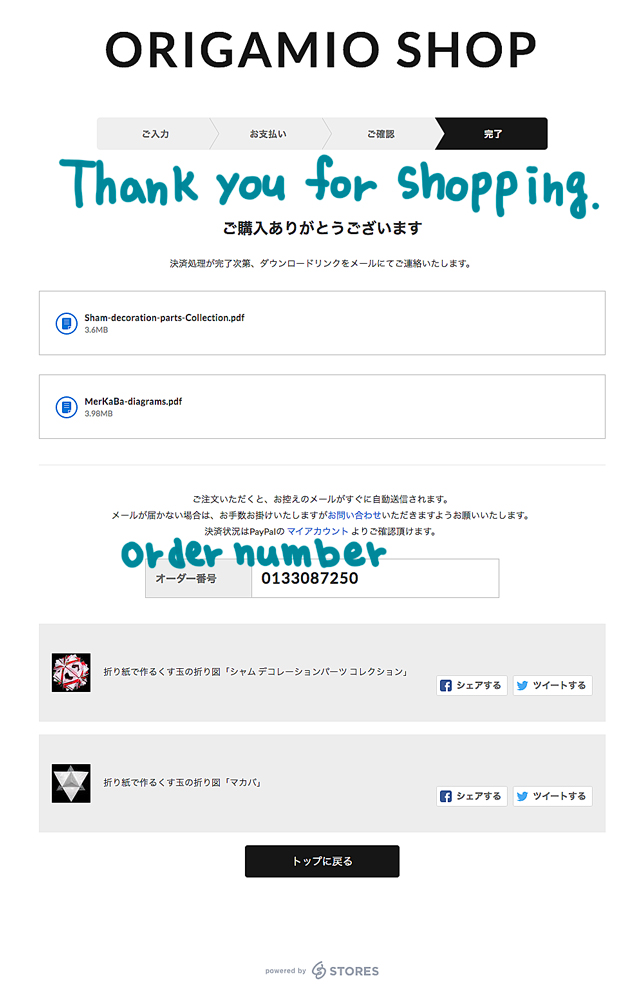 You will also be received The download links on your email.