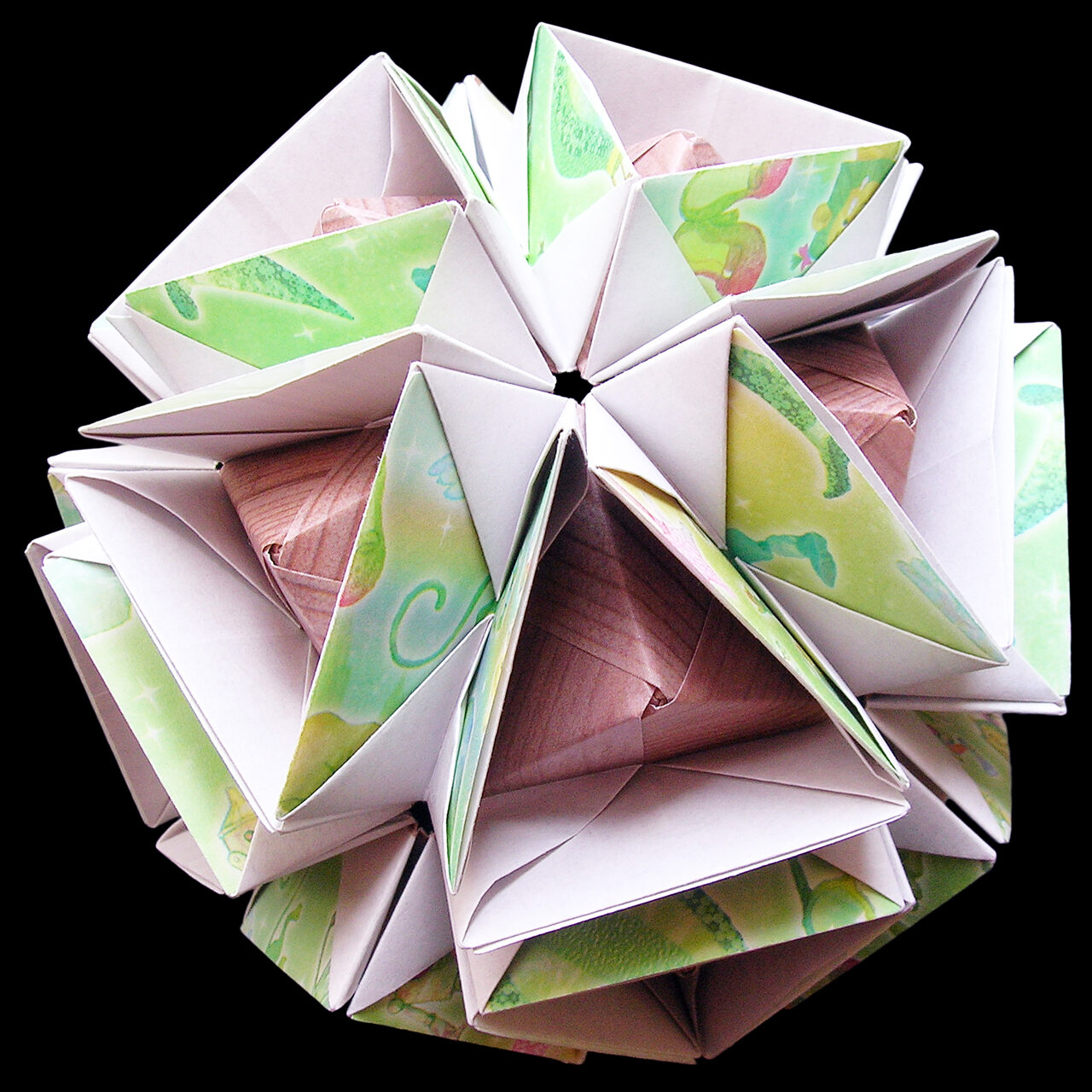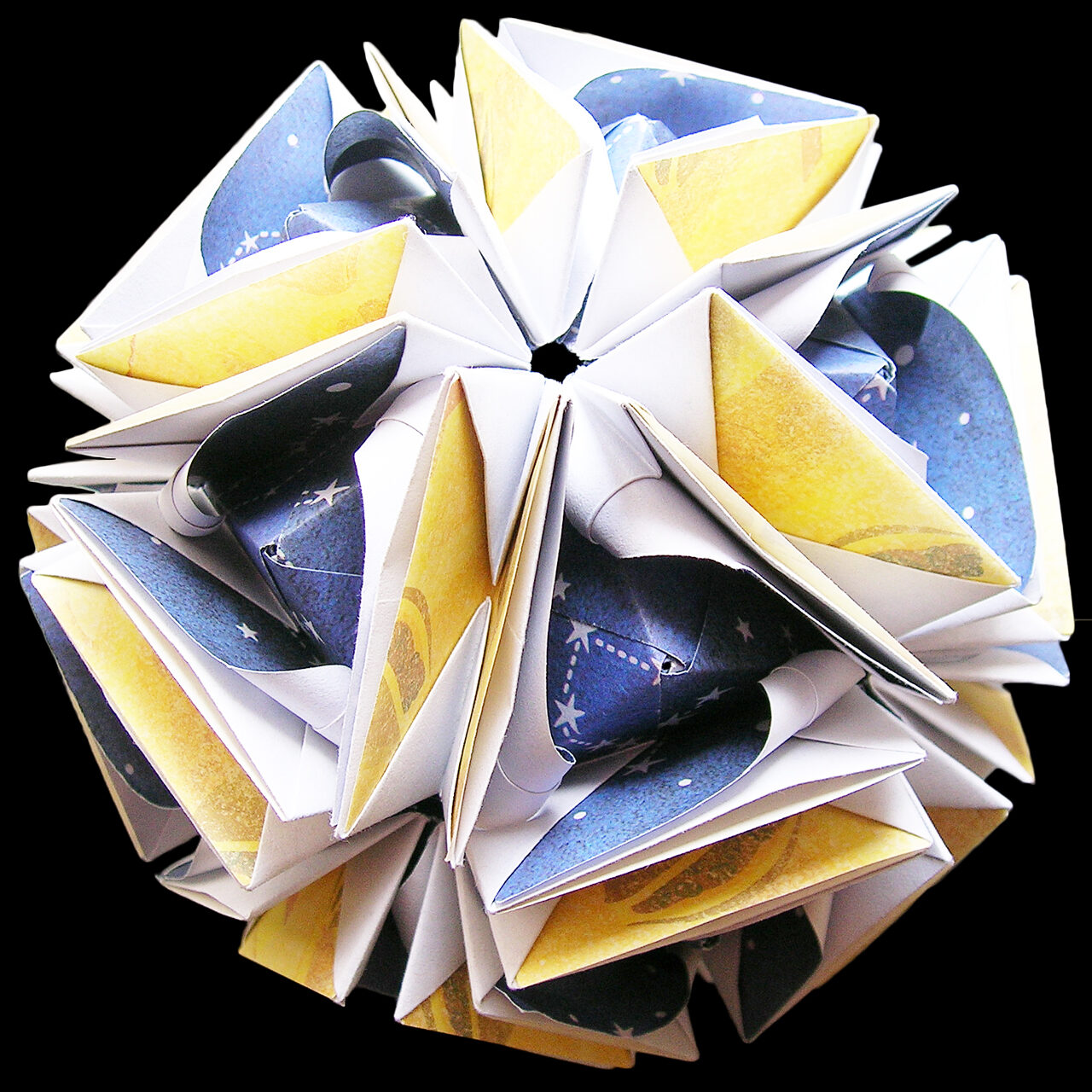 Work data
Author

Mio Tsugawa

Creation date

Jul.2017

Drawing

Apr.2022

Parts

Paper size

7.5 × 15cm (Half-quarter paper)

Joining materials

No use (No glued)

Joining method

Flap & Pocket joint
Summary / 作品概要
Diana" is a modular type of work that assembles parts without using glue.
It is made with paper having a ratio of 1:2 (half of a square).
The parts are connected using flaps and pockets, just as in general unit origami. Folding is also easy.

The work can be decorated with square decorative parts, you can change the overall color and pattern of the work to your liking.
All of the decorative parts are set into the body without using any adhesives.

The folding diagram includes how to make the work of "Diana", variation work "Diana II", and how to make and set the decorative parts.





「ディアーナ」は、接着剤を使わずにパーツを組みたてるモジュラータイプの作品です。
縦横の比率が1:2(正方形の半分)の紙から作ります。

一般的なユニット折り紙と同じように、フラップとポケットを使ってパーツをつなぎます。折り方も簡単です。
作品は正方形のデコレーションパーツで装飾することができ、自分好みに全体の色合いや模様を着せ替えることができます。 装飾パーツはいずれも接着剤を使わずに、本体にセットします。

折り図には「ディアーナ」とバリエーション「ディアーナII」、デコレーションパーツの作り方とセットの仕方が掲載されています。
Get the diagram / 折り図をゲット
The diagram is 300 JPY (Include tax).
折り図は1部 300円 (税込み)です。