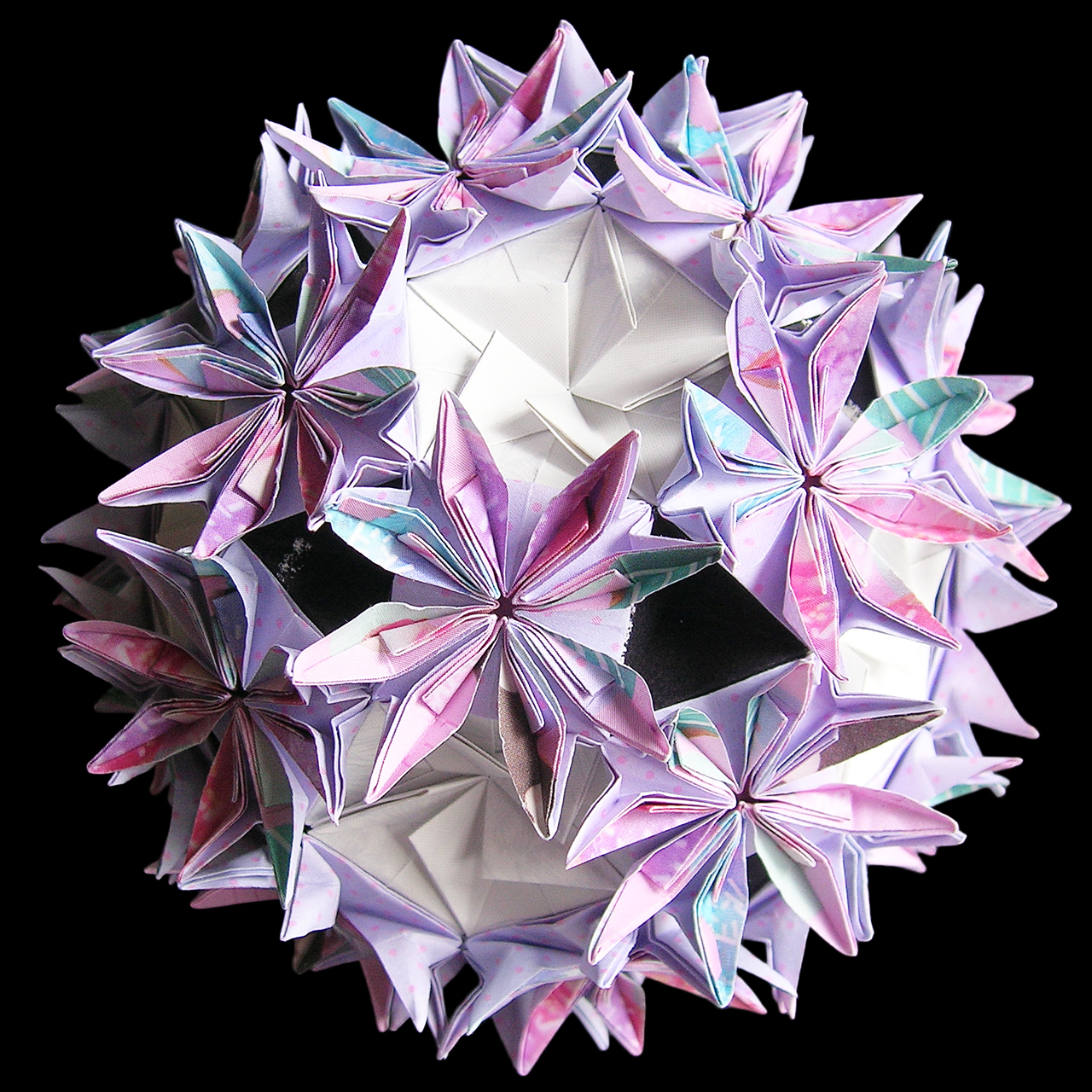 About Ka-chō-fū-bi / 花鳥風日について
This is a compound work with Quarter unit and Ka-chō-fū-bi, which is assembled with glue as paper craft.

メインの花の部分以外は、1/4ユニットのパーツで構成されている複合作品。ペーパークラフトのように接着剤を使って全体を組み立てる。
Work data
Created : Mar.2008
Drawing : Apr.2020
Assembling type : Paste type
Joining method : Glue
Number of part : Ka-cho-fu-bi : 30, 1/4 unit Pentagon : 5 × 12, 1/4 unit Triangle : 20
Paper size : Ka-cho-fu-bi : 7.5cm, 1/4 unit : 3.75cm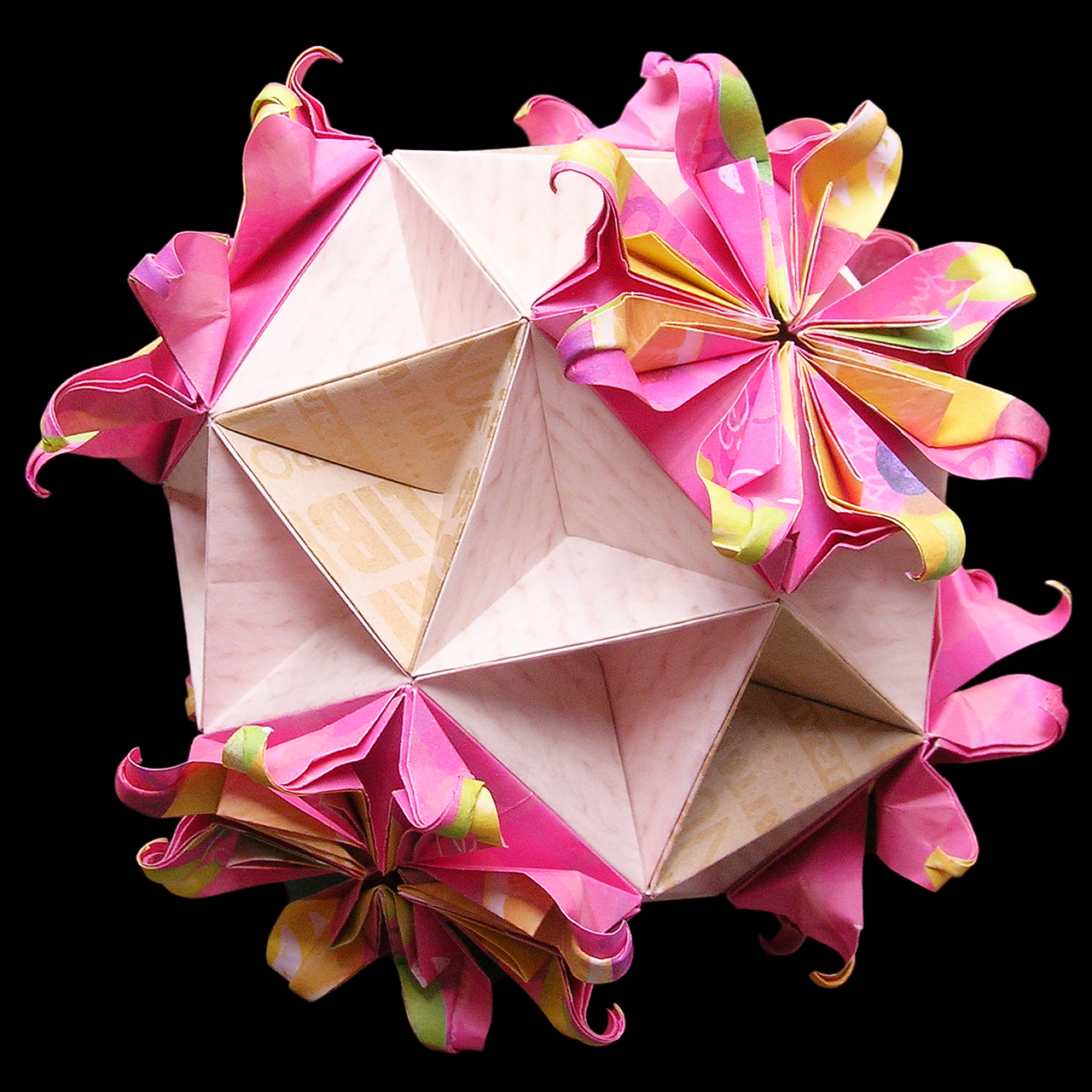 A characteristic of "Ka-chō-fū-bi" / 花鳥風日の特徴
"Ka-chō-fū-bi" is a development work from "Nelumbo nucifera". The process of both works is the same almost.

Even one part is so beautiful and it's will be used as an ornament. (I hope.)

The name of Ka-cho-fu-bi is my coined word.





"花鳥風日"は、"蓮"からの発展作品。
たったひとつのパーツでも結構見栄えがする。(と思う)

"花鳥風日"は私の造語。