Written Japanese letters on this stuff are wrong too, but I saw it a lot in Bangkok.
And it makes me feel that it might be correct Japanese in Asia other than Japan…???
The funniest thing is the letter size of "つ (tsu)".
It must be smaller than other letters, but on the contrary, it's bigger!!
Someone want to make me laugh?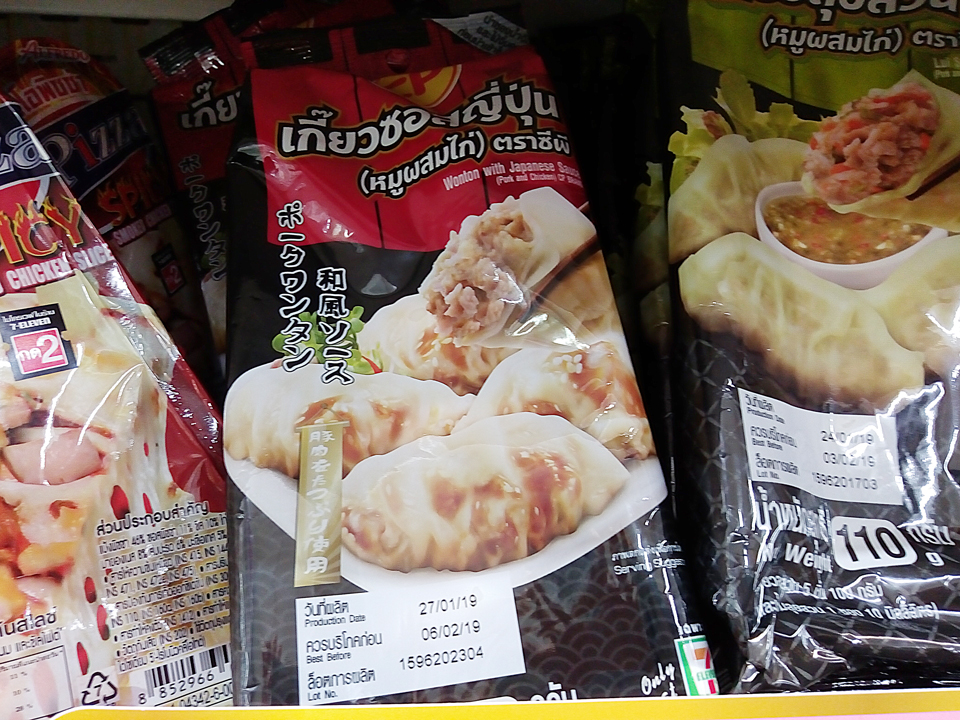 タイでは頻繁に見かけるこのサイファ(暗号)。
たくさん見るようになると、ひょっとして日本以外ではこっちが正解なのかと思ってしまうな。

一番笑ったのは「豚肉をたつぷり使用」。
「つ」が小さくなるどころか、大きくなっている。

ウケ狙いか??