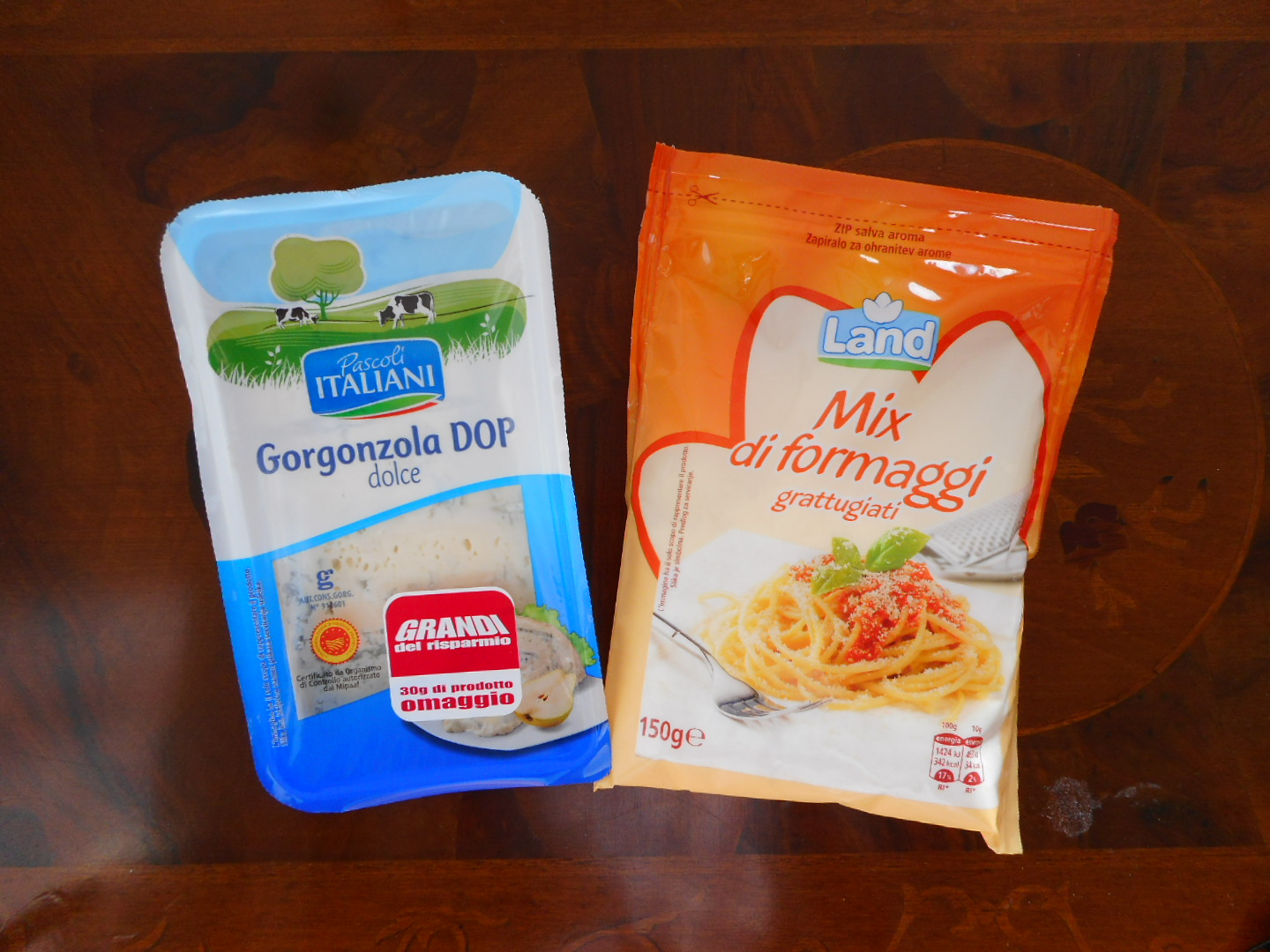 I'm currently into cheese.
There are a lot of kind of cheeses in Italy as like other countries of Europe and those are cheaper than Japan mostly.
For example, in Japan, about parmesan cheese, 80g is 490 yen plus consumption tax 8%, is 4.0 euro. (1 euro = 131.5 yen).
クラフト 100%パルメザンチーズ80g | チーズ・バター | 商品紹介 | 森永乳業株式会社
「クラフト 100%パルメザンチーズ80g」を紹介するページです。かがやく"笑顔"のために【森永乳業株式会社】
And about mozzarella cheese, 100g is 390 yen plus consumption tax 8%, is 3.2 euro.
クラフト フレッシュモッツァレラ | チーズ・バター | 商品紹介 | 森永乳業株式会社
「クラフト フレッシュモッツァレラ」を紹介するページです。かがやく"笑顔"のために【森永乳業株式会社】
And it has less variety in Japan.
In Italy, parmesan cheese, 100g is around 2 euro, and mozzarella cheese 125g is around 0.6 euro – 1 euro.
How about your country?
In regards to cheese, Japan is a most expensive country, I think.
Yesterday, I bought 3 different kinds of cheese. One is mix powder cheese (0.99 euro), another is Gorgonzola (1.8 euro), the other is Scamorza (1.39 euro).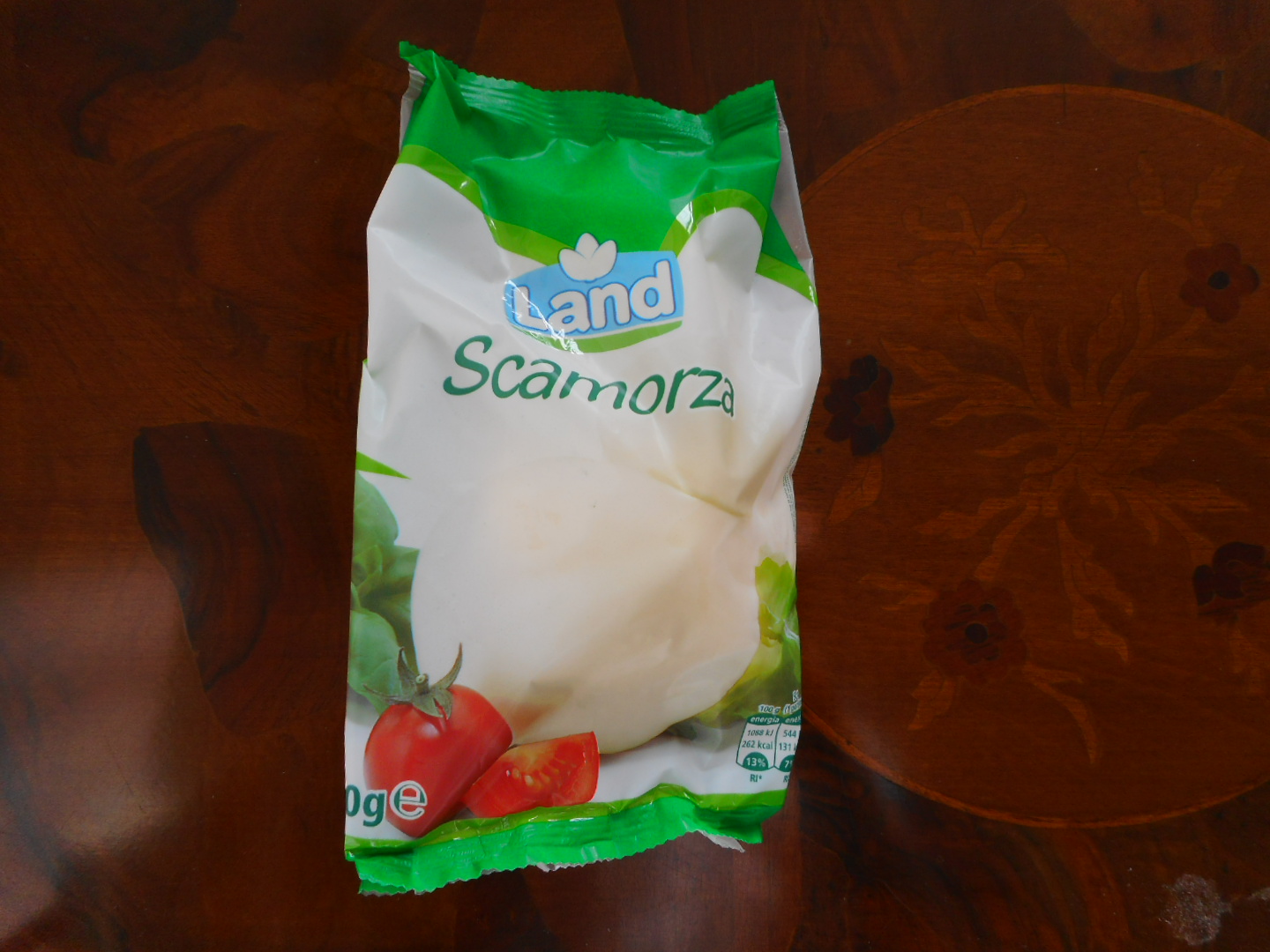 When I bought this Scamorza cheese in a grocery store, I was convinced it was Mozzarella.
But it was different cheese.
The shape of Scamorza is very cute, it's kind of a gourd or a snow man.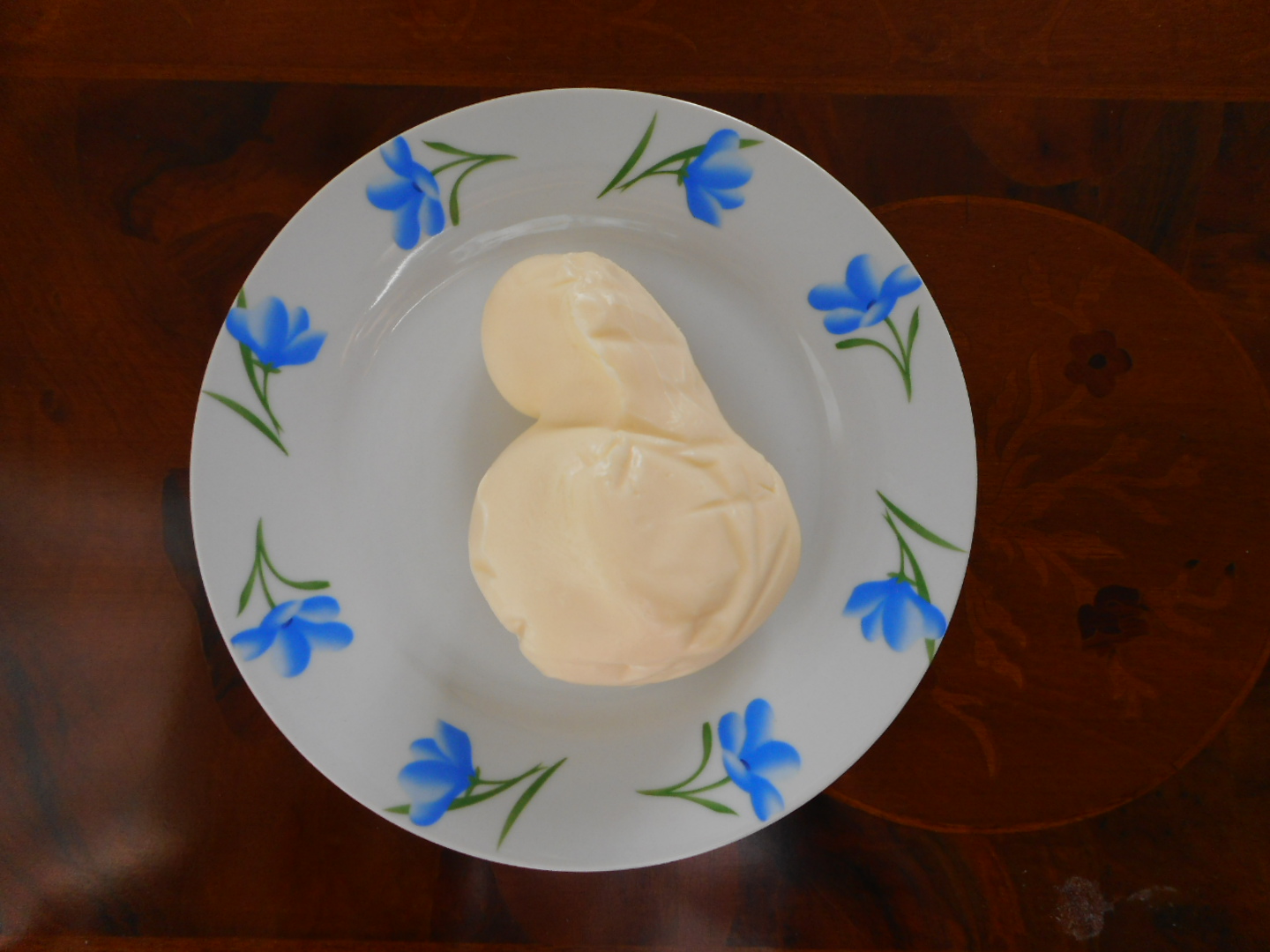 Then I made a snow man.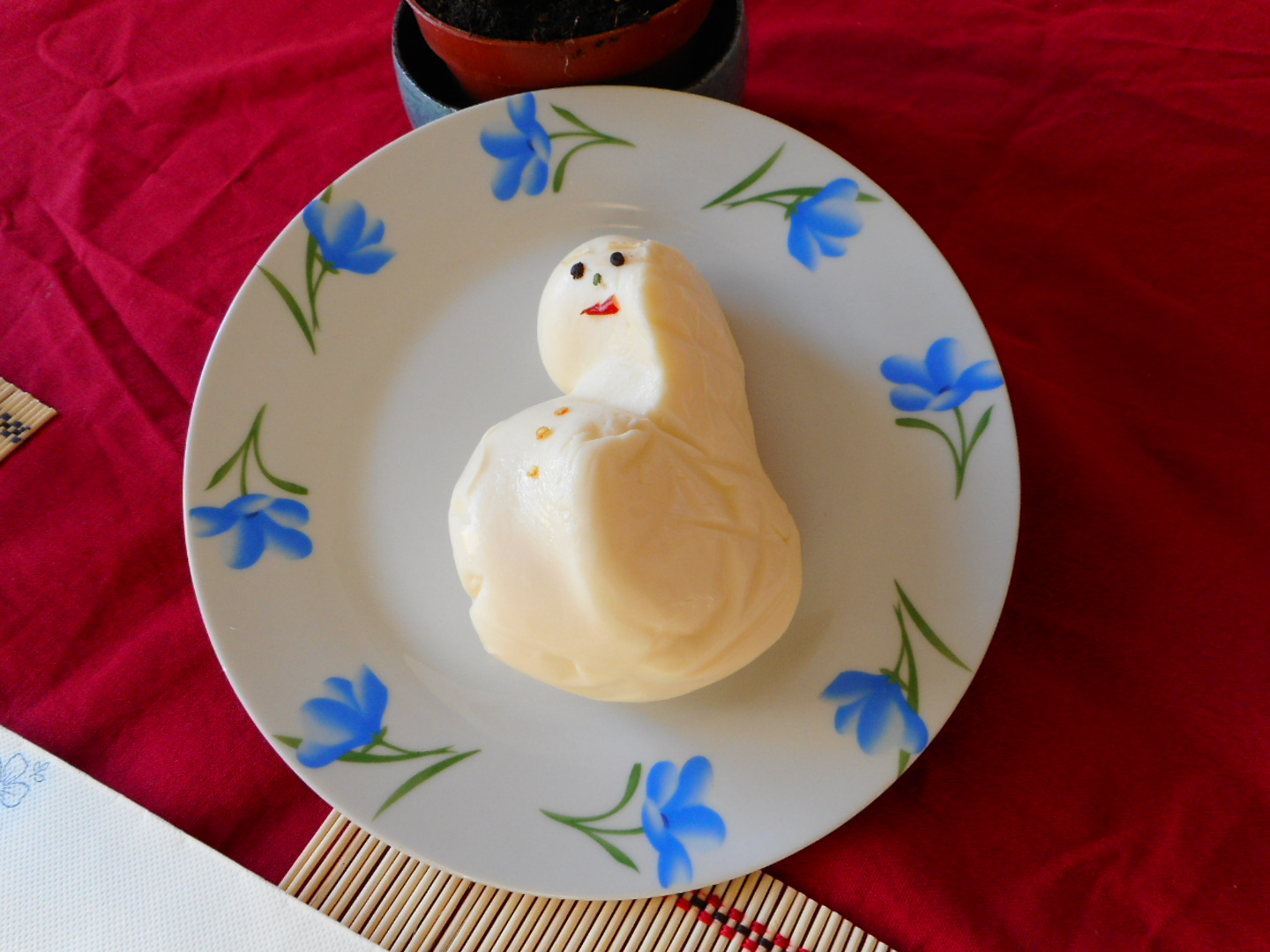 イタリアの日常生活 No.2
最近、チーズにはまっている。
イタリアも他のヨーロッパの国と同じように、チーズの種類がたくさんあって、しかも安い。毎日、チーズ三昧。
昨日は、3種類のチーズをゲットした。
ひとつは、ミックスチーズの粉タイプ。もうひとつはゴルゴンゾーラ。もうひとつはスカモルツァ。このスカモルツァを初めてスーパーで買ったのは数日前。買った時は、モッツアレラと信じて疑わなかった。モッツアレラの形はだいたいまん丸いけど、このスカモルツァはひょうたん型。しかし私はこれを、大きいモッツアレラと小さいモッツアレラのふたつが入ったもんだと思ったんだな。
さらに、私が初めて買ったのはふたつの種類があるうちの茶色い方。
食べてみてびっくり。スモークの味がするので「モッツアレラにもスモークタイプがあるのかー。」と感心していた。
思い込みって、すげぇな。
このスカモルツァ、形がすごくかわいい。ひょうたん型。
たまには料理するのもいいか。と、スノーマンを作ってみた。
私の料理の腕もなかなかのもんだな(←笑うとこ)。