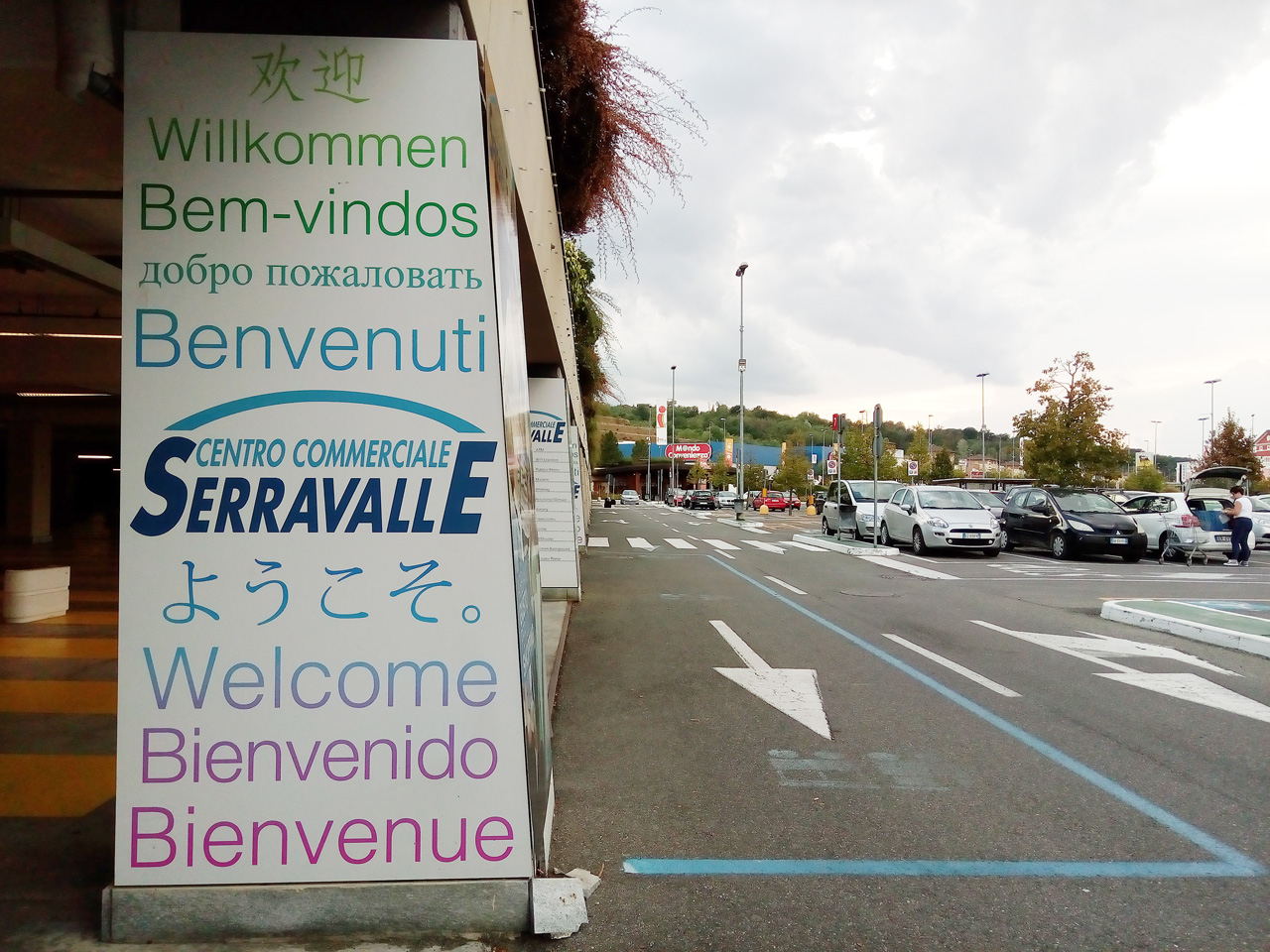 Italy is warmer than Poland.
There are two grocery stores near a house I'm staying. One is very close and is a discount store.
Another one is a very big store and has some different shops.
I've gone to both of there already.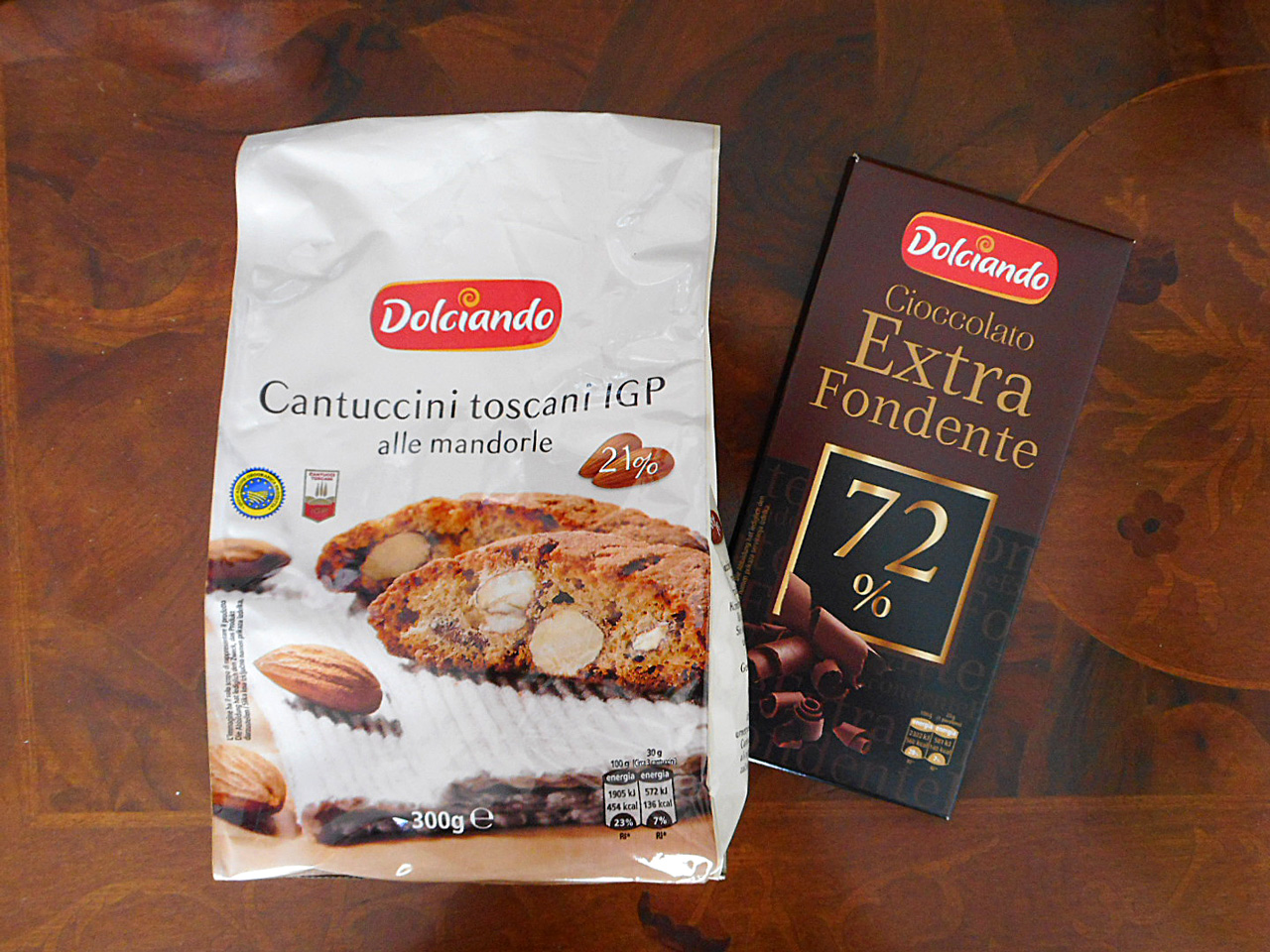 Many years ago, when I was young, was around 20 years old, I'd had biscotti which someone bought as a souvenir from Canada.
Since then biscotti is one of my favorite sweets but I never bought in Japan, also I was thinking it is Canada's sweets.
But biscotti is Italian sweets, I didn't know about it until I arrived here.
Then I bought a biscotti in the small one store, but the taste was different I ate before. I think there are a lot of kinds in biscotti.
About big grocery store, the name is Iper.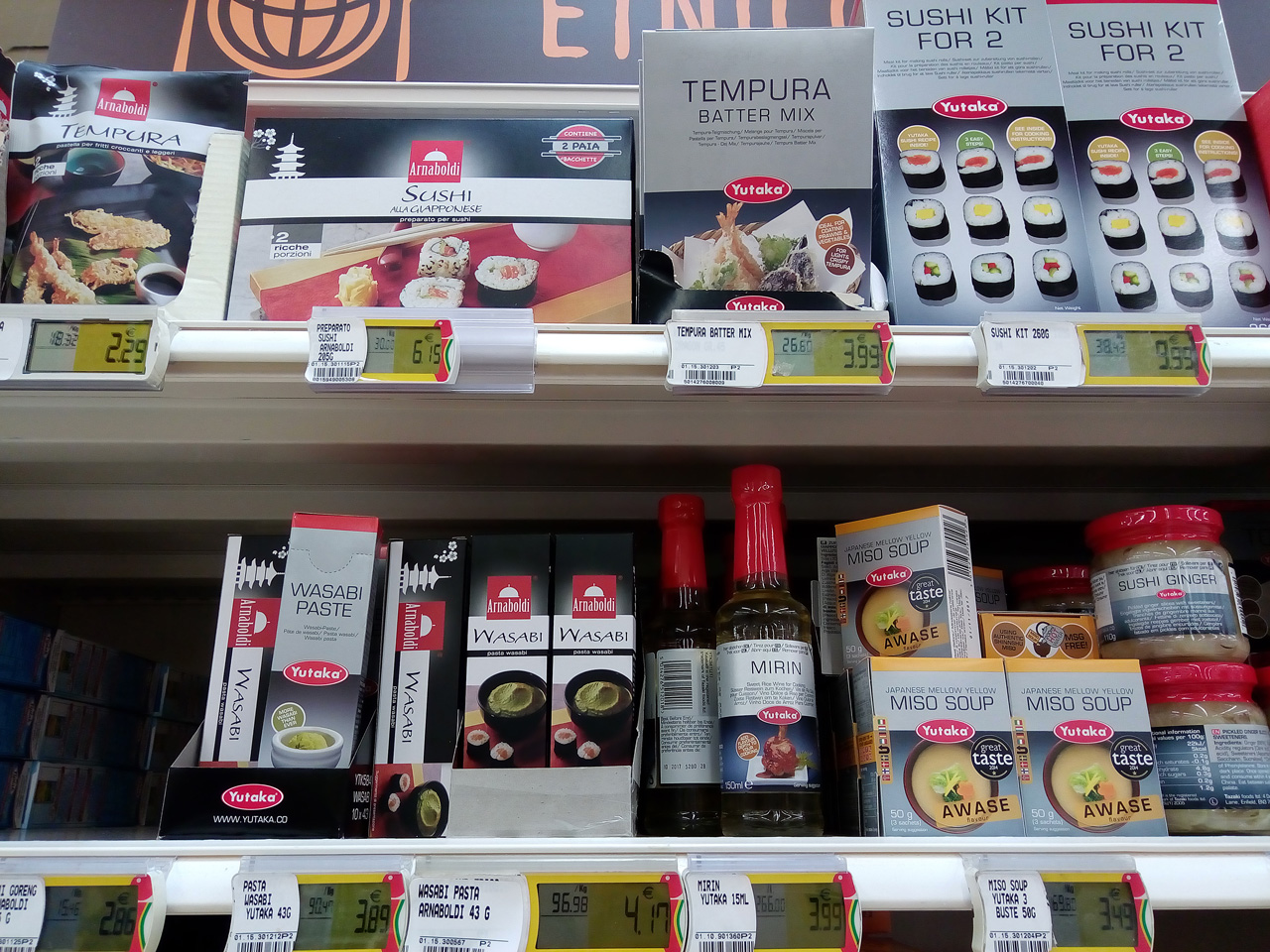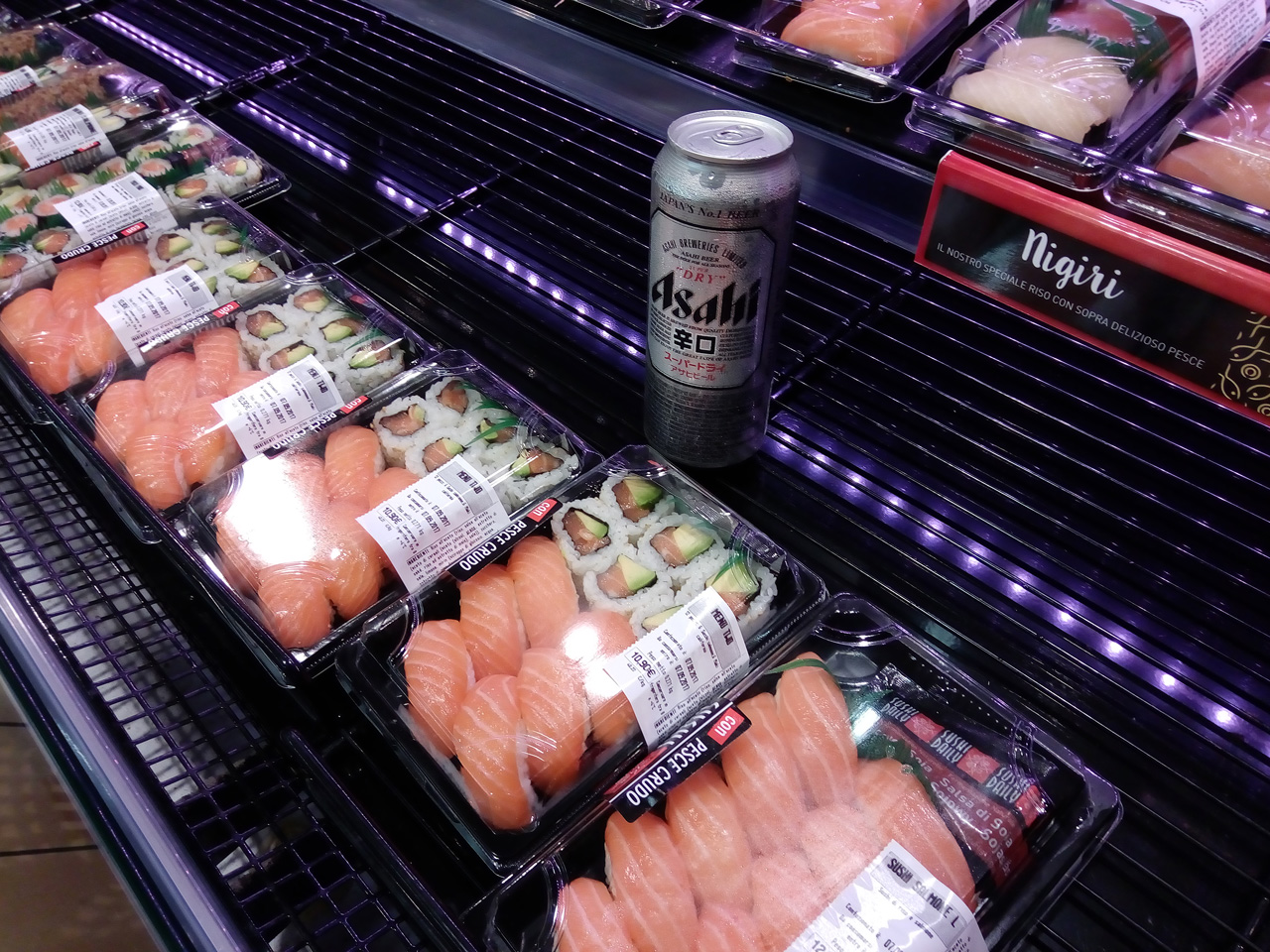 There are many things and many different kinds of one item.
Some Japanese foods in there, are Japanese beer too, are interesting. It's the first time I saw them in other countries.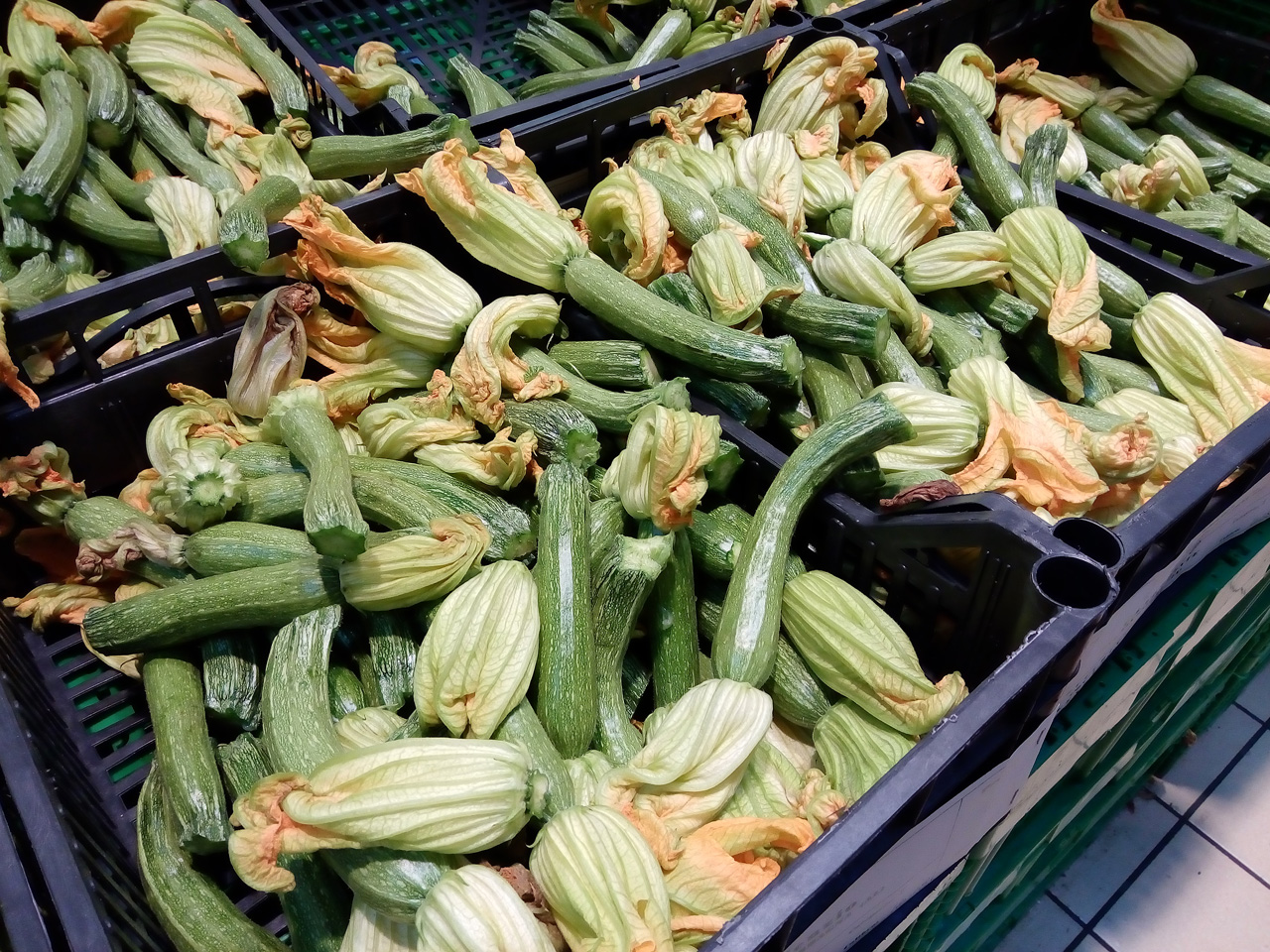 Another interesting was there were zucchini flowers in the vegetable section.
It was the first time I saw it also, and I could not understand what were them.
But my friends in Instagram taught me the zucchini blossoms can be eaten.
Maybe, I'll try to eat while I stay Italy.
イタリアの日常生活
イタリア生活3日目。
ホストのおうちの近くにはふたつのスーパーがあるけど、すでに両方ともにチェック済み。
ひとつはディスカウントストア。もうひとつはアウトレットの近くにあるちょーでっかいスーパーマーケット。
いつだったか、私がまだ若いとき、誰かがカナダに行ったお土産でビスコッティを買って来てくれたことがある。それ以来、ビスコッティは私のお気に入りのスイーツ。
いつか買ってやろうと思っていたが、ここイタリアに来たら、やたらビスコッティを見るので調べてみると、ビスコッティはイタリアのお菓子なのらしい。私は今までカナダのお菓子だと思っていた。
で、早速買って食べてみた。
残念ながら、以前食べた私の好きなビスコッティの味じゃなかった。
ビスコッティにもいろいろと種類があるんだろうな。
大きなスーパーマーケットはかなりたくさんの物がある。ひとつの物に種類もたくさんある。
さすがイタリアというか、パスタとチーズの種類は半端ない。
ジャパニーズフードもあった。寿司売り場もあって、一緒にビールも販売されていた。海外で日本のビールを見たのは初めて。お寿司と一緒に売られているのがおもしろい。
野菜売り場に何かの花が売られていてびっくり。インスタグラムで「???」と投稿したら、お友達がズッキーニの花だと教えてくれた。食べられるらしい。
イタリアにいる間に、試してみよう。
ご注意 : このブログは海外のスーパーマーケットを紹介するブログではありません(←笑うとこ)。