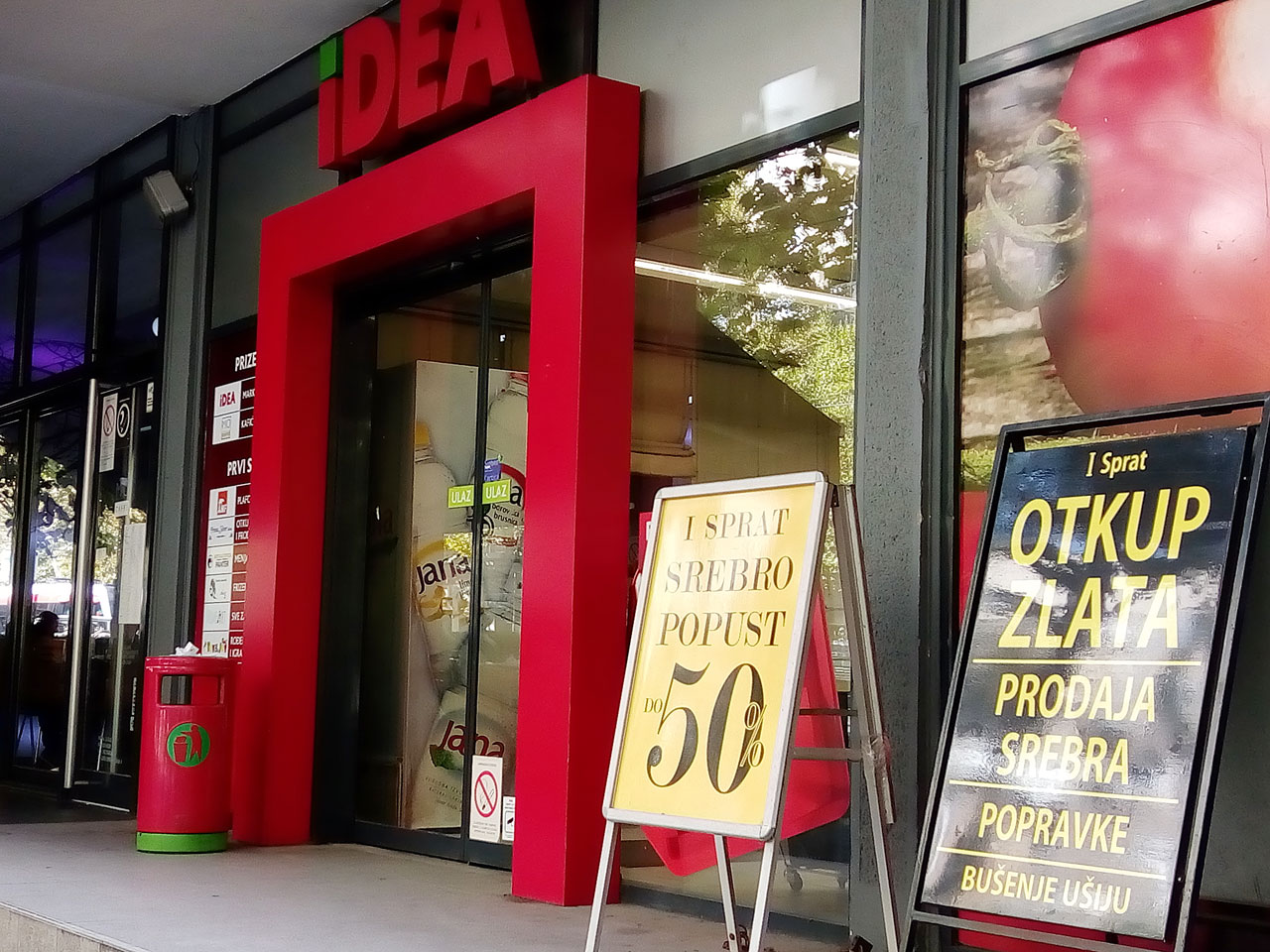 I'm going to leave Beograd tomorrow.
I didn't have any origami workshops in here, and much of time was used for making diagrams like always, but was enjoying creating new works and went shopping to stores nearby many times.
A kitchen is free to use, and I enjoyed cooking and eating every day.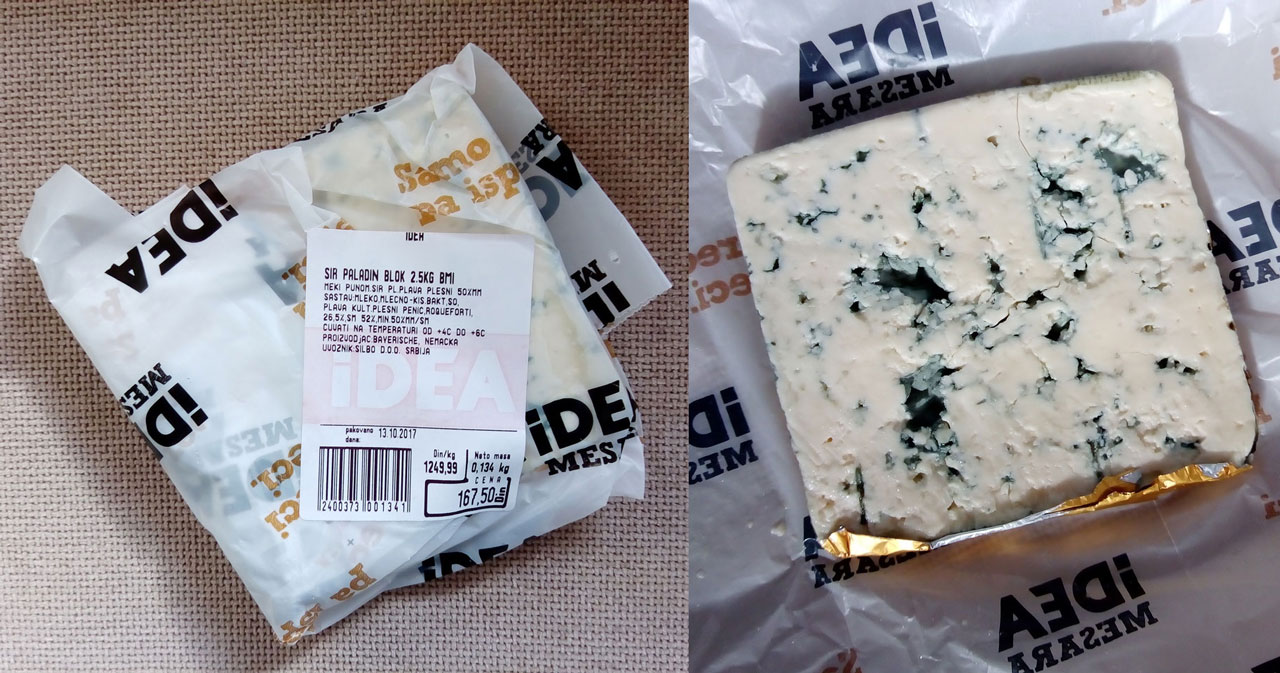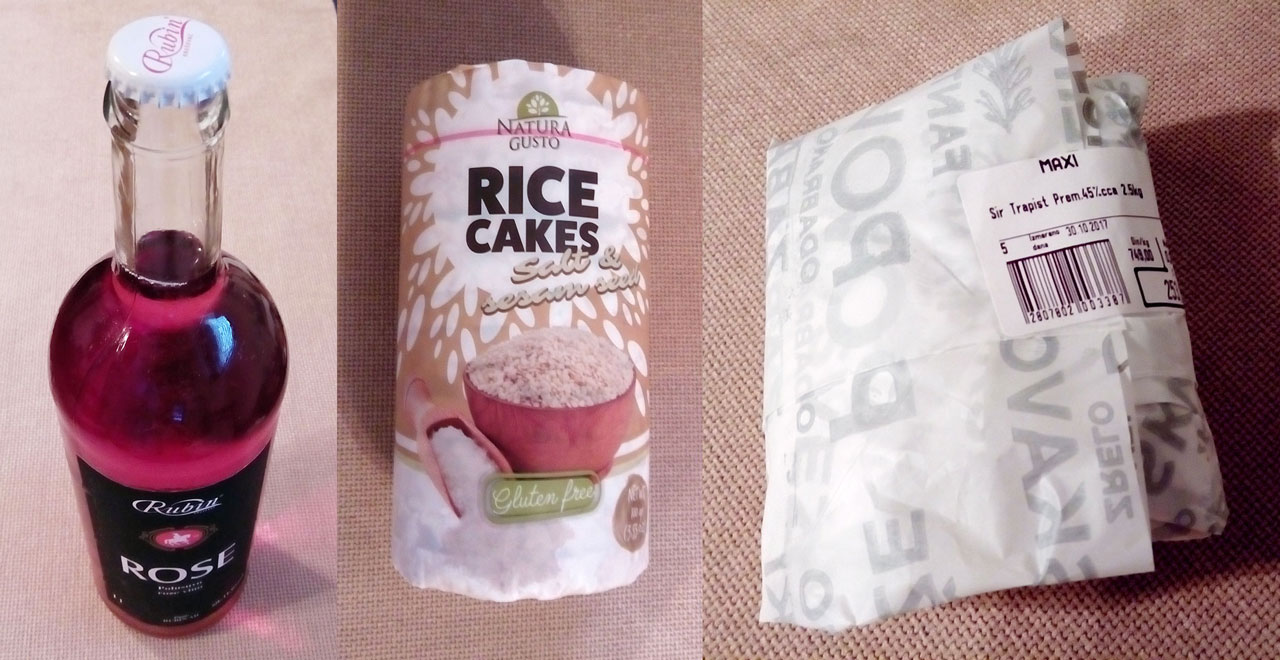 My favorite foods; wine, cheese, rice cakes(?) .
Cheeses in photos are Paladin and Trapist.
There is a funny thing about eating, I don't have habits of eating rice in Japan, but I ate rice cakes a lot in here in Beograd.
Also, I don't have habits of eating any foods made from wheat except for some sweets.
But I'm eating bread sometimes since I came abroad.
I'm still avoiding eating any pasta and noodles made from wheat, but I wonder if I will have a habit having these foods sometime…
note :
I'm not a coeliac disease, I'm just avoiding some foods for my health. Like rice, wheat, meat, and food additives…
But not so strict. I eat them sometimes.
セルビアの日常生活 No.2
セルビア生活も明日で終わり。
いつものように、スーパー通いを楽しんだ 1か月だった。
日本にいたころは、めったに米を食べなかった。
セリアック病じゃぁないけど、パスタ、麺類、パン、粉もんなど、小麦から作られたものを食べる習慣もなかった(スィーツを除いて)。
でも、海外に来てから、ちょくちょくパンを食べるようになったし、ここセルビアではライスケーキにはまっていた。
不思議なこともあるもんだ。
写真のチーズはパラディンとトラピスト。
トラピストチーズはハンガリー、ボスニア、セルビアの伝統的なセミハードチーズなんらしい。
ワインの栓がおもしろい。このタイプは初めて見た。
セルビア生活のあれやこれやのまとめ
気候

とにかく湿気が多い。日本並みかそれ以上。湿度計を見たら、だいたい 70 〜 80 %。洗濯物が2日間くらい乾かないこともザラ。

水

おそらくかなりの硬水。昔の大阪の水のような臭いがする。(昔の大阪は、とにかく水が臭かったイメージが…)そのまま生の水が飲めるか飲めないかは分からない。私は飲まなかった。

パンや野菜がべらぼうに安い

種類にもよるけど、パン 500グラム とかが 約 37ディナール(約41円)とか。キャベツは 1kg 約50ディナールくらい(約56円)。

値段は小数点以下2桁

お店の商品の値札も、レシートの値段も、小数点以下2桁まで表示がある。この小数点以下は切り上げて値段に含める。
たとえば、39.99 ディナールと書いてあったら、40 ディナールっちゅうことになる。

レジのおねえさんがおまけしてくれる

日本じゃ考えられないけど、たとえば買い物をして合計金額が 811.59 ディナールとかになったとする。
1000ディナール紙幣 1枚と 20ディナール紙幣 1枚を出すと、20ディナール紙幣の方は返されて、おつりが 200ディナール。というような感じのことがあった。ようするに 800 ディナールでいいよ。12 ディナールはおまけ。というわけだ。
おねえさんにもよるけど、それって 1回だけじゃなかった。
私はとっても嬉しかったけど「いいのか!?!? そんな適当で!?!?!?」と毎度思った。
—-
Biona有機餅無塩100グラム (x 2) – Biona Organic Rice Cakes No Salt 100g (Pack of 2) [並行輸入品]
イギリス産 ブルーチーズ ブルースティルトン 約90g