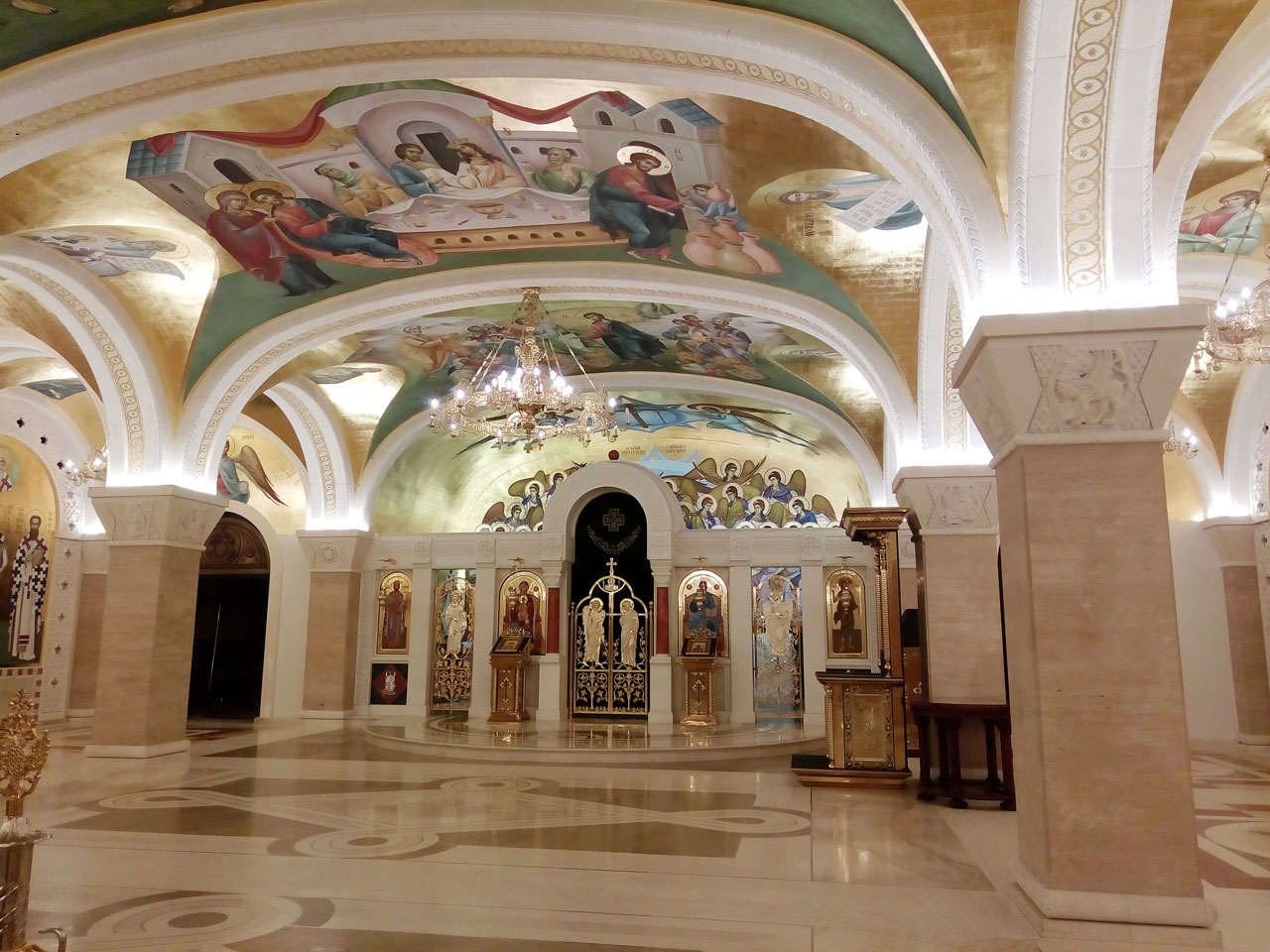 As for here; in Belgrade, there is no an atmosphere of Halloween at all.
The shops don't have any decoration of Halloween, also they don't sell any Halloween stuff.
And I haven't seen people who disguise or dressed up so far.
I just wonder why Japanese people always celebrate other country's events, like this Halloween, Christmas, Easter…etc.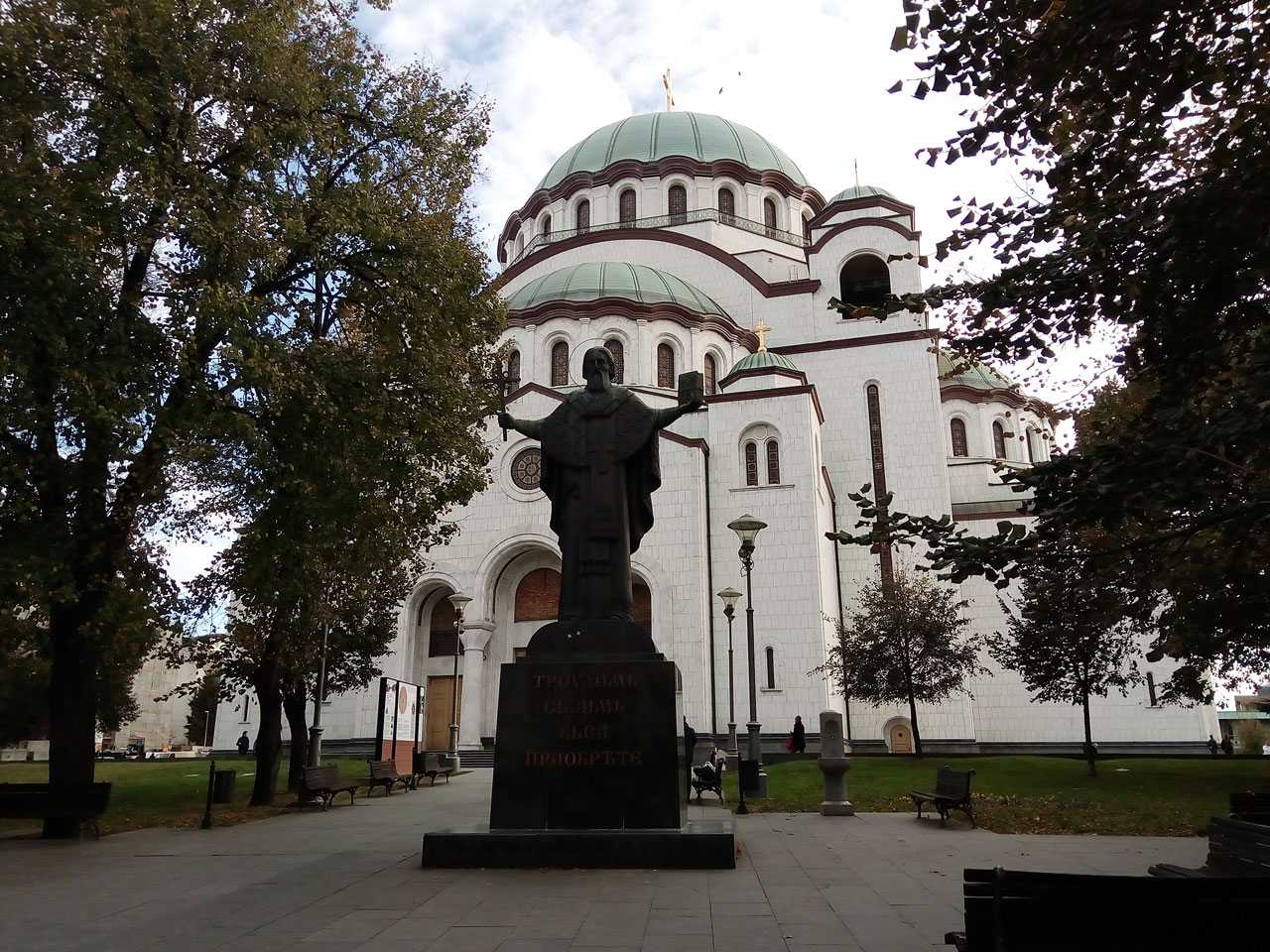 Well…now;
I went to Храм светог Саве (Church of Saint Sava) on foot from my apartment I rent as sightseeing yesterday.
It's the very big beautiful church and some insides are under refurbishment.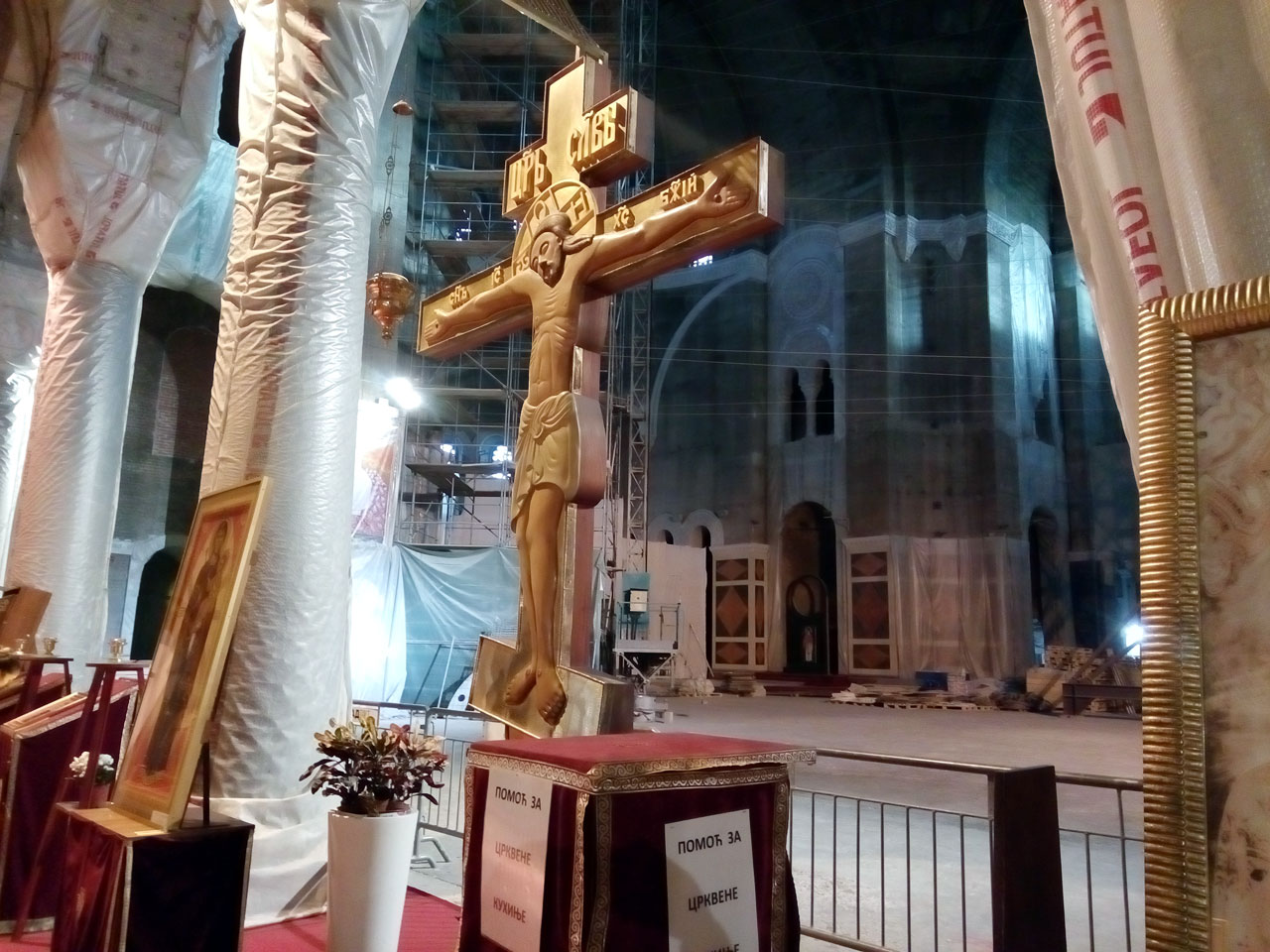 Many people were making the sign of the cross the front of pictures which was drawn Christ. I don't have this custom, but I have eyes looking Christ like them.
But unfortunately, I was not able to understand what most images mean.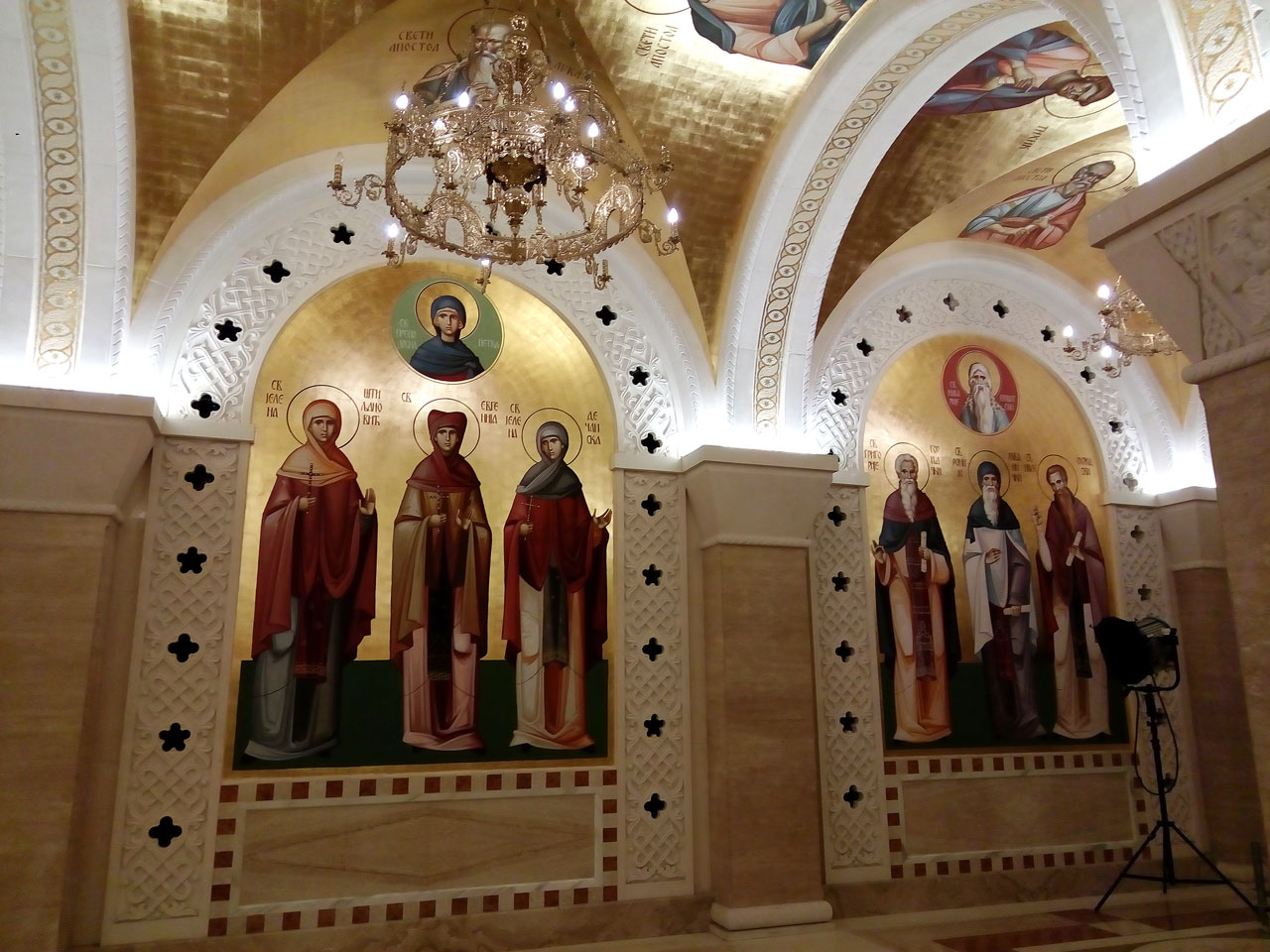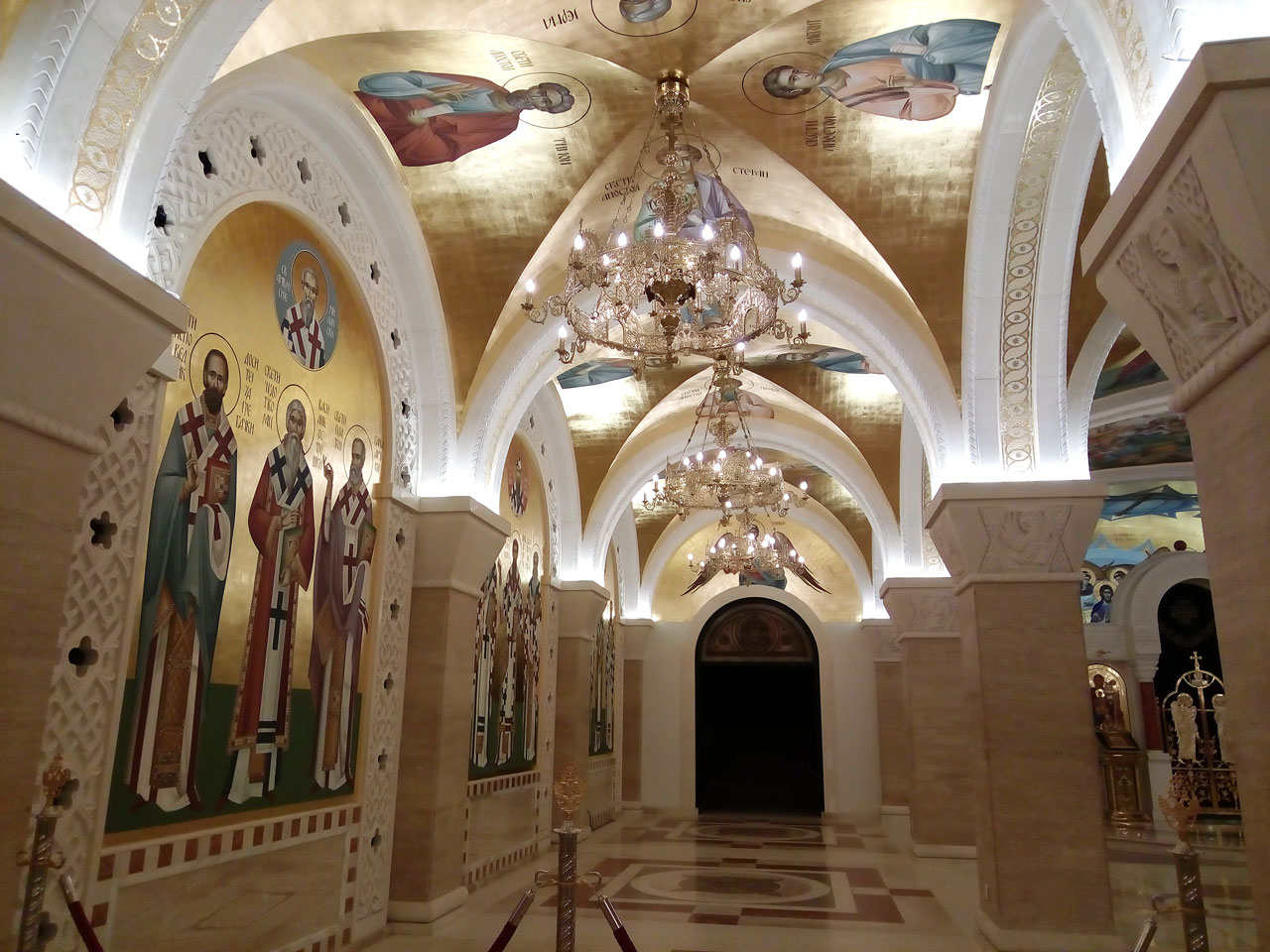 聖サワ大聖堂
ベオグラードではハロウィンらしきものを全く見かけない。
お店で売っているものもいたって普通。街中を歩く人もいたって普通。
日本のお祭り騒ぎが嘘みたいに思った。
さて、今月の図面描きも終わったことだし、と、昨日は観光にアパートの近くにある「聖サワ大聖堂」に行ってみた。
かなりでっかい教会だ。中に入れたので入ってみると、ほとんど改装中だった。
でも、地下は改装が終わってたっぽい。
たくさんの独特な絵が飾られていた。残念ながら、意味はさっぱり。
もちろん聖書に書かれてある物語に関するもの(?)なんだろうけど、正直どの絵も、どの人がイエス様なのか、見分けがつかなかった。うーむ。アート性が高いっちゅうことだな。
たくさんの人が色んな絵の前で、十字を切っていた。絵にキスをする人もいた。
私は手で十字を切るという習慣はないけど、ちょっと神聖な気分になった。
—
美しい荘厳な芸術 ヨーロッパの大聖堂