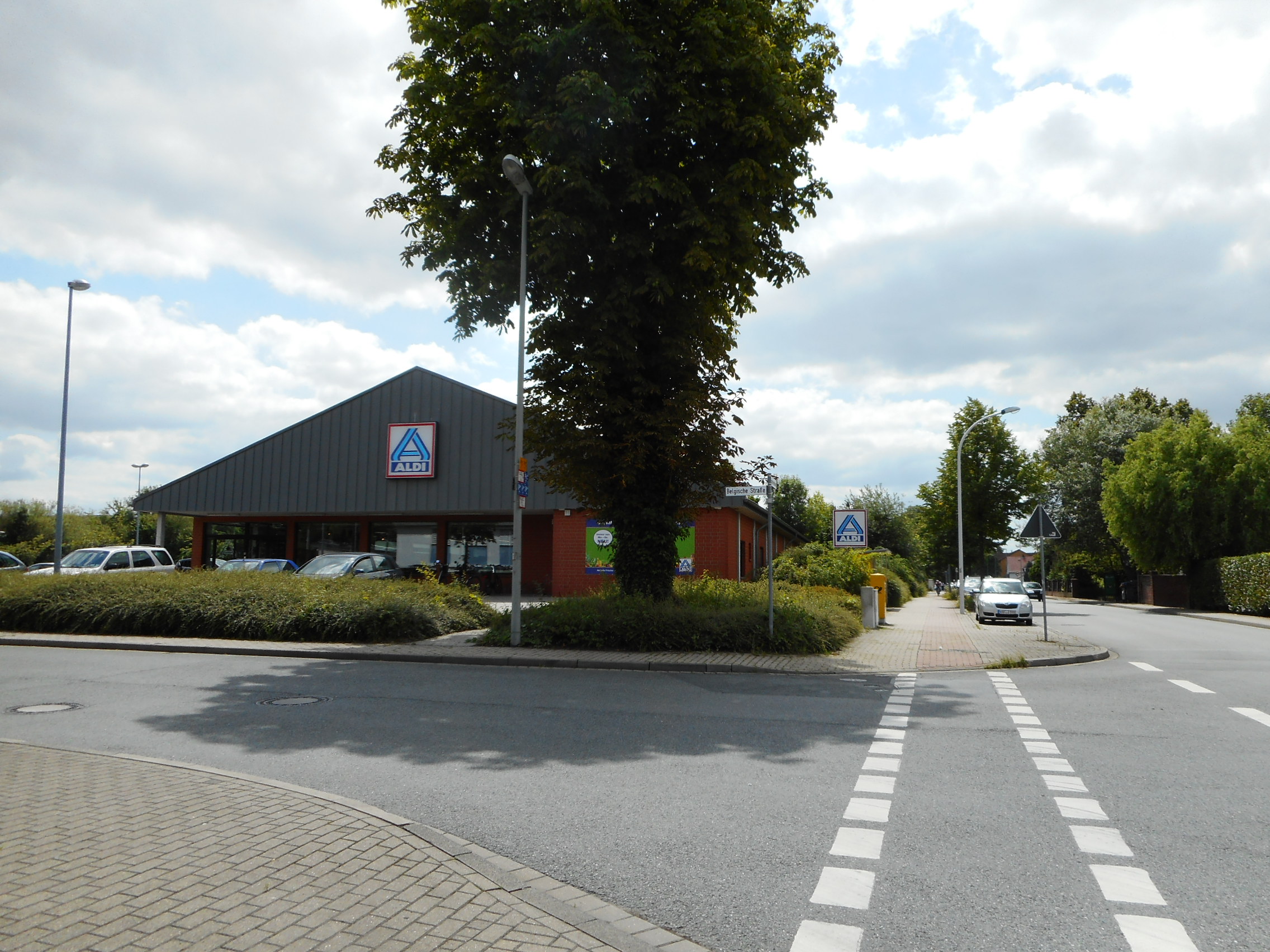 A house where I'm staying is in a quiet residential area.
There are not so many to do sightseeing.
But I like here, peaceful and quiet, it's good for getting inspirations.
There is a store near the house, the name is ALDI.
Also, there is a shopping mall by short walking.
I felt that the prices were lower in Germany than in the Japan, but it was for only ALDI, this store was a discount store.
To buy something in German is a little bit adventure because can not understand German.
It was especially difficult to buy cosmetics.
But it's very fun!!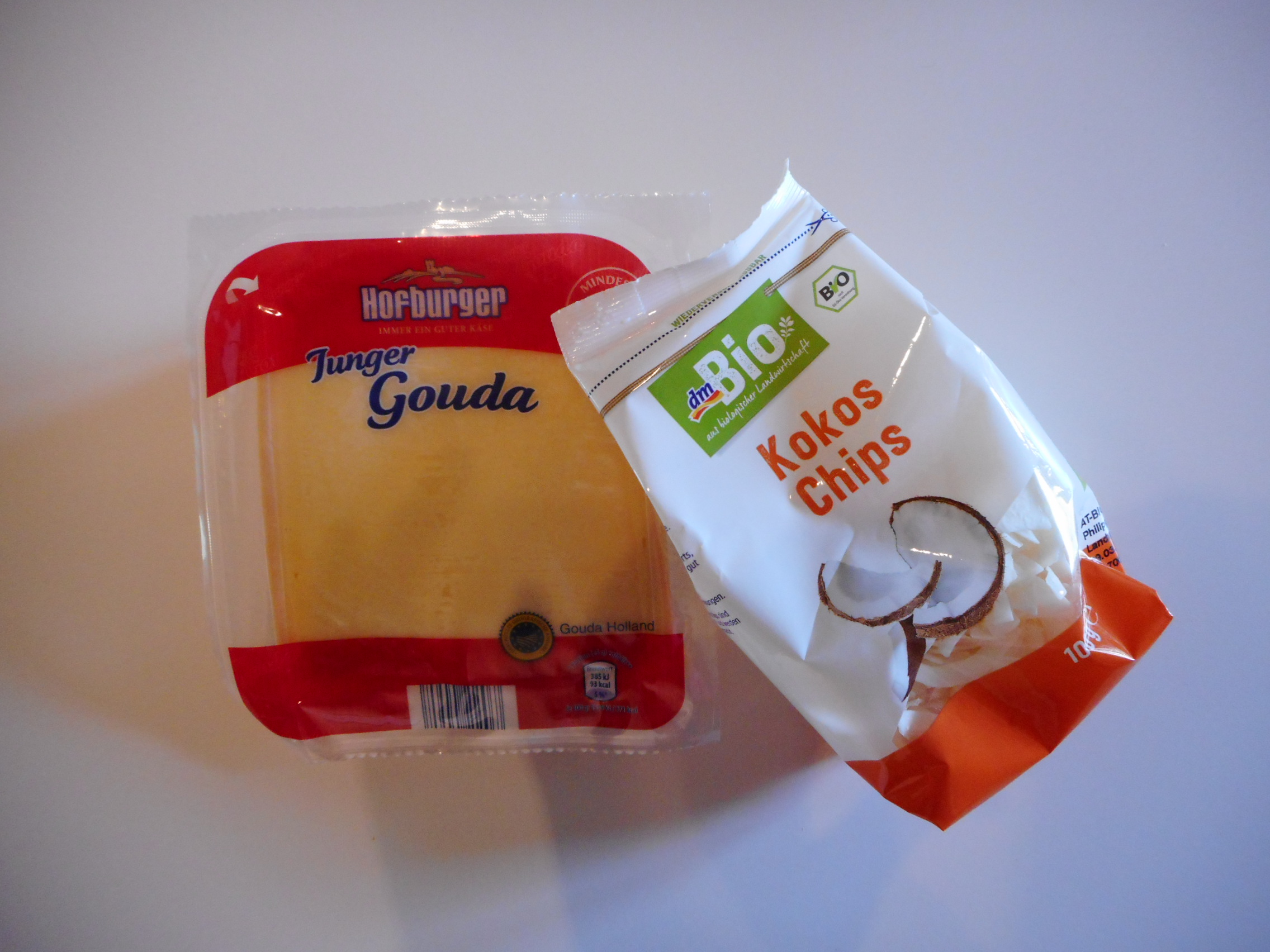 One day, I bought a Kokos-Chips and a Gouda cheese.
I've never seen the Kokos-Chips in Japan, it's very interesting.
The taste was not bad, I thought.
And I've never bought the block of Gouda cheese before, then I ate the wax on the outside of cheese…I didn't know it can not be eaten.
Hahahaha…
ドイツの日常生活のあれやこれや
近くに ALDI というお店があって、食料や日用品はそこで手に入れている。
ドイツの物価は日本よりもちょっと安いな。と感じていたところ、どうもそれは ALDI というお店だけのようだ。ALDI はディスカウントスーパーらしい。ということに、ようやく最近気がついたんだな。
スーパーに行くのは楽しい。
当たり前だけど、日本とは違うものが並んでいる。
野菜はだいたい量り売り。私がよく買っているトマトは、1キロがだいたい1.09ユーロぐらい。
(1ユーロはだいたい130円くらい)
ポテトチップスとかそういうお菓子はだいたい 1袋が 1.0〜1.5ユーロぐらい。
ただ、入っている量が半端ない。どれも250グラムぐらい入っている。
そういえば、この間 「コアラのマーチ」 がワゴンに積まれていた。日本のお菓子がスーパーに!!!
と思ったけど、よく考えたら LOTTE って、韓国の会社だったけな。
(調べたところ、韓国の方が日本で創業した会社らしい–by wiki)
ワイン類はすごく安い。まぁ、ものにもよるけど。
だいたい 2〜5ユーロぐらい。
私はいつも 1リットル 0.99ユーロのワインを買ってる。
この間、ココスチップスとゴーダーチーズを買ってみた。
ココスチップは商店街の dm という、これまたディスカウントショップ(マツモトキヨシみたいな感じ)で手に入れた。
ココスというのはどうもココナッツのことらしい。なので、ココスチップスはココナッツをスライスしたチップス。まぁ、そげなもん(そんな)は、鳥取では見たことがない。
味はまぁまぁかな。
ゴーダーチーズは日本にもあるけど、こんなでかいゴーダーチーズを買うのは生まれて初めて。
450グラムある。1.99ユーロだった。
で、チーズの外側のワックスが食べられないとは、知らなかった。
食べた後に調べてわかった。
ははははは。