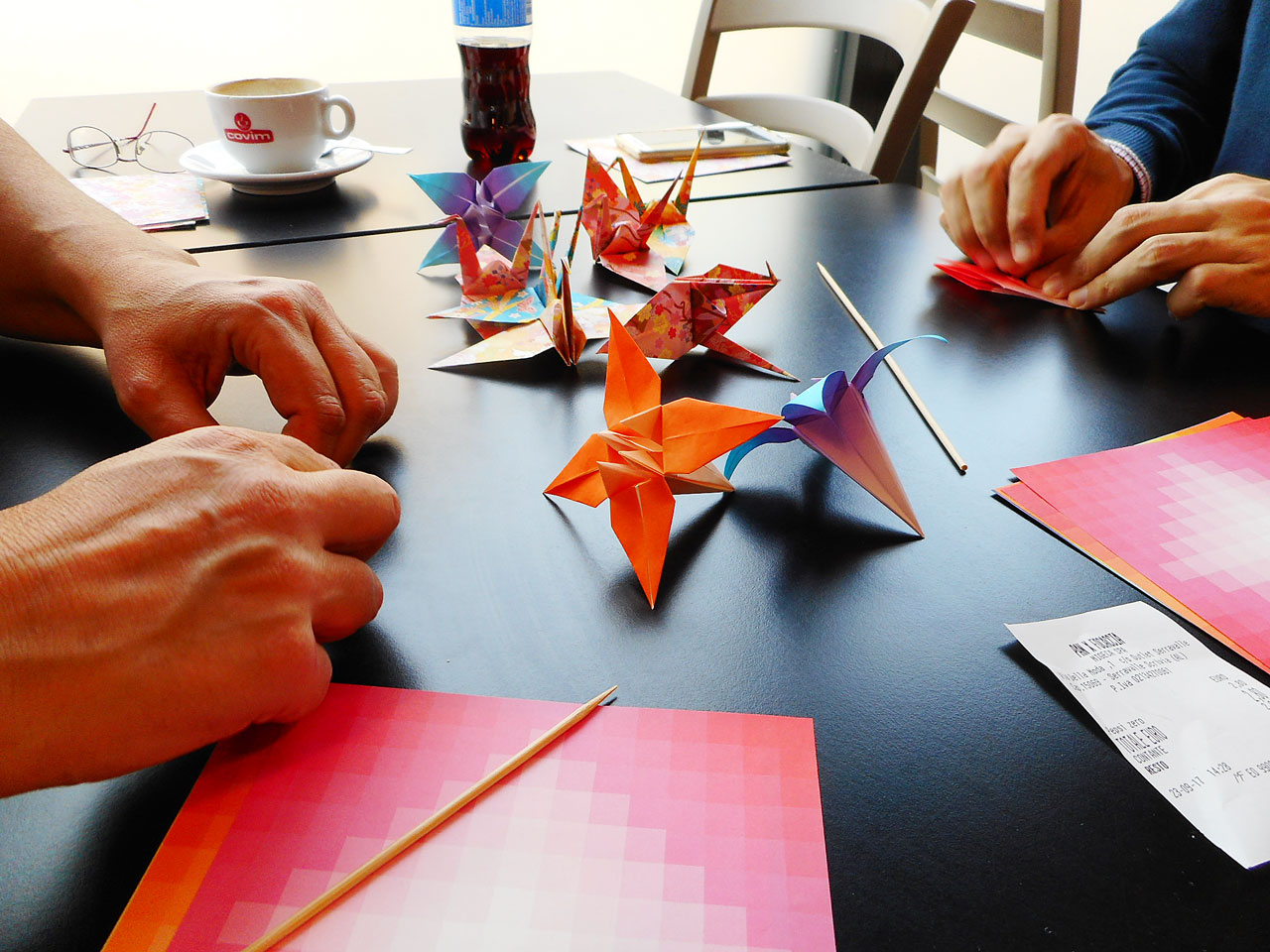 There was an origami workshop in Italy on the 23rd ult.
2 friends came to join, one friend was a beginner at origami completely, another friend was a professional origami folder.
It meant the beginner friend had two teachers!!
We folded a paper crane, an iris, and a Rosy rose.
It was a great time and I hope we can meet again sometime.
折り紙ワークショップ in イタリア
先月の23日。日本では秋分の日。
イタリアで折り紙ワークショップを開きました。
ふたりのお友達が集まってくれました。
ひとりは全くの初心者の方で、もうひとりはプロフェッショナルでした。
なので、初心者の方に、ふたりで教えたっちゅう感じです。
「鶴」と「あやめ」と「ロージーローズ」を作りました。
Patreon と キャンプファイヤーにて、写真をUP予定。