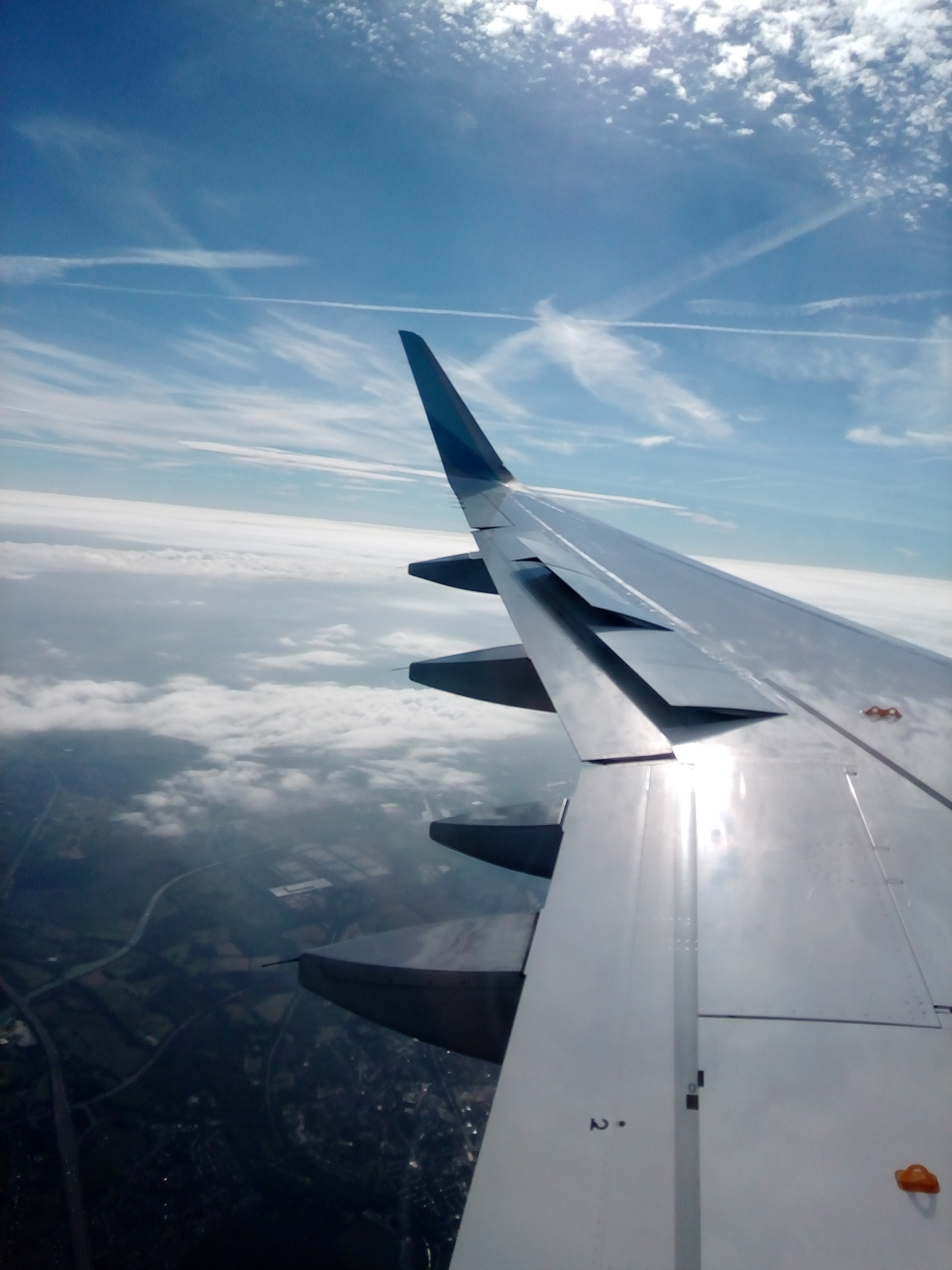 In 5th Sep, I got up 2:00 am and took a train to move to Warsaw, and got on an express bus to move to the Warsaw Chopin Airport. The airplane is Euro Europa, this flight had one transferring in Dusseldorf.
In Milano, I took three trains and then could get to a host house.
There was a lot of happenings on this trip, the first the express bus was late for 20 minutes.
The second, the Airplane was late for 50 minutes.
The third, I missed the one train and had to change the schedule, also I had to tell the host about it.
It was too trouble because I don't have a SIM card.
So I asked Police men and they advised to use free wifi near there. Then I was able to contact the hosts.
The fourth was, but the last train was late for around 15 minutes, too.
When I arrived to host house, it was very late time, around 10:30 pm.
Anyway, I am in Italy now, and I will enjoy here and I hope can meet people who like origami and kusudama.
イタリアです
9月5日。朝2時に目を覚まして、電車に乗ってワルシャワへ行き、その後エクスプレスのバスに乗って空港へ。飛行機はユーロウィングス。ワルシャワからデュッセルドルフ。デュッセルドルフでトランスファーののち、ミラノへ。
ミラノからホストハウスのおうちには、国鉄を4本乗り継いだ。(トランスファーが3回)
このトリップにはたくさんのアクシデントが。
1番めは、最初のエクスプレスのバスが20分遅れで到着し、
2番目は、飛行機が50分遅れ、
3番目は、予約した電車を私がひとつ見逃し、
4番目は、調整したスケジュールの最後の電車が15分遅れた。
一番厄介だったのは「電車を乗り遅れて、予定の時間におうちに着けない」とホストに連絡すること。
なんせ、スマートフォンはあるけど、SIMカードが無い。
電話ができない。ネットもできない。
交番に駆け込んで電話を貸してくれと頼んでみたけど、笑顔で「can not use.(使えません)」と断られた。
「How about wifi? (じゃ、wifiは?)」
と聞くと、wifiなら、おとなりのスーパーマーケットに無料のwifiがあるよとのこと。
実際そのスーパーに行くと、ネットワークがたくさん表示されるけど、どれも暗証番号の必要なネットワーク。
レジの人に 「どのwifiだ」 とスマホを渡すと、一番強い電波のネットワークを選び、パスワードを入力してくれた。
こういう無料の wifi もあるのかとびっくり。
で、ようやくホストに連絡がついた。
ホストが駅まで迎えに来てくれる予定だったけど、時間を調整してくれた。
しかし、その時間さえ最後の電車が遅れるというアクシデントが。
結局、ホストのおうちに着いたのは、夜の10:30分過ぎ。
なんか、すごい冒険をした気分になった。
何はともあれ、今はイタリア。
折り紙の好きな人にたくさん出会えたらいいなぁ。
—
私が電車に乗り遅れた「イタリアの国鉄」と「天使たち」のお話はまた後ほど。