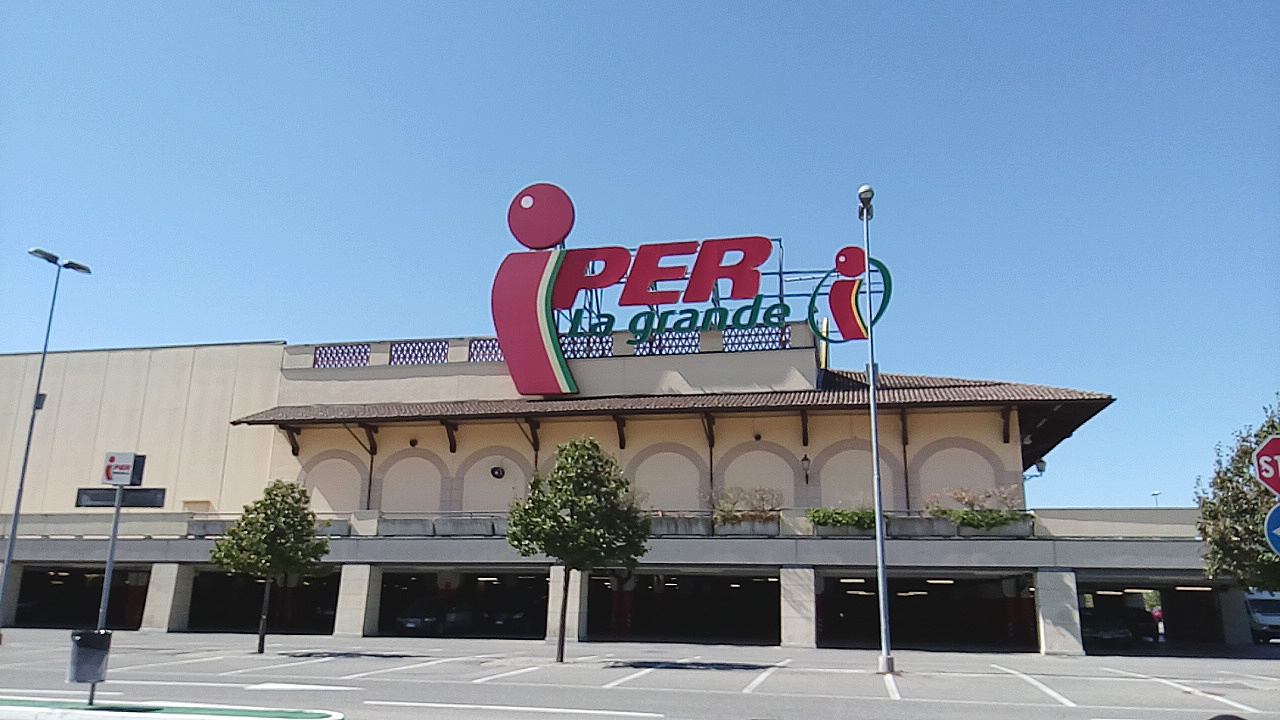 In Europe, one of interesting is everything has a large quantity.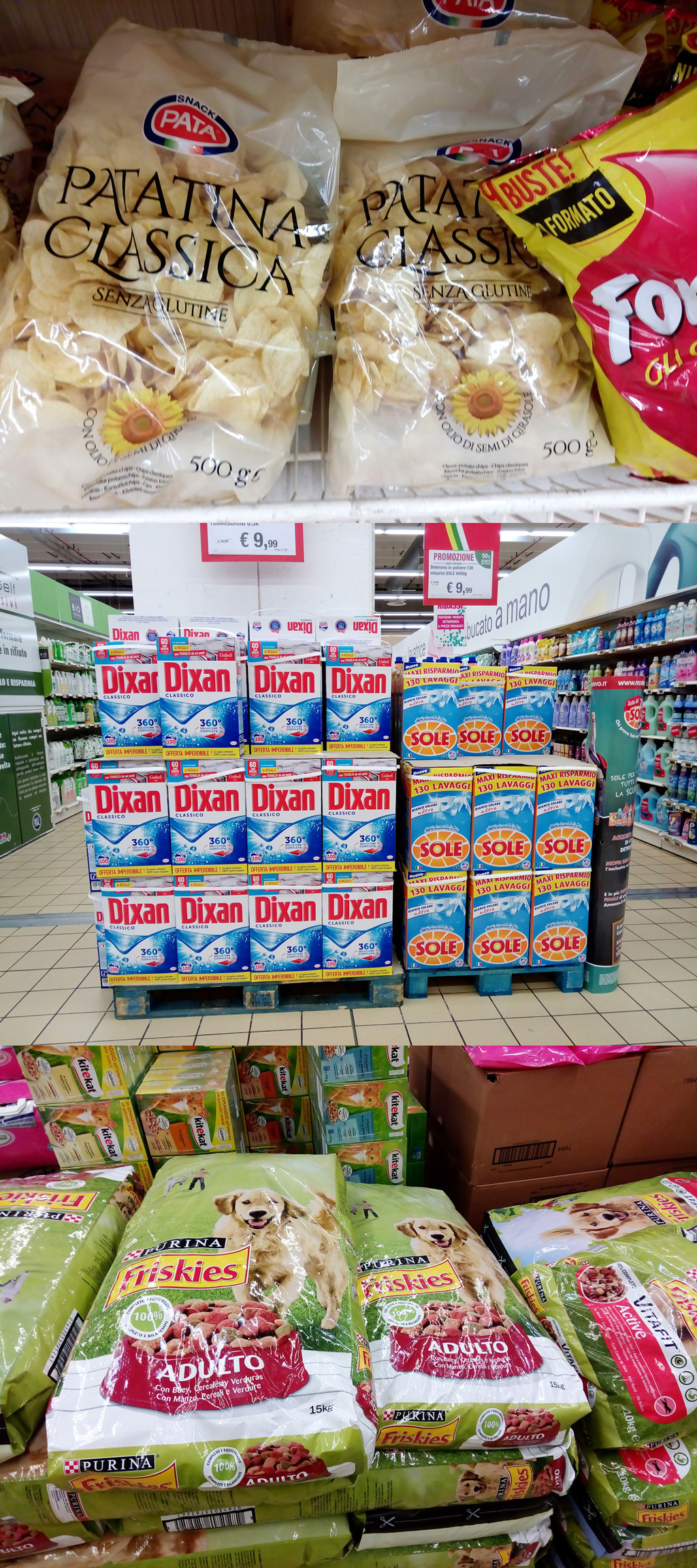 There are packs of chips which have 500g in near a store. It's unbelievable to me.
In Japan, most chips are around 100g.
The pack of 500g would be for commercial, I think.
And there are big pet foods which are 15kg, washer detergent has 6.5kg.
Also, I'm interested in about things which are not in Japan.
I don't know what are those, I've never seen it in Japan.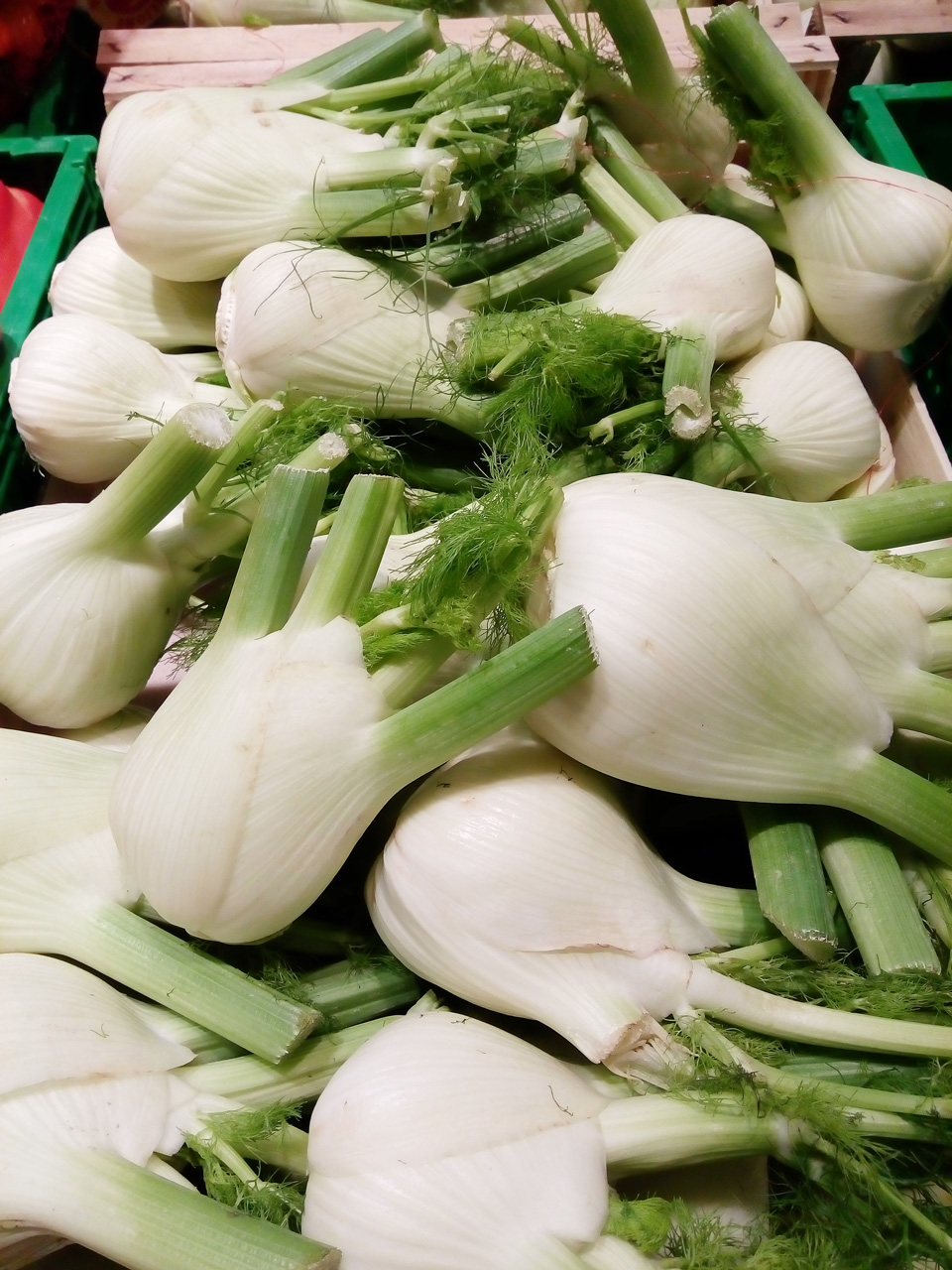 Are those onion?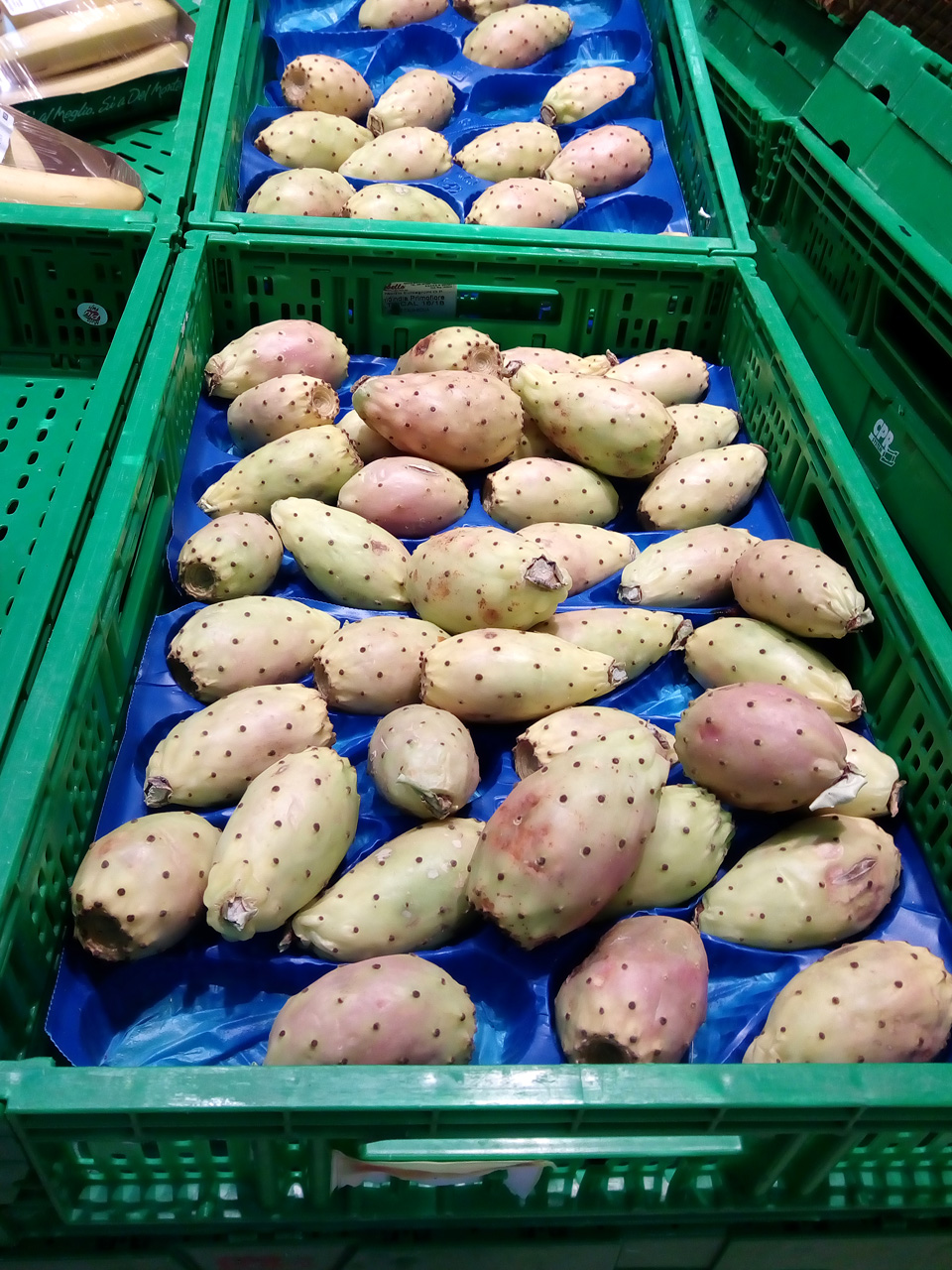 ???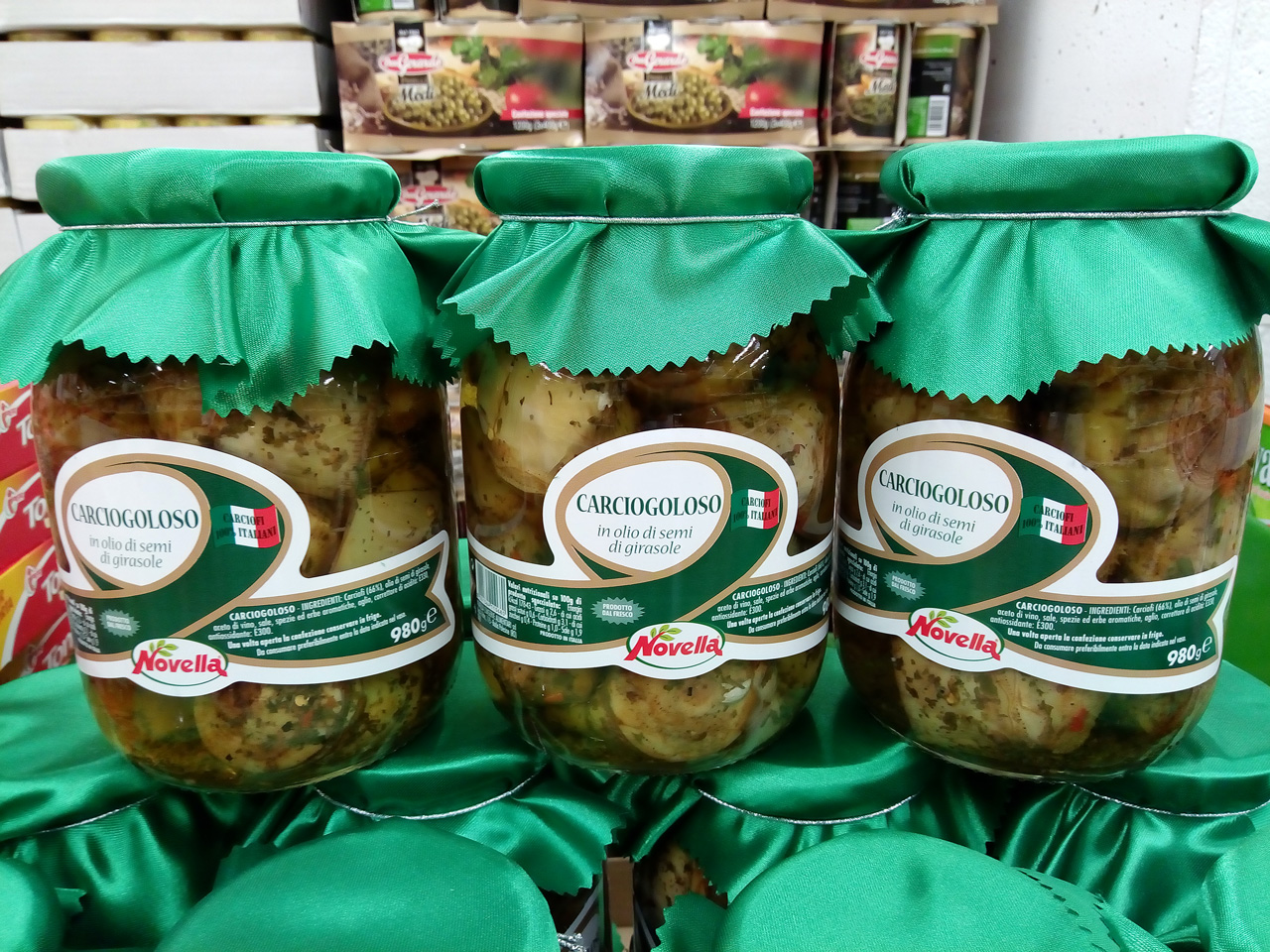 I have no idea.
And I don't want to try…
イタリアのスーパー事情
もう、しっかり海外のスーパーを紹介するブログになってる気がする。
毎日のようにスーパーに行くので、気になって仕方がない。
ドイツ、ポーランド、イタリア。
どのスーパーに行っても、1商品あがりに含まれる 「量」 がとんでもない。でもイタリアがチャンピオンかもしれないと思ったりする。
ポテトチップス、500グラム。
洗濯用洗剤、6.5キロ。
ペットフード、15キロ。
業務用かと思う。日本じゃ業務用でもこんなに入ってないかもしれない。
ありえねー。
それから、日本に無い野菜や果物もたくさんある。
なんだろうー。って思う。
試す勇気はない。
ところで、ヨーロッパのスーパー(全部そうなのかは知らないが)の会計の時は、かなり気合がいる。
なんせ、まず流れるレーンに自分で品物をどんどん置いていき、レジの人がピッとした後、すぐに自分のカバン(または買い物カート)に自分で品物を入れていく。
日本のようにレジを通った品物を、レジの人がカゴに入れてくれるっていうことは全く無いし、カゴからレジ袋(マイバック)へ入れる場所みたいなんも無いところが多い(そう言えばドイツのALDIにはそういうスペースがあったな)。
と言いつつ、まぁ私はいつもぼけーっとしているし、レジを通った品物をカバンに入れるのにも、かなりもたもたしているので、だいたい私のところでレジの流れが止まる。さらに、ユーロのお金にもまだ慣れてないので、コインの数字を確認しながらお金を支払っているというありさま。
レジの進むのが遅いと思ったら、その先に私がいると思ってもらっていい。
はっはっは。