I enjoyed daily life in Italy very much.
Good food, good weather, some interesting things.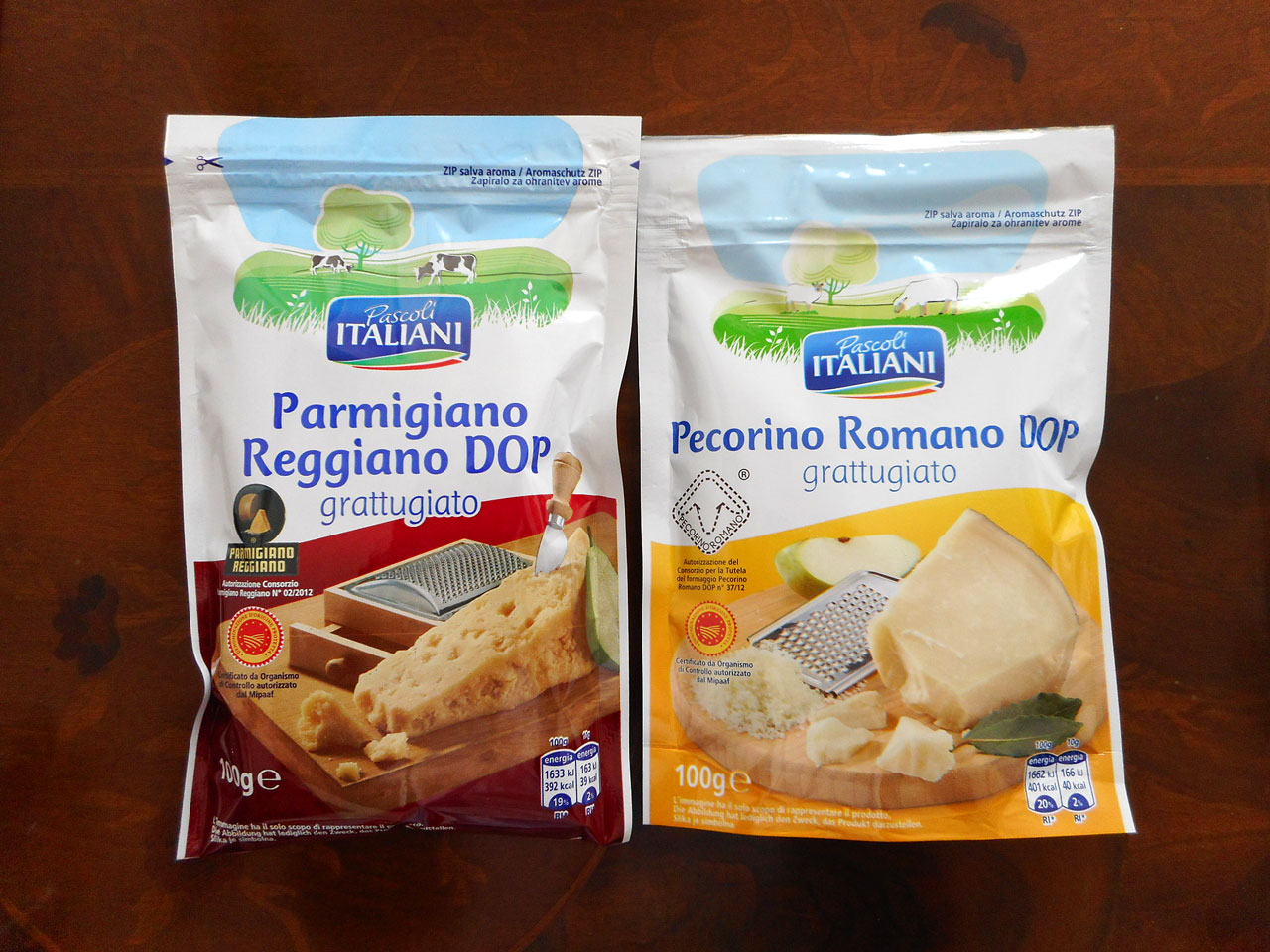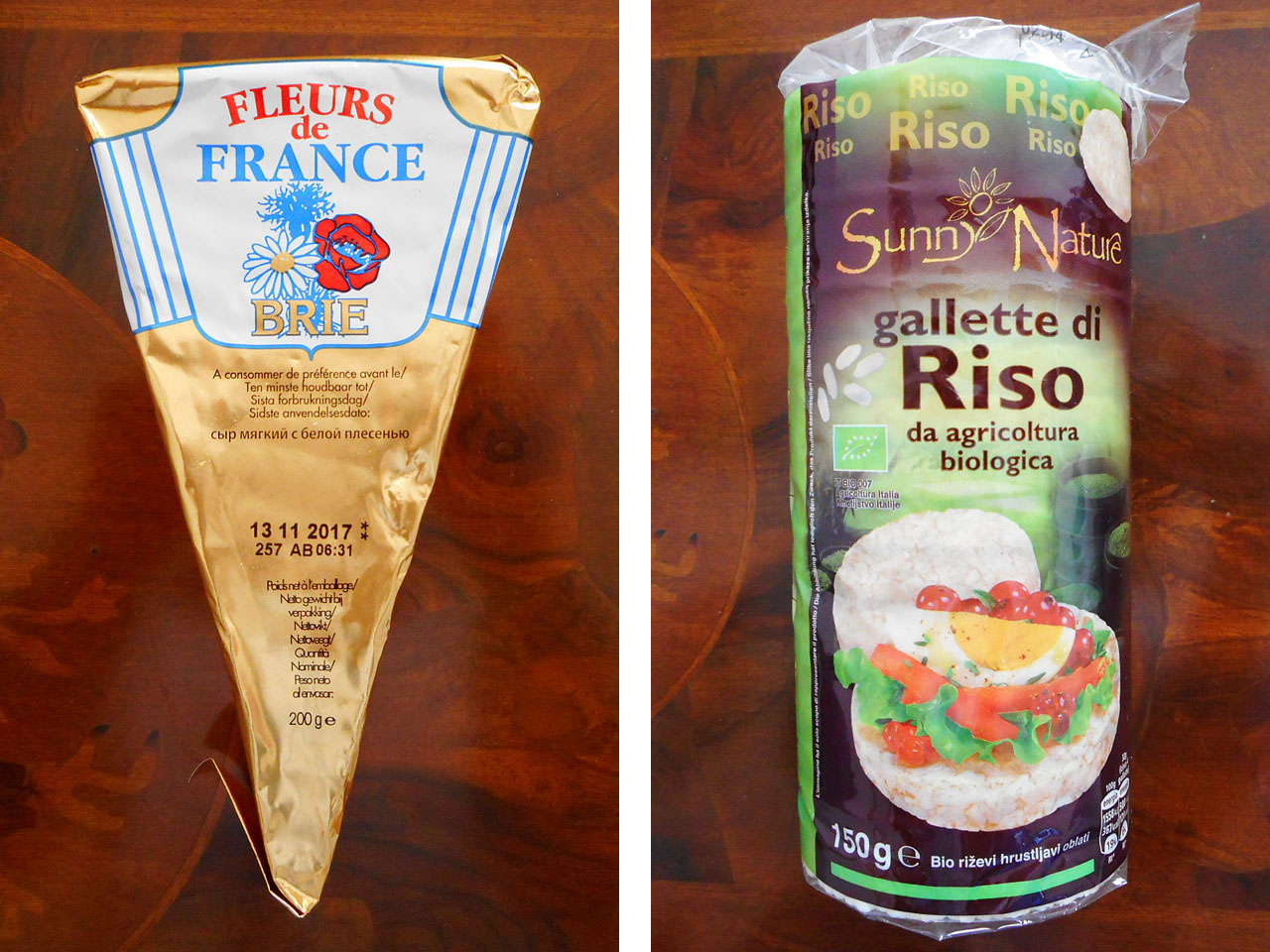 Cheese is one of my favorite food and there are a lot of kinds of cheese in Italy.
Especially, Gorgonzola is very nice.
It is delicious when eaten on bread or rice gallette.
Brie cheese is French cheese, I ate some in Germany, in Poland, and here Italy. When I ate Brie cheese, I believe this was Camembert cheese, but it was different.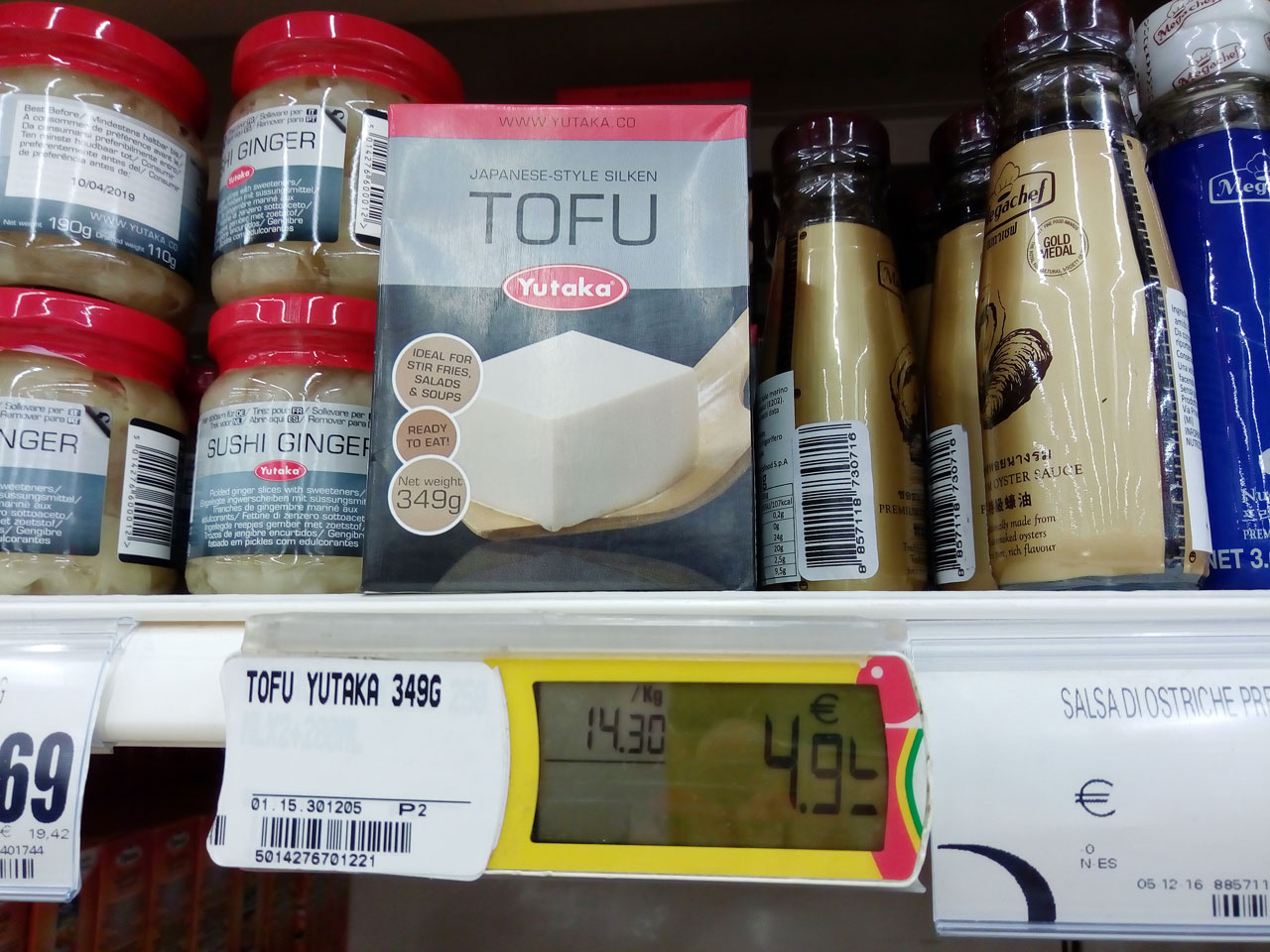 About interesting things,
price tags are electronic tags in a grocery store. I saw that for the first time.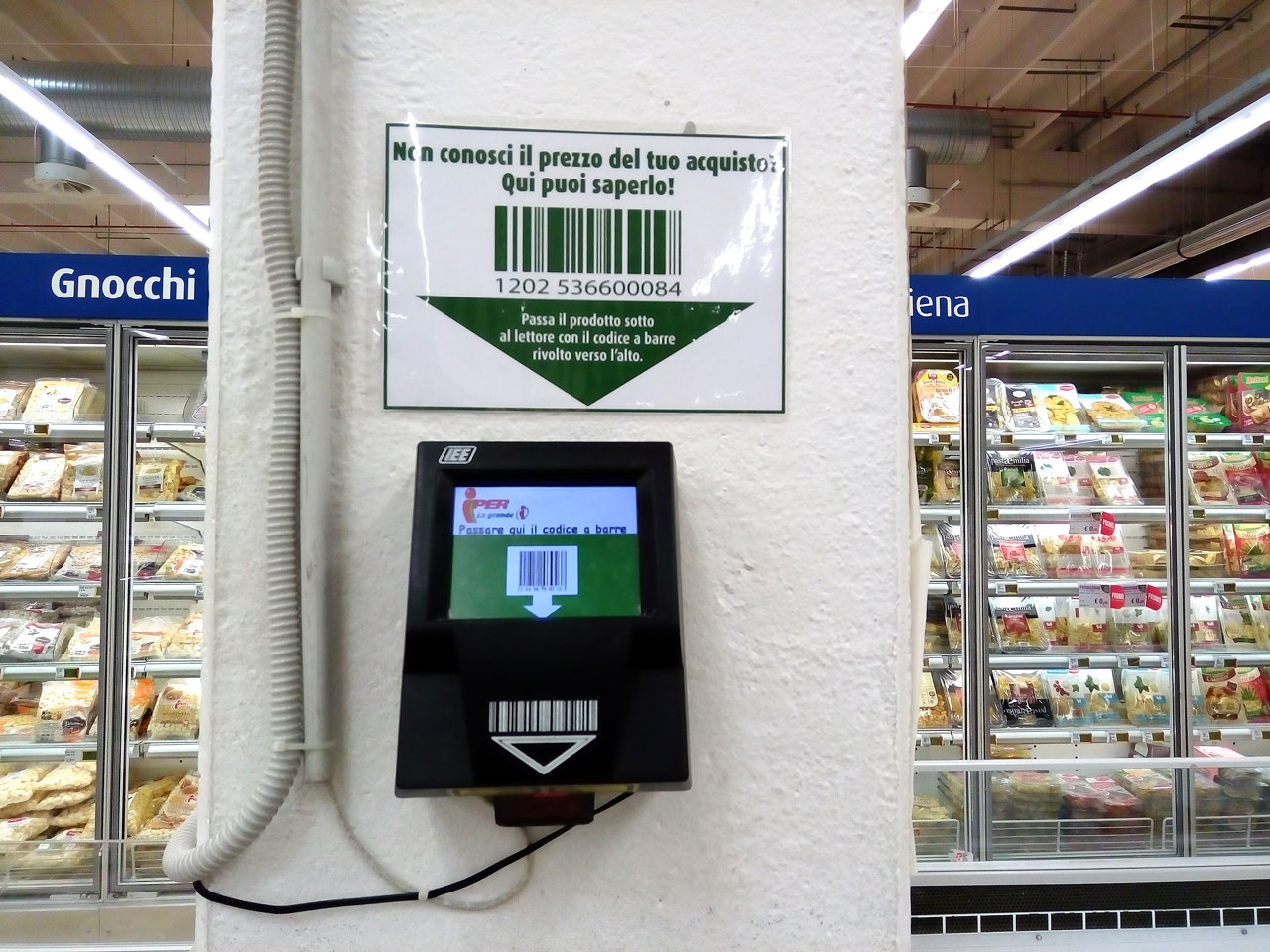 There is a price checker in store.
(I saw this in Poland, too.)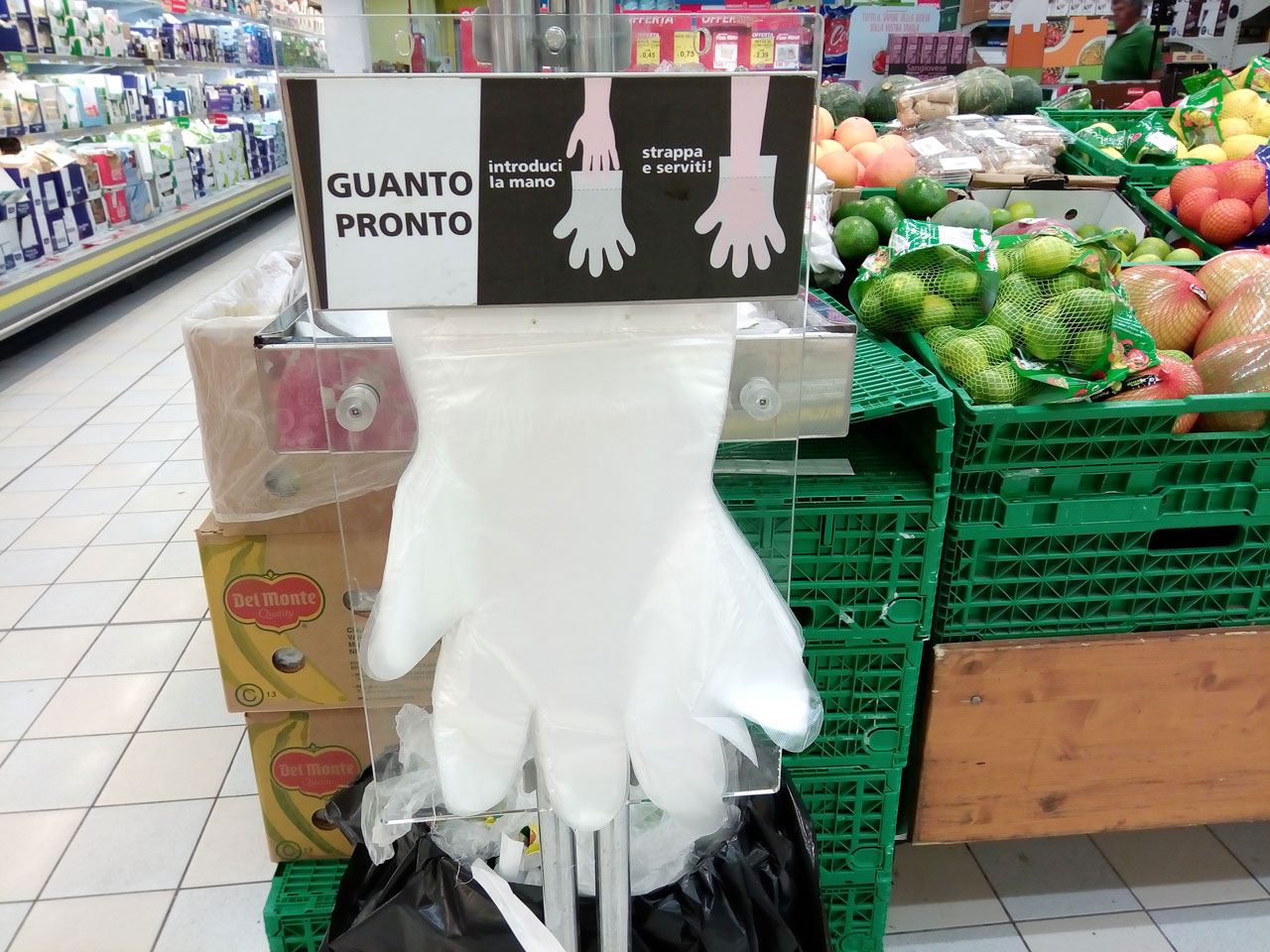 And there are nylon gloves to take vegetables and fruits and bread . Bread is sold by kg.
イタリアの日常生活 No.4
イタリアでは、チーズ三昧だった。
サラダには必ずパルメジャーノ・レッジャーノの粉末をかけて食べたし、パンにはゴルゴンゾーラをたっぷり乗っけて食べた。
カマンベールチーズと信じて疑わなかったブリーチーズは、お酒のあてにそのままかじっていたし、モッツアレラはその上にパルメジャーノ・レッジャーノを掛けて食べたりした。
先日、スーパーで「gallette di Riso」なるものを発見。
米でできたガレット、らしい。
ガレットなんていうとちょっと洒落た感じがするけど、食べてみたら、味の無い煎餅みたいだった。食感はポン菓子っぽい。もちろんその上に、ゴルゴンゾーラを乗っけて食べた。
イタリア生活のあれやこれやのまとめ。
スーパーの値札がデジタル表示

ちょっと見にくい気もするけど、エコだな。と思った。この際、豆腐の値段には、ツッコミを入れないでおこう。

店内にプライスチェッカーがある

商品の値段がわからない時は、バーコードをかざせば、ピッと値段が表示される。これは便利。実はポーランドでも見た。

野菜や果物を取るための手袋がある

手袋があるのはパンを取る時だけじゃぁない。イタリアでは野菜や果物を袋に取る時にも、手袋が用意されている。これは、ドイツでもポーランドでもなかった。すばらしい!

パンはキロ売り

もちろん、1個売りされているのもあるけど、だいたいキロ売りらしい。1平方メートルくらいのかなり大きなパンは、肉みたいに切り分けて売られていた。

水が硬質

日本でも、例えばポットとか長く使っていると、白い水垢みたいなんが溜まってくると思う。あの白いやつ、イタリアでは、しばらく置いておくと沈殿物みたいに堆積する。量が尋常じゃない。びっくりした。