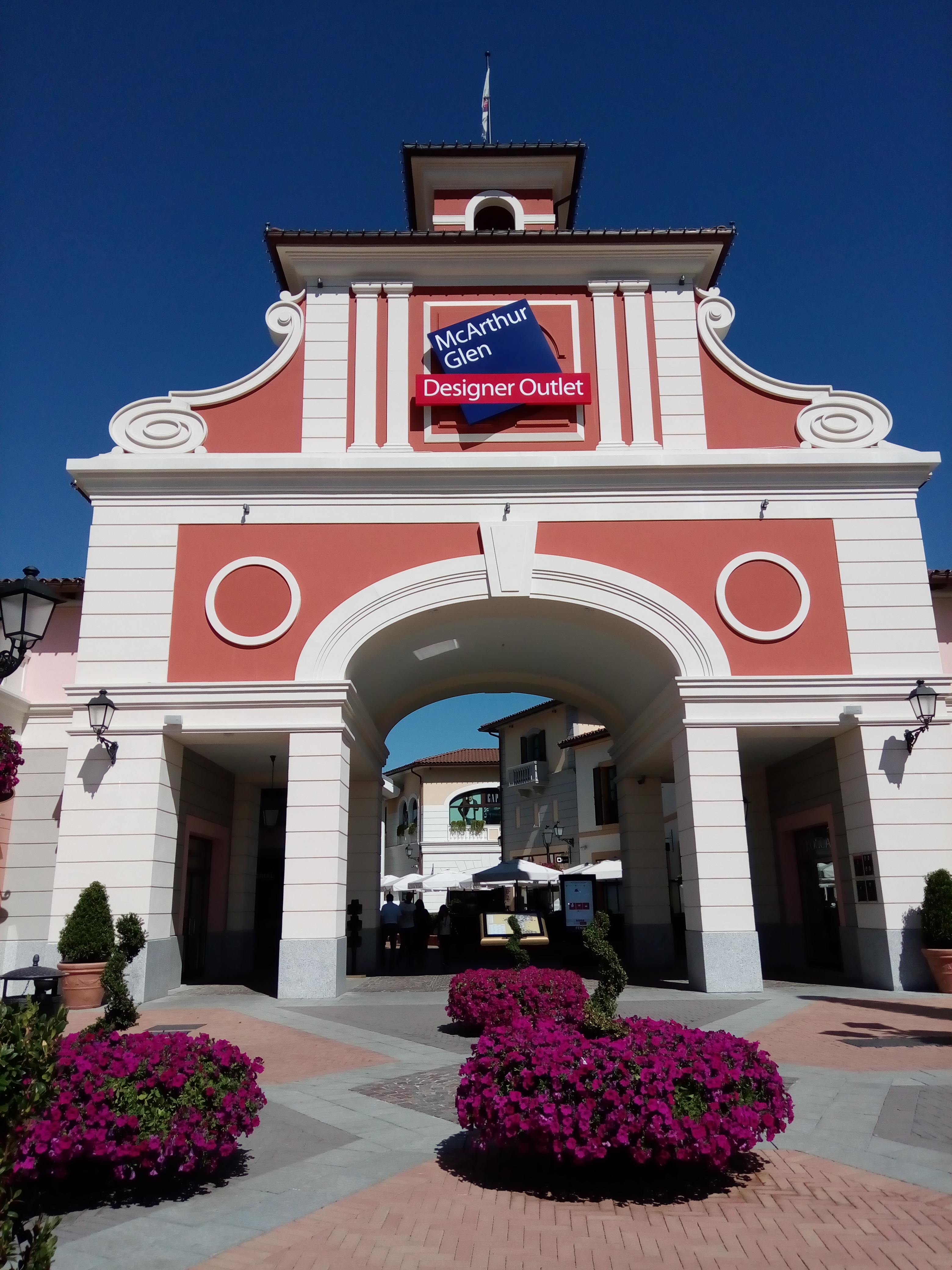 A few days ago, I went to the outlet mall "SERRAVALLE DESIGNER OUTLET" for a change.
It was the middle of a week, but there was a lot of tourists.
Many people took their dogs, so the places smell something animals.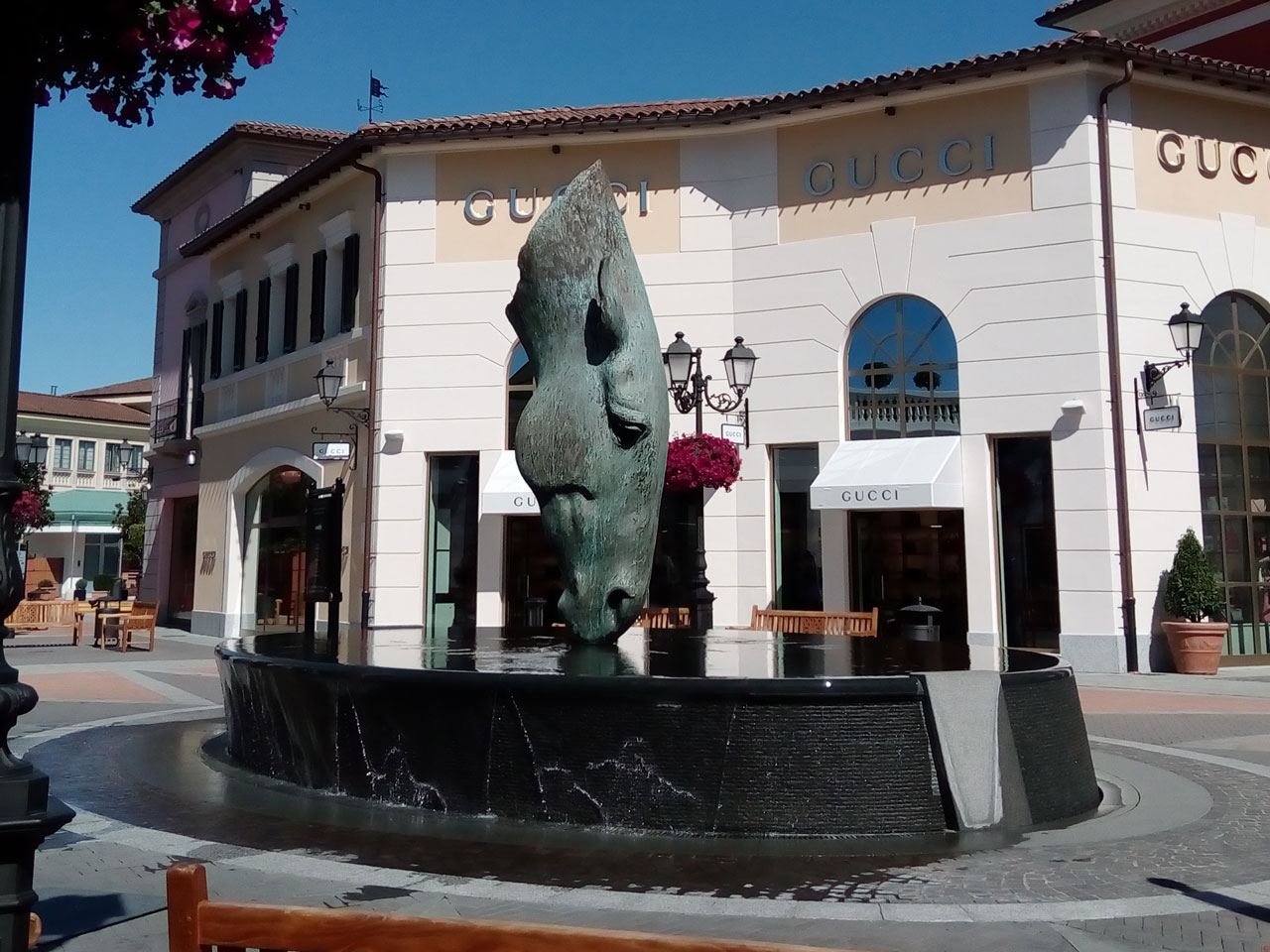 This mall has a lot of brands shops, like PRADA, COACH, GUCCI, TOD'S…
But I haven't bought anything, just walked around there for window shopping.
The sky was blue and nice weather with comfortable temperatures.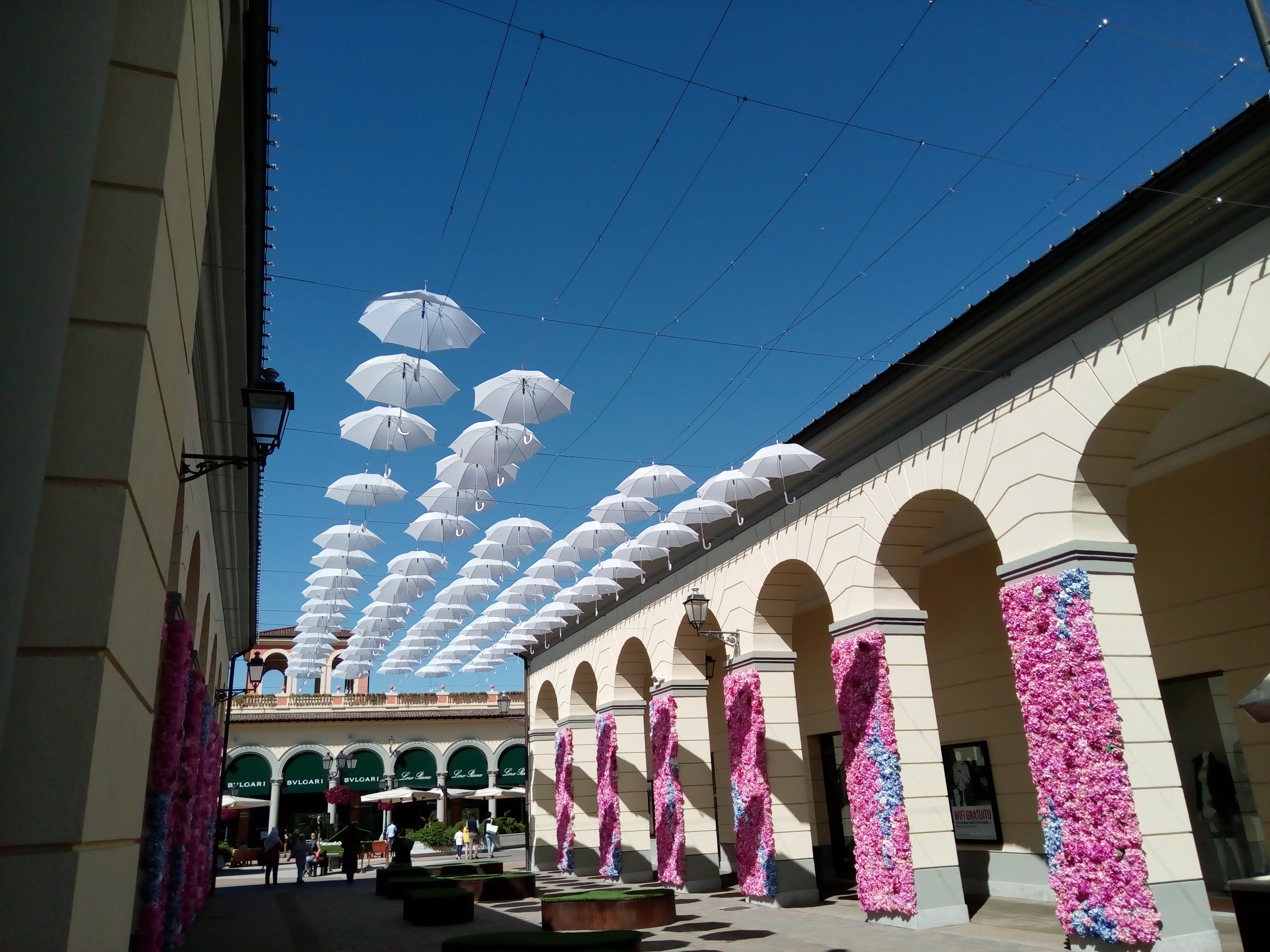 セッラヴァッレ デザイナー アウトレット
イタリア生活も、そろそろ終わり。
出かけると言っても、いつも "Iper(近くの大型スーパー)" 止まりだけど、先日はちょっと足を伸ばしてアウトレットに行ってみた。
実はこのアウトレット、Iper の二階と直結していて、そこから行くと結構近い。
しかも、車が通らない近道なので、安全。
知ってる人は少なかろうと思う。
さすが私だ。徒歩であちこち行っているだけある。と、自画自賛。
平日でも、さすがアウトレット。人がたくさん。
犬を連れた人も多いので、周囲が結構「犬くさい」。
ブランド物なんて、私には一番縁の無いもの。でもまぁ目の保養にと、観光客気分であちこちウィンドウショッピングをして回った。
ら、広いモールでさっぱり出口がわからなくなった。
どこの建物も、似たような造りだし。
みんな似たような店だし。
同じところをぐるぐる回って、ようやく元来た場所へたどり着いたときは、何か言い知れない達成感があった。
やったな、私!
「デザイナーズ・アウトレット」。
こういう観光の仕方もおすすめ。