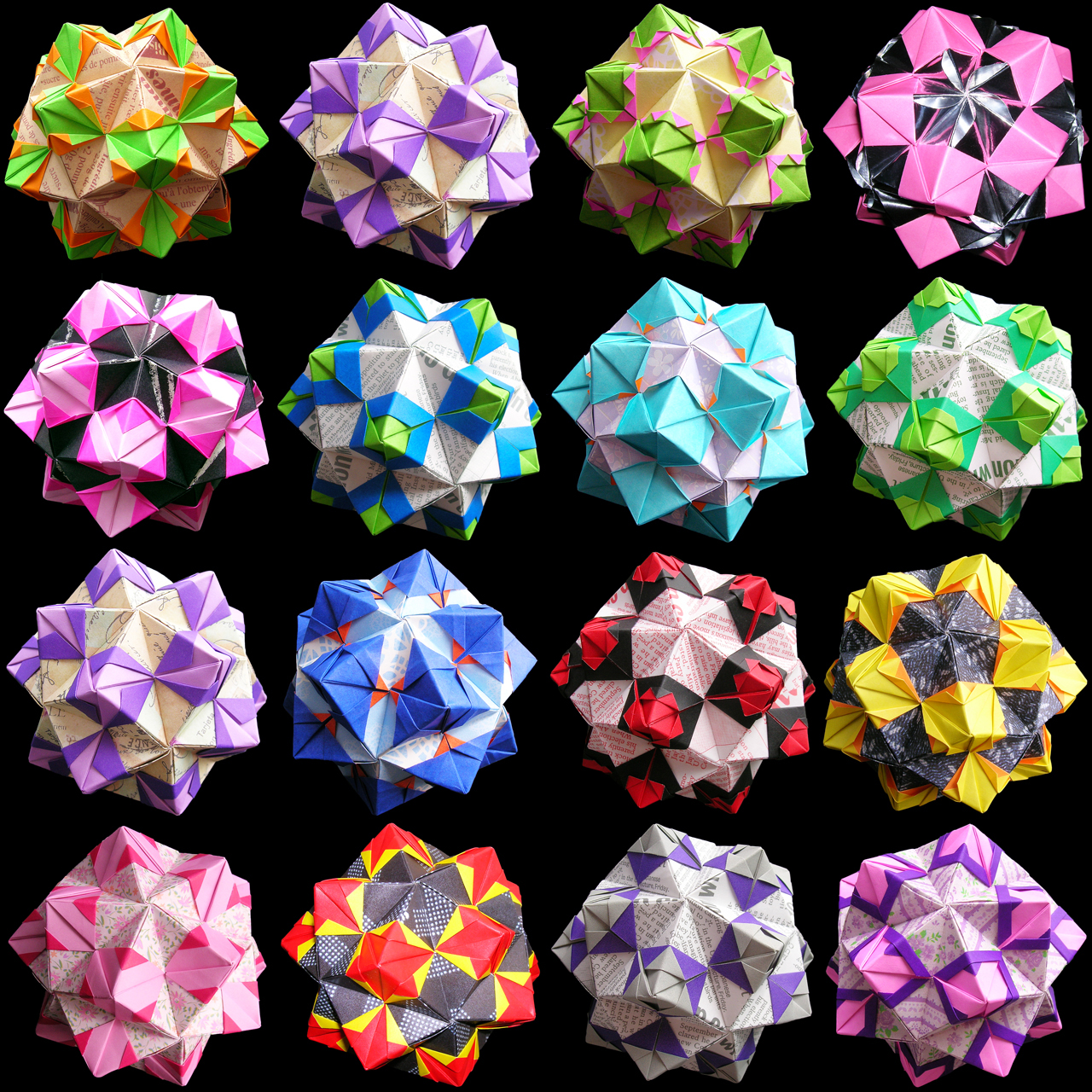 The monthly diagram is "Kaleidoscope" for this month.
There is the basic folding, and simple type for assembling. Also, it includes 15 arrangements.
It's PDF file and has 31 pages.
As for modular origami, one folding is very amazing. It will be expressed like something real Kaleidoscope.
When you make those Kaleidoscope works of Kusudama, you can feel it deeply.
Enjoy!!
You can get the diagram here.
カレイドスコープ
2017年10月の折り図ができあがりました。
「カレイドスコープ」です。
ひとつの基本の折り方と、簡易バージョンタイプ。
15作品のアレンジが含まれています。
全部で31ページです。
今回の折り図は、いつもとひと味違います。
何が違うかというと、じゃ、じゃーん。
英語バージョンのフォントが「Arial」になりましたー。(←あまり意味は無い。たぶんその人の環境設定によると思う。その前に日本人の方は英語バージョンなんて見ないと思うので、そもそも関係がない。)
さらに、じゃ、じゃーん。
「目次」があります。
なんせ15のアレンジがあるし、PDF全体で31ページにもなるので、今回はじめて付けてみました。
カレイドスコープのアレンジは、とっても簡単。ひと折り違ったり、谷折りが山折りになったりするだけ。
でも、そのたった「ひと折り」の違いが作品全体の印象をがらりと変えます。
ちょっと角度を変えただけで、模様がぱっと変わる「万華鏡」のようです。
楽しんでもらえたらうれしいです!!
図面はこちらでゲットできます。
https://www.patreon.com/posts/14630907
https://camp-fire.jp/projects/view/13396
P.S. 「カレイドスコープ」とは英語で「万華鏡」という意味。