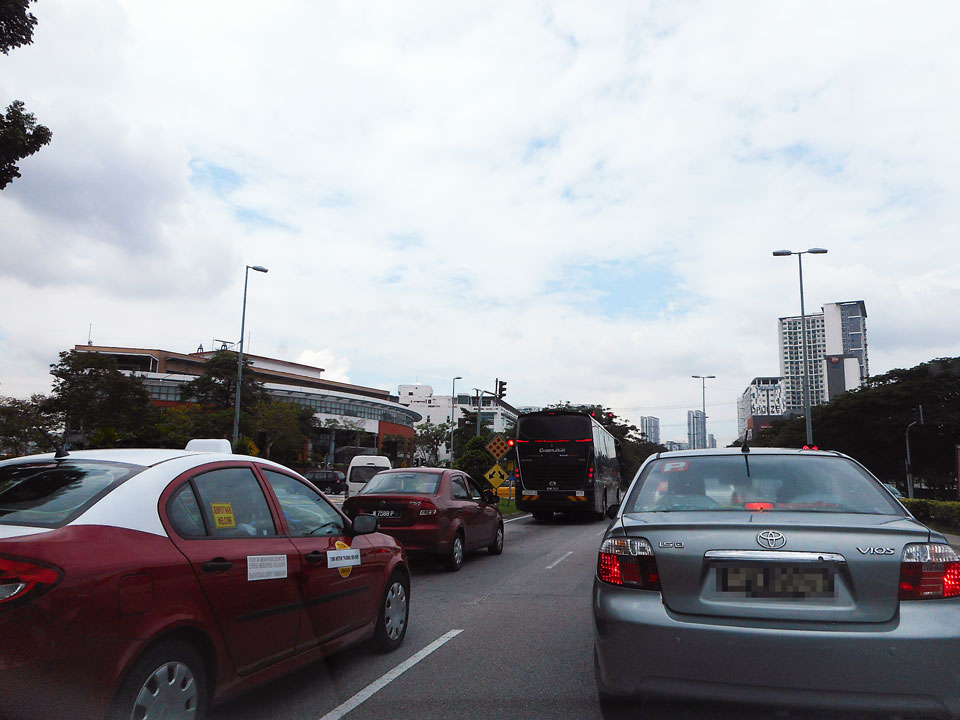 Cars are driven on the left-hand side of the road in Malaysia, it's the same as Japan.
This is a story when I arrived at Malaysia.
I took a Grab-car to go to the host apartment.
The driver said;
"In Malaysia, we drive the left side, Japan is the same, isn't it?"
He continued and said;
"Do you wanna drive? You can drive, it's the same as Japan!!"
I arranged for a taxi, then I do drive a taxi??
Hahaha.
It was so funny.
I laughed and turned it down, of course.

マレーシアの車は左側通行
マレーシアの車は日本と同じ左側通行だ。
マレーシアに来た時の話。
マレーシアの空港に着いてから、ホストさんちまでは Grab-car(タクシー)で行った。
そのドライバーのお兄さんに
「マレーシアの車は左側通行だよ。」
と説明してもらった。
彼は、さらに
「運転するかい? 君は運転できるよ。日本と同じだよ??」
と言った。
タクシーを手配して、そのタクシーを私が運転する。
とな??
ははは。
面白いことを言うじゃぁないか。
笑った。
もちろん、断った。