Do those sell?
I saw something strange in a shopping mall last year, it was 30 November.
Malaysia doesn't have winter, it is warm or hot all the year round.
So, I very wonder do those sell?
Might be, these are for people who are going to visit countries which are cold, I thought …although,
Do those sell well??
On the other hand, usually, how can Malaysian get any clothes which are for cold weather in case of needs?
I very wonder, again.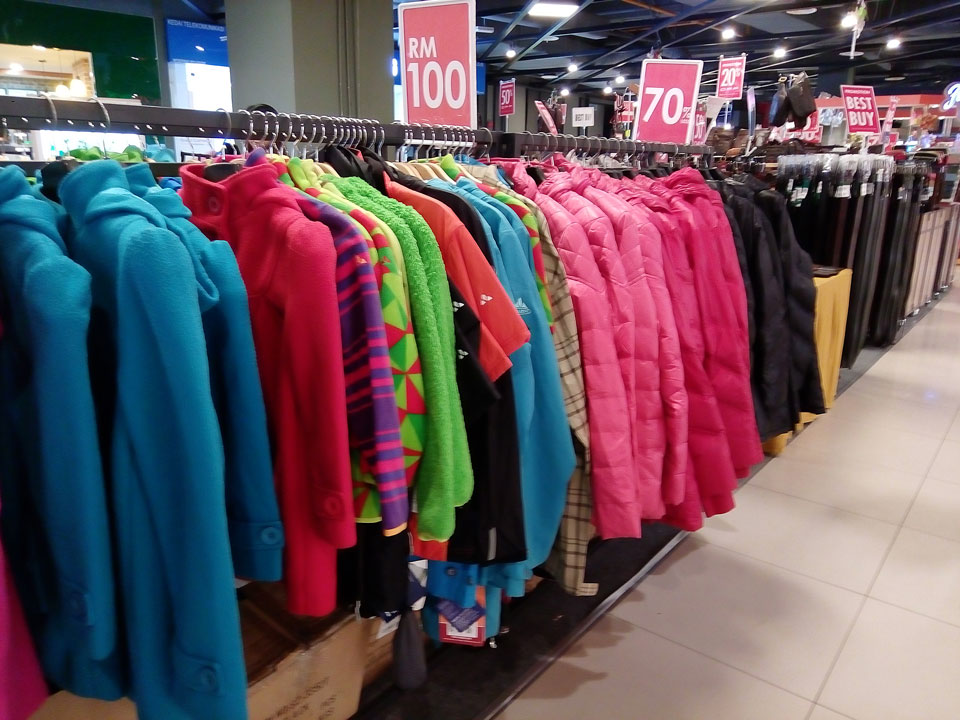 売れるのか? と思った。
昨年11月の末日。
いつものショッピングセンターで、目を疑うものが売られていた。
これって、売れるのか???
商品は、コートとか。ダウンジャケットとか。そういうもん。
かなり不思議だった。
日本の冬なら、まったく普通の光景かもしれないけど、ここは年中暑い、マレーシア。
ふーむ。
ひょっとしたら、寒い国に行く人用かもしれない。
そう考えながら、ふと別のことに気がついた。
そう言えばマレーシアの人って、普通はどうやって防寒具を手に入れるんだろう。
必要な場合、すぐに手に入るんだろうか??
ナゾだ。
p.s.
このショッピングモール、ダイソーがあります。(←ささやかな、サイバージャヤ情報)