Added the diagram of Impulse to Patreon
I added new three contents to Patreon.


One is the diagram of Rosy Rose for patrons of $1 or more per month. It is shown for free in my website already, but you can see it as PDF, and able to be printed.
Another is the diagram of Impulse for patrons of $10 or more per month. It include some decoration parts.
And the other is my personal photo for $1 or more per month. It was taken in Jun. 2015, when I visited Tottori Sakyu.
If you become my patron until the end of this month, you can see it after your charging.
(Patreon says that these pledges will be available once we charge patrons early next month.)
Enjoy!!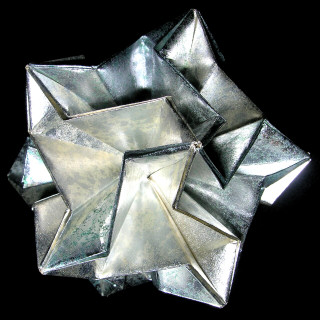 パトロン様 専用のコンテンツに新しいコンテンツをみっつ追加しました。
ひとつは、$1ドル以上の投げ銭をしてくださるパトロン様に。ロージーローズの折り図です。
この作品はすでにサイトで公開されてますが、パトロン様になられますと、PDFファイルとして保存していただけます。もちろん印刷も可。
もうひとつはインパルスの折り図です。$10ドル以上の投げ銭をしてくださるパトロン様に公開しています。
この折り図にはインパルス用のいくつかのデコレーションパーツも掲載されています。
もうひとつは私の写真です。$1ドル以上のパトロン様に公開しました。昨年の6月に撮影したものです。場所は鳥取砂丘の砂像美術館(←笑うとこ。思いっきり地元)。バックに写っているのはアインシュタインの砂像。
月ごとのコンテンツになりましたので、これらのコンテンツはすぐにはご利用できません。
たとえば、今月末までにパトロン様になられますと、次の月のお支払い(5月1日)の後にこのコンテンツが見られます。
ということは、パトロン様になられてからコンテンツがご利用できるのは、次の月。ということになりますな。
これからもどんどんコンテンツ増殖予定。
お楽しみに!!