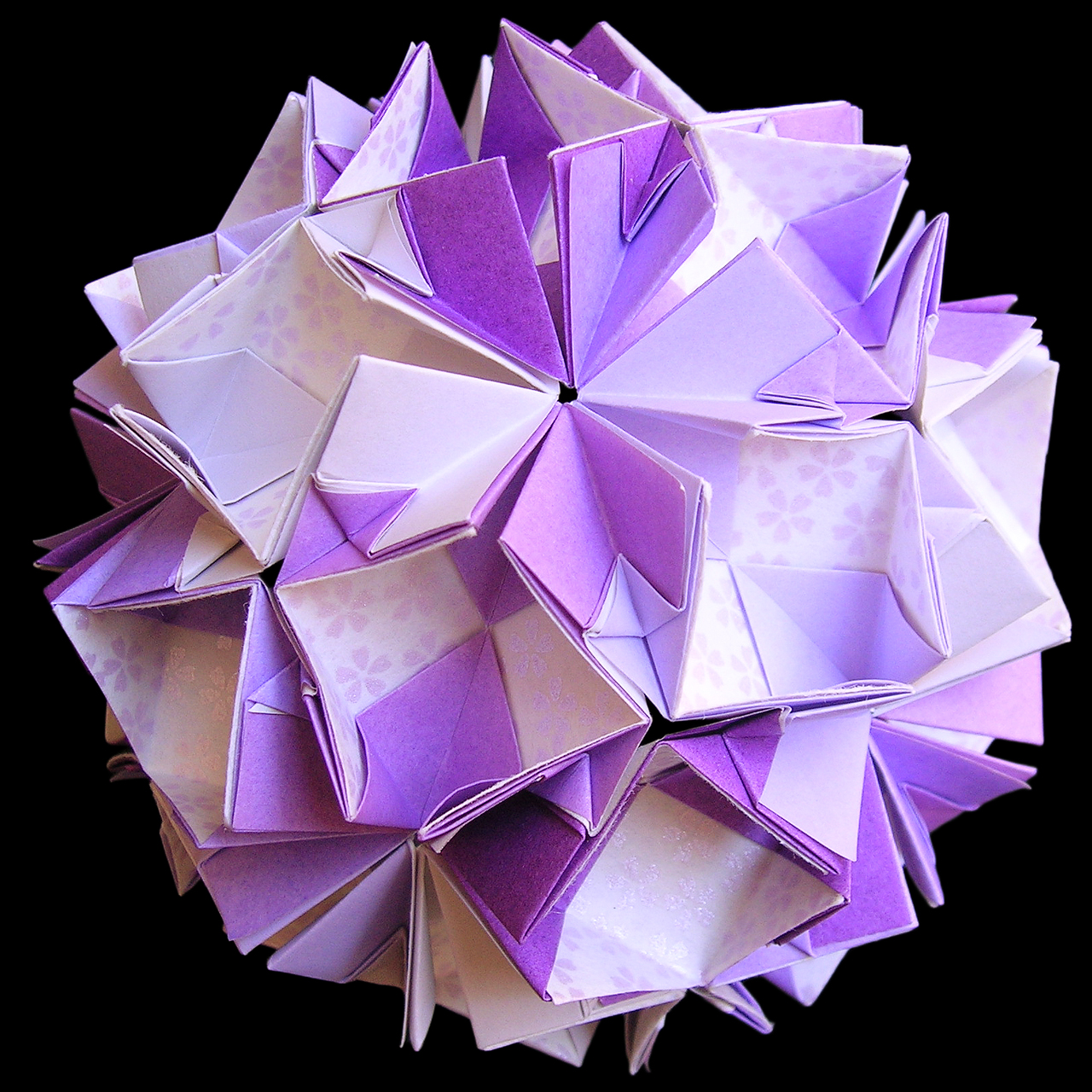 Work data

Created:Feb.2019
Drawing: not yet

Type of assembling: Modular-type
Joining method: Finger-joint

Parts:30
Paper size: 7.5cm

マニアックすぎて図面に描くのをやめた / The work doesn't have any meanings for most people.
This work's name is Edelweiss arrangement, but it can be said that it's an arrangement from Ländler as like Edelweiss.

The assembling method "Finger joint" is used of this work.





エーデルワイスのアレンジというよりも、エーデルワイスと同じように「レントラー」のアレンジ。
レントラーのパーツを今度はフィンガージョイントでつないでみた。
フィンガージョイントを使ってみる / Try using Finger-joint
Läendler is assembled by Arabesque-joint, Edelweiss is assembled by Fold-lock joint and this work is assembled by Finger-joint.

In other words, parts of "Ländler" are connected by a method of "Finger-joint".





「レントラー」は「アラベスクジョイント」で、「エーデルワイス」はレントラーのパーツを「フォールド・ロックジョイント」で、この作品はレントラーのパーツを「フィンガージョイント」で組み立てたもの。
見た目の違い / Difference in the appearance
What's a difference in the appearance is only being colors of a part folded at a joint.

Läendler has two colors by halves at the part folded on the joint, one is the backside color and the other is the backside color from a part of next to.

  But Edelweiss arrangement has only one color. This is the body color from a part of next to.
It means the joint won't show any colors of the backside at the joint.

I thought it's so interesting, but also it's too much maniac… Then I quit drawing the drawing.





「レントラー」と「エーデルワイスアレンジメント」は外見上ほぼ同じ。違いはというと、ジョイント部分のロックのために折り曲げられた部分の色。

レントラーの場合、つなごうとしているふたつのパーツの各裏の色が半分ずつ出る。
ところが、フィンガージョイントでつなぐエーデルワイスのアレンジの場合、たった一色のみが表に出る。それも、となりのパーツのボディの色が出る。

写真をよく見ていただければわかる。
パーツが5つ集まるところが花のようになっているが、その5つの花弁の小さく折られた部分の色。その色はとなりのパーツの表の色が出ているんだな。

個人的にはとっても面白いと思ったが、でも、あとからちょっとマニアックすぎるな。と気がついた。全体的な形は「レントラー」とほぼ同じ。
誰も作りたいとは思わないだろう。

ということで、図面を描くのをやめた。(←ほんとうは、面倒くさい)