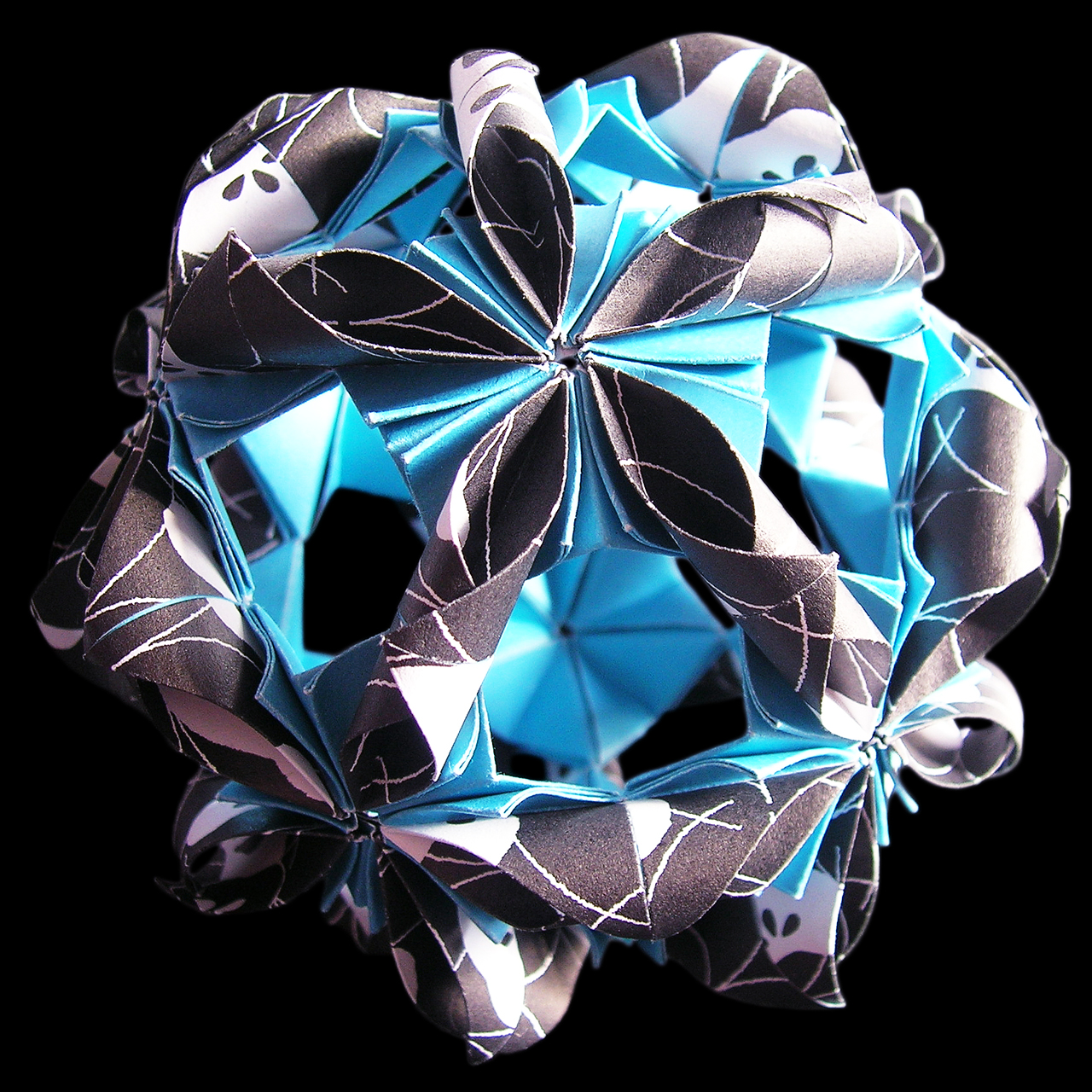 About Parhelion
"Parhelion" is a work that connected parts of "Paraselene" which is a type of connecting by "Arabesque-joint" by "Twins-joint".





「幻日」はアラベスクジョイントでつなぐ「幻月」のパーツを「ツインズジョイント」でつないだ作品。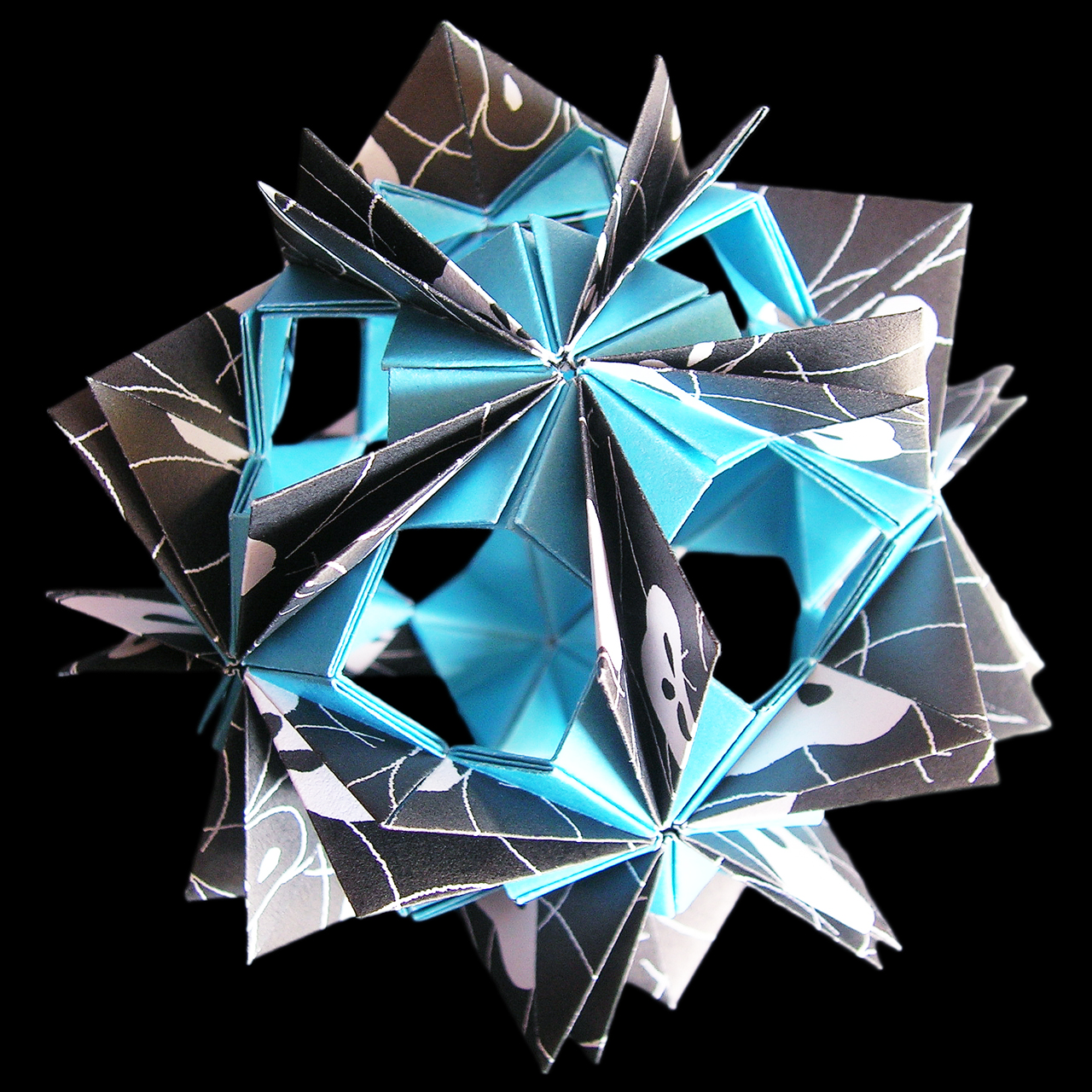 Work Data
Created : Aug.2019
Drawing : Not yet
Assembling type : Modular type
Joining method : Twins-joint
Number of part : 30 parts
Paper size : 11.25cm × 3.75cm (ratio 3:1)
Description
This work are able to be folded with rectangle paper which has a ratio of 1 to X (X=3 and more) like a work "Paraselene".

The photo is made with paper having a ratio three to one.

The joining method of "Twins-joint" has flaps and pockets on a part like general works of modular origami.
But "Twins-joint" has a unique characteristic that flaps and pockets are the same forms.
It means a flap can be a pocket or a pocket can be a flap.
A maker can choose which one to use as a flap or a pocket.

I created this work at the same time which created the work of "paraselene".
I don't have a plan to draw a diagram during this point in time.





この作品は「幻月」のように比率が3:1以上なら、どんな長方形の紙からでも作ることができる。
写真は比率が3:1の紙で作ったもの。

ジョインイングメソッドの「ツインズジョイント」は、通常のモジュラー折り紙のように、パーツにフラップとポケットがある。しかし、この「ツインズジョイント」にはユニークな特徴があって、フラップとポケットが全く同じ形をしている。これはつまり、フラップはポケットになりえるし、ポケットはフラップになりえる。どちらをフラップにまたはポケットにするかは作り手が決めることができる。

「幻日」は「幻月」を創作した時期と同じ時期に創作した。
現時点で折り図を描くプランは無し。なぜかというと、ふーむ。特に理由はない。
Chatting / 余談
I created a lot of works the last summer when I stayed in Bulgaria, and I gave all works (includes this "Parhelion") to the host who is a hotel owner as a thank.

The owner displayed a work of "Rime" in a showcase in the front of the hotel, I was so glad about it.
I don't know this work is still there, but I hope so.

昨年の夏、バンスコ(ブルガリア)に滞在していたときに創った作品は、この「幻日」を含めてすべて、滞在先のホテルのオーナーにプレゼントした。
ホテルのオーナーはその中の作品のひとつ「白霜」をフロントにあるショーケースに飾ってくれた。
今もそのケースに飾ってあるかはわからないけど、まだ、あるといいな。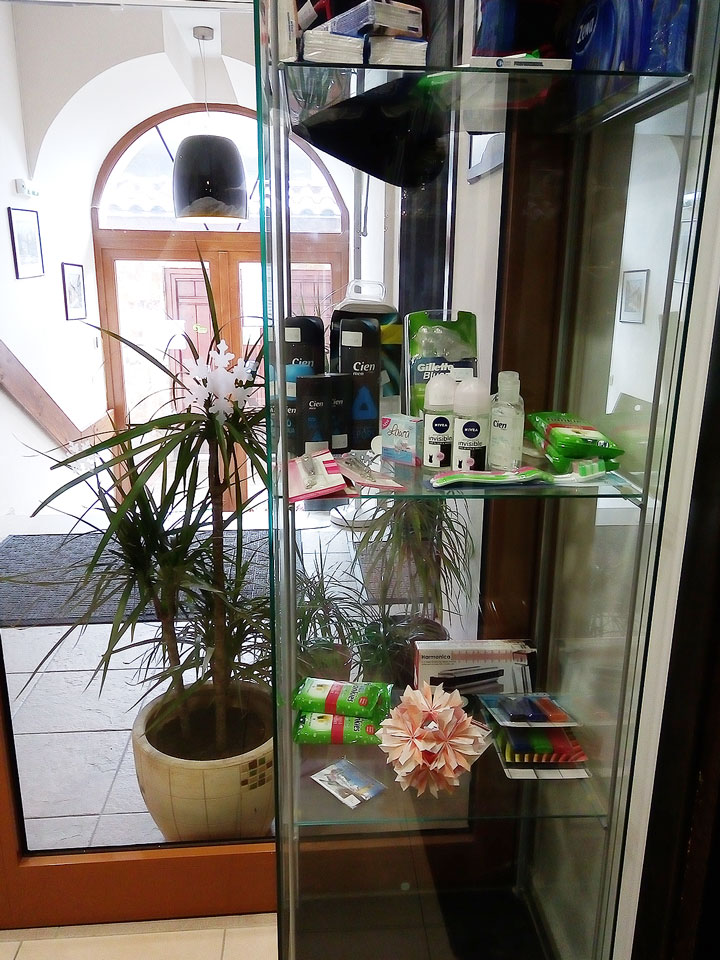 ---