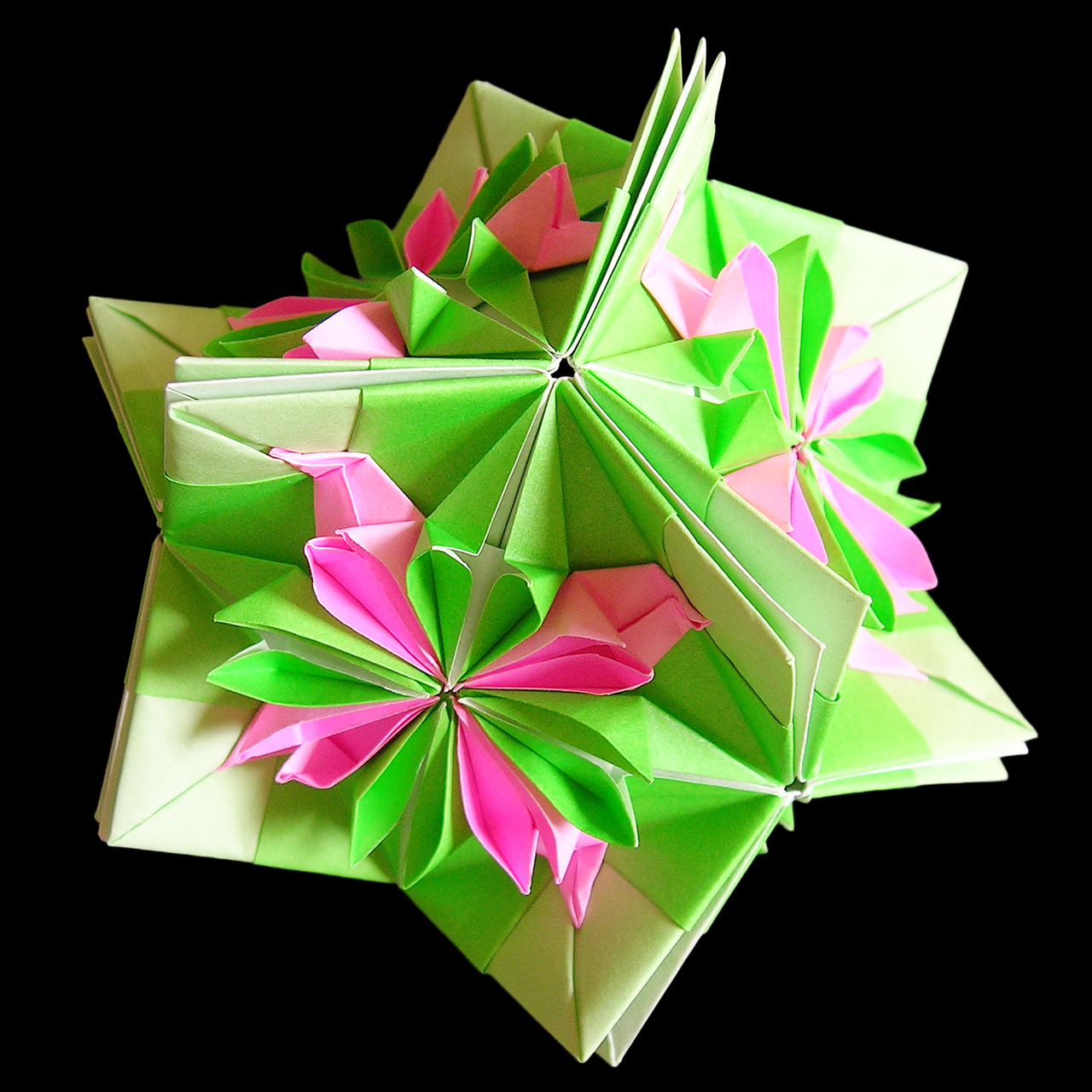 Fantasy box A with cherry blossom
(C)Mio Tsugawa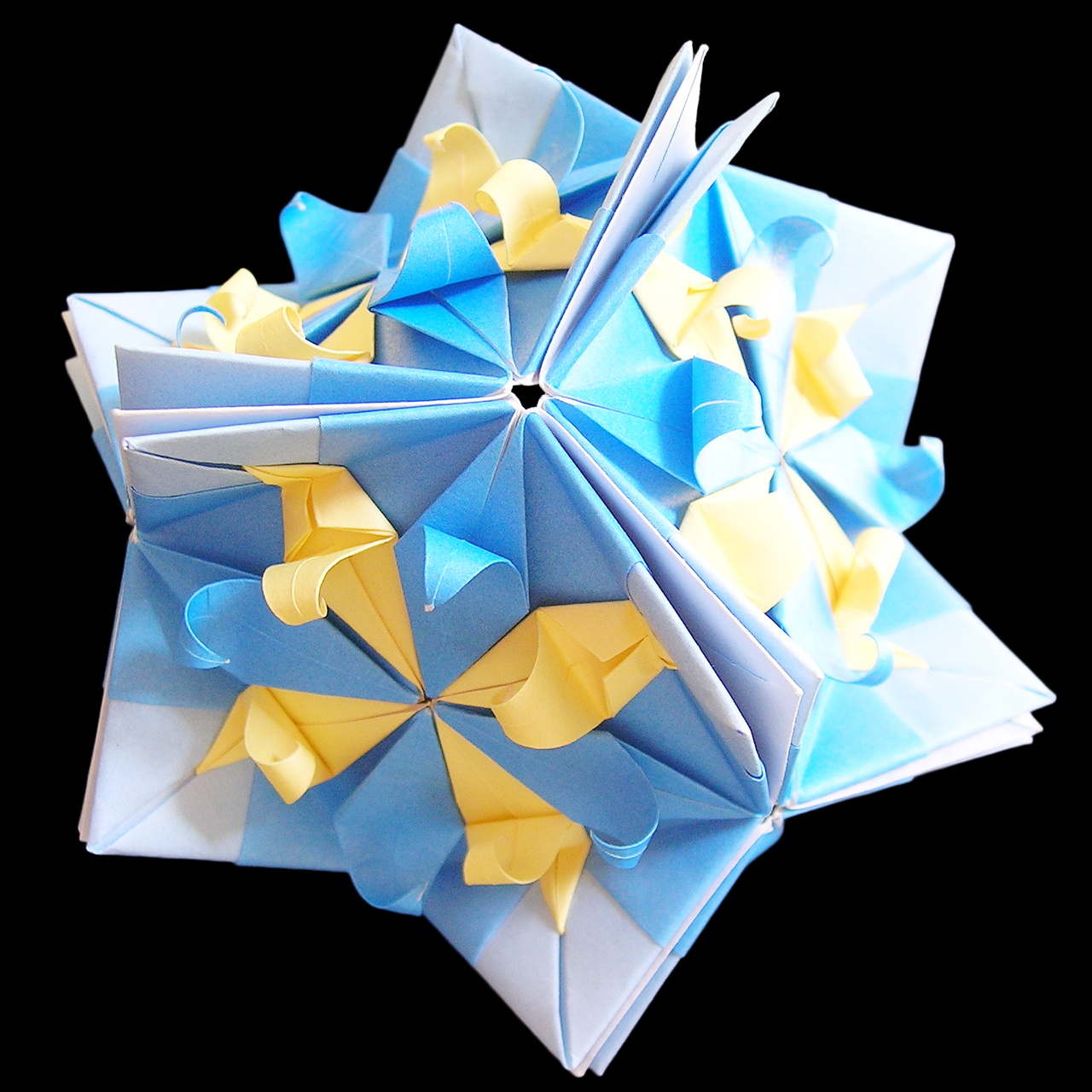 Fantasy box B with crystal
(C)Mio Tsugawa
—
Paper size :15cm
Decoration part size : 7.5cm
Parts : 6, Deco-part : 6
Assembling type : Modular type
Assembling method : Box-joint
Joining material : no used.
Comment
These works are arrangement works, which are arranged from "Fancy box" which made in Jan.2008.
The name is "Fantasy box", it's not "Fancy box".
I created a method to change these works dynamically, but it was not able to please me. Then I forget them.
(But there are photos, one of them is the bottom photo.)
Froebel patterns parts will be able to be applicable to the works as decoration parts.
These diagram would be distributed to patrons which are in Patreon, and it's the monthly diagram as Oct. 2018.
ファンタジーボックス ver.チェリーブロッサム
ファンタジーボックスといいます。ファンシーボックスではありません。でも、ファンシーボックスからのアレンジです。
ダイナミックなアレンジを創作した(はず)にもかかわらず、
仕上がり作品と、しばし見つめ合った結果、
「君は悪くない。しかし、私を高揚させるには何かが欠ける」
という理由で、この作品はスタティックなアレンジにとどまりました。
その姿が上の写真たち。
あれ?
ファンシーボックスそのものじゃん。
ってか??
ダイナミックなアレンジはこれ。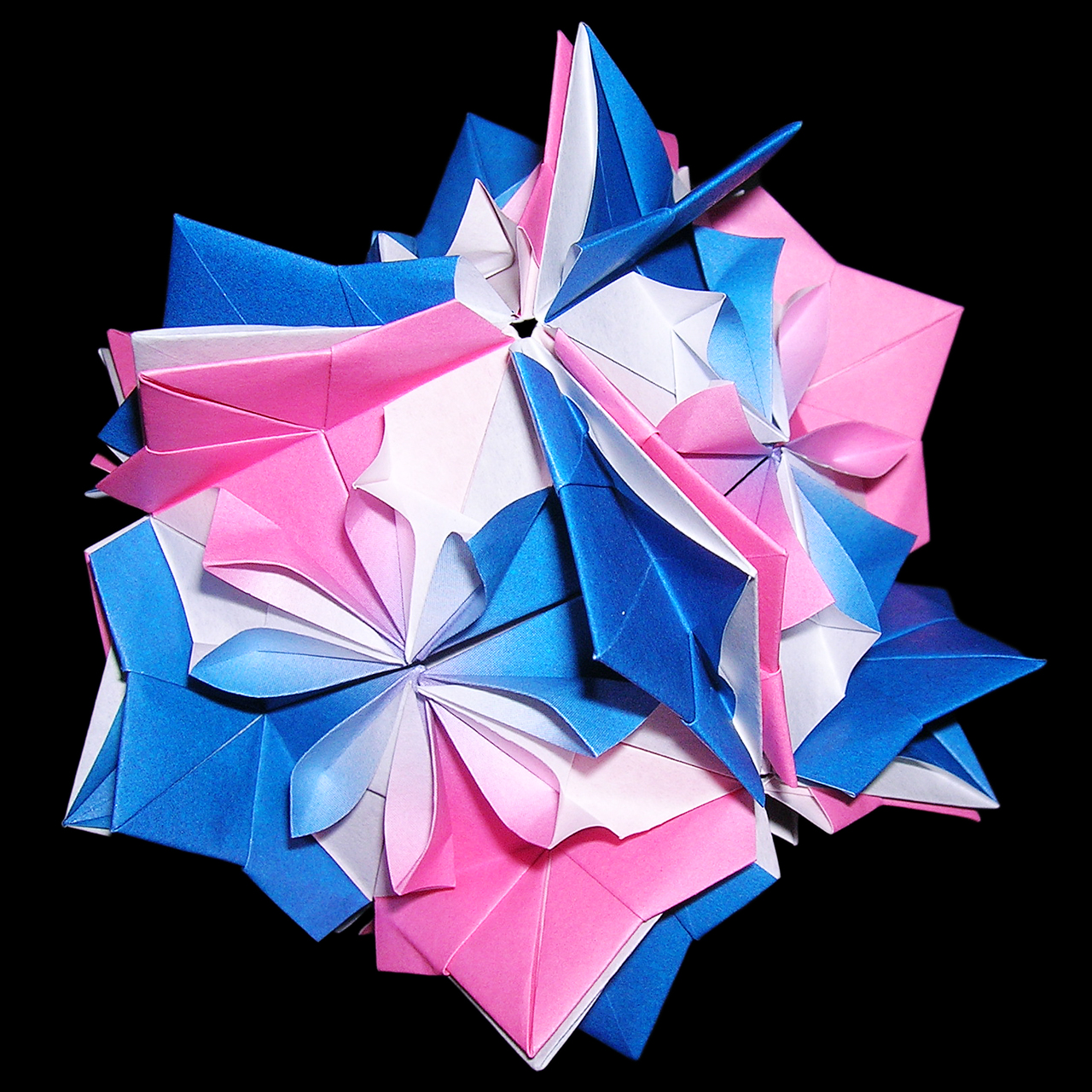 雑談/今日のBGM
切羽詰まっているときに、メタルバンドを聴くと作業効率が上がる。
というのは、私の特有性かもしれない、と自覚を持ちつつ、毎月「切羽詰まった状態」というのは、波のように繰り返される現象のようで。
はっはっは。
久しぶりにエピカを聴いてた。
昔から、好きなのか嫌いなのかわからないままよく聴いている執着的メタルバンド。
(昔々、ブログにも書きました。)
最近のリリース
(と言っても、もう1年も前のことのよう。知らなかった!!!)
に思わず腰を抜かしそうに。
まじですかっっっ!!!
エピカがあの歌のカバーを!?!?!?!?
断然、萌える。
シンフォニックメタルバンドの歌声であの曲のカバーが堪能できます。
EPICA – Crimson Bow and Arrow (OFFICIAL TRACK)
EPICA – Dedicate Your Heart! (OFFICIAL TRACK)