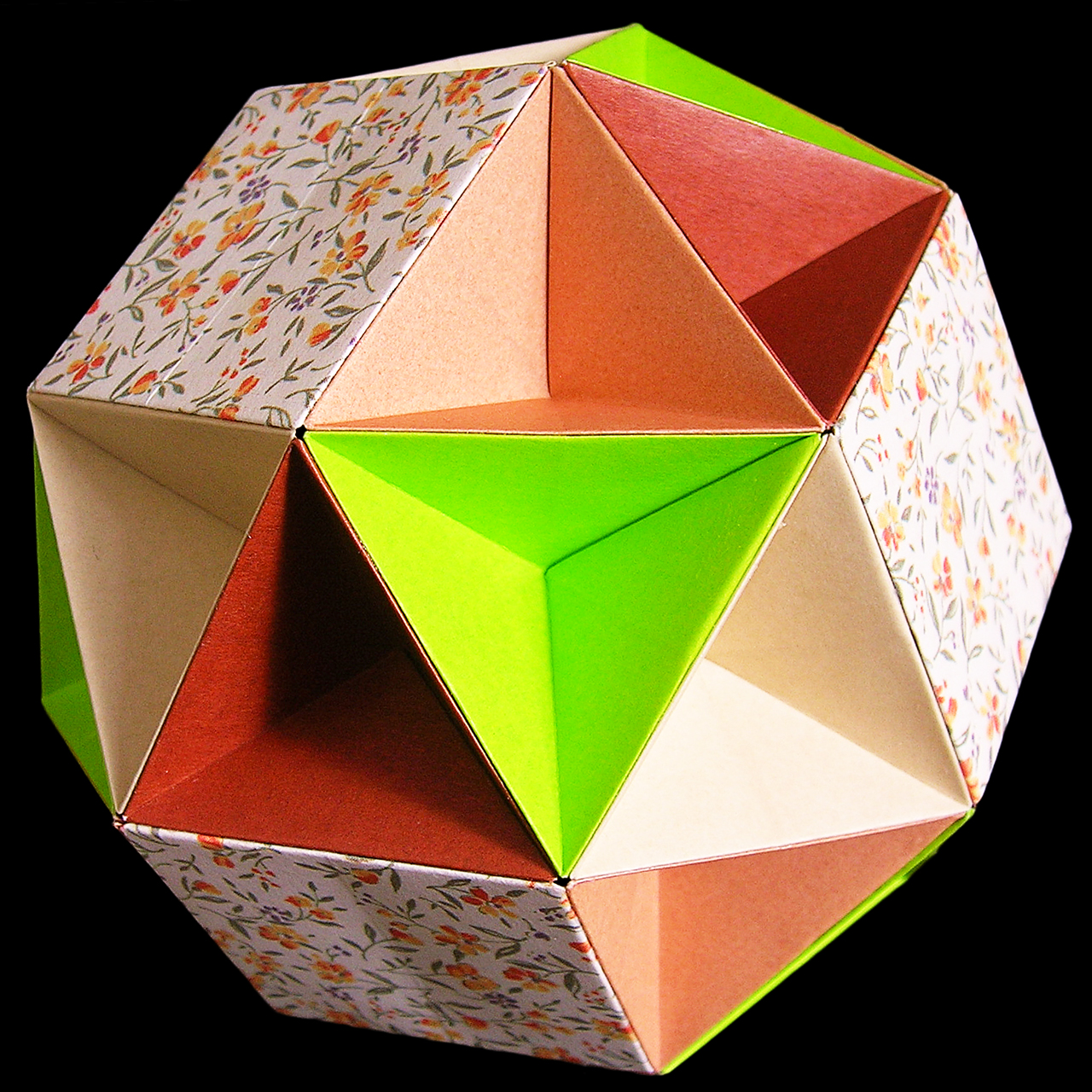 This is the work assembled with 1/4 unit part as the "snub cube".
it needs glue to assemble.
This is the first time that I made this polyhedron.
The assembling is not difficult and is very fun. To use glue has a great possibility what it can be gotten to joy on making kusudama works.
The diagrams have been distributed in Oct.2018 for patrons of $10 or more.
Then I made the work of "Fantasy box C and quarter square unit".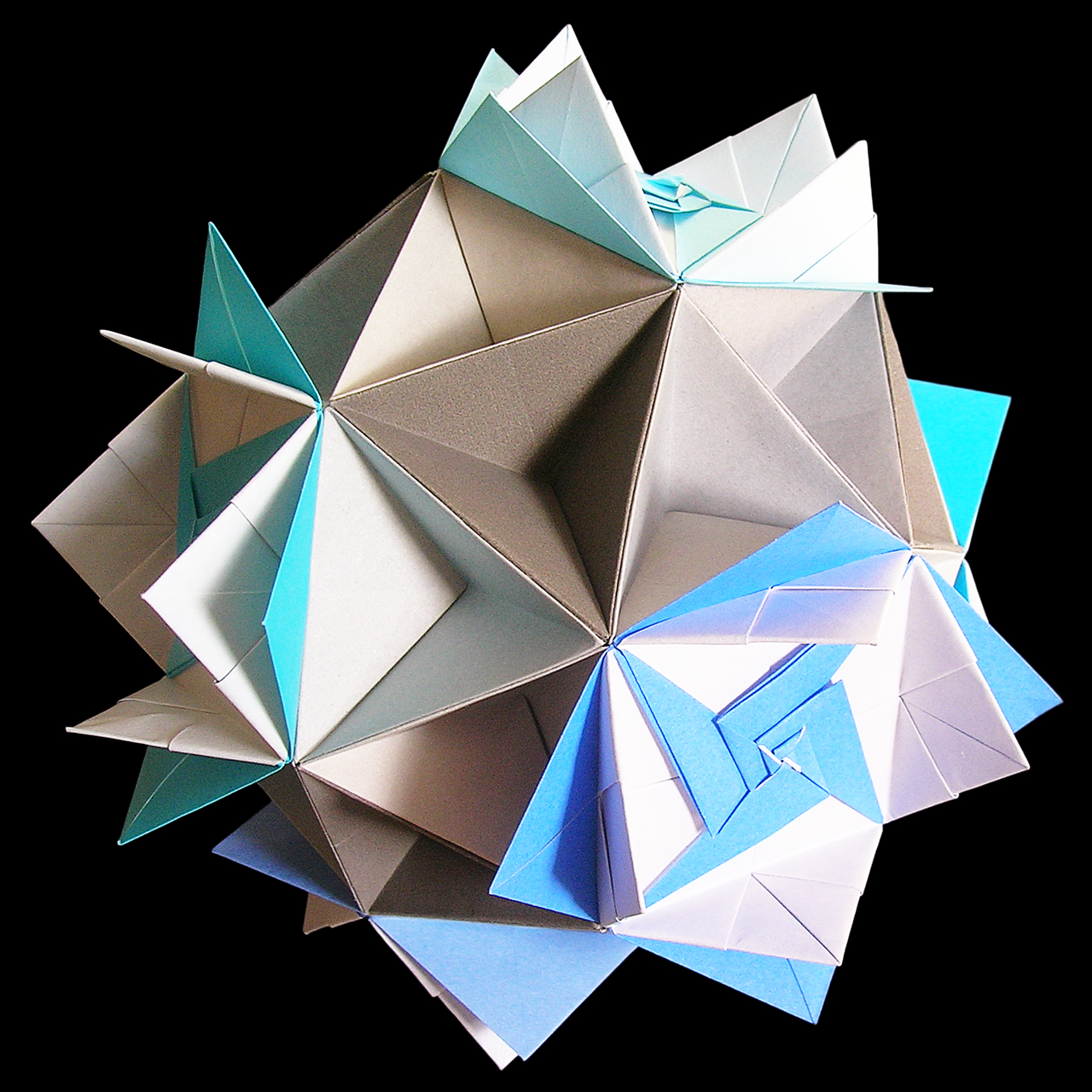 You can see the work has other bases of the polyhedron.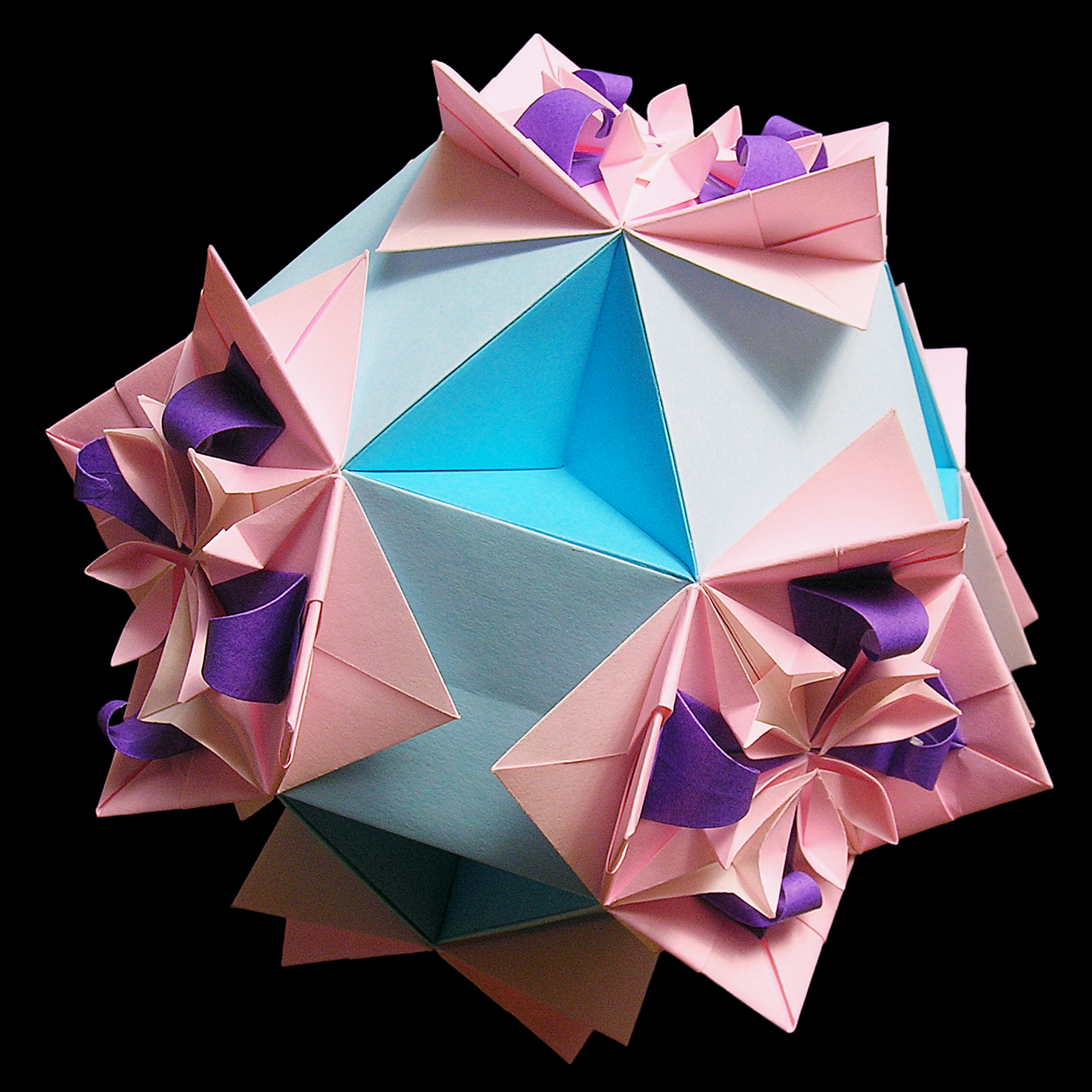 変形立方体
今まで作ったことの無い多面体です。
っちゅうことで「初!変形多面体っ」!!!
ファンタジーボックスのパーツを利用して、"こねこね"してみました。
まぁ、悪くない。かも。
一番下の写真は"ファンタジーボックス & 斜方立方八面体"。
見慣れた形。