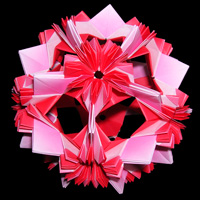 Hesperus
(C) Mio Tsugawa
Criation date : May. 2013
Type : modular type
Prats : 30
paper size : 15 × 7.5cm
Joined with non.
Joining method : Arabesque joint.
A method to get together the parts called the arabesque joint is used for the work.
Suzaku is one of the work resembling it.
——–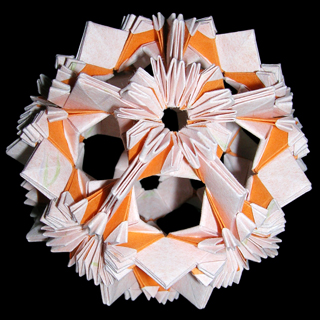 ヘスペラス
(c) Mio Tsugawa
創作日 : 2013年 5月
タイプ : モジュラータイプ
パーツ : 30
紙のサイズ : 15 × 7.5cm
ジョイント : アラベスクジョイント
似たような作品に朱雀があります。
ヘスペラスは宵の明星のこと。