Works data
Created : Jan.2009
Drawing : Mar.2019
Named by Ingeborg
Assembling type : Modular
Joining method : Arabesque joint
Number of part : 30
一番の興味深い特徴 / The most interesting characteristic
The most interesting characteristic of Kroon is that a work can be transformed into various shapes.
I think it can be transformed into 4 or more shapes.
For example, this work in the bottom photo changed into three shapes while becoming this shape.

The diagram has only one arrangement, but you will be able to make other shapes of the top photo.





クルーンの一番の面白い特徴は、色んな形に変身ができること。
4つ以上のバリエーションがある。と思う。

たとえば下の写真の作品は、最終的な形になるまでに3回くらい変身している。
図面にはひとつのアレンジしか描いてないけど、おそらく上の写真のバリエーションは難なく作れるはず。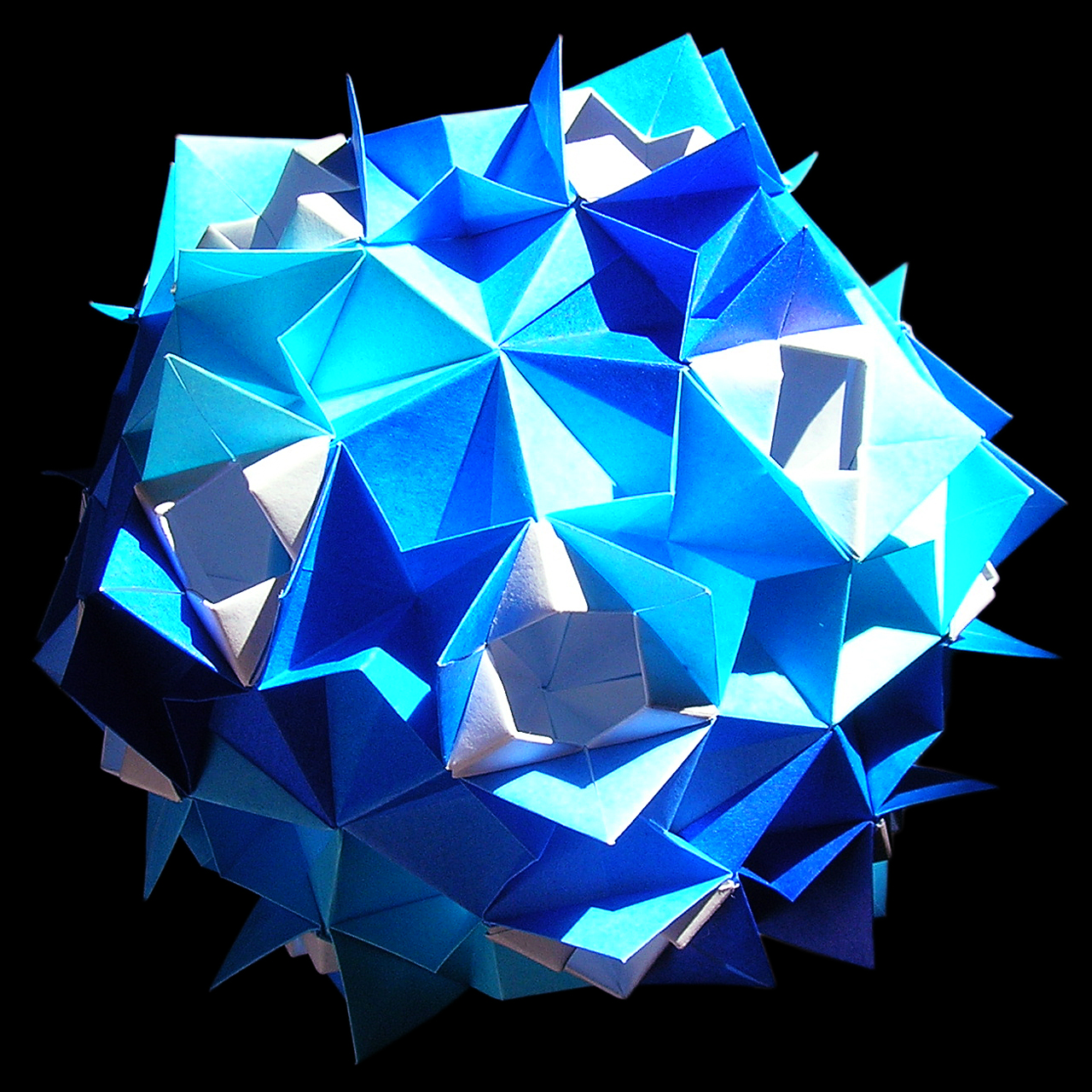 クルーンを作ろう / Let's make a work of Kroon
Kroon is one of easier modular type work, folding and assembling are very simple.
Arabesque joint is used to connect parts.

Also, you can enjoy that work's transformation processes.

The completion work will be firmly and solidly.
Even if you throw the work at a person, the work won't be broken, maybe. (←Don't do that.)





クルーンは簡単なモジュラータイプのユニット折り紙のひとつ。
折り方も簡単。組み方も簡単。
作品のトランスフォームも楽しめる。

ジョイニングメソッドはアラベスクジョイント。

仕上がりは、ちょーしっかり。がっしり。
人にぶつけても、壊れないくらい。(←ぶつけるべからず)
Monthly diagram as Apr.2019
The diagram will be distributed as the monthly diagram of Apr.2019 for patrons who are $3 or more in Patreon.

Let's enjoy together!!





クルーンの折り図は 4月のマンスリー折り図として、Patreonで配信予定。
買ってね。
---