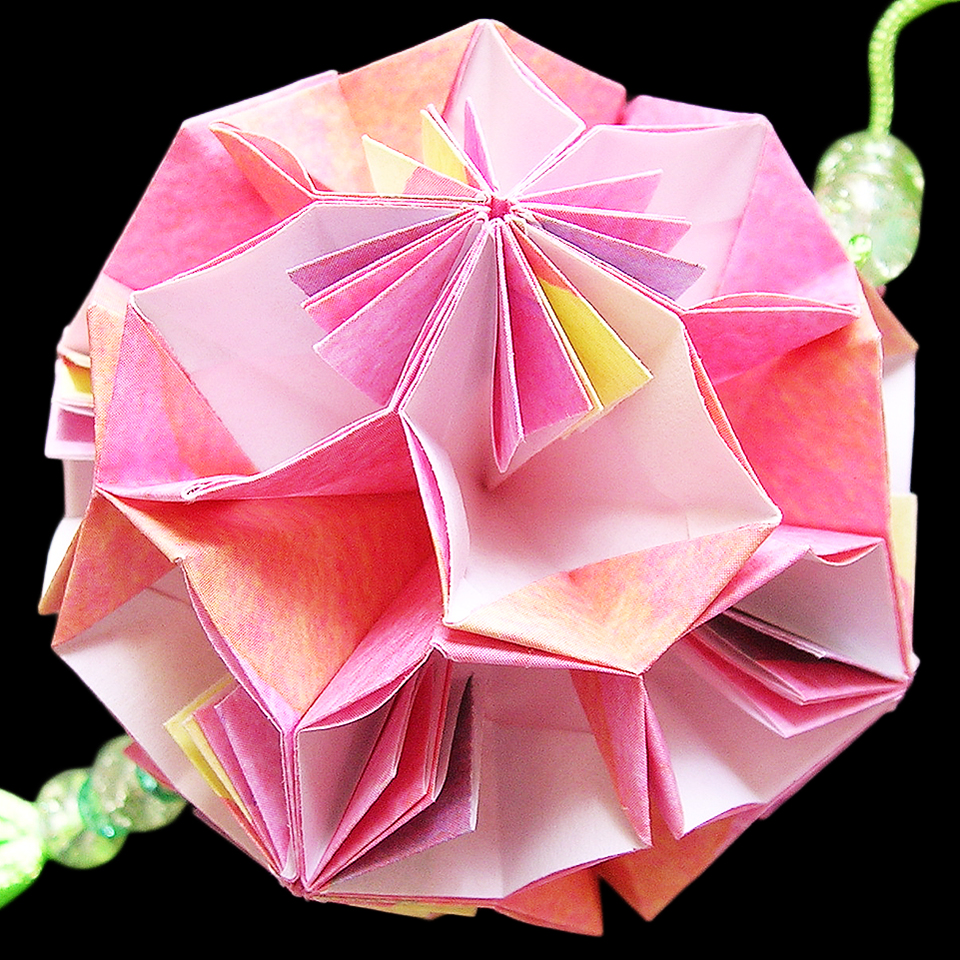 Work data
Author

Mio Tsugawa

Creation date

Feb.2020

Drawing

Feb.2020

Parts

24 parts

Paper size

7.5 × 3.75cm (Half square paper)

Assembling type

Paste type

Joining materials

Gule
Summary / 作品概要
"Elfen Egg" is a paste-type that parts will be connected with glue, development work from "Elfen".
A shape is a rounded spherical. Using paper 7.5cm × 3.75cm, completion work will become smaller than a work of "Tem tem temari" which made with 7.5cm × 7.5cm.
One flower unit consists of four petal parts, The whole work needs six flower units; 24 petal parts.

Because of the glue is used to assemble, it makes the completed work will be stable, easy to fold as well.
The diagram has one basic folding and two variations.





「エルフェンエッグ」は「エルフェン」からの発展作品で、接着剤を使ってパーツを組み立てる貼り合わせタイプの作品です。
仕上がった形はコロコロと丸く、とても可愛いです。 7.5cm × 3.75cm の折り紙で作った場合、7.5cm の折り紙で作った「てんてんてまり」よりもひと回り小さい仕上がりになります。

ひとつのフラワーユニットは4つの花弁で構成されていて、全体は6つのフラワーユニット(24花弁)でなりたっています。

接着剤を使って組み立てるので、組み立てはとても簡単で、作品の仕上がりはしっかりと安定しています。また、折りたたみの工程もシンプルでとても簡単です。

折り図には、ひとつの基本的な折り方と、ふたつのバリエーションが含まれています。
Get the diagram / 折り図をゲット
The diagram is 330 JPY (Include tax).
折り図は1部330円(税込み)です。

The diagram of "Elfen Egg" also needs the diagram of "Tem Tem Temari". Please prepare it first.

「エルフェンエッグ」の折り図は、はじめに「てんてんてまり」の折り図が必要です。ご一緒にご用意ください。


---