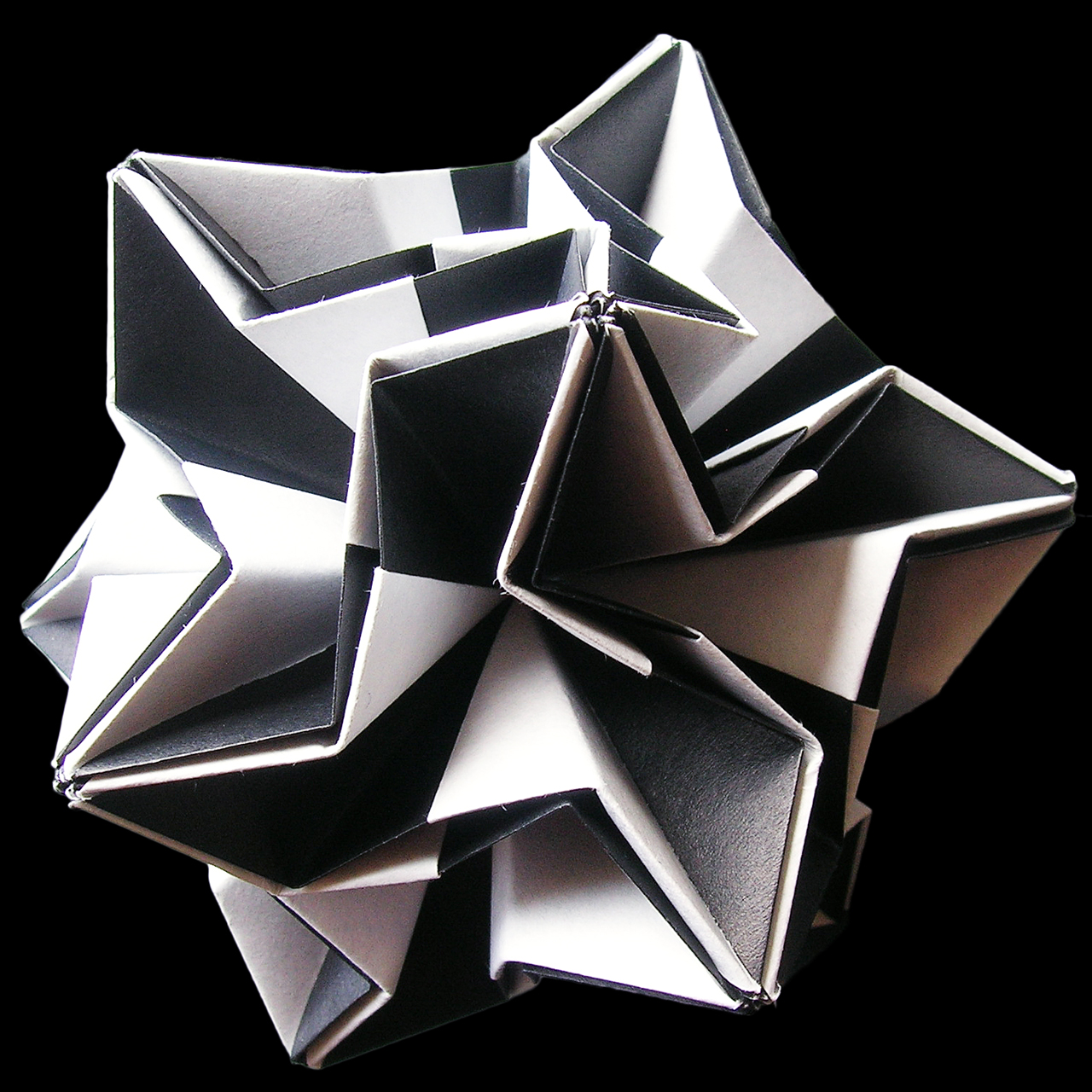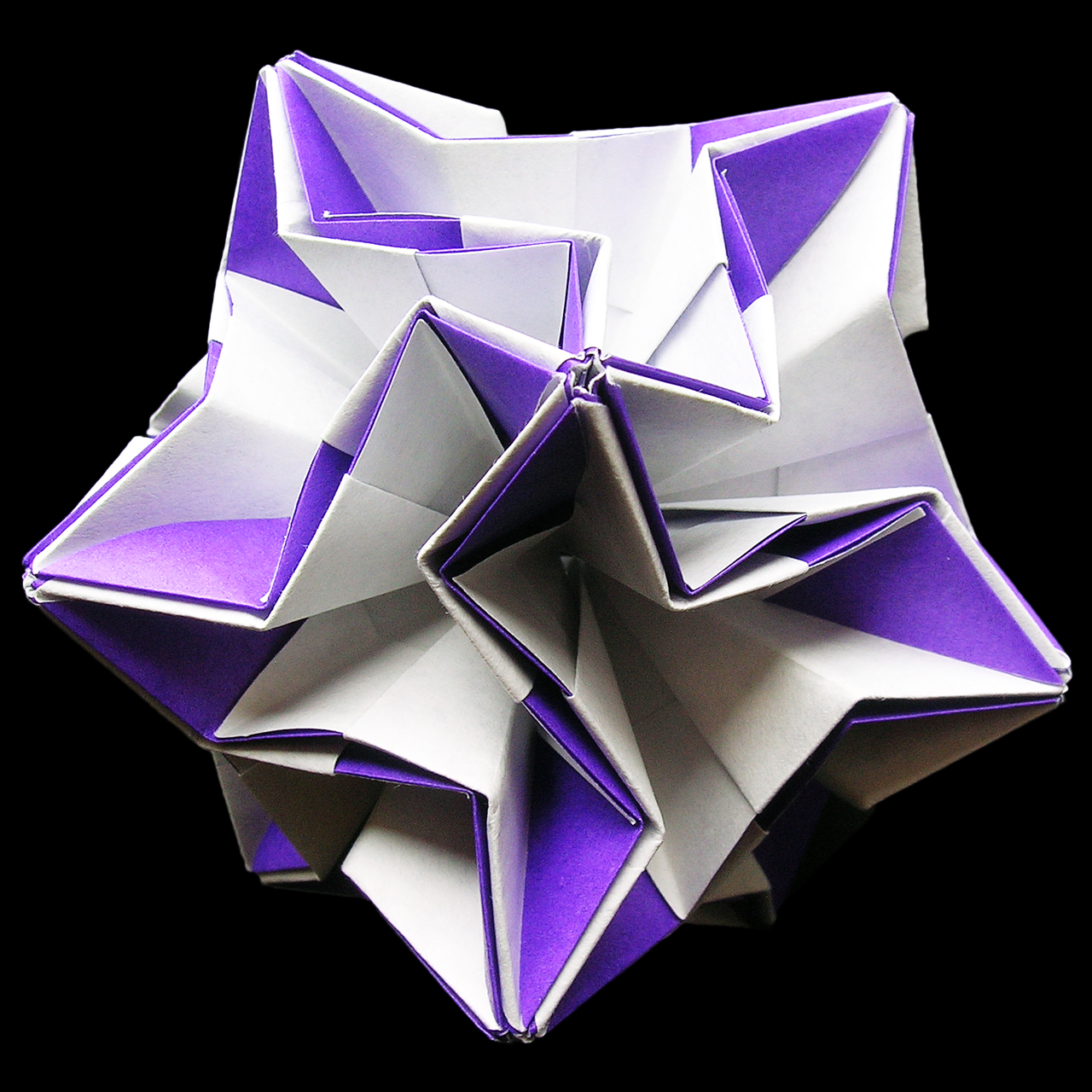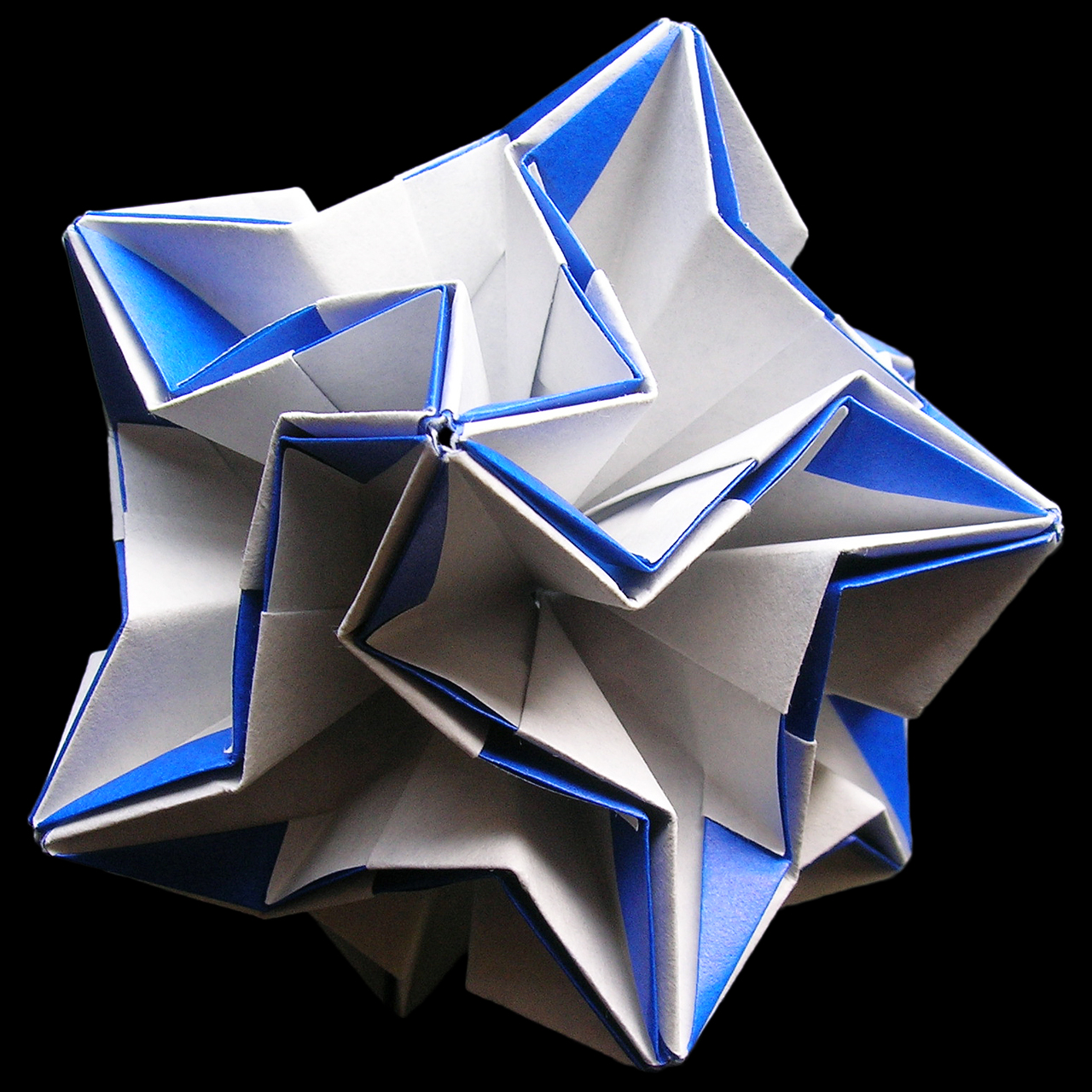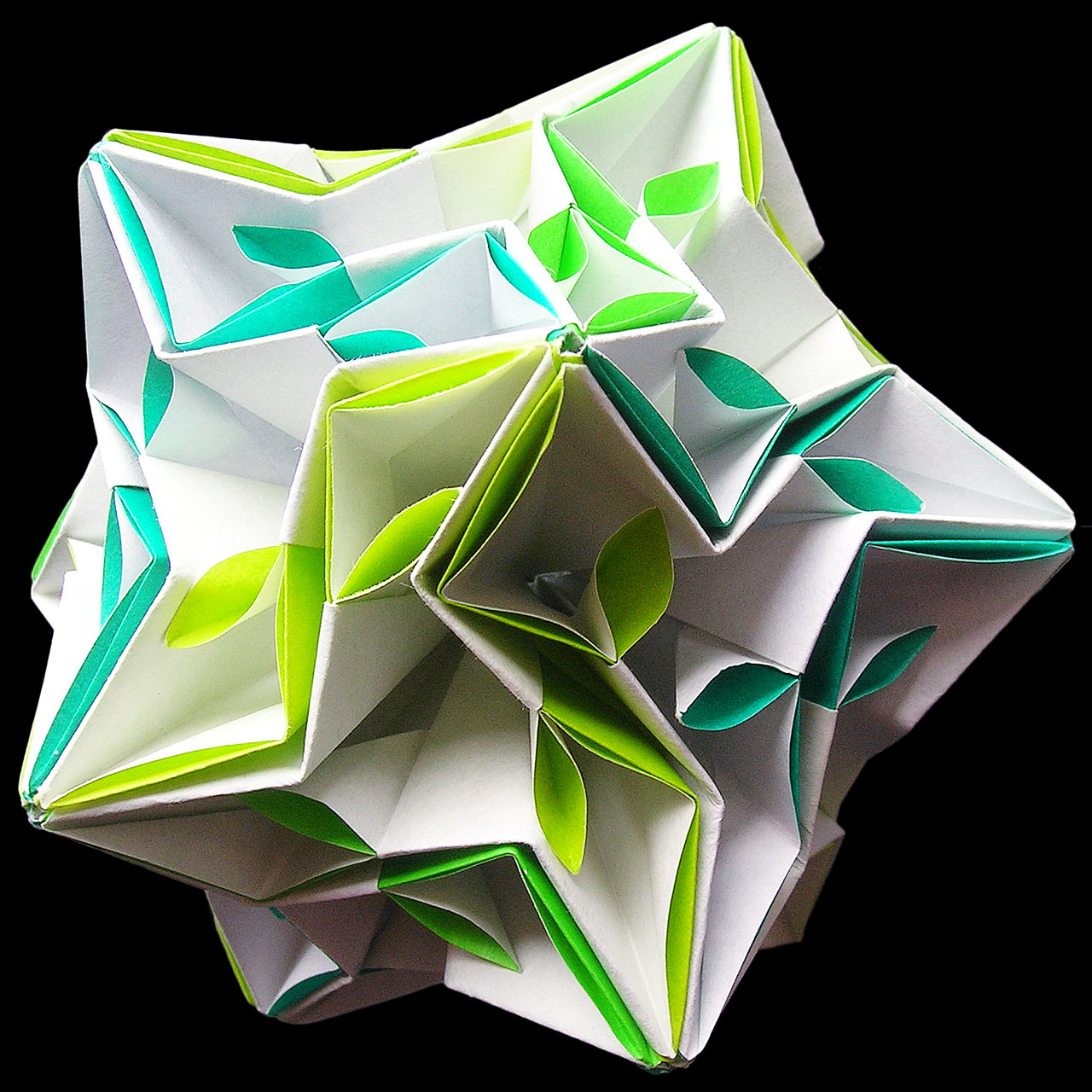 Work data
Author

Mio Tsugawa

Creation date

Jul.2020

Drawing

Jul.2020

Parts

30 parts

Paper size

7.5 cm (Square paper)

Joining materials

No use (No glued)

Joining method

Flap and Pocket joint
Summary / 作品概要
Works of "Impish" are variations of "Impulse".
The looks are very similar to "Impulse", but patterns are different.

The diagram has one basic folding and three variations.





「インピッシュ」は「インパルス」のバリエーションです。外観はよく似ていますが、模様が違います。
折り図にはひとつの基本的な折り方と3つのバリエーションが含まれています。
The characteristics of "Impish". / 「インピッシュ」の特徴
A big difference between "Impish" from "Impulse" is how to assemble.
Both works are assembled by "Flap and Pocket joint", but use different flaps and pockets.
And it can be made various patterns.

It is no need glue to assemble.





「インパルス」と「インピッシュ」の大きな違いは、組み立て方です。 どちらも「フラップ&ポケットジョイント」でつなぎますが、「インパルス」と「インピッシュ」は、フラップとポケットの場所が違います。

そのおかげで、「インピッシュ」はいろいろな模様のバリエーションを作ることができます。
Get the diagram / 折り図をゲット
The diagram is 330 JPY (Include tax).
折り図は1部330円(税込み)です。