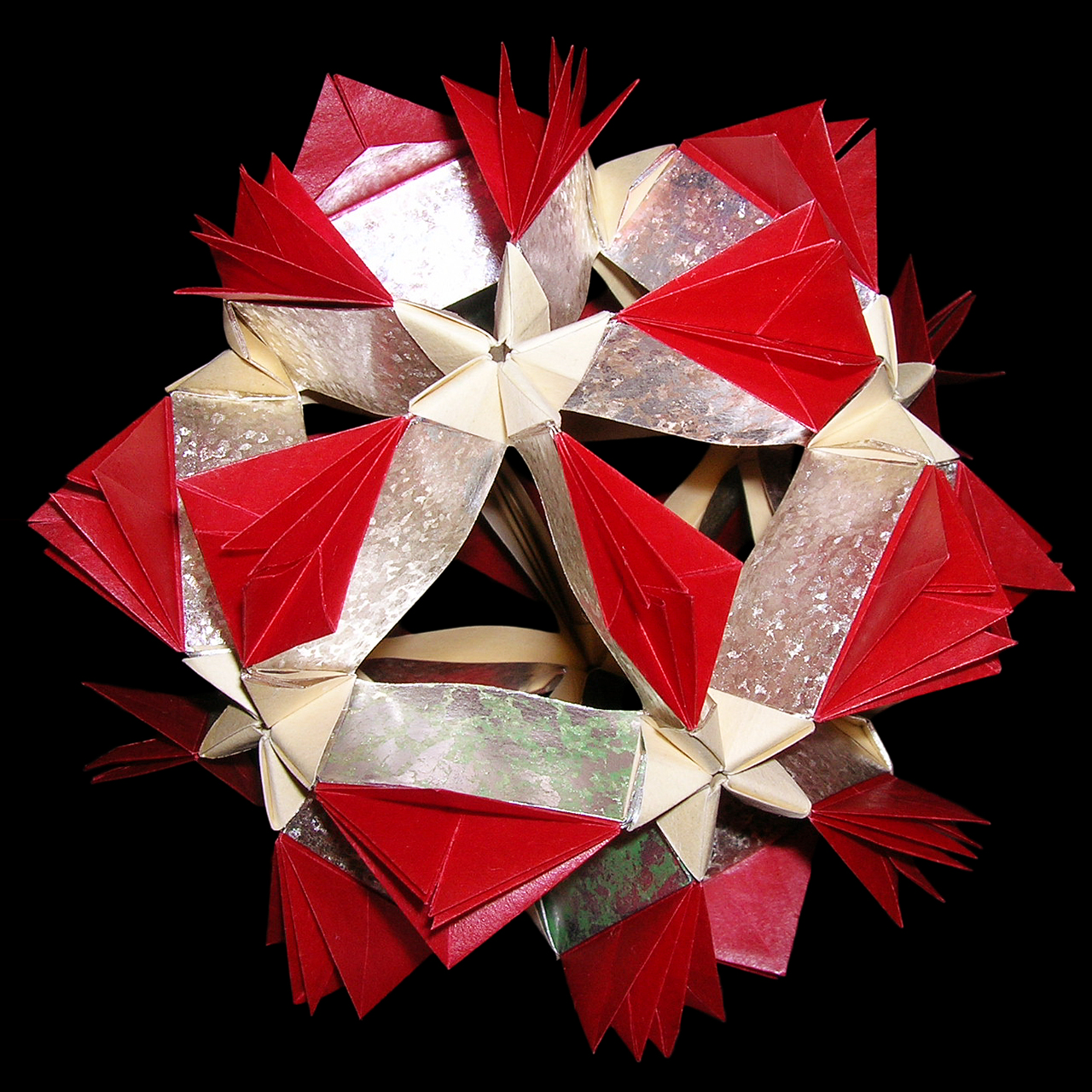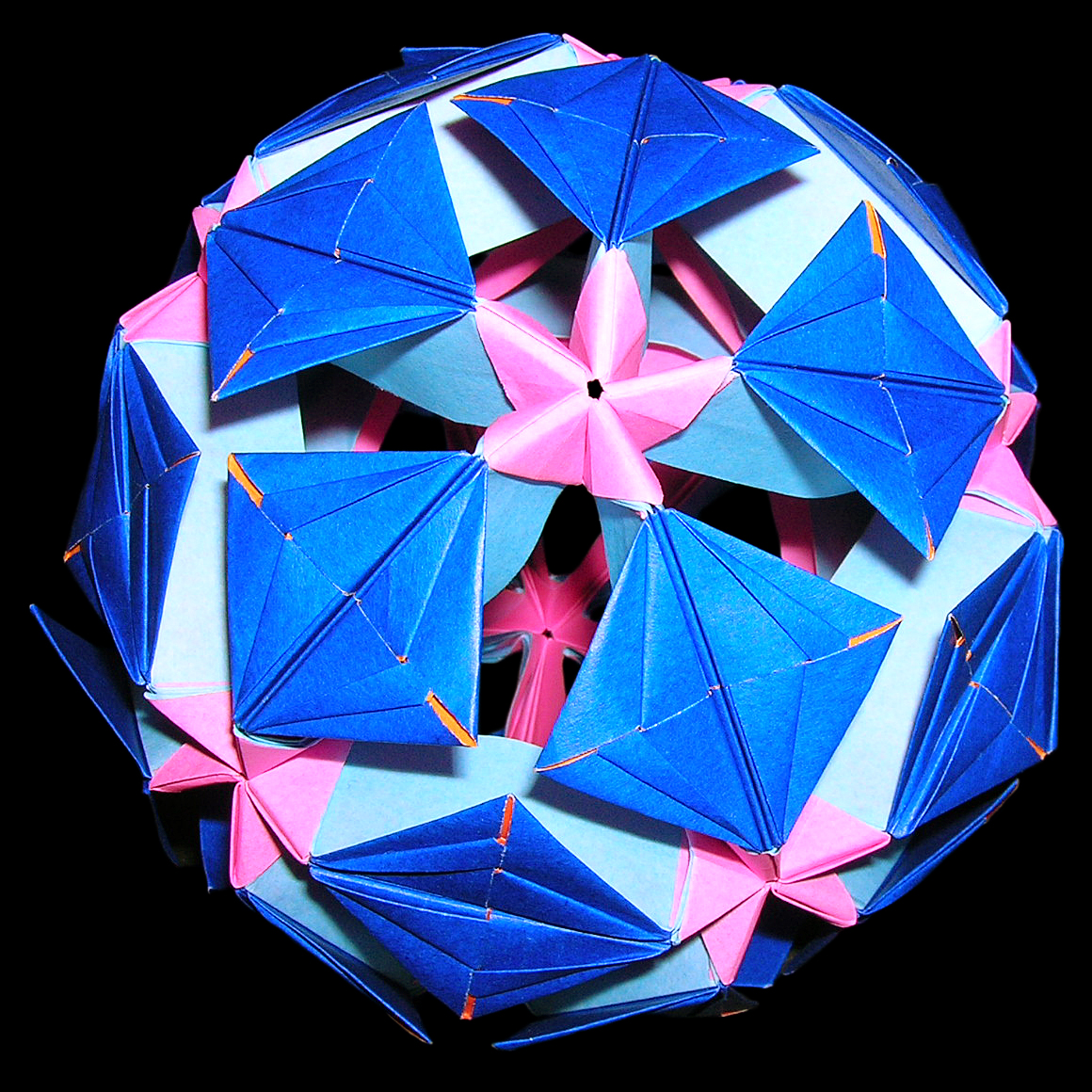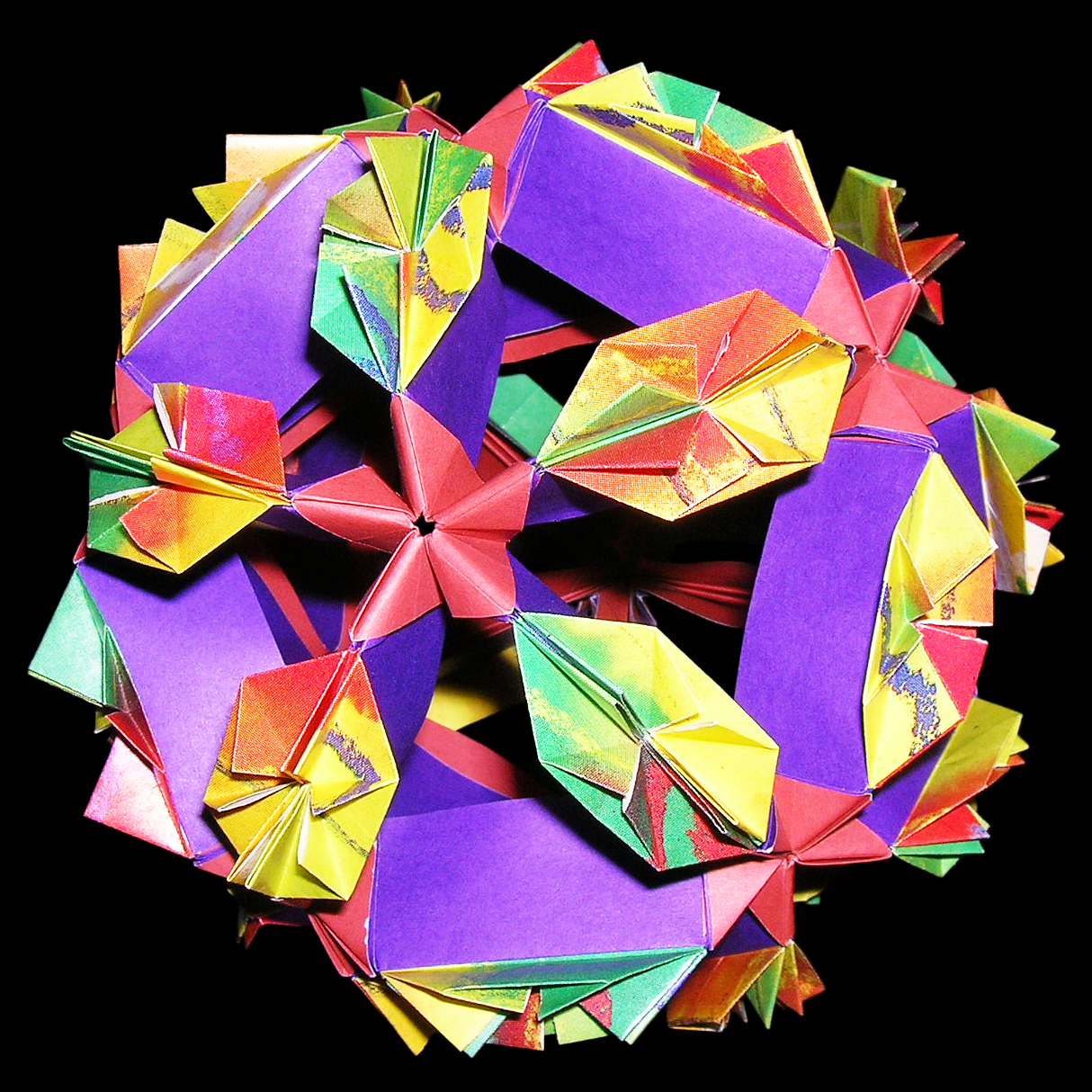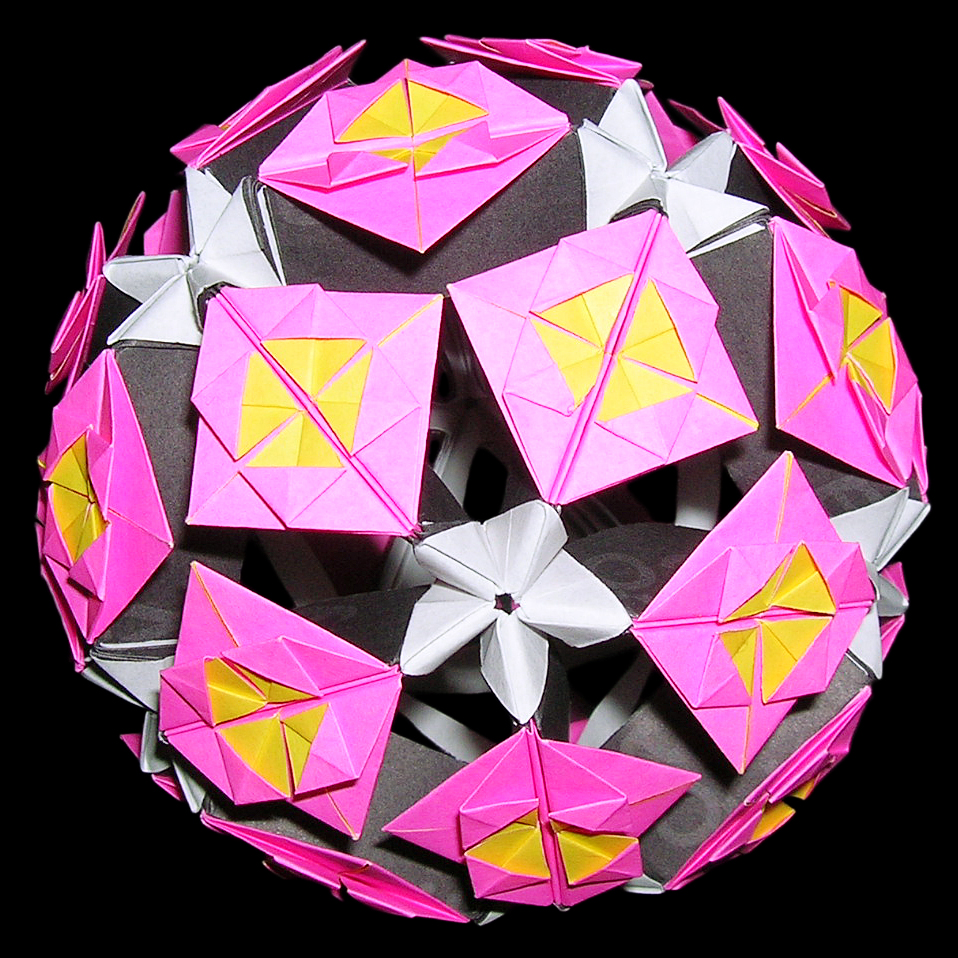 Work data
Author

Mio Tsugawa

Creation date

Jul.2009

Drawing

Jun.2020

Parts

Fancy-frame: 30
Deco-part:30

Paper size

Fancy frame: 7.5 cm (Square)
Deco-part: 7.5cm(Square)

Joining materials

No use (No glued)

Joining method

Arabesque-joint(Fancy-frame)
Summary / 作品概要
These works are "Fancy frame" decorated with decoration-parts, and it's a diagram of decoration parts for "Fancy frame".

It is needed that "Fancy frame" is made with Square paper. Decoration parts will be folded with paper having the same size as "Fancy frame".





正方形の紙で折ったファンシーフレーム用のデコレーションパーツの折り図です。 デコレーションパーツはファンシーフレームを折った紙と同じサイズの折り紙で折りたたみます。
The characteristic of "Fancy frame Deco-part". / 「ファンシーフレームデコレーションパーツ」の特徴
With regard to Deco-parts of Fancy-frame, it is not set a deco-part into a body-part before assembling all parts, deco-parts will be added to the work which all parts were assembled.
It means that it is easy to set deco-parts and can be changed to another deco-parts easily.

It doesn't need glue to assemble and to set decoration parts.
The diagram has four variations.





ファンシーフレームのデコレーションパーツは、ファンシーフレームのパーツに最初に組み込むのではなく、ファンシーフレームのパーツを全部組み立てて完成させてから、デコレーションパーツを加えていきます。

セットの仕方はとても簡単で、また作品の雰囲気を変えたい場合は、簡単にデコレーションパーツをチェンジすることも可能です。

パーツの組み立てやデコレーションパーツのセットに接着剤は必要ありません。 折り図には4つのバリエーションが掲載されています。
Get the diagram / 折り図をゲット
The diagram is 300 JPY (Include tax).
折り図は1部 300円 (税込み)です。

The diagram of "Fancy frame Deco-parts collection" also needs the diagram of "Fancy frame". Please prepare it first.

「ファンシーフレームデコレーションパーツコレクション」の折り図は、はじめに「ファンシーフレーム」の折り図が必要です。ご一緒にご用意ください。