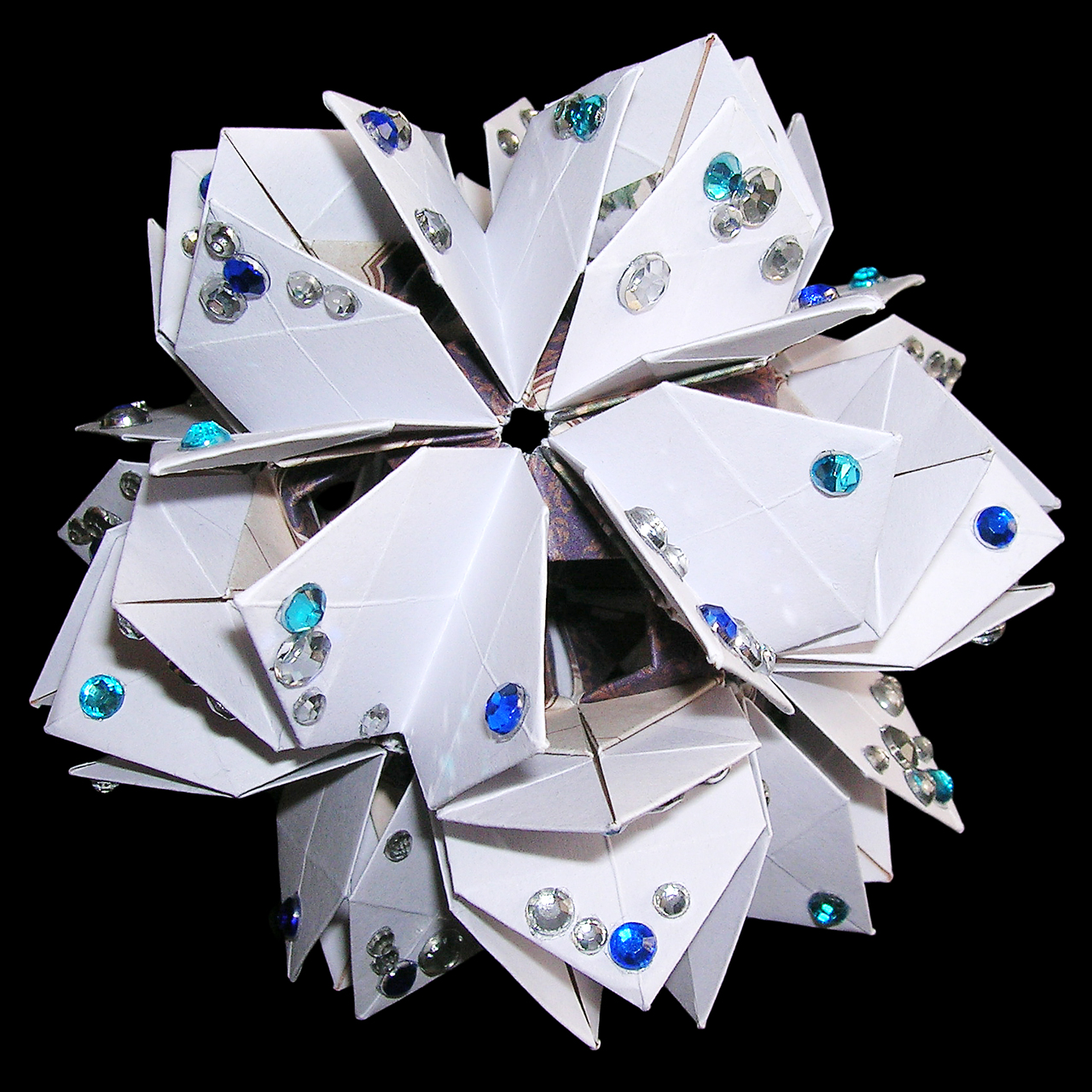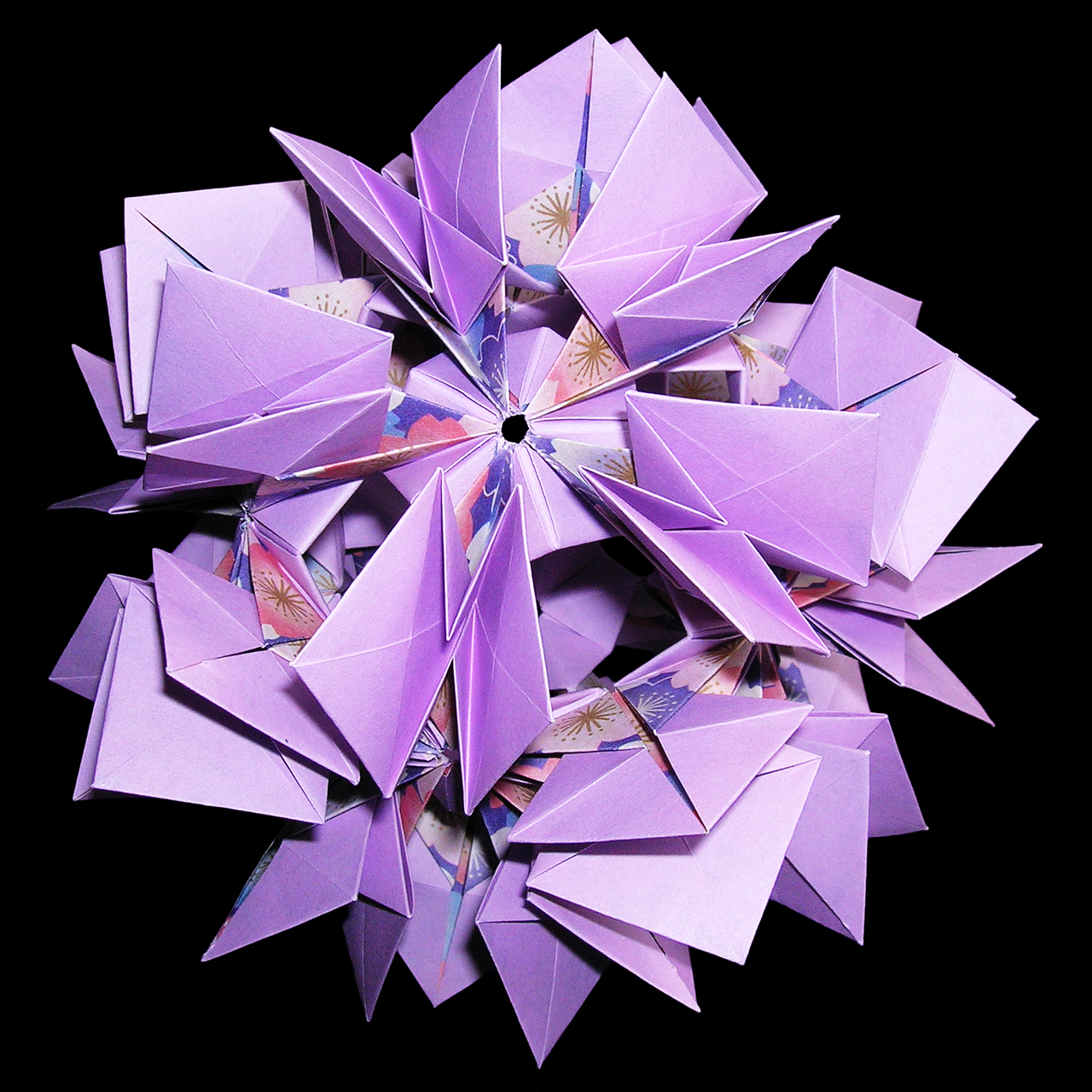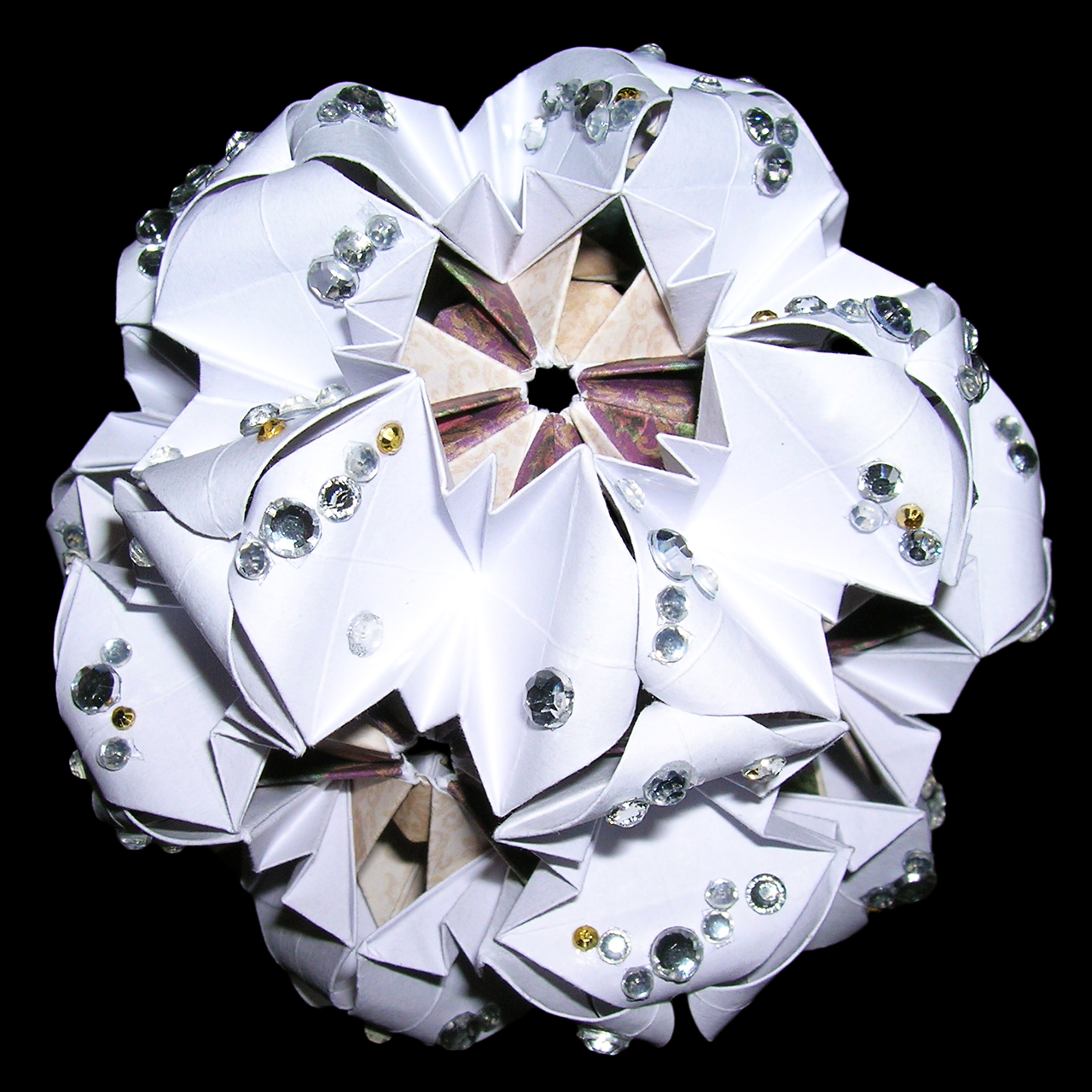 Work data
Author

Mio Tsugawa

Creation date

Dec.2010

Drawing

Jul.2017

Parts

30 parts

Paper size

10.5cm × 5.25cm (Half square paper)

Joining materials

No use (No glued)

Joining method

Arabesque-joint
Summary / 作品概要
These are works that are the modular type assembled without glue.
"Arabesque-joint" is used to connect parts, it connects parts strongly.
A lot of works were derived and developed from this work "Ushas", and "Ushas" become the basic work.

One part has a large space, you can enjoy decorating the work with decoration things such as nail stones.

The folding process and the assembling process are simple and easy. The diagram has one basic folding and two variations.





接着剤を使わずにパーツを組み立てるモジュラータイプの作品です。
ジョイニングメソッドは「アラベスクジョイント」。強力にパーツをつなぎます。
「ウシャス」から派生、発展した作品はたくさんあり、「ウシャス」はその中の基本の作品になっています。
ひとつのパーツはとても広いスペースがあるので、ネイルストーンなどで飾って楽しむことができます。

折り畳みの工程も組み立ても、とてもシンプルで簡単です。
折り図には、ひとつの基本的な折り方とふたつのバリエーションが含まれています。
Get the diagram / 折り図をゲット
The diagram is 300 JPY .

折り図は1部 300円です。

---