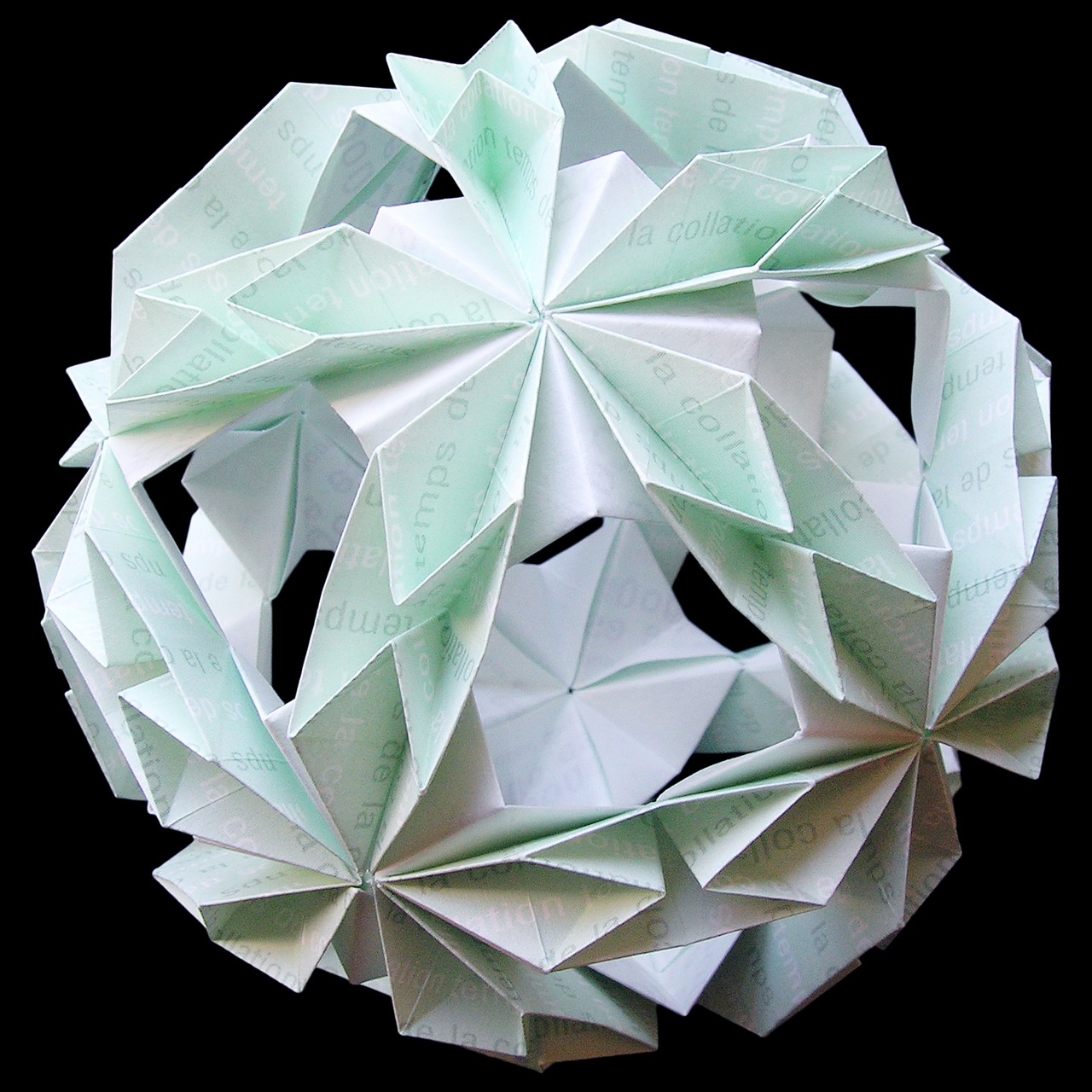 Work data
Author

Mio Tsugawa

Creation date

Aug.2020

Drawing

Sep.2020

Parts

30 parts

Paper size

8.4 × 4.2 cm (Half square paper)

Joining materials

No use (No glued)

Joining method

Twins joint
Summary / 作品概要
This is a work that development of "Flower of life", it's a modular type without glue.
"Twins-joint" is used to connect parts the same as the original work, but to assemble parts of "Flower of life II" is easier than the assembling parts of the original work "Flower of life".

Because of the constitution of a part.

You will feel it by assembling parts actually by yourself.





「フラワーオブライフ」の発展作品です。
オリジナルの「フラワーオブライフ」と同じように、「ツインズジョイント」でパーツをつなぎますが、「フラワーオブライフ」の組み立てよりも、この「フラワーオブライフ II」の組み立ての方が簡単です。
秘密はそのパーツの構造にあります。

実際に組み立ててみると、なるほどー。と、なること間違いなしです。
Get the diagram / 折り図をゲット
The diagram is 300 JPY (Include tax).
折り図は1部 300円 (税込み)です。

---