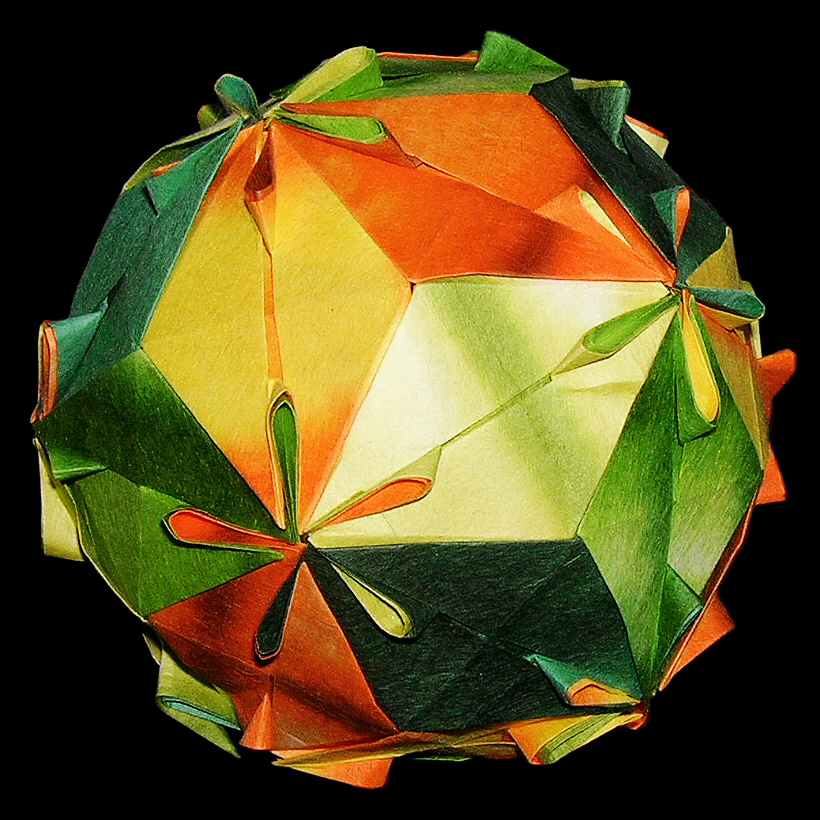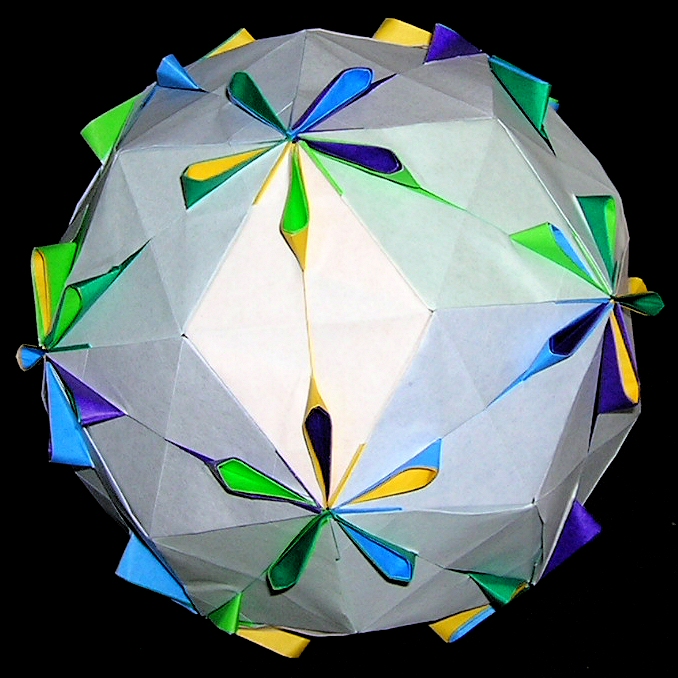 Work data
Author

Mio Tsugawa

Creation date

Jun.2007

Drawing

May.2018

Parts

30 pieces

Paper size

7.5 cm (Square)

Joining materials

No use (No glued)

Joining method

Fold lock joint
Summary / 作品概要
This is a work of the modular type assembling pieces without glue.
The appearance is close to a sphere and it's very cute.
The colors of the petals of the inside and the outside are different colors, and it might attract your interest.

Folding and Assembling are very easy and simple.





接着剤を使わずにパーツを組み立てるモジュラータイプの作品です。
完成された作品の見た目はほぼ球体。とってもかわいいです。

特徴は、花弁の外側と内側の色が違うところ。
どんな色を出すかは、自分次第。個性を発揮できます。

折り方と組み立てはとてもシンプルで簡単です。
Get the diagram / 折り図をゲット
The diagram is included in this book. You can get it book stores.
折り図はこの本に、掲載されています。買ってね!!
脳を鍛えるユニット折り紙 (レディブティックシリーズ)
つがわみお