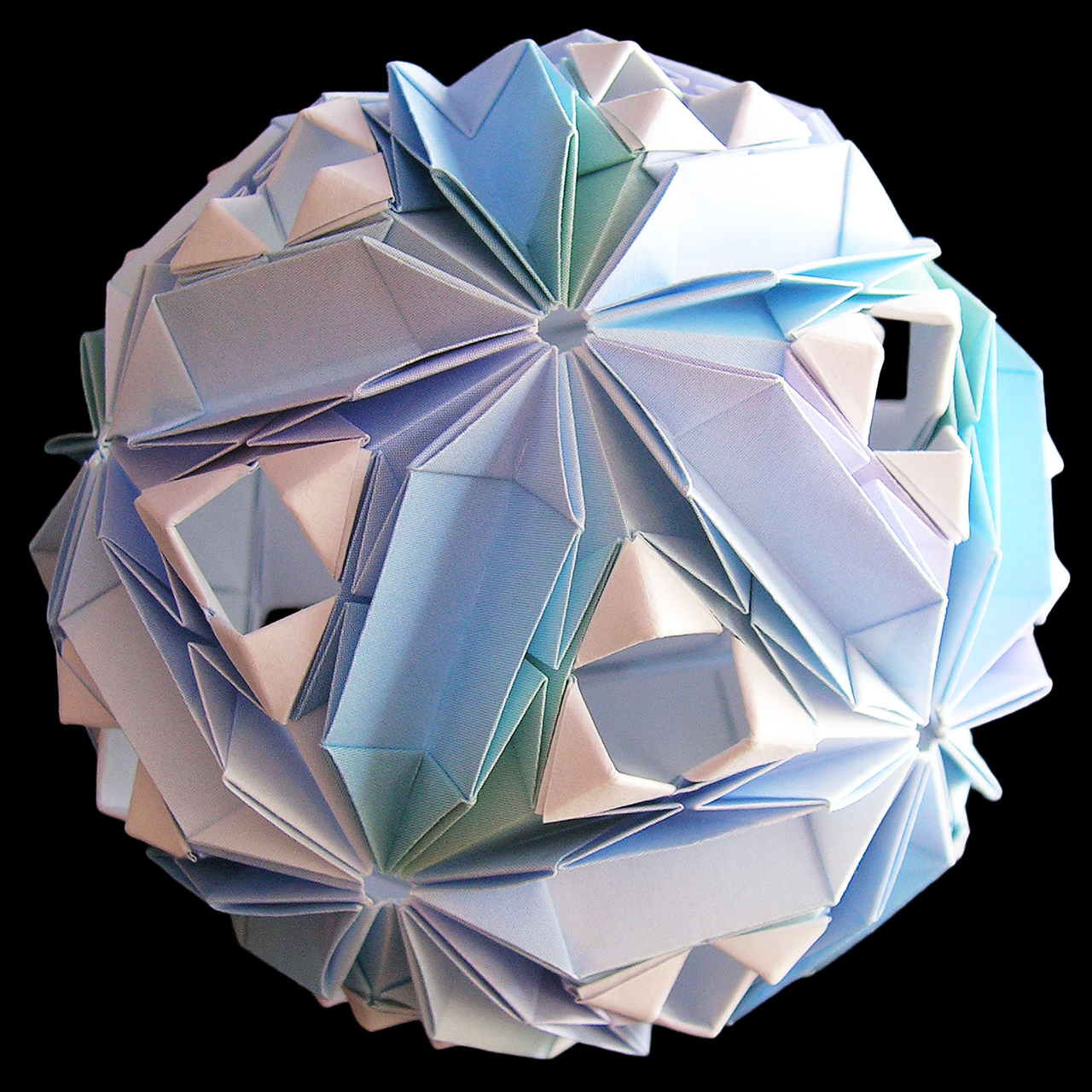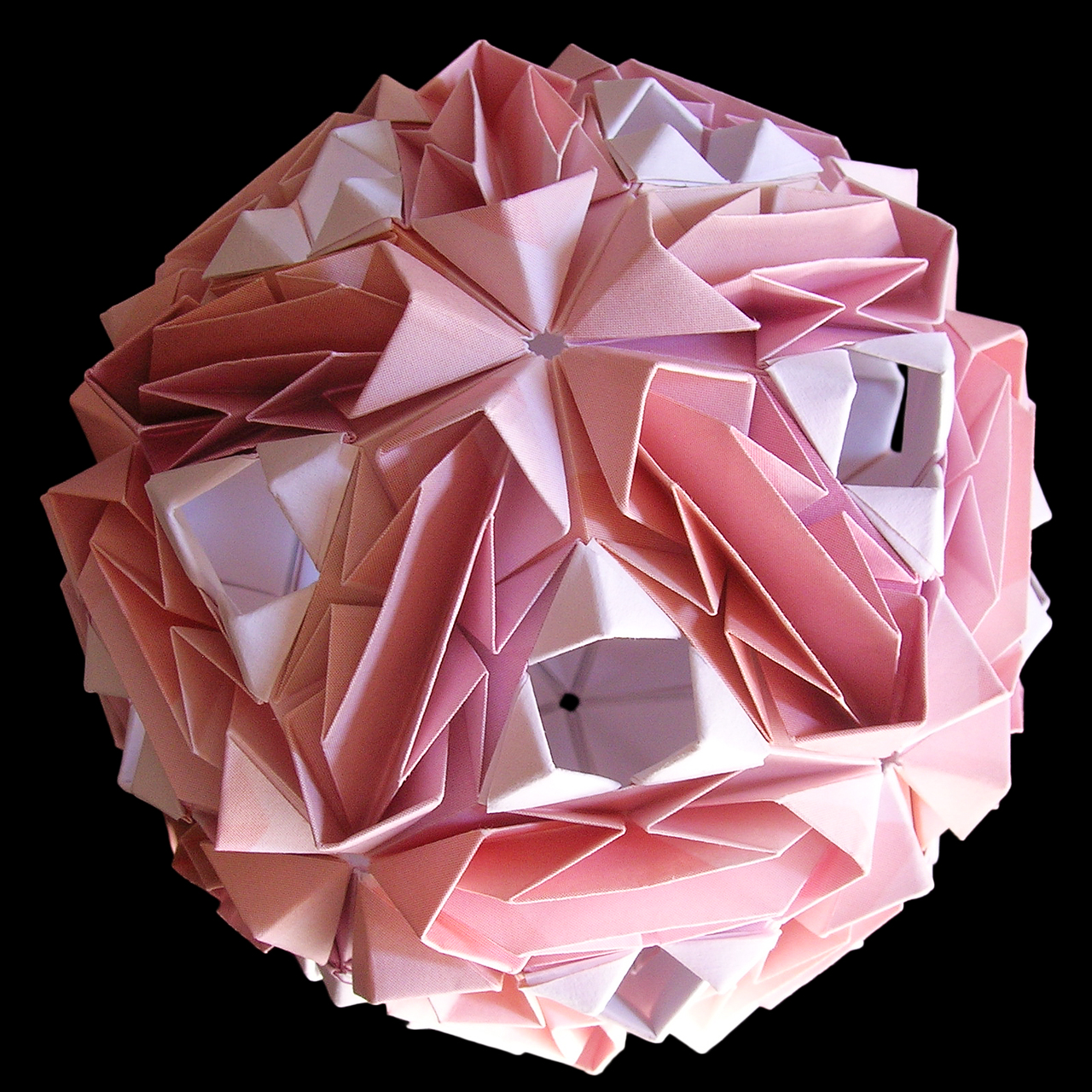 Work data
Author

Mio Tsugawa

Creation date

Apr.2017

Drawing

Aug.2019

Parts

30 parts

Paper size

7.5 cm (Square parper)

Joining materials

No use (No glued)

Joining method

Arabesque joint
Summary / 作品概要
"Starry night" is a developed work from a work of "Sterrennacht" which is a modular type assembling without glue created in Apr.2017.
The joining method is "Arabesque joint" the same as "Sterrennacht".





「スターリーナイト」は接着剤を使わずに組み立てるモジュラータイプで、「星月夜」からの発展作品です。ジョイニングメソッドは「星月夜」と同じ「アラベスクジョイント」。簡単に組み立てられて、パーツ同士はしっかりと繋がります。
Characteristics of "Starry night". / 「スターリーナイト」の特徴
There are processes folding paper at one time using folded lines which are mountain foldings and valley foldings in "Sterrennacht" of an original work and this "Starry night".
You can fully enjoy fun of "that is origami": the property that the paper folds along the fold lines.





オリジナルの「星月夜」もこの「スターリーナイト」も、折り線をたくさんつけてから、一気に紙を折りたたむという工程があります。
折り線があると、それに沿って紙が折りたたまれるという「折り紙」の不思議さを、存分に楽しんでいただけます。

スターリーナイト / Starry night (What shall I play?)
Get the diagram / 折り図をゲット
The diagram is 300 JPY (Include tax).
折り図は1部 300円 (税込み)です。

The diagram of "Starry night" also needs the diagram of "Sterrennacht". Please prepare it first.

「スターリーナイト」の折り図は、はじめに「星月夜」の折り図が必要です。ご一緒にご用意ください。
---