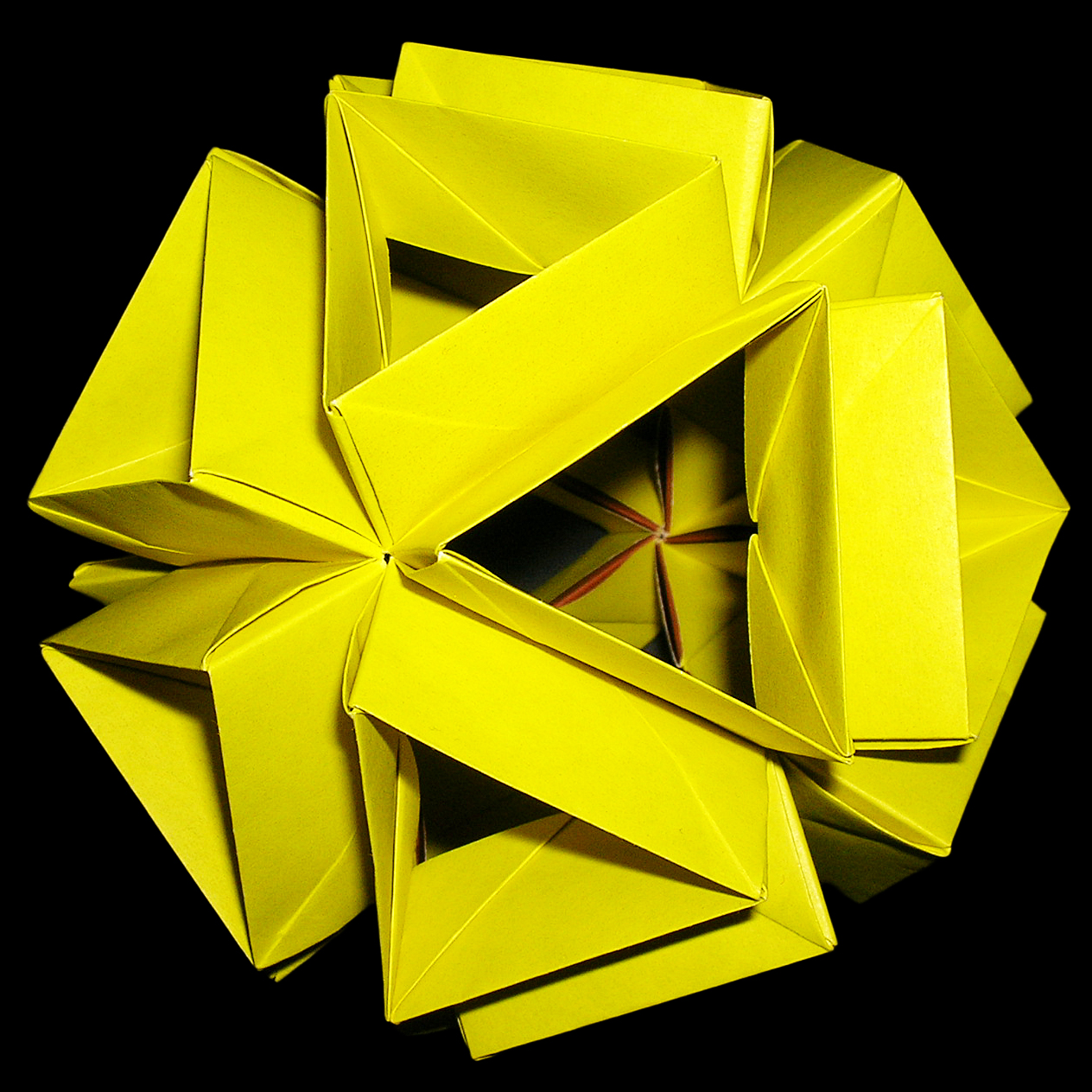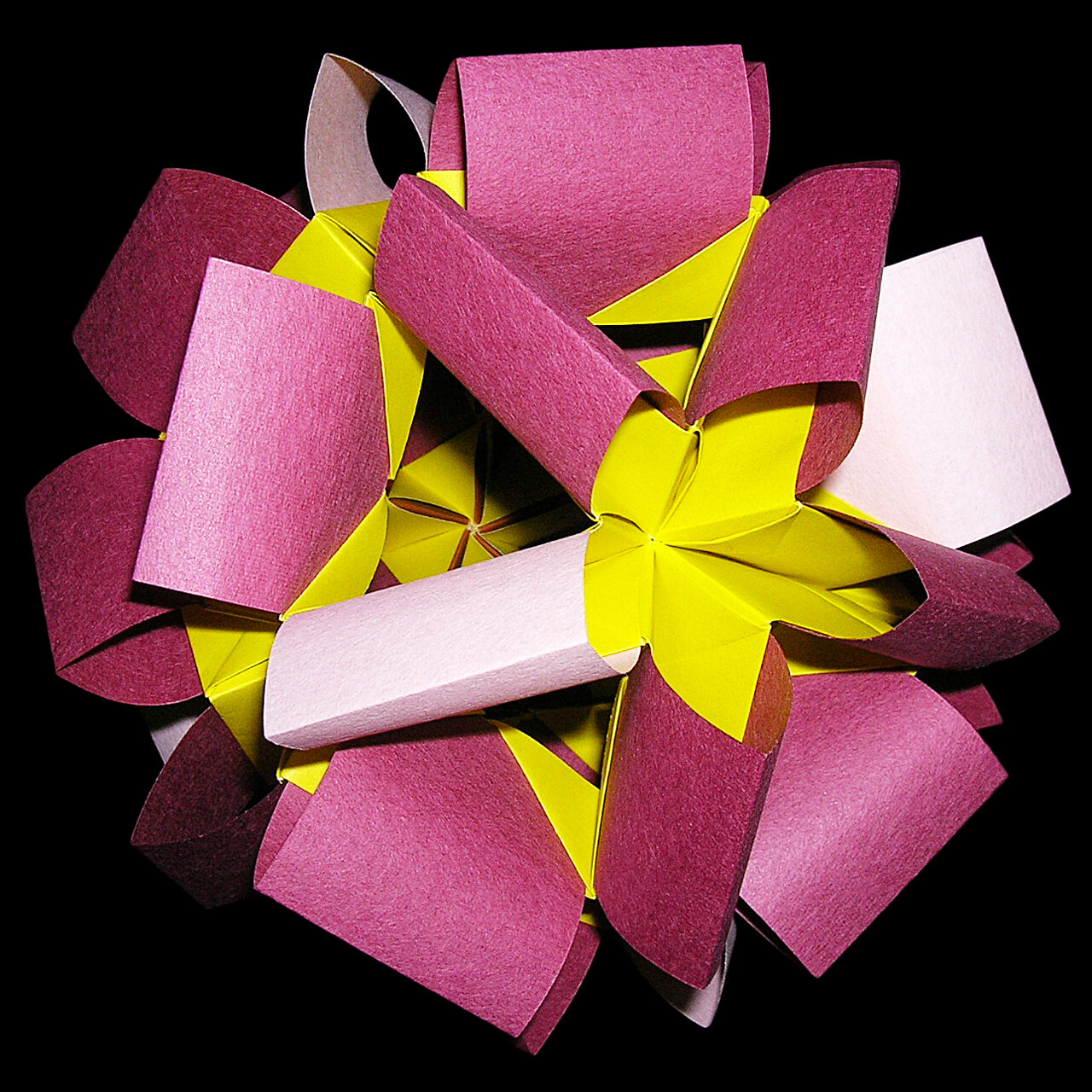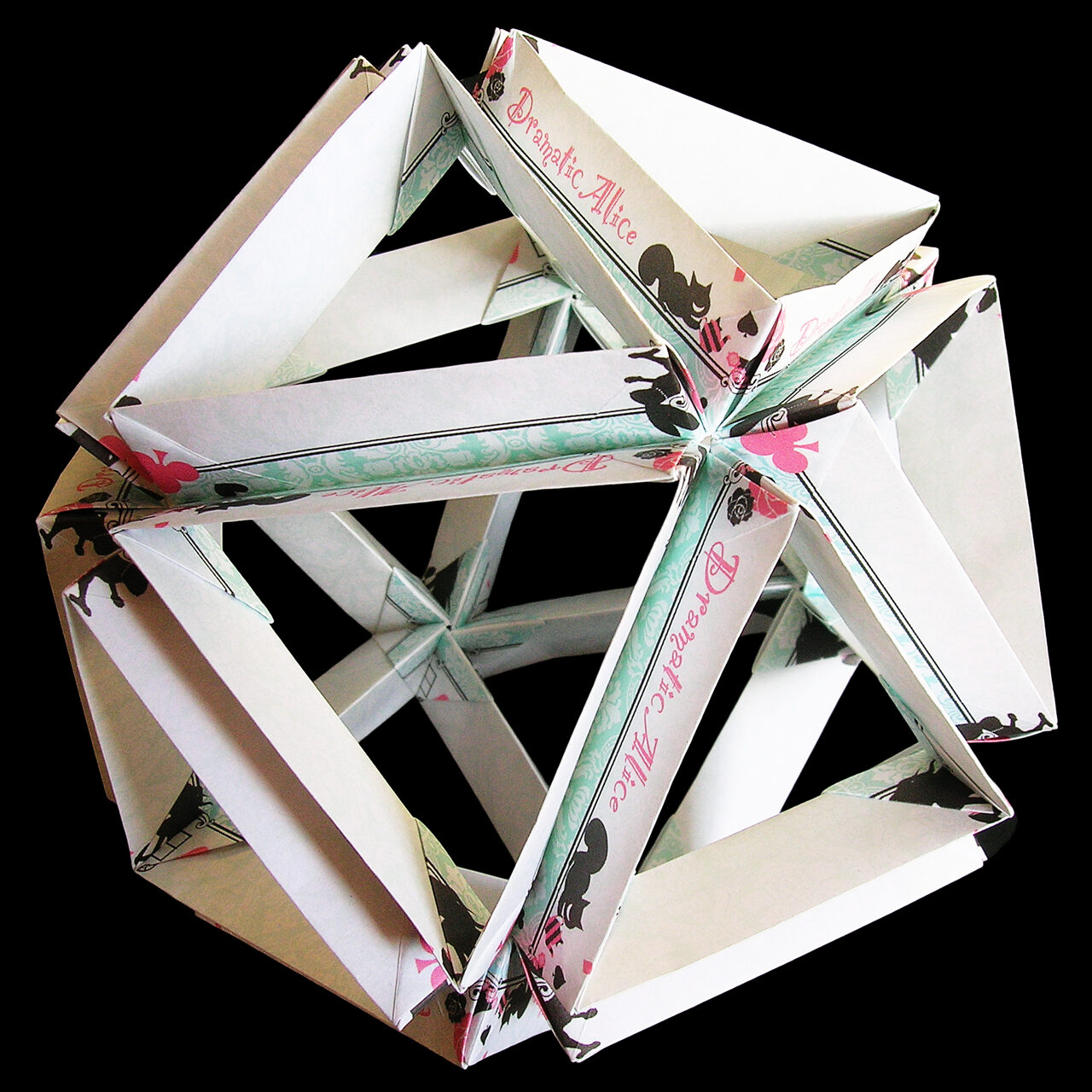 Work data
Author

Mio Tsugawa

Creation date

Dec.2010

Drawing

Oct.2018

Parts

30 parts

Paper size

7.5 cm (Square)

Joining materials

No use (No glued)

Joining method

Flap and Pocket joint
Summary / 作品概要
"Sarabanda" is the modular type assembling without glue. A flap will insert into a pocket to assemble as a normal modular origami, but there is a mechanism to not come parts off easily.

The folding of the part is very simple and easy.

The work can be decorated with decoration parts having "1/8 rectangular standard", and the whole can be transformed into a gorgeous one. (The diagram of decoration parts sold separately)
All decorative parts are set on the main body without using glue.

The work can be folded with rectangle paper.
You can enjoy making this work in various ways.

The diagram includes how to fold "Sarabanda", how to assemble parts, how to make a decoration part "One fold", and how to set it into the part of "Sarabanda".





「サラバンダ」は、接着剤を使わずにパーツを組み立てる、モジュラータイプの作品です。
通常のユニット折り紙のように、フラップとポケットを使ってパーツ同士をつなぎますが、簡単に外れない仕掛けがあります。

パーツの折り方は非常にシンプルで簡単です。

作品は「1/8矩形規格」のデコレーションパーツで装飾することができ、全体を華やかに変身させることができます。(装飾パーツの折り図は別売り)
装飾パーツはいずれも接着剤を使わずに、本体にセットします。

また「サラバンダ」は長方形の紙からでも作ることができます。
「サラバンダ」にはいくつもの作品作りを楽しむ方法があります。

折り図には「サラバンダ」の折り方と組み方、デコレーションパーツ「ワンフォールド(最初の写真)」の作り方とセットの仕方が掲載されています。
Get the diagram / 折り図をゲット
The diagram is 300 JPY (Include tax).
折り図は1部 300円 (税込み)です。