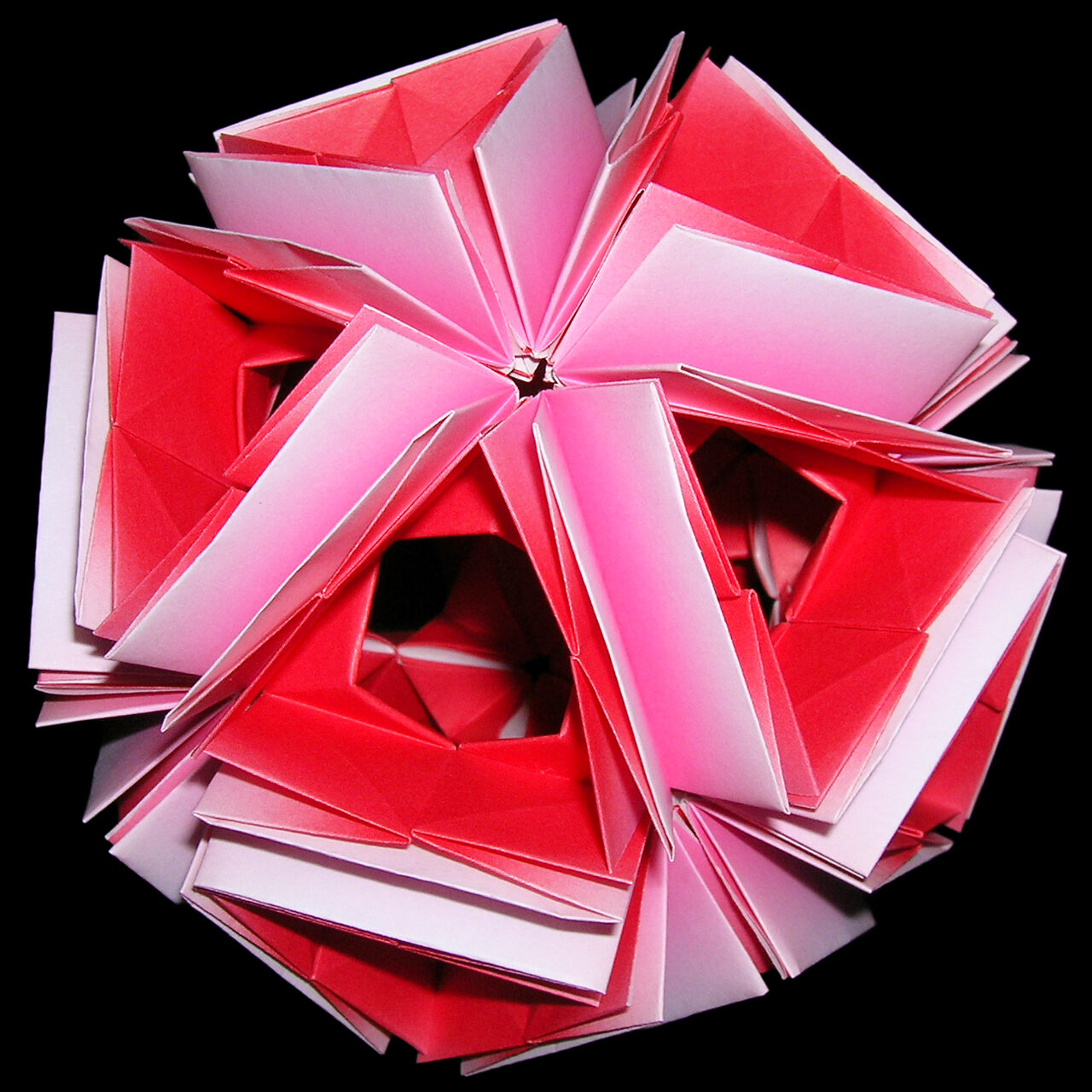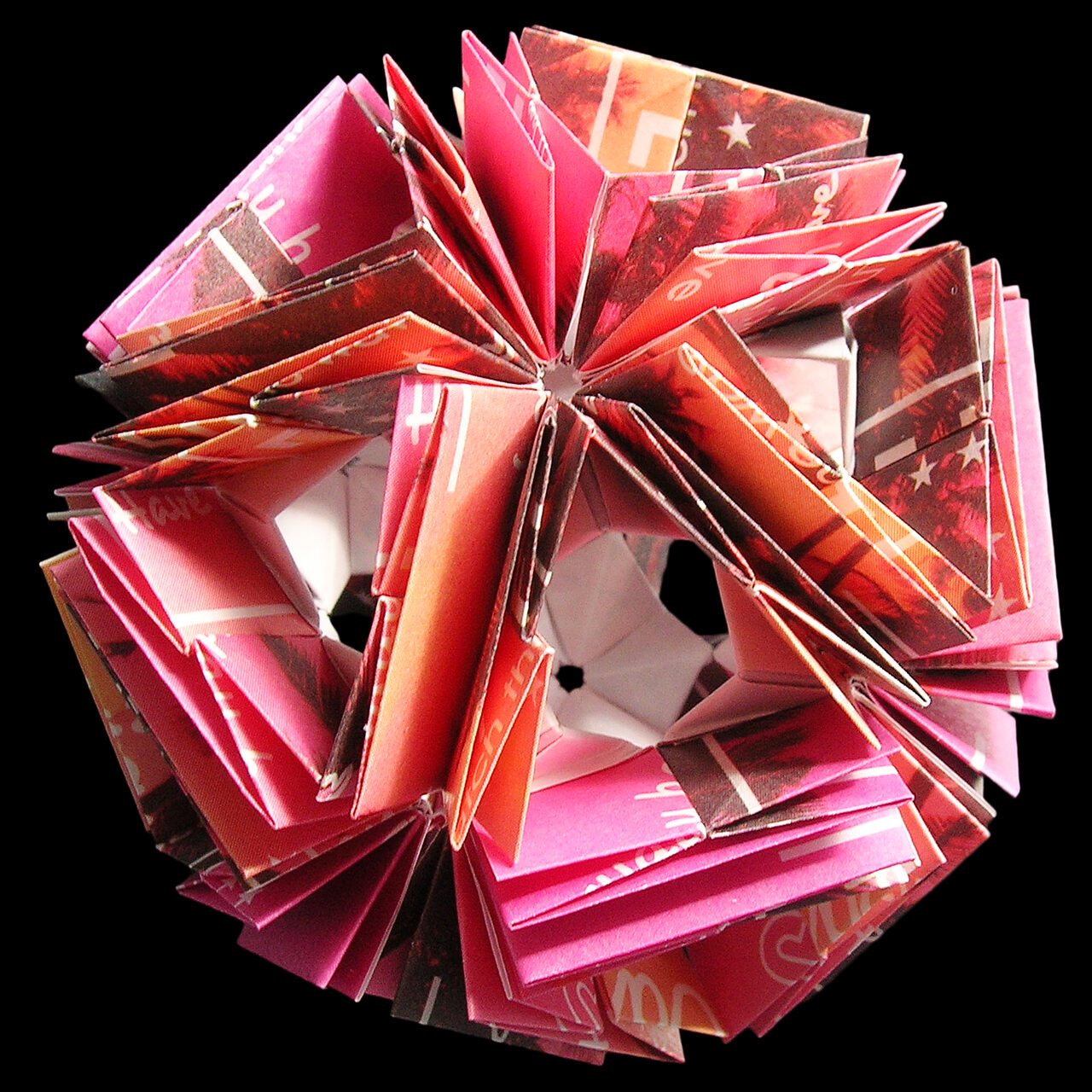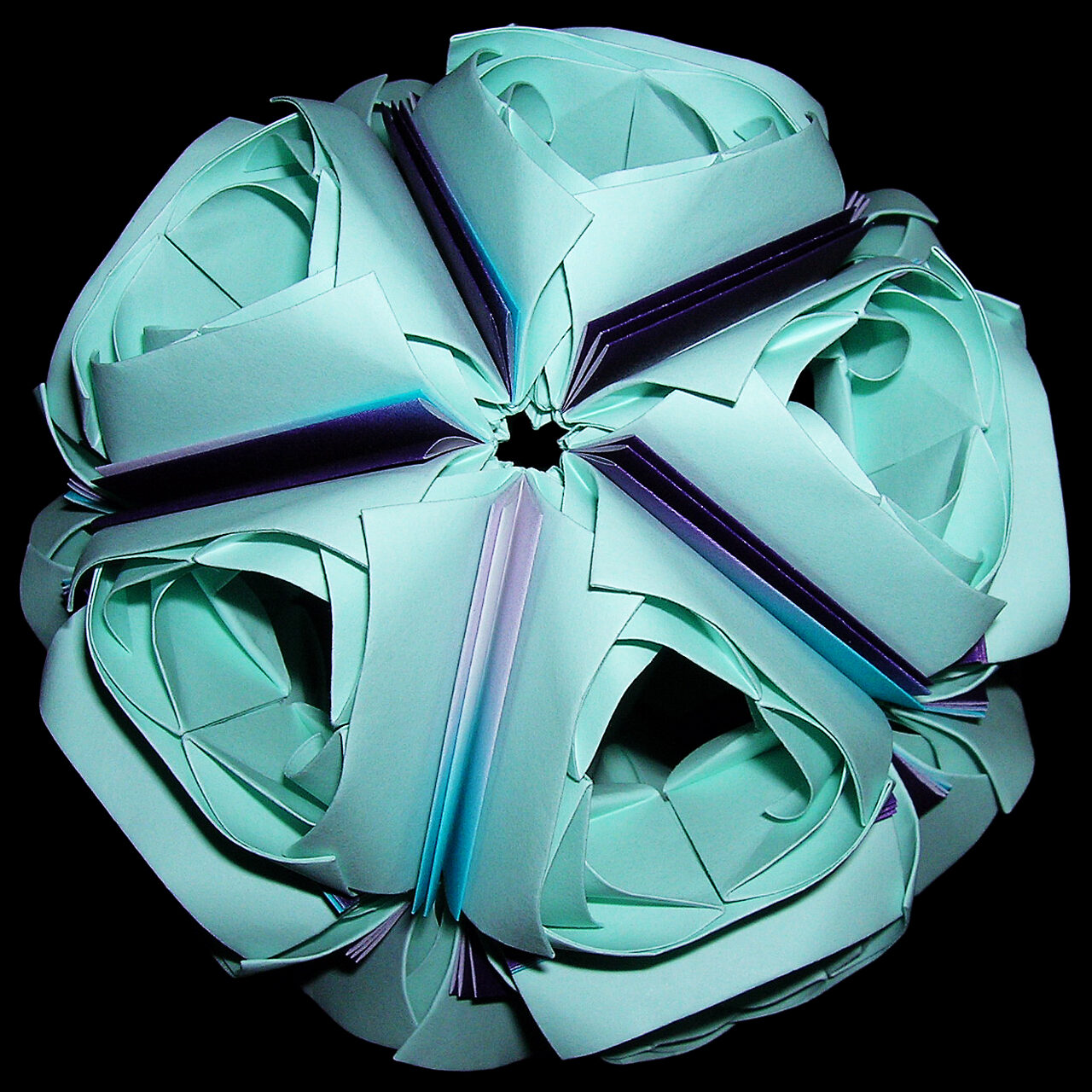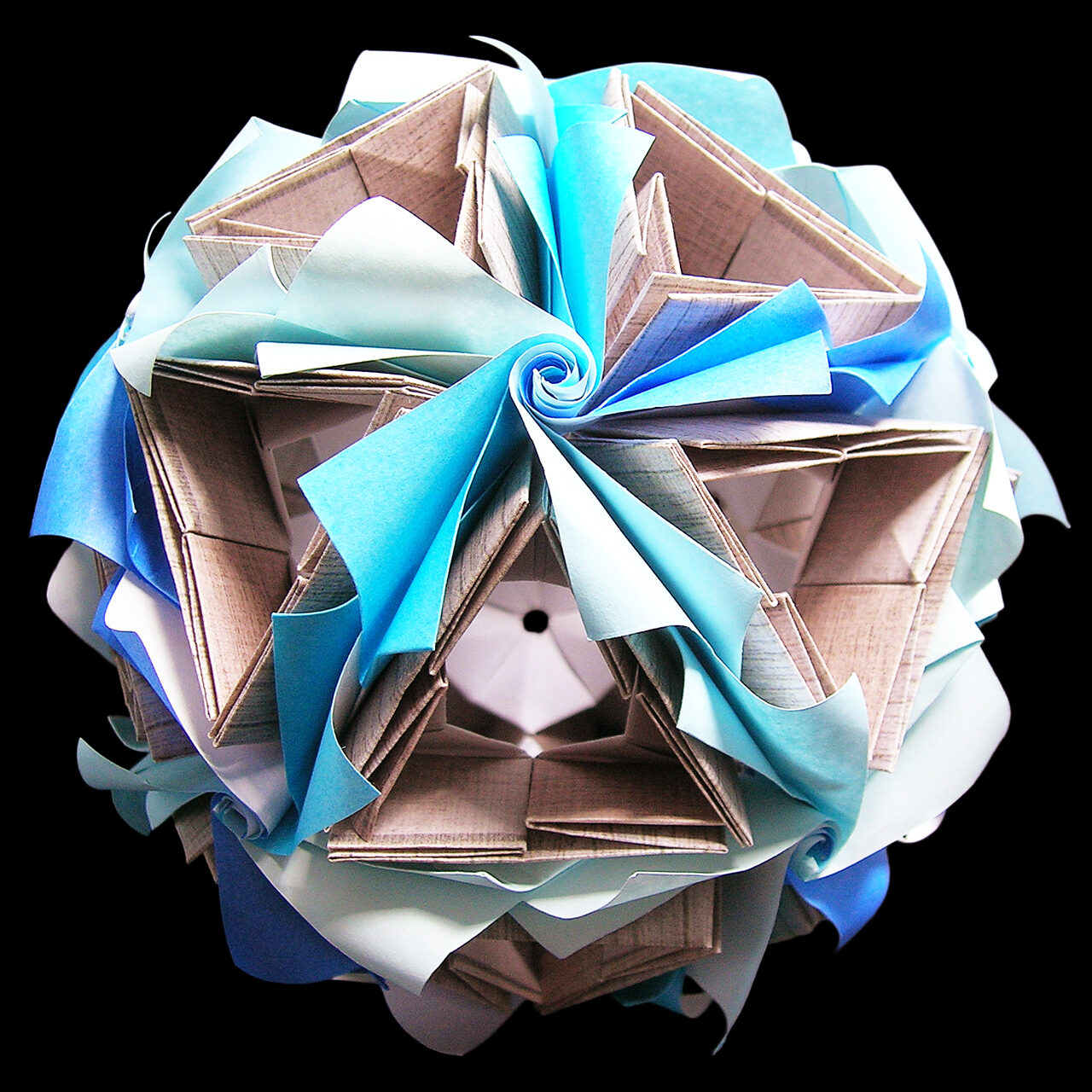 Work data
Author

Mio Tsugawa

Creation date

Dec.2010

Drawing

Nov.2018

Parts

30 parts

Paper size

7.5 × 15 cm (Half square paper)

Joining materials

No use (No glued)

Joining method

Arabesque joint
Summary / 作品概要
"Cynthia" is a work of modular type which is no used glue to assemble.
The joining method (or connecting method) is "Arabesque-joint"; inserting a flap into a pocket and have the joint place lock. It makes the parts easy to assemble and also makes the parts hard to come off.

The work of "Cynthia" can be decorated with decoration parts made with paper which have "1/8 rectangle standard" (Sold separately), and the whole can be transformed into a gorgeous one. (The photos are the third one and the fourth one. The diagram of decoration parts are sold separately.)
All decorative parts are set on the main body without using glue.

The folding process and the assembling process are simple and easy.

The diagram has one basic folding and one variation.





「シンシア」は接着剤を使わずにパーツを組みたてるモジュラータイプの作品です。

縦横の比率が1:2(正方形の半分)の紙から作ります。
シンシアは「1/8矩形規格」のデコレーションパーツで装飾することができ、全体を華やかに変身させることができます。(最後の写真2枚 / 装飾パーツの折り図は別売り)
装飾パーツはいずれも接着剤を使わずに、本体にセットします。

折り図にはひとつの基本的な折り方と組み方、ひとつのバリエーションが含まれています。
Get the diagram / 折り図をゲット
The diagram is 300 JPY (Include tax).
折り図は1部 300円 (税込み)です。