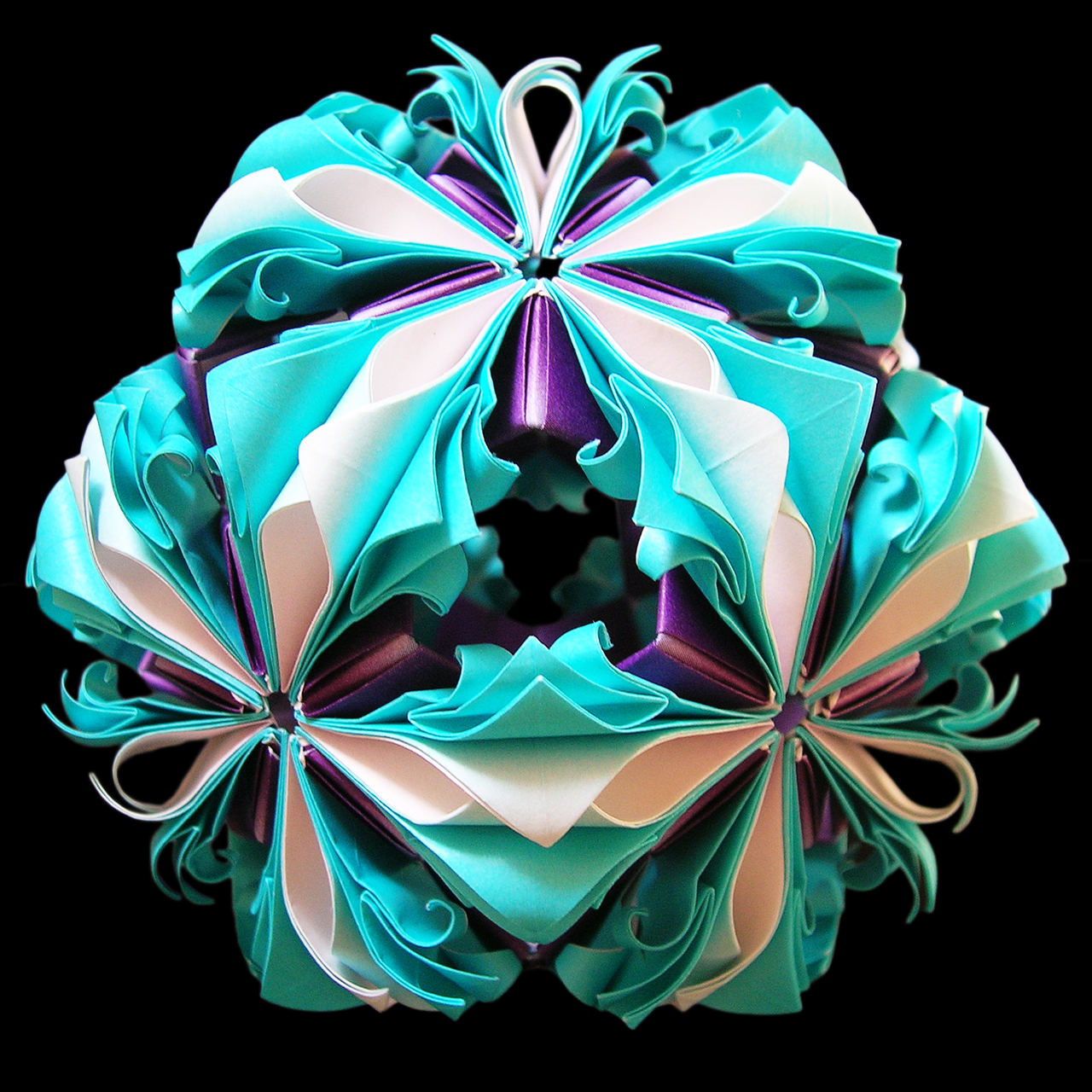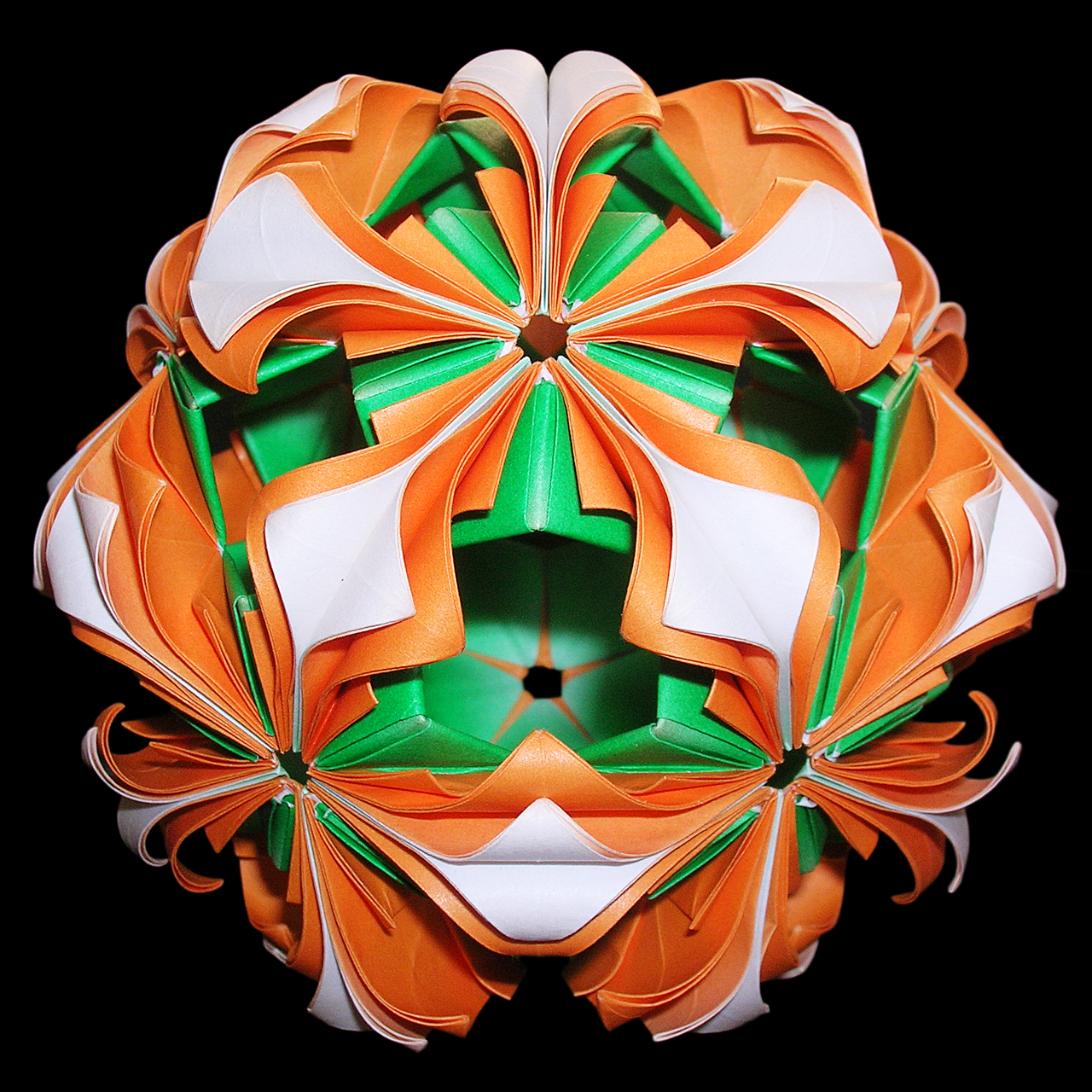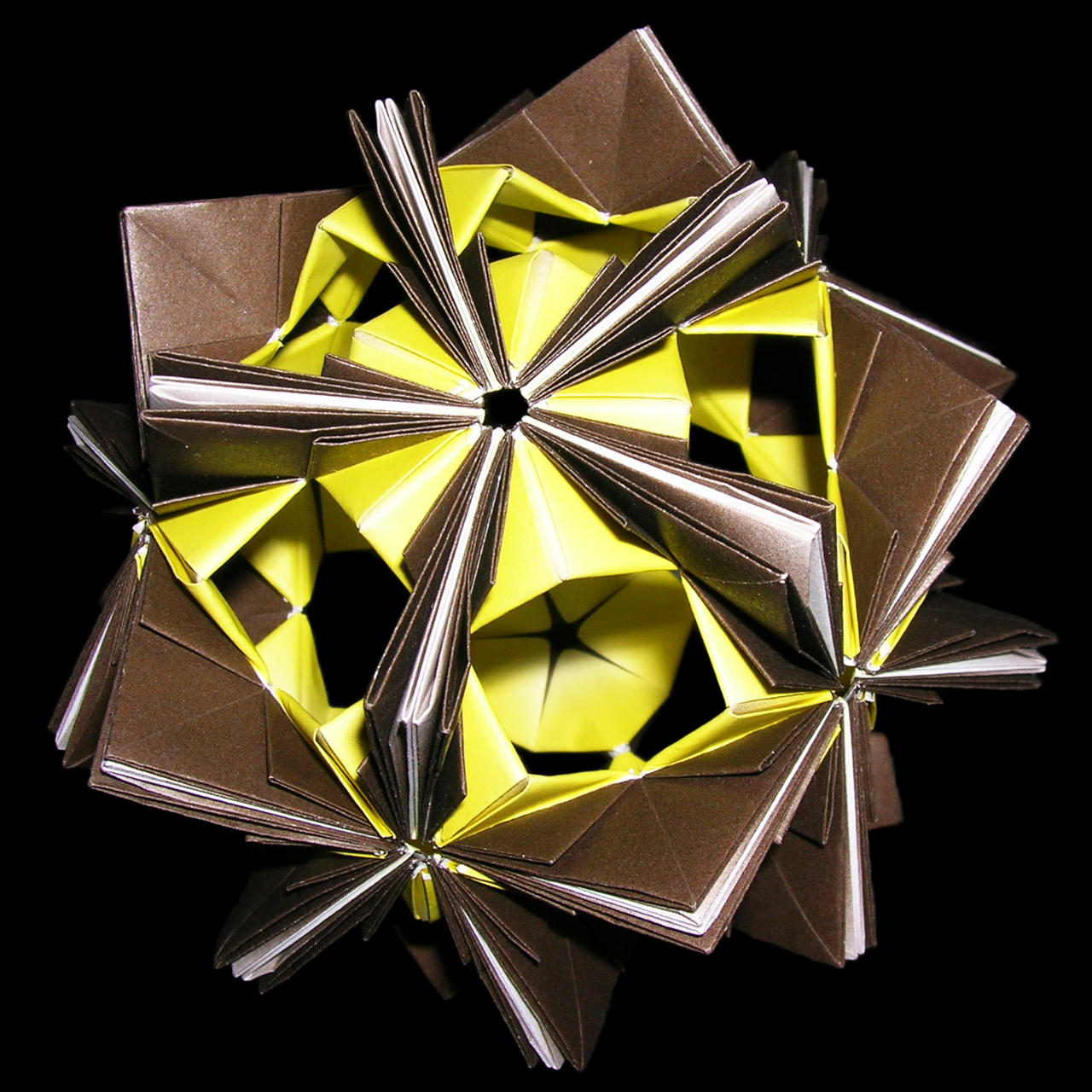 Work data
Author

Mio Tsugawa

Creation date

Dec. 2010

Drawing

Jul. 2018

Parts

30 parts

Paper size

7.5 × 15 cm (Half square paper)

Joining materials

No use (No glued)

Joining method

Arabesque joint
Summary / 作品概要
These are variations of "Deux Arabesques", a modular-type assembling without glue.
The joining method is Arabesque joint, parts will be connected strongly.

The completed work with curls is gorgeous, but the work without curls is also simple and nice.

The diagram includes two variations, and you can enjoy four and more shapes.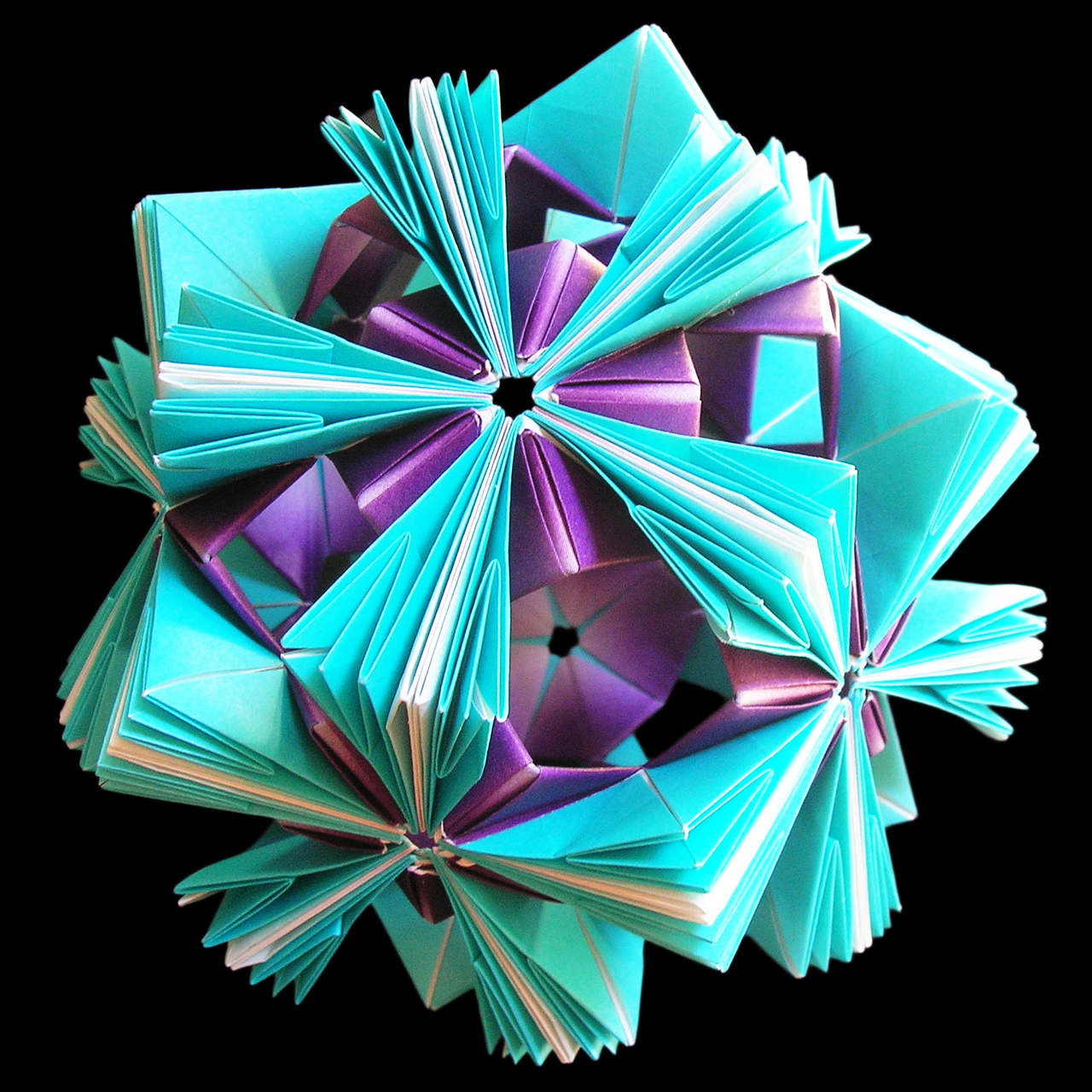 「ふたつのアラベスク」のバリエーションです。接着剤を使わずに組み立てるモジュラータイプの作品で、ジョイニングメソッドは「アラベスクジョイント」です。

「アラベスク」は、ひとつのパーツに "ひらひら" がふたつありますが、このバリエーションの作品では、その2.5 倍 (4枚のひらひらと 半分のひらひらが2枚) 、または4倍 (8枚) のひらひらがある作品です。

カールを加えても、加えなくてもとてもゴージャスで、ふと目がとまってしまう魅力があります。

折り図には2種類のバリエーションが掲載されています。カールを加えると4つの形を楽しめます。
ひらひらのカールの工夫次第では、さらにいろいろな形が楽しめるかもです。
Get the diagram / 折り図をゲット
The diagram is 300 JPY (Include tax).
折り図は1部 300円 (税込み)です。

The diagram of "Deux Arabesques Arrangements" also needs the diagram of "Ushas" and "Deux Arabesques". Please prepare them first.

「ふたつのアラベスク アレンジ集」の折り図は、はじめに「ウシャス」と「ふたつのアラベスク」の折り図が必要です。ご一緒にご用意ください。