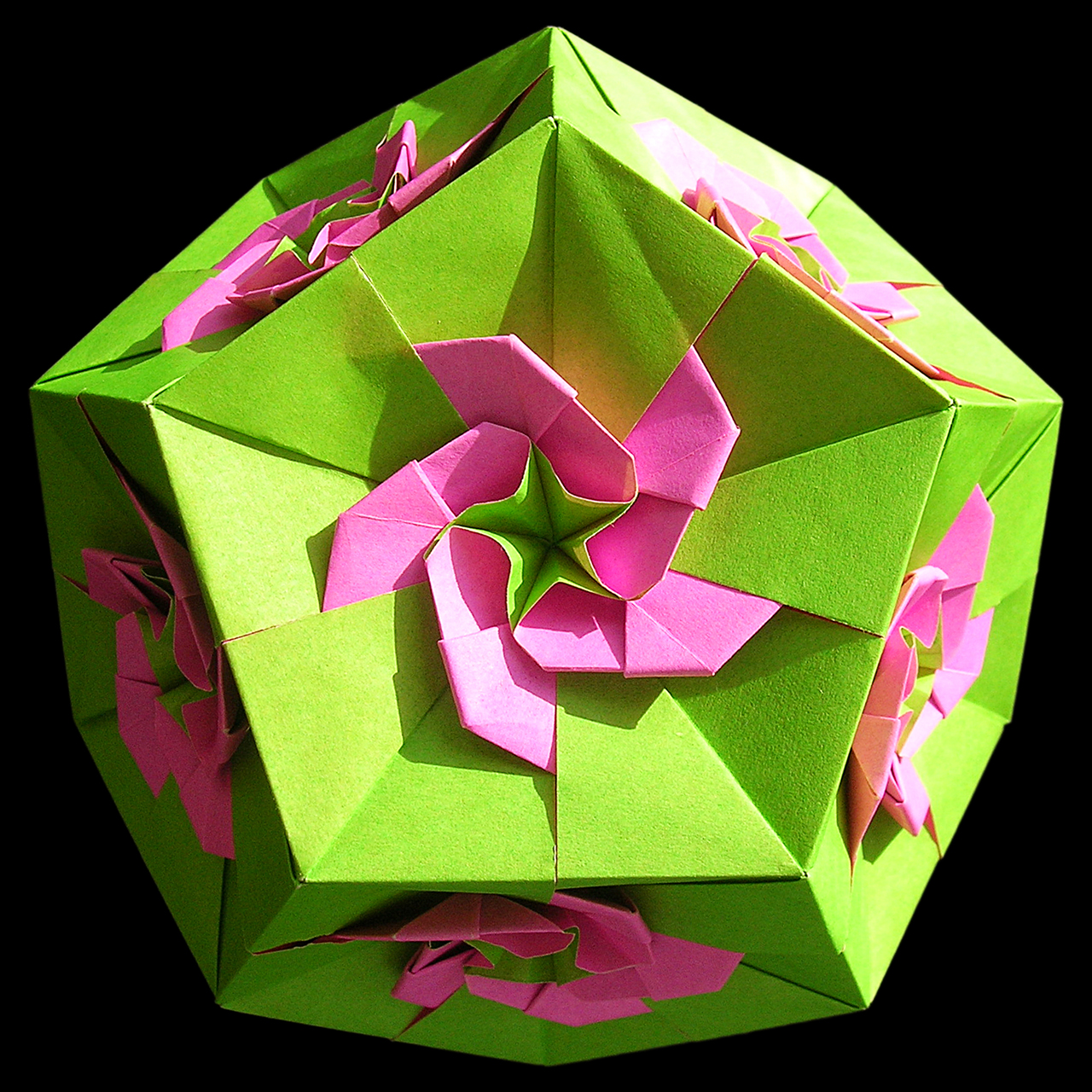 Work data
Author

Mio Tsugawa

Creation date

May.2918

Drawing

May.2018

Parts

30 parts

Paper size

7.5 cm (Square)

Joining materials

No use (No glued)

Joining method

Fold lock joint
Summary / 作品概要
It's a work derived from "
Colorful petals
".
Assemble the parts without using glue, just like Colorful petals.
The appearance of "Colorful petals" is a sphere that is almost round, while the outline of the appearance of "Memory of petals" is a regular dodecahedron.
Because the center of the pentagonal surface is slightly recessed, the joints of the parts swirl three-dimensionally.
It is a work that stands out for its geometrical beauty.
The origami diagram shows how to fold "Memory of petals" and how to assemble the parts.

カラフルペタル
から派生した作品です。
カラフルペタルとおなじように、接着剤を使わずにパーツを組み立てます。
カラフルペタルの外観が、ほぼまんまるの球体に対し、花弁の記憶の外観の輪郭は、正十二面体です。
五角形の面の中心が少し凹んでいるので、パーツのジョイント部が立体的に渦を巻きます。
幾何学的な美しさが際立つ作品です。
折り図には、花弁の記憶の折り方と、パーツの組み合わせ方が掲載されています。
Get the diagram / 折り図をゲット
The diagram is 300 JPY (Include tax).
折り図は1部 300円 (税込み)です。