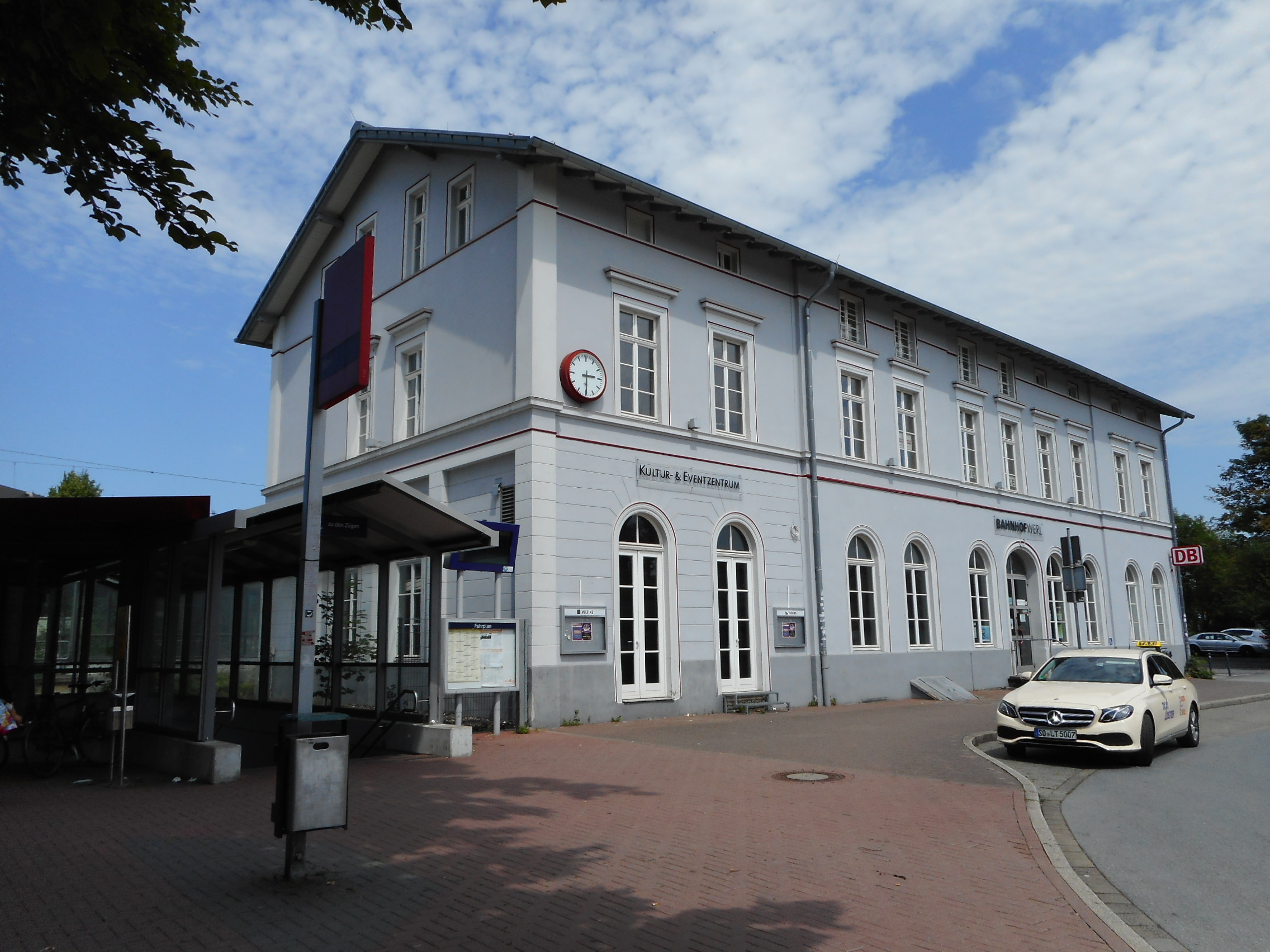 (This is the Werl station)
It has been passed a few days since I got to Werl.
Here Werl is a very quiet city. Nice weather, nice people, I like very much.
My host mother takes me many places every day. She's very friendly and kind but I think it's unusual.
There were two big things in Werl.
One was my new MacBook was broken, and I had to recovery.
The second was, I deleted some important files in the backup. It's my fault. Then I had to recovery my PC again.
So, I haven't folded anything yet.
I showed some photos of my journey for patrons of $10 or more per month on Patreon.
Hope you enjoy those.
—
くす玉巡礼旅行中。
今、ドイツのWerlにいる。
Werl は郊外の街でとても静か。暑くもなく寒くもなくとても過ごしやすい。街の人はとってもフレンドリー。
親切すぎるホストマザーに、毎日どこかへ連れ回されていたりする。
昨日は少し離れた商店街みたいな街に連れて行ってもらい、今日は近所の子供達のダンス発表会へ連れて行ってもらった。
ところで、Werl に来て2つの大きなことが起こった。
ひとつは、新しく買った Macbook の動作がおかしくなったこと。何のデータも入っていなかったのであっさりリカバリー。かなり手こずった。
途中、いろいろいじりたおして、Macintosh HD にOS X Base System を復旧させてしまうというアホなことをやってのけたので、Macintosh HD が OS X Base System になるというハプニングも。初期化したのでリカバリー可能になったけど、名前はそのまま。と、いうわけで、私のこのおニューの Macbook は OS X Base System という名前のドライブをふたつも持つことに。
二番目の大きなことは、昔のバックアップを消したら、またまた Macbook の動作がおかしくなったこと。またまたあっさりリカバリー。これは、今日の午前中の話。
アホのひとことに尽きる。ドイツに来てもやってることはいつも同じだな。
なんか吉幾三の「俺ら東京さ行ぐだ」を思い出してしまう。
「東京でベコ(牛)飼うだ」ってな。
p.s. 鳥取からドイツまでの旅の様子を Patreon の $10以上の投げ銭のパトロン様に限定で公開中!!
これかもじゃんじゃんくす玉旅行写真をUPしていく予定。
ぜひ、応援してね!!