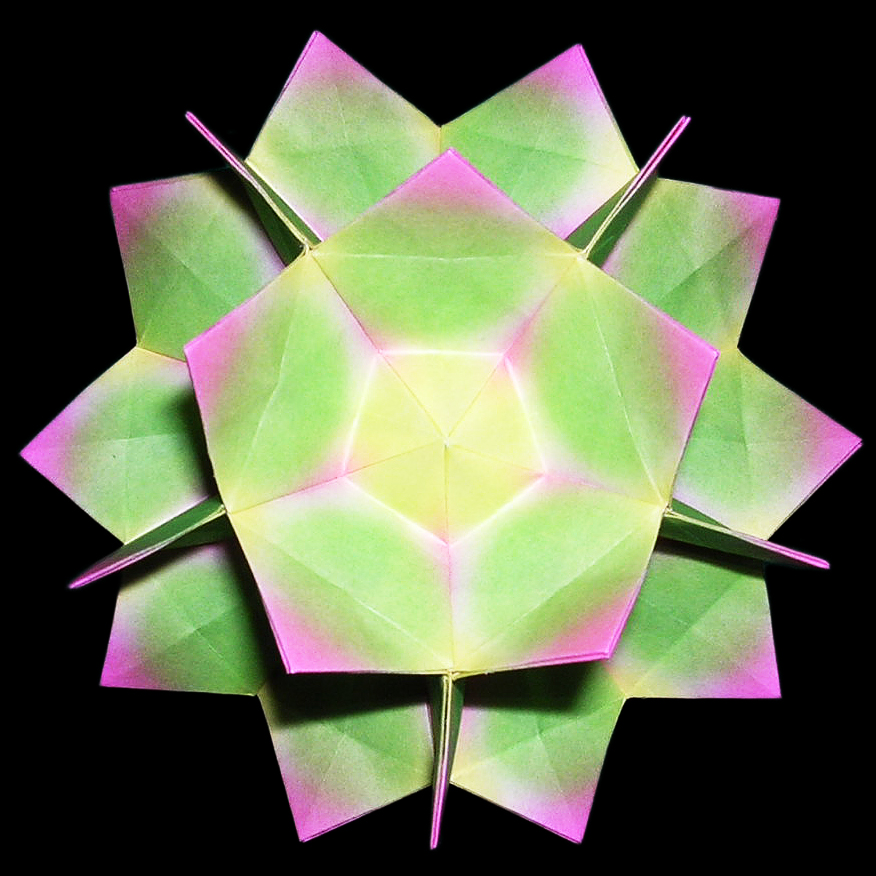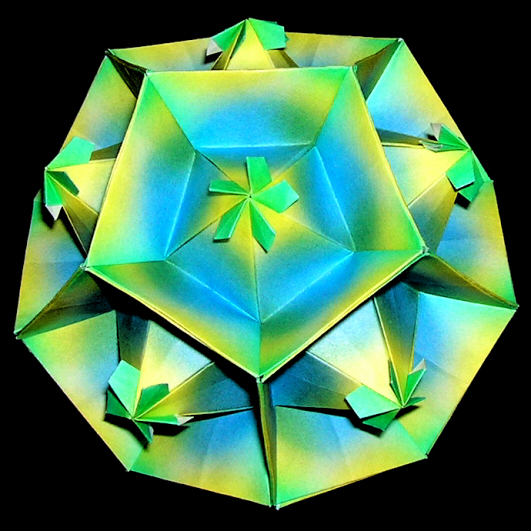 Work data
Author

Mio Tsugawa

Creation date

Apr.2003

Drawing

May.2003

Parts

60 parts

Paper size

7.5 cm (Square paper)

Assembling type

Paste type

Joining materials

Glue
Summary / 作品概要
This is a work using glue to assemble parts as the paper craft. You can enjoy making various polyhedrons by combining various polygons; pentagon, triangle, square, and so on.
Also, the units of polygons are able to be combined with other works that have the Half root 2 unit standard to be able to make the compound works.

The diagram has one basic folding and one variation work.





ペーパークラフトのように接着剤を使って部品を組み立てる作品です。
三角形、四角形、五角形などを組み合わせて、いろいろな多面体を作ることができます。
また、これら多角形のパーツは、1/2 るーと 2 ゆにっと規格を持つ他の作品と組み合わせて、複合作品(コンパウンドワーク)を作ることができます。

折り図には、ひとつの基本的な折り方と、ひとつのバリエーションが掲載されています。
Get the diagram / 折り図をゲット
The diagram is 300 JPY (Include tax).
折り図は1部 300円 (税込み)です。

Variation of compound works / コンパウンドワークの一例