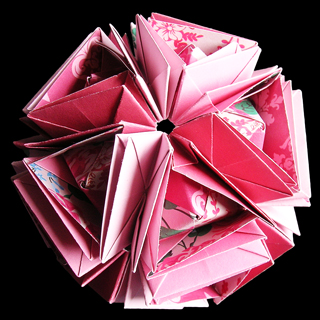 (C)Mio Tsugawa
Created : Jul.2017
Drawing : Not yet
Assembling : Modular-type
Method of joint : Arabesque-joint
Parts : 30
Paper size : 15cm × 7.5cm
No use glue.
It has been a while since I created the last new work.
This is an extended work from Cynthia.
Cynthia is joined parts together by Arabesque-joint, but this Diana would be assembled by Flap-and-Pocket joint.
I changed a part of the joint to flap-and-pocket joint like as Sonobe unit.
The using paper is I bought recently in here Germany.
It's a little bit thick and broken easier…
The patterns are very beautiful, but it hard to fold I think.
And I put it on a shell in a room.
You might be able to see this work sometime if host mother doesn't rid it.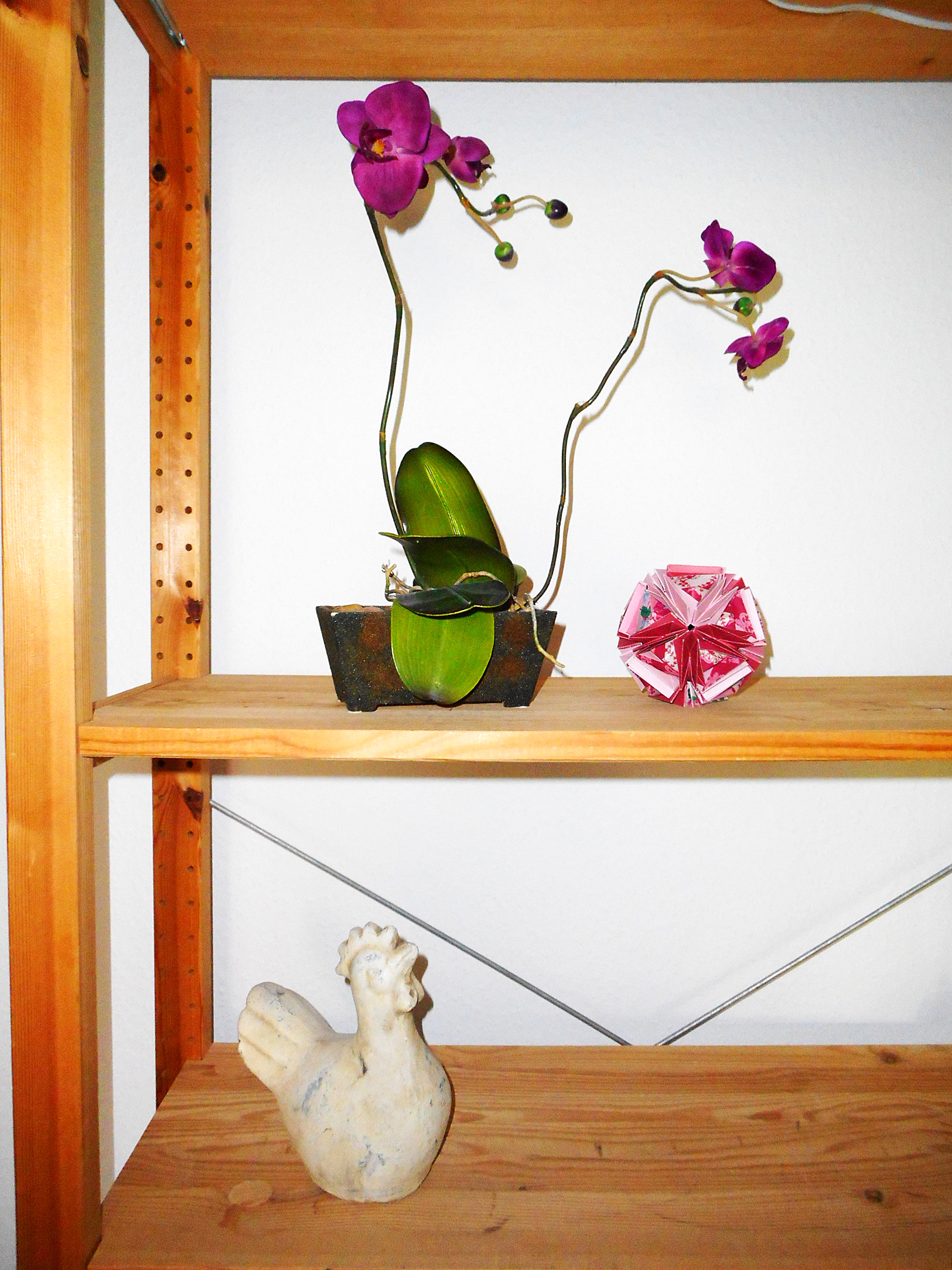 Also, I made a kusudama work of Sham around ten days ago. Host mother has put it on a table.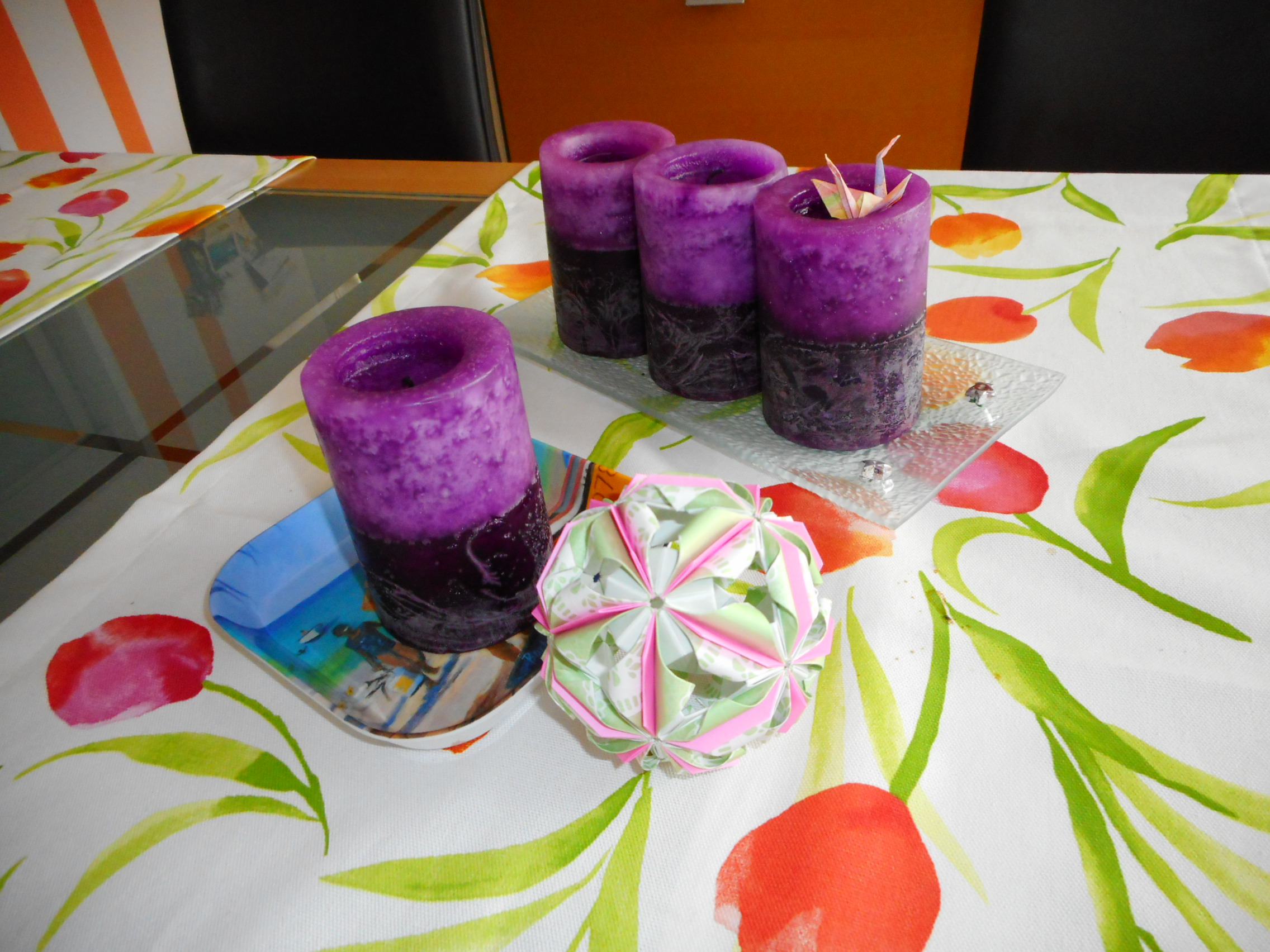 ディアーナ / 新作です
久しぶりに新作です。全く新しいわけでもなく、シンシアの改造バージョン。
ディアーナという名前はシンシアと同じ月の女神の名前です。
シンシアはアラベスクジョイントでつなぎますが、これはフラップ アンド ポケットジョイントでつなぎます。
一目瞭然、つなぎ目がアラベスクっぽいもんからソノベっぽいもんに変わっています。
まぁ、こういったジョイントの方法はいくらでもあって、その数だけ改造作品ができるっちゅうわけです。
この作品は、泊まっている部屋の棚に飾りました。
もし、この家に泊まる機会があって、もし、ホストマザーが捨てなければ、あなたもこの作品を見られる機会があるかも??
一番下の写真は、数日前に作ったシャム。
ホストマザーにあげたら、リビングのテーブルの上に飾ってくれました。